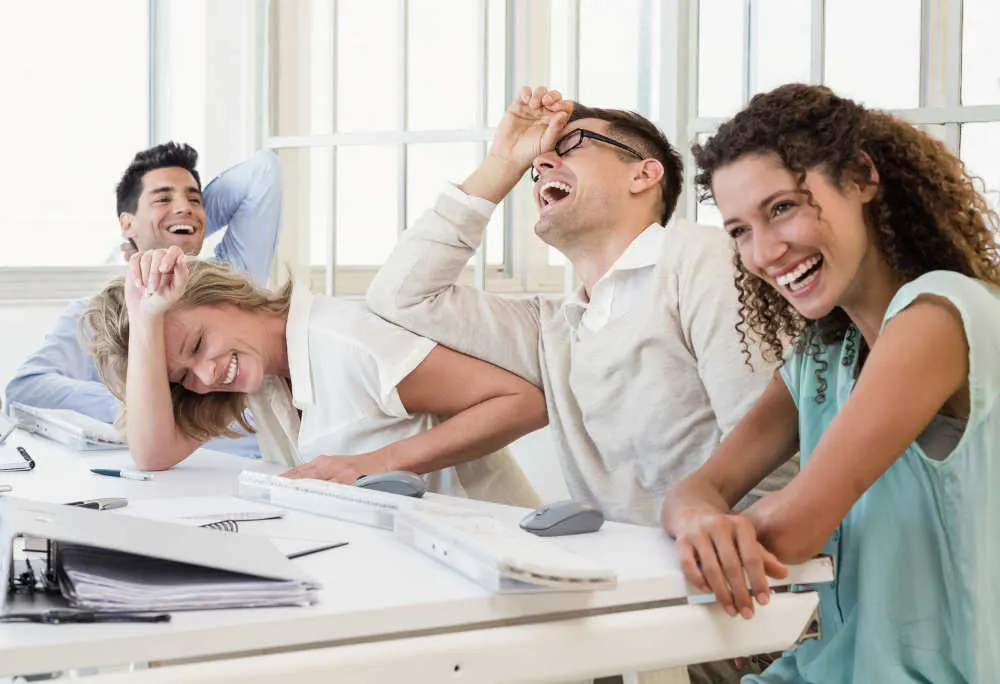 We have published over 50 joke pages and have spent hundreds of hours researching the best types of jokes and joke formats. In this article, we will distill the most popular kinds of jokes that are likely to give you hours of fun. For each type of joke, we will show you some examples – but be sure to click to our joke pages to discover more!
Let's start with simple clean joke formats that can safely make everyone laugh.
1.
Clean Joke Categories
Animal jokes
Animal jokes use critters to make punchlines. They're funny 'cause animals doing human-like stuff is goofy. It's just light and silly fun. Examples:
What do ducks do when they are sick? They go to the Duck-tor.
Why did the chicken join a band? Because it had the drumsticks!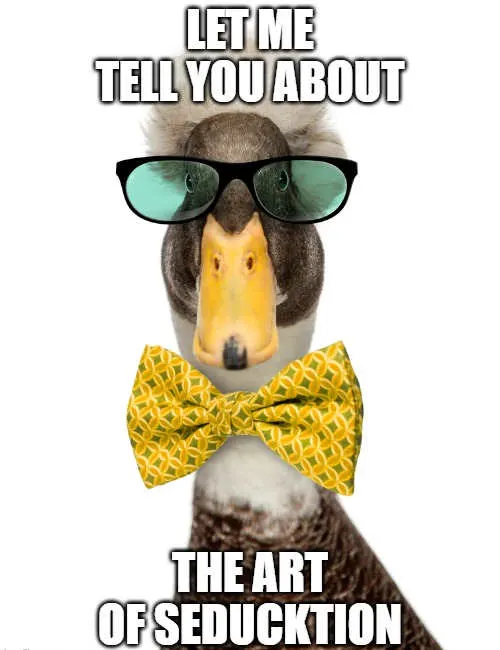 Read more animal jokes: Duck Jokes, or Chicken Jokes.
Blonde jokes
Blonde jokes is one of the most popular joke format. Blonde jokes play on the stereotype that blondes are ditzy. They're funny 'cause they're unexpected and VERY exaggerated. They are so exaggerated, people can't possibly take them seriously. But watch out, they can still offend!
A blonde woman goes to the local library and asks the librarian loudly: "Hi – I would like a Ranch salad, chips, and a soda please." The librarian, confused, calmly says to the blonde: "I am sorry but you are in a library." Blushing, the blonde then WHISPERS quietly: "oh… I am so sorry. I would like a Ranch salad, chips and a soda please."
Read the best Blonde Jokes & Memes in 2023.
Clean jokes
Humor often uses a lot of bad words. Clean jokes are those good jokes without any naughty bits or swears. They're funny 'cause they're clever and innocent, so everyone can have a chuckle. Like: "Why don't scientists trust atoms? 'Cause they make up everything!" It's just pure, no-drama fun for everyone. Here is an example:
A man at the Super Bowl notices that there's an empty seat between himself and the next guy (an older man). He asks: "Who in their right mind would miss the Super Bowl?!" The older man explains: "Well, actually this was my wife's seat. She just passed away and we already had our tickets." The first guy says, "I'm so sorry to hear that. So other family members were not able to use her ticket?"
The old man looks ahead and replies, "No, they're all still at the funeral."
Read more Clean Jokes for Adults: LOL Without The Guilt!
Chuck Norris Jokes
Chuck Norris jokes are about how insanely tough and cool he is. You have heard the expression "Breakfast for Champions" – well for Chuck Norris eats Champions for breakfast. A few more examples:
Chuck Norris doesn't cry. He makes onions cry instead.
Chuck Norris sells his pee as a beverage. It's called Red Bull.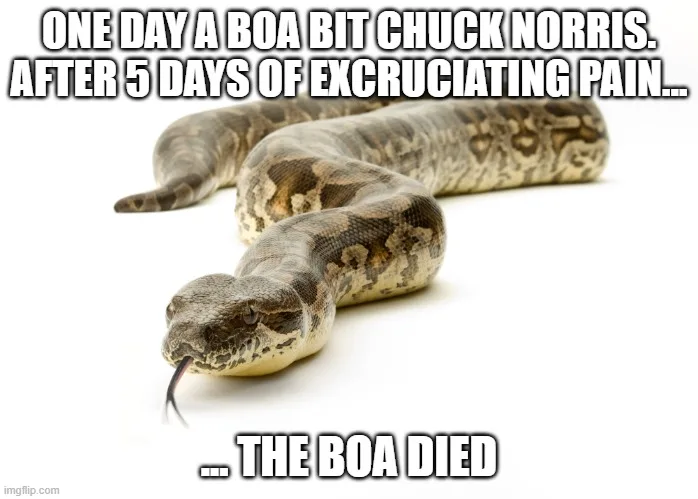 Read our best Chuck Norris Jokes [All-Time Leaderboard] or view our Chuck Norris Memes.
Knock-knock jokes
Knock-knock jokes need no introduction so let's have a look at a few funny examples!
Knock, knock.
Who's there?
Ike.
Ike who?
Ike can rock your world tonight and always, baby.
Knock, knock.
Who's there?
Little old lady.
Little old lady who?
Whoa! You didn't tell me you can yodel!
(Yodeling is singing with repeated and rapid changes of pitch: Yo-Do-Little-Whoooooo!)
Read our Knock Knock Jokes For Adults.
Little Johnny jokes
Little Johnny jokes revolve around a young boy who often delivers unexpected, cheeky, or adult-like responses to adults, catching them off guard. Their popularity stems from the humor of a child displaying precociousness. The punchlines play with the innocence and naivety of childhood, contrasting it with surprisingly witty or taboo observations.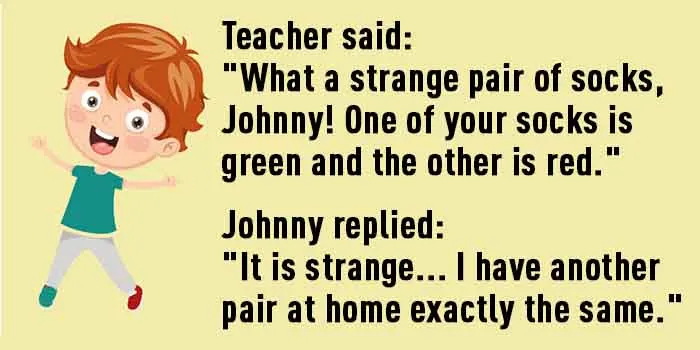 Read our Little Johnny Jokes & Memes.
"Mexican word of the day" jokes
"Mexican word of the day" jokes play on the phonetic sound of a simple English word which is then used in a sentence, the wrong way (the word sounds like something else). This is a bit hard to explain so let's look at a few examples!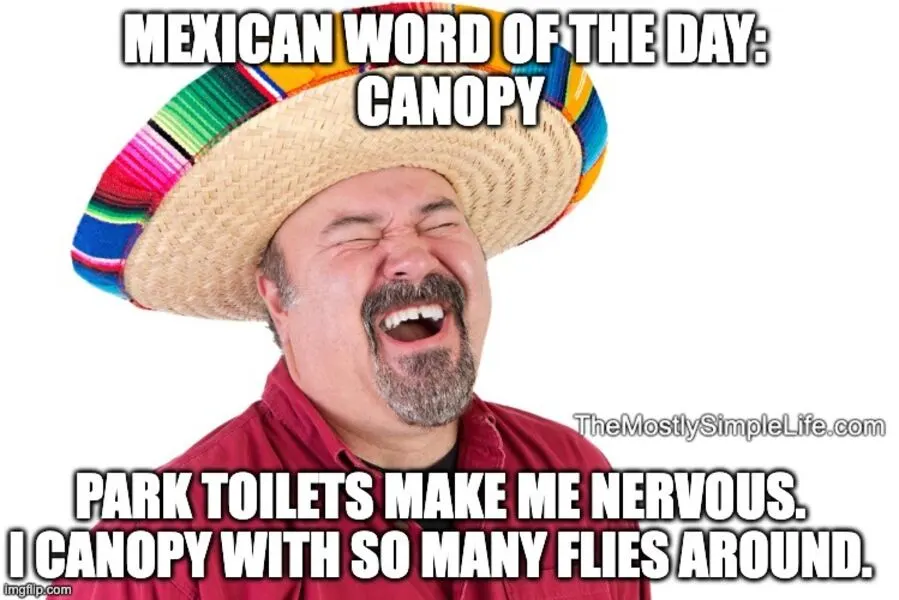 Here is another example: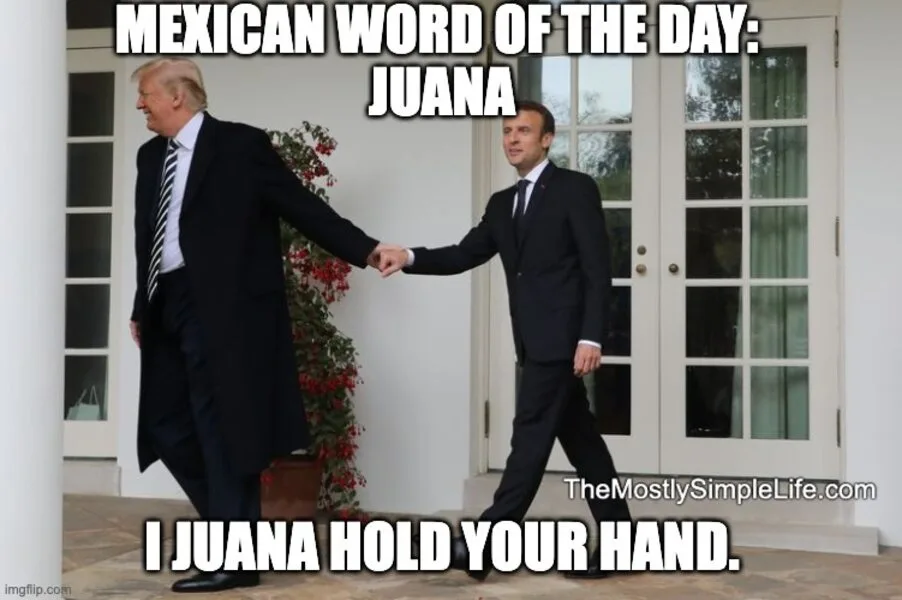 View more 'Mexican Word of The Day' memes.
Anti-jokes
Ah, the Anti-Joke. Defying conventional humor with anti-climactic non-punchlines, and yet still managing to tickle our funny bones: anti-jokes flip the script on what you expect from a joke. Instead of a punchy, funny ending, they give you a super literal or straightforward answer that's so NOT funny, it's actually funny. Example: Q: "Why did the chicken cross the road?" A: "To get to the other side." Read more Anti-Jokes to Make You Anti-Laugh.
Pirate jokes
Ahoy matey! Pirate jokes play on popular stereotypes and imagery about pirates – think peg legs, parrots, eyepatches, and "arr matey" talk:
How do you tell a pirate apart from a farmer? The pirate buries his treasure, and the farmer treasures his berries
Why can't a pirate play card game? Because he is standing on the deck!
View more Pirate Jokes.
2.
Joke Categories or Formats that Are Pushing the Limits but Are Hilarious
Your Mamma jokes
"Yo mamma" jokes are playful insults about someone's mother, exaggerating her traits for comedic effect. Like: "Yo mamma's so big, she has her own zip code!" They're funny due to over-the-top comparisons and surprise.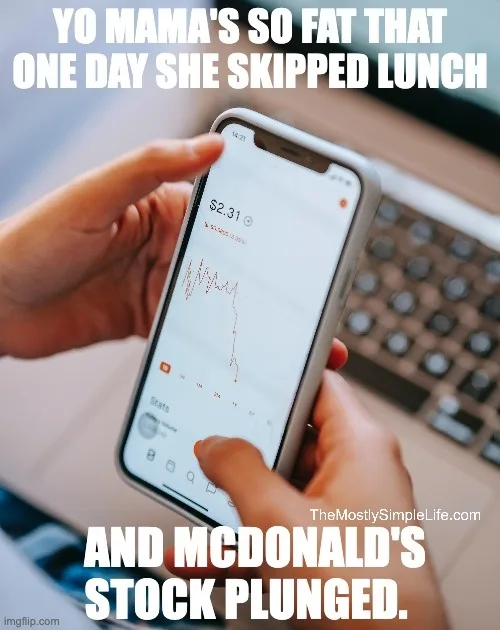 View more "Your Mamma is so far" jokes.
Uranus jokes
Uranus jokes are a type of humor centered around a play on words involving the planet "Uranus" and the human body part (Your an*s…). These jokes are typically considered lowbrow humor, but can make adults laugh too, with the amusement stemming from the unexpected connection between astronomy and human anatomy. Let's look at a few examples!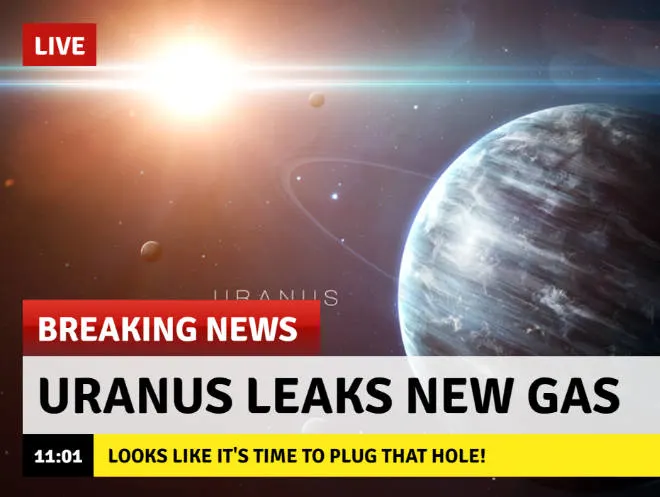 Example Uranus jokes:
If your boyfriend is willing to do everything for you – and give you the sun and the moon – then you should at least be open to giving him Uranus.
Read more: Uranus Jokes (Out of This World Humor).
Offensive jokes
Offensive jokes poke fun at touchy subjects or groups of people. Some folks laugh 'cause they're shocked or it feels rebellious. But be careful – they can hurt feelings and not everyone finds them cool or funny. For example:
Prince Andrew comes home one day and finds his girlfriend angry and packing her stuff away. She tells him that she is leaving, because people say he is a pedo. With a look of denial and disbelief, Prince Andrew steps back and responds "wait, wait, wait… that's a big word to use for a 17-year old…"
View more Offensive Jokes And Memes.
Country jokes
There's a saying in comedy: either everything can be funny, or nothing can be funny. Jokes about specific countries can be controversial but they can also be funny and innocent. We have made sure that our "country jokes" falls in line with the "everything can be funny" angle while staying respectful to everyone's cultures: for example, read our Polish Jokes, Mexican Jokes, or Indian Jokes.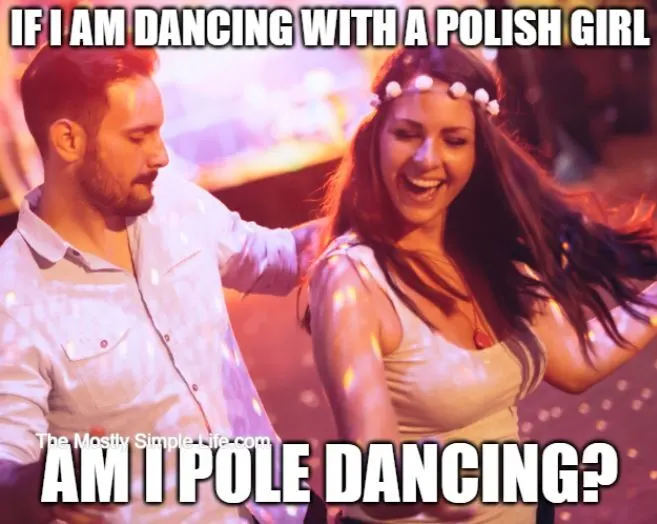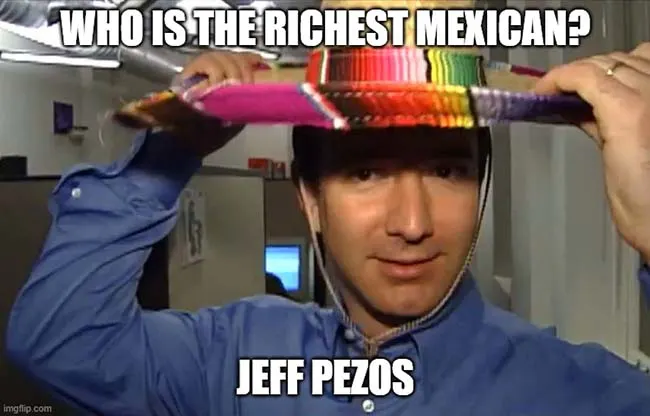 Political jokes
Political jokes poke fun at politicians or government stuff. They're funny 'cause they highlight silly or weird things in politics. It's like teasing the big bosses. But, heads up, they are only funny if the poke fun at the other side… republicans will make fun of Joe Biden: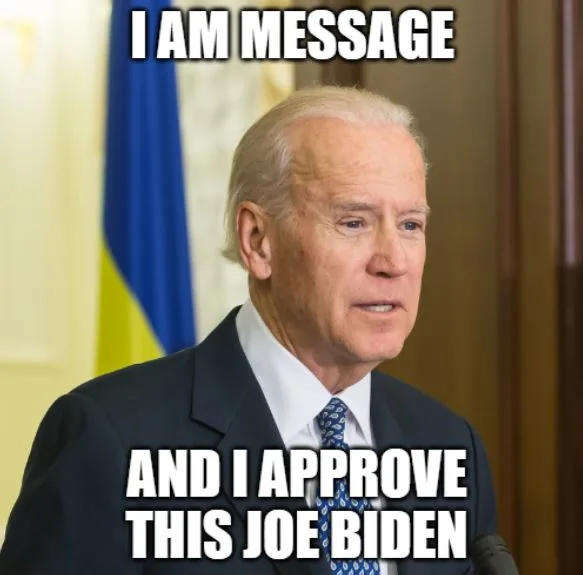 And democrats will make fun of Trump: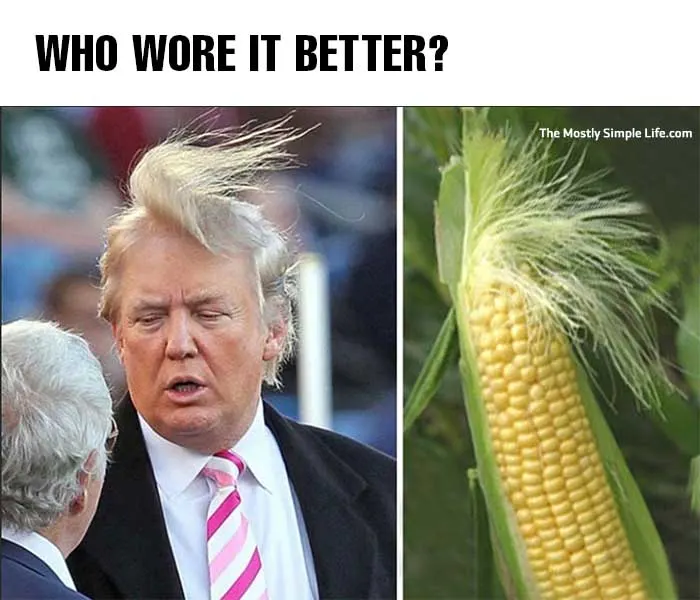 View our Trump Jokes, Ron DeSantis memes, or Putin Jokes. We are still working on our Biden jokes!
Ligma jokes… Ligma, what?
Ligma jokes are bait-and-switch pranks. Someone says "ligma," hoping you'll ask "What's ligma?" Then they reply with something silly like "Ligma balls!" (Lick – My – ****). They seem very silly are first, but they are funny 'cause they catch you off guard with the unexpected twist.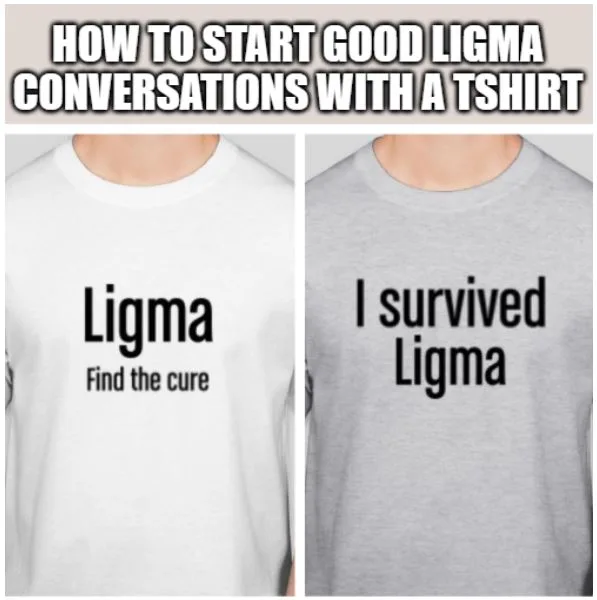 Read the funniest Ligma Joke Variants & Memes.
3.
Tasteless Joke Categories
Some jokes are horrible, but funny. Often they are just funny because they are horrible.
WARNING: If you are sensitive or easily offended, you may want to stop reading now.
However, if you are sick or perverted, read on.
Let's take a look!
We warned you…
Dead baby jokes…
At first these jokes may seem shocking and tasteless, but one can quickly realize they are highly exaggerated and just another form of dark humor (please forgive us for including this category of jokes in this article. Alternatively, you can also read more Dead Baby Jokes). Here is an example: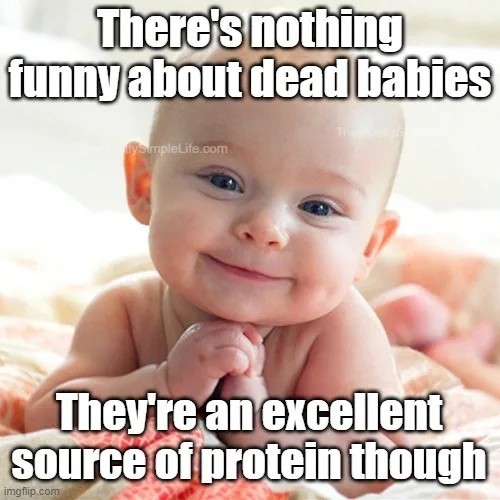 Helen Keller Jokes
Helen Keller was a disability rights advocate and author that inspired millions around the world. She lost sight and hearing before she turned 2. So why do "Helen Keller Jokes" even exist?! Helen Keller jokes are seen as funny by some, because they exaggerate her situation in surprising ways. A heads-up: many find them in poor taste because they make light of disabilities.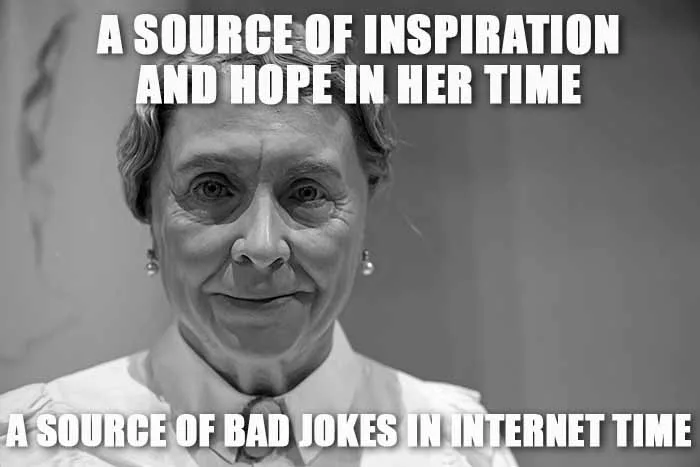 Example: Helen Keller was an inspiration… she was able to learn how to read and write… despite being from Alabama.
Read more Helen Keller Jokes.
Orphan jokes
Orphan jokes play on the idea of kids without parents. They might get laughs 'cause they're shocking or unexpected. Of course, these jokes can be touchy since they joke about a sad topic.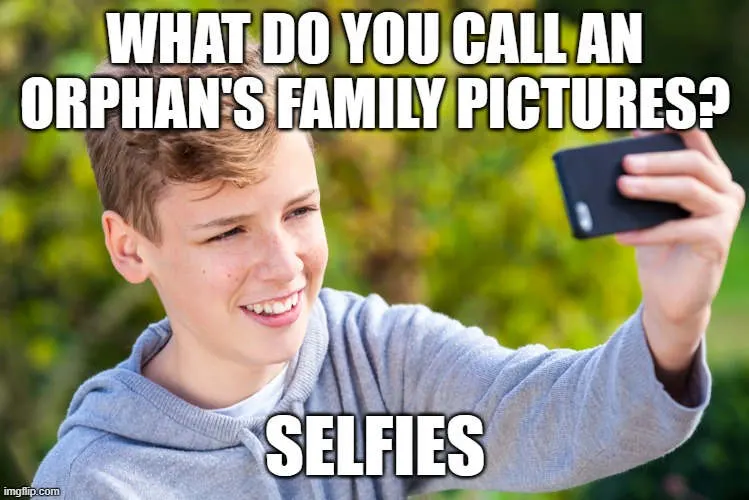 View more Orphan Jokes and Memes.
Dirty jokes
Dirty jokes play on taboo topics, things society often considers "off-limits" or private. Laughing at what's "forbidden" feels rebellious. Not everyone appreciates or feels comfortable with dirty jokes.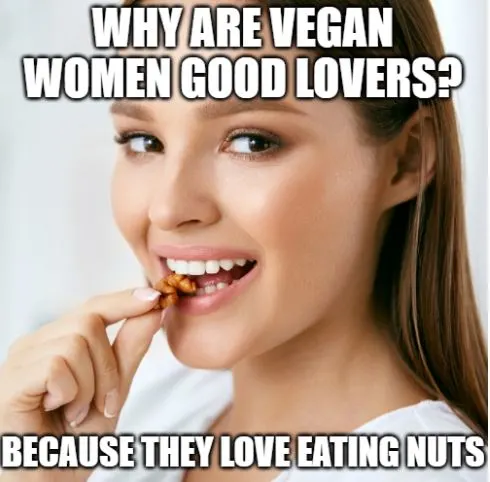 View the Dirtiest Jokes of All-Time or read our Dirty Dad Jokes: Clean Fun with a Dirty Twist.
Bad jokes. So bad and tasteless, they are actually good.
Is there a category of jokes called "bad jokes"? Yes, yes there is. Bad jokes are those that might be seen as cheesy, cringy or just plain old corny. Here is an example: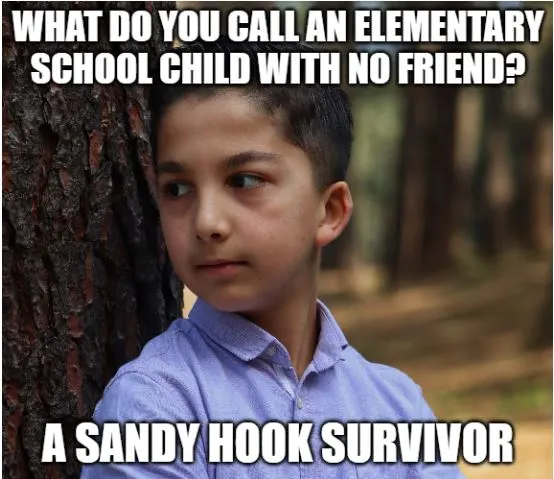 That's definitely a bad joke, isn't it? If this is your kind of humor, click here view more Hilariously Bad Jokes.
That's it! Thanks for reading. If there are new joke categories or formats you would like to add to this page, post a comment below! You can also view all our joke pages here.
If you find this page helpful, please pin or share it :)