On this page, we will share the best ligma jokes, memes and videos, along with popular variant jokes (sugma, etc). But let's start with the basics:
What are Ligma jokes?
Ligma jokes started in 2018 when an Instagram user reported the fake passing away of a famous Fortnite game streamer (Ninja) due to "Ligma". Of course, this was not true, and just a practical joke: when some people asked what "ligma" was, others were quite happy responding "ligma balls!" (Lick my…).
Here is the first ligma joke:
Friend A: I've just been diagnosed with Ligma
Friend B: What's ligma?
Friend A: Ligma balls!
Below is a meme "When the ligma joke fails to work":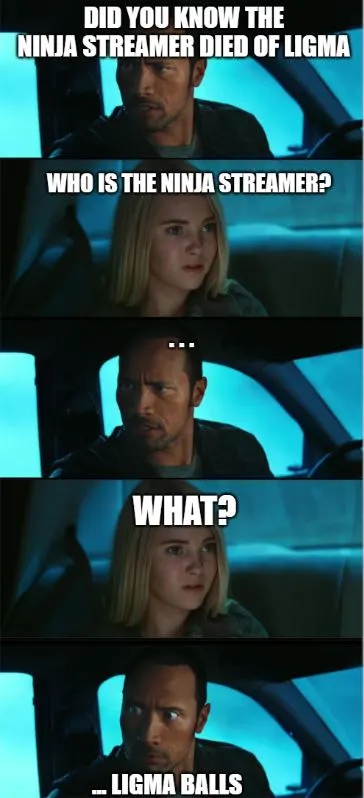 List of other ligma variants to make your own jokes
Ligma
Eatma
Kissma
Sugma
Stigma
Fondalma
Cupma
Nibelma
Ligma Jokes Extensions – Even Funnier Than the Original
We've gathered for you all the best "ligma jokes" extensions – see the list below:
Dooma
Friend A: Knock, knock.
Friend B: Who's there?
Friend A: Dooma.
Friend B: Dooma who?
Friend A: Doo-ma balls fit in ya mouth? 😂
Penny Trading
Friend A: I've just learned about Penny Trading. Do you know what it is?
Friend B: You trade for penny stocks?
Friend A: No, I have been penny-trating your mom.
"Tayka-Loo" Cat
Friend A: Have you heard of this cat breed called "Tayka-Loo"?
Friend B: hmm no? why?
Friend A: Yeah, it's called the Tayka-Loo Cat. Tayka-LooC At my balls!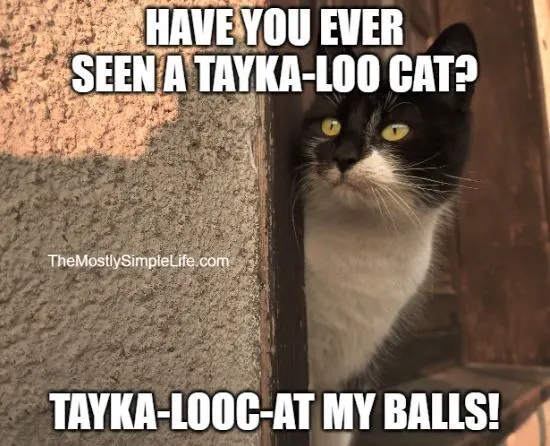 Grabba
Friend A: I have just bought some medication for Grabba
Friend B: For what?
Friend A: Grabb-a deez nuts!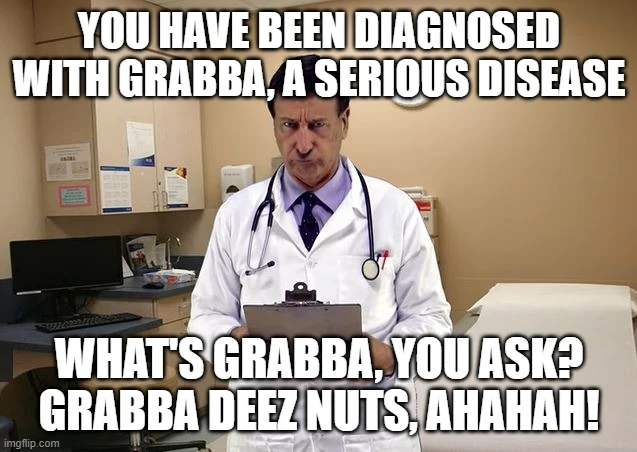 Plant Tulips
Friend A: We need more plants and flowers in this apartment. I've ordered several plant tulips. What do you think?
Friend: plant tulips? you mean tulips flowers
Friend A: No, plant tulips. Plant-ur-lips on my ballz, lmao.
Phil
Friend A: Have you met Phil?
Friend B: Phil?
Friend A: Yes, Phil My Balls
Sakon
Friend A: Have you met Sakon?
Friend B: Who?
Friend A: Sakon Deez Nuts!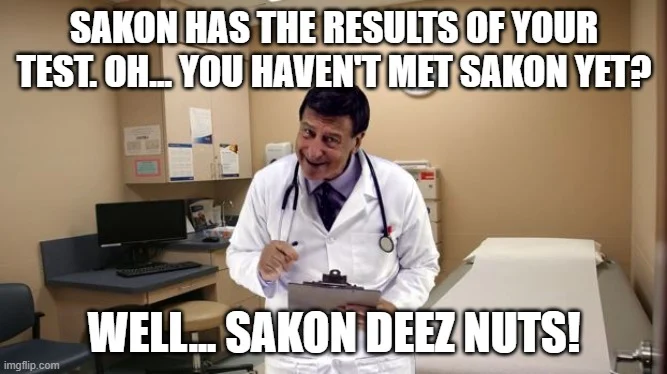 Ligondese
Friend A: did you know that Julie speaks Ligondese?
Friend B: Ligondese?
Friend A: Yes, Lig-on-dese Nuts!
Candice
Friend A: Knock, knock.
Friend B: Who's there?
Friend A: Candice.
Friend B: Candice who?
Friend A: Can-deez nuts fit in your mouth?
Related: View the 101 Most Upvoted Deez Nuts Jokes.
Dr. Chewon Was the First to Diagnose The Ligma Disease
Before we show you the best ligma jokes and joke variants, we wanted to share some helpful medical advice from the renowned (but peculiar) Dr. Chewon. Here is a funny Ligma meme: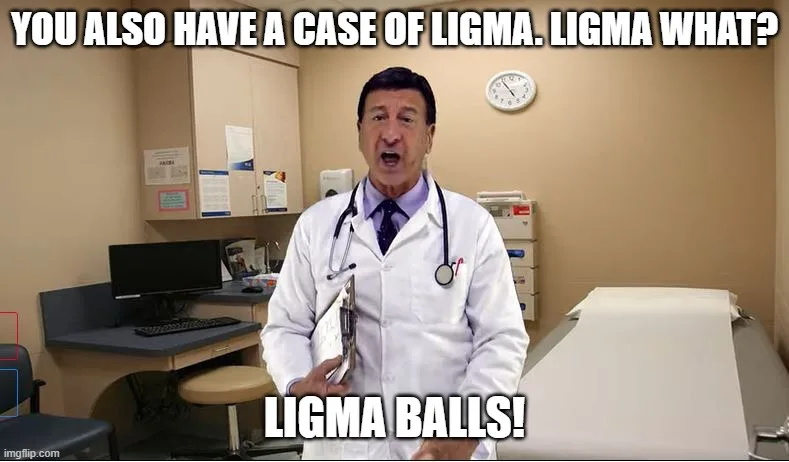 Of course, Ligma is based on a (not so subtle) play on words and there have been a LOT of ligma variants. All based on kinky or crude play on words… This includes Deez Nuts jokes (dating back to the 90s) – as well as a lot of other funny variants. Here is a short video: Dr. Chewon shares that he has just received your latest medical test results and that you have been diagnosed with Grabba and Ligma (AH!) – watch these Deez Nuts and Ligma jokes:
Ligma Memes
It might be hard to understand the joke to start with: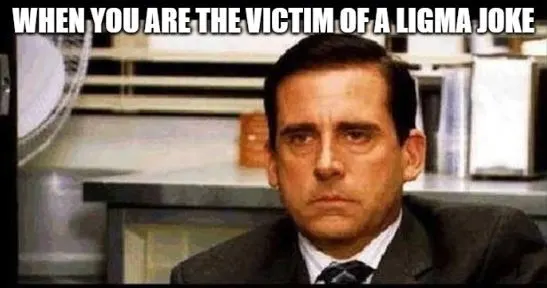 But when it works, it is worth it: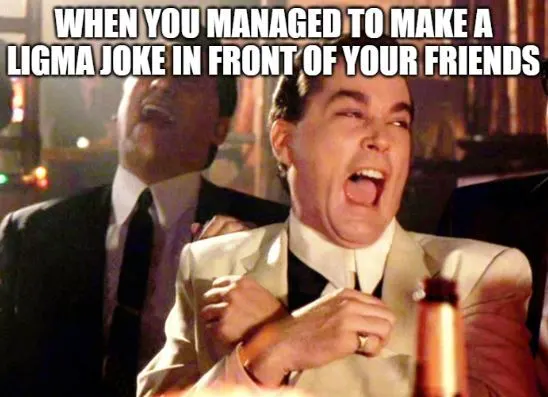 Here is a meme showing tshirts who could give you golden opportunities to initiate ligma jokes with everyone!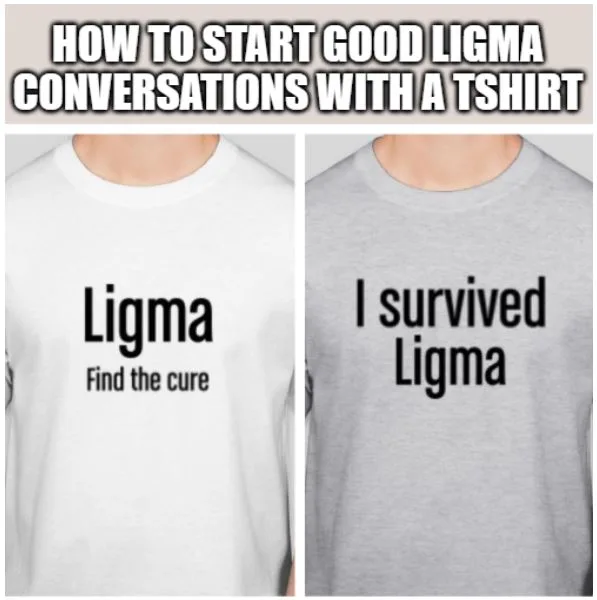 When Ligma Makes It Way to The News
When Elon Musk announced layoffs at Twitter late 2022, a couple of pranksters were waiting for the media outside of the Twitter headquarters. Carrying brown boxes, they pretended to be software engineers who had just been let go. Their names? Rahul Ligma and Daniel Johnson. The CNBC reported had to apologize on TV! (Source: TheDailyBeast).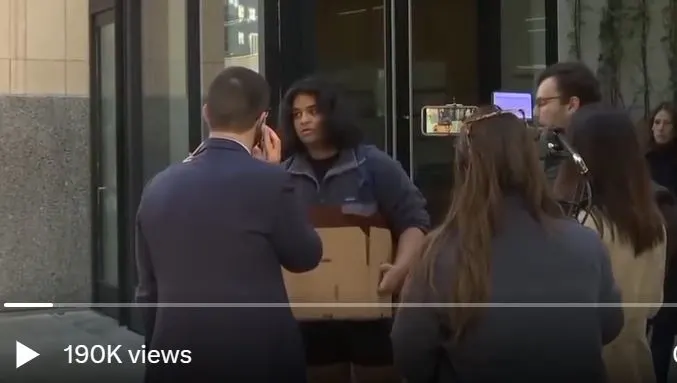 Deez Nuts variants
Similar to ligma jokes, deez nuts jokes offer crude play on words to announce "Deez nuts". See examples below: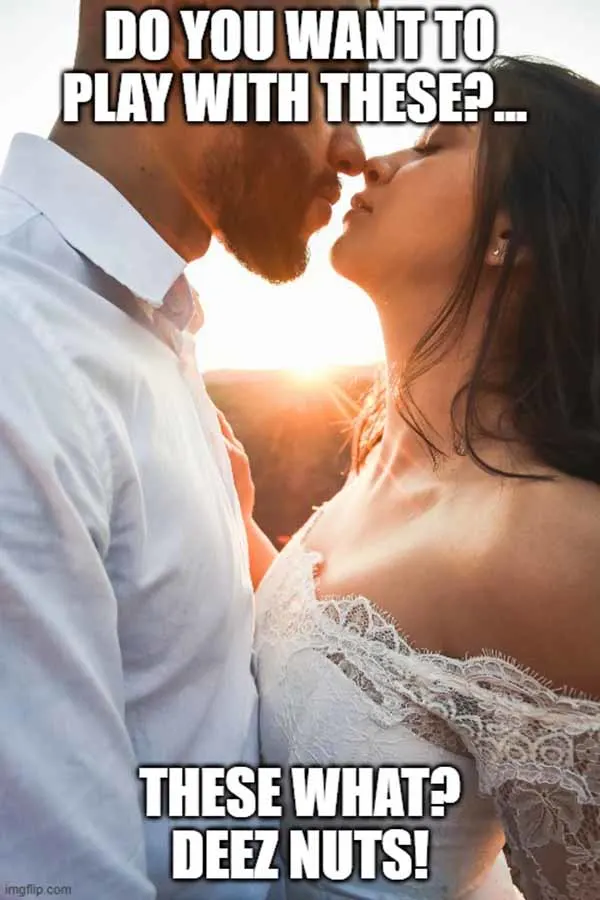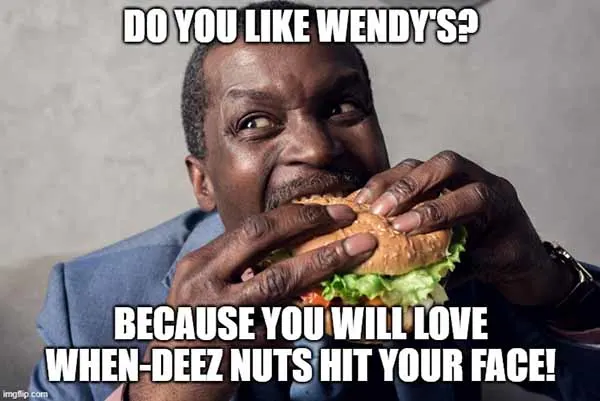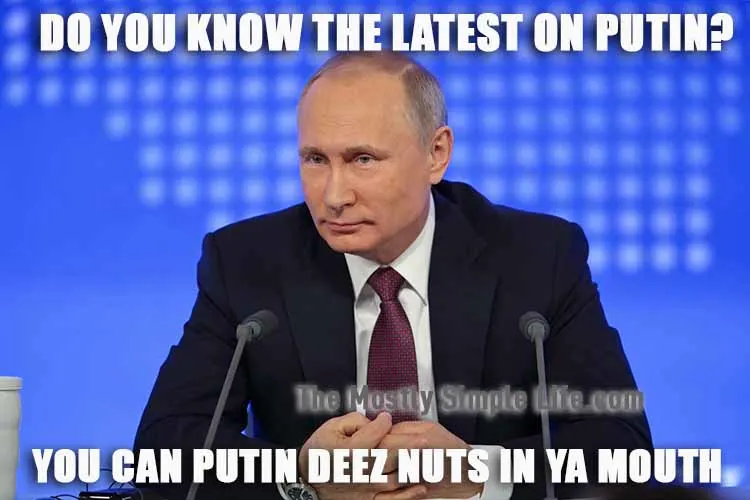 Related: View the 30 Funniest Deez Nuts Memes or the Top 101 Deez Nuts Jokes.
Here are screenshots of Rahul Ligma in the news: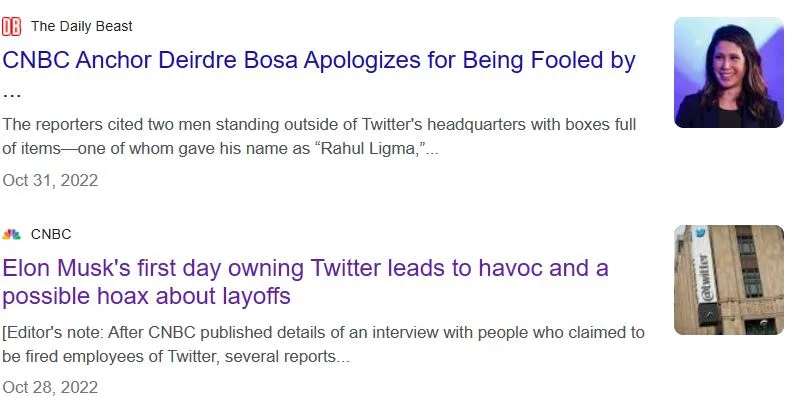 In Closing… Ligma In Action on Tiktok
We will spare you the worst videos of Ligma that are not worth watching (YouTube or Tiktok), but you can have a quick look at this one:
If you find this page helpful, please pin or share it :)