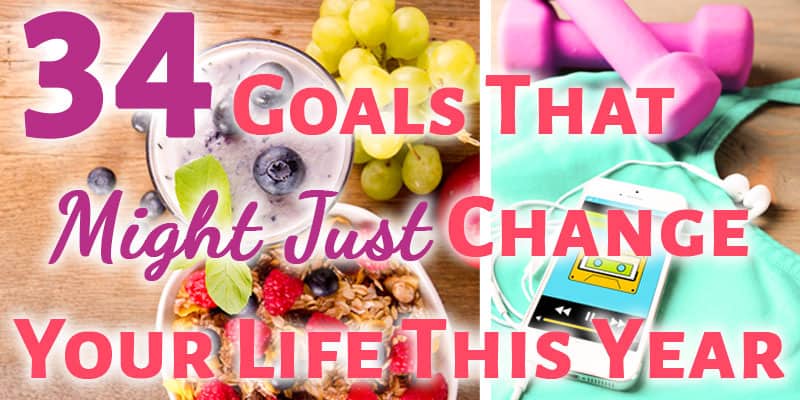 It's almost that time again. Time to start thinking about what goals you want to set for next year. Of course, you can set goals at any time, but this is the time of year when a fresh start feels like a wonderful thing.
I like to set new goals for each year.
This year's goals kind of went out the window because we had such huge life changes happen (Austin finished his degree, I quit my job, he got a new job, we sold our house and moved to a new city…).
When I set goals, I try to be very realistic. It's going to be hard to save $5000 for the year if I can barely pay my bills each month, right?
I also try to think about different areas of my life that could use some improvement.
It's hard to stick with three different health goals, so choosing a goal or two from various categories can be better.
Lastly, if you make goals that are specific, you'll know exactly what you need to do to succeed. I'm working on making shorter goals instead of year-long ones.
It's daunting to say that "I want to count my calories for the whole year" (and not very practical), but to set a shorter goal of counting my calories for a month sounds much more doable. Then, after that month I'll be happy to have succeeded and can reevaluate if I want to continue with the habit or set a different health-related goal.
So, as you start thinking about goals that you want to set, whether it's for the start of the new year or starting next week, I came up with this list of great goals to set that could help improve different parts of your life.
This is just a list of ideas. I don't plan on accomplishing all of these or anything close to it. I'll probably pick one or two to work on at a time and see how it goes.
I hope you'll leave a comment of what goals you're working on or plan to work on!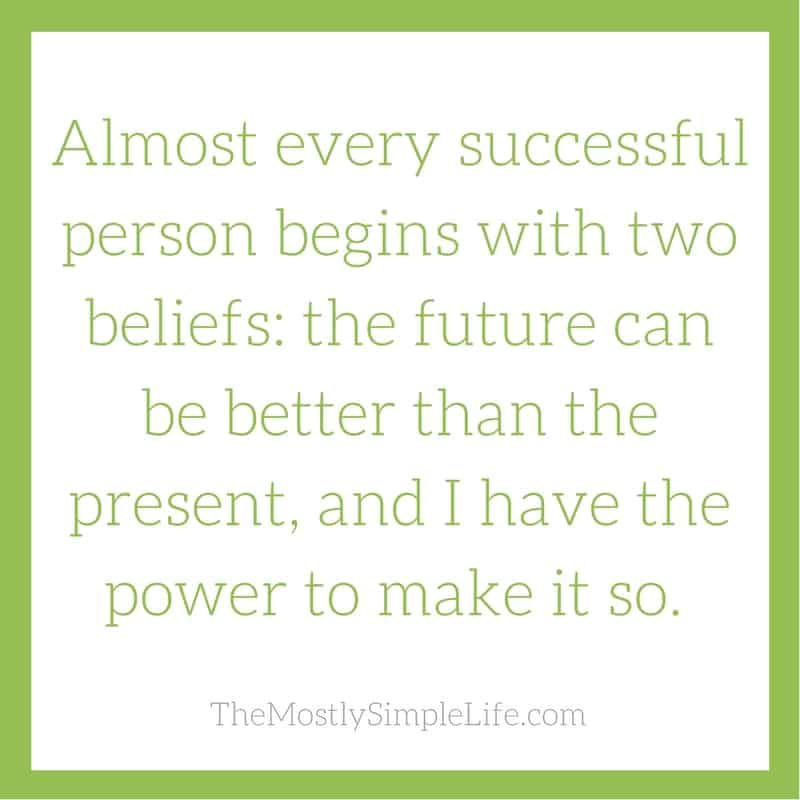 34 Great Goals to Set to Change Your Life
Mind
Read one chapter of a book per day
Sign up for a class to learn a new skill (we've taken some great courses on Udemy.com – they seriously have classes to learn anything)
Learn how to knit and finish 3 knitting projects
Keep a gratitude journal and write down a few things you're thankful for each day
Spend an hour a week learning a new language (Udemy.com has some language courses)
Create a productive morning routine and stick to it for a month (I loved the Make Over Your Mornings course. It really helped me create the best morning routine possible)
Health
Eat 3 servings of fruits and veggies per day
Drink 48oz of water per day for a week
Exercise for 20 minutes per day 4x a week (I've got a post all about how to motivate yourself to work out)
Go for a daily walk
Count your calories for a month
Limit coffee or soda to one cup a day
Eat a healthy breakfast every day for a month (get easy stuff like fruit, yogurt, and oatmeal)
Home
Declutter – Get rid of 10 things a day for a month (take a look at The Toy Detox if toy clutter is your nemesis)
Spend 15 minutes per day decluttering and organizing (read how to find time to declutter here)
Set a goal of how much money you want to earn from decluttering (we use Decluttr.com to easily sell electronics and other items)
Make a weekly cleaning routine to stick to for a month
Remodel the kitchen
Spend 10 minutes tidying your house every night before bed
Start meal planning to save time and money. We only spend about $65 per week on groceries for two adults because we meal plan. Get my complete meal planning guide here.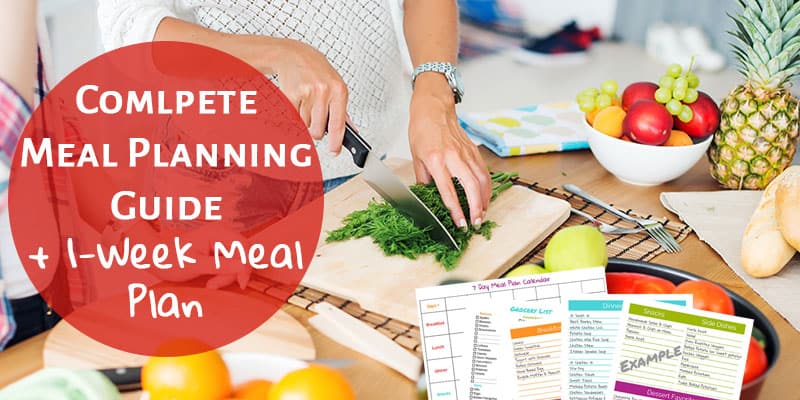 You Might Like These Posts Too:
Decluttering: Where to Start When You're Drowning in Clutter
The One Thing You're Forgetting to Do When You Declutter
My Biggest Secret to Keeping Our House Clean
Family
Set a night for a weekly family game night
Eat dinner together as a family 4x per week
Go on one date a month with your spouse
Pick a book to read together as a family for 15 minutes per night
Write an encouraging note to each of your kids once a week
Money
Save $100 a month towards a vacation
Make specific plans for paying off debt
Create an emergency fund – Set an amount to save per month
Purchase a house (break this down into specific steps that need to be taken)
Save to buy a car without debt
Set up automatic monthly withdrawals to save for retirement
Create a monthly budget and stick to it (check out our monthly budget)
Create a budget and save to remodel part of your house (here's how we remodeled a kitchen on a tiny budget)
Spend a few minutes per day tracking all of your expenses for a month
Do a no-spend month
Earn extra income from home (read the ways I've made money from home here)
Take a course to help you start a side hustle (learn how to make money selling on Amazon or become a proofreader!)
I Think You'll Like These Posts:
When to Save and When to Pay Off Debt
How to Achieve What You Want in Life
19 Ways to Simplify Your Life Today (in 30 minutes or less)
 What kinds of goals do you want to work towards next? What ideas for goals would you add to my list?
Free Customizable Budget and Spending Tracker Spreadsheet
Stress less about your finances today with the spreadsheet I use each month to create our budget and track our spending!