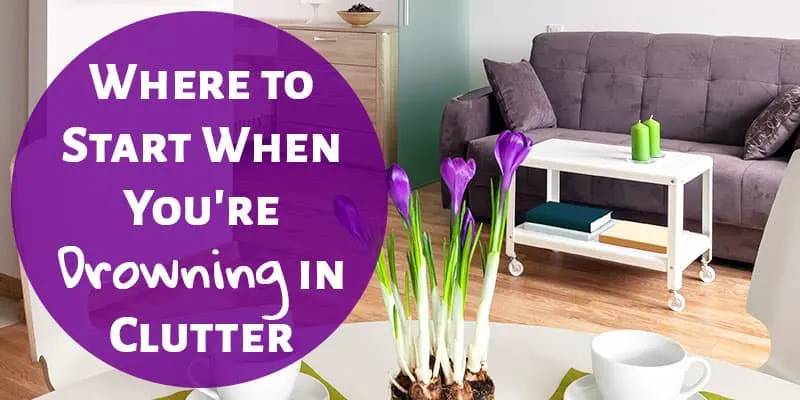 Have things gotten out of hand, and you know it's time to declutter your home?
You've been so crazy busy with life and then you sit down for a second and realize you're completely surrounded by stuff. Mountains of papers, piles of clothes, toys that have somehow given birth to more toys…
It's the worst feeling, right? It's completely overwhelming and it's hard to know where to start.
We're decluttering our home like crazy right now to get ready to move from our house into an apartment. Everywhere I look, I see stuff we won't need or that can't fit in the new space.
Maybe you're downsizing. Maybe your kids have grown up and you're ready to get rid of most of the kid stuff you have been hanging on to.
Maybe you just want to take control of your home so that it can be a calm, peaceful place.
Related Posts:
To gain momentum and successfully declutter your home, here's a map on how to get started:
1. Get a Small Win
If you're already feeling overwhelmed, don't attempt a huge, time-consuming project right off the bat (like your entire closet or all of your basement storage).
It helps to get a small success to build momentum and feel good about your progress.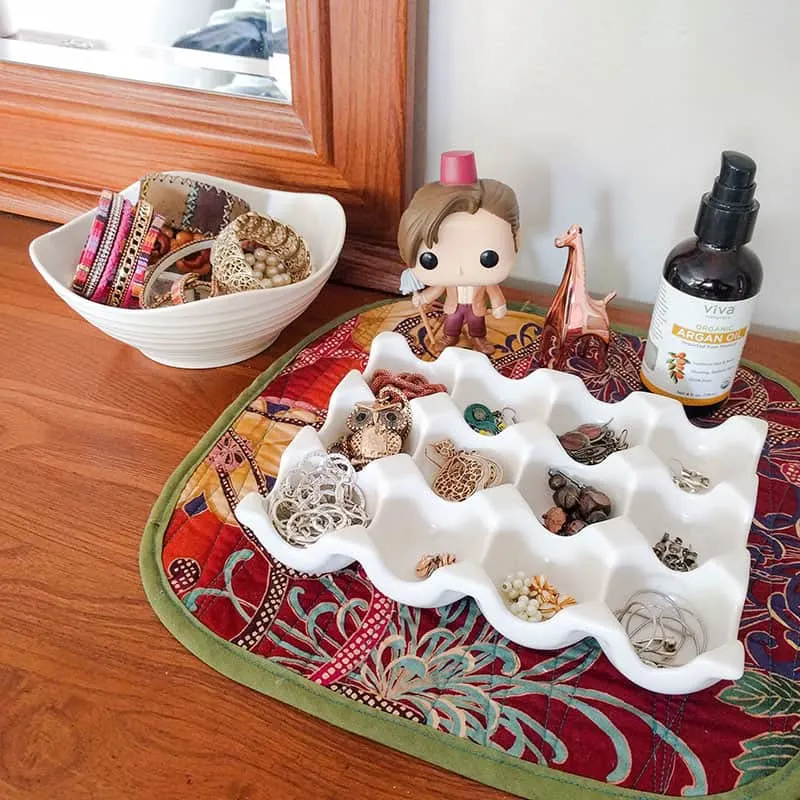 Great places to start:
Your desk drawer
One kitchen cupboard
Shoes at the back door
Your sock drawer
A shelf of old textbooks
No, it's not much, but it will feel good. Choose a space that can be completely taken care of in 15 minutes or less. It will make you feel successful and leave you wanting more.


2. Take Care of Something Meaningless
Now that you've got a small success under your belt, move onto a decluttering project that's a little bigger. Here's the thing, it needs to be stuff that doesn't have huge sentimental meaning to you.
If you try to go through your crates of family photos or all of your child's artwork, you might lose the bit of momentum you've gotten. It's time-consuming and it can be emotional to go through sentimental items.
You want to really start feeling how wonderful a decluttered home is before you tackle emotional clutter.
This is the time for junk drawers, random crap piled up in the garage, board games, linen closets, or winter coats, hats, and mittens.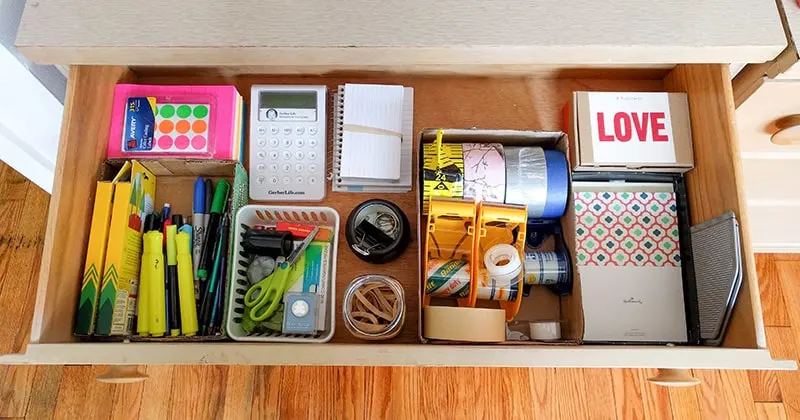 3. What Will Make the Most Difference?
After getting a small success and then taking on a bit of a bigger decluttering project, it's time to look around and see what will make the biggest difference in your day-to-day life if it were decluttered.
Would it be easier to get ready in the morning if you decluttered all of your bathroom shelves and cupboards?
Would it be less crazy to leave the house if the place you drop your coats, shoes, and bags were cleared out and only contained what you use everyday?
Would is be easier to get dressed if your closet was decluttered and only contained clothes that you loved and that fit?
Think about the frustrating or stressful parts of your day. Is there an area that would make your day run smoother if it was decluttered? That's the project to take on next!
When you see the difference decluttering can make in your life, you will gain the momentum and motivation to tackle the sentimental stuff or the extra big projects.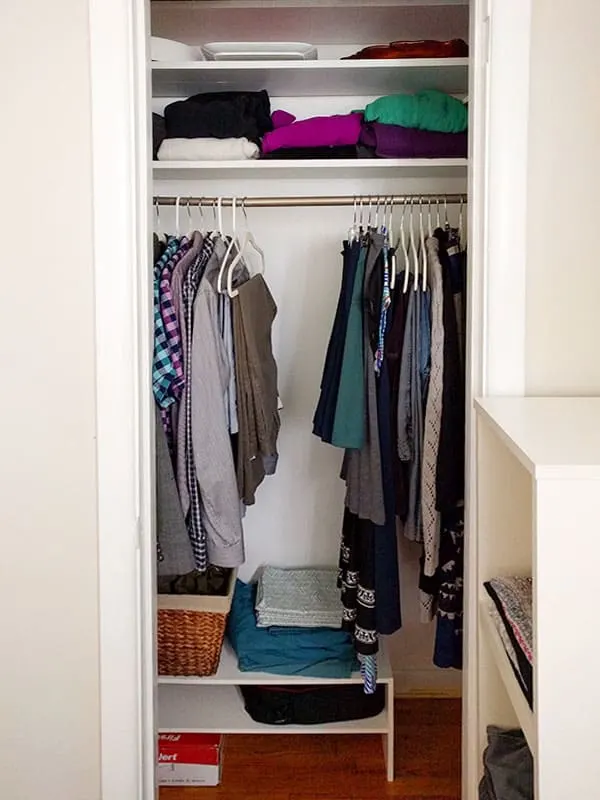 4-day challenge to declutter your house
You can sign up for my 4-day declutter challenge below. I'll send you an email each day with homework to do so that you can get started decluttering one step at a time!
[convertkit form=5017563]
Break Down a Big Project
You can use this method to break down a big project.
If you have an entire basement to go through, start small. Find the smallest box and go through it to get your first success.
Next, move onto a box of stuff that doesn't have much meaning for you. Pick one that you haven't needed to grab anything from for years. It's probably all stuff you don't need or care about, so you'll gain another victory.
After that, decide what stuff will make the most difference to go through. If there is tons of sports equipment that you trip over every time you go down there, tackle that. It will make going to the basement so much more pleasant and give you motivation to keep going through everything else.
Don't Miss These Related Posts about Decluttering your home:
⇒ Where do you start when you're decluttering your home? What's the next project you're going to tackle?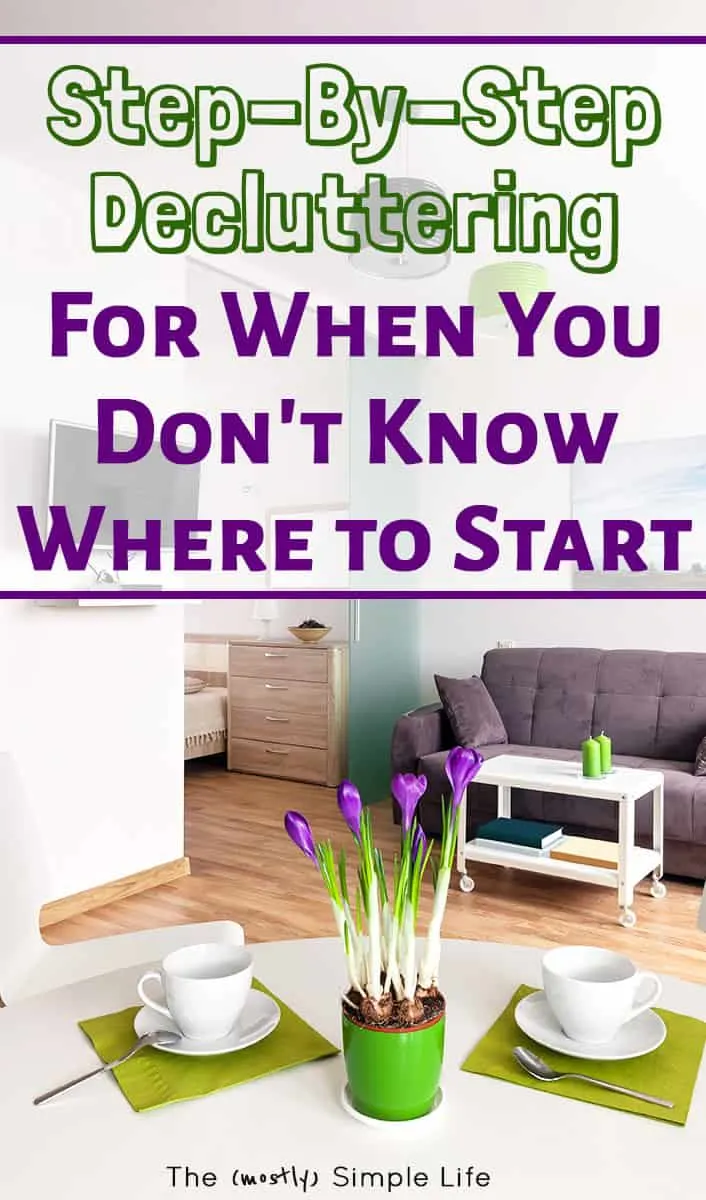 If you find this page helpful, please pin or share it :)