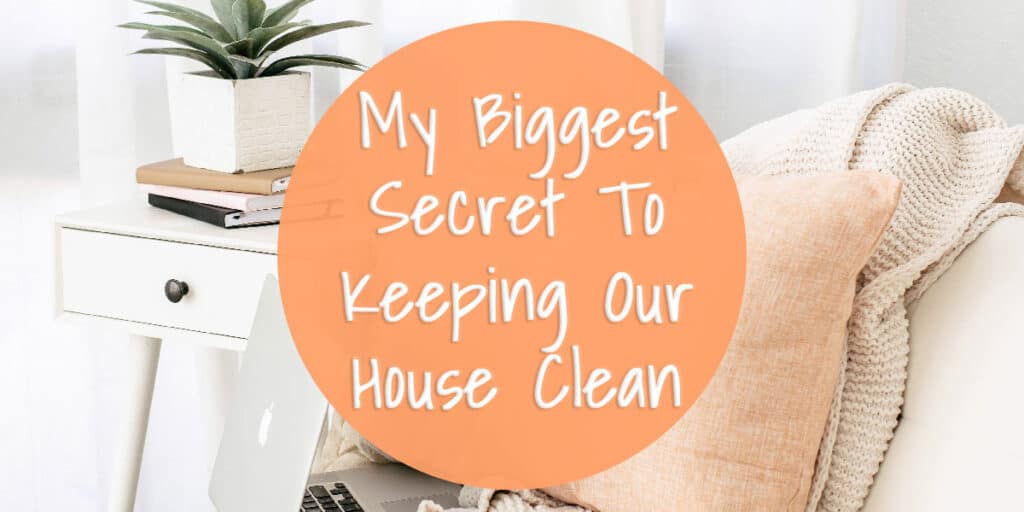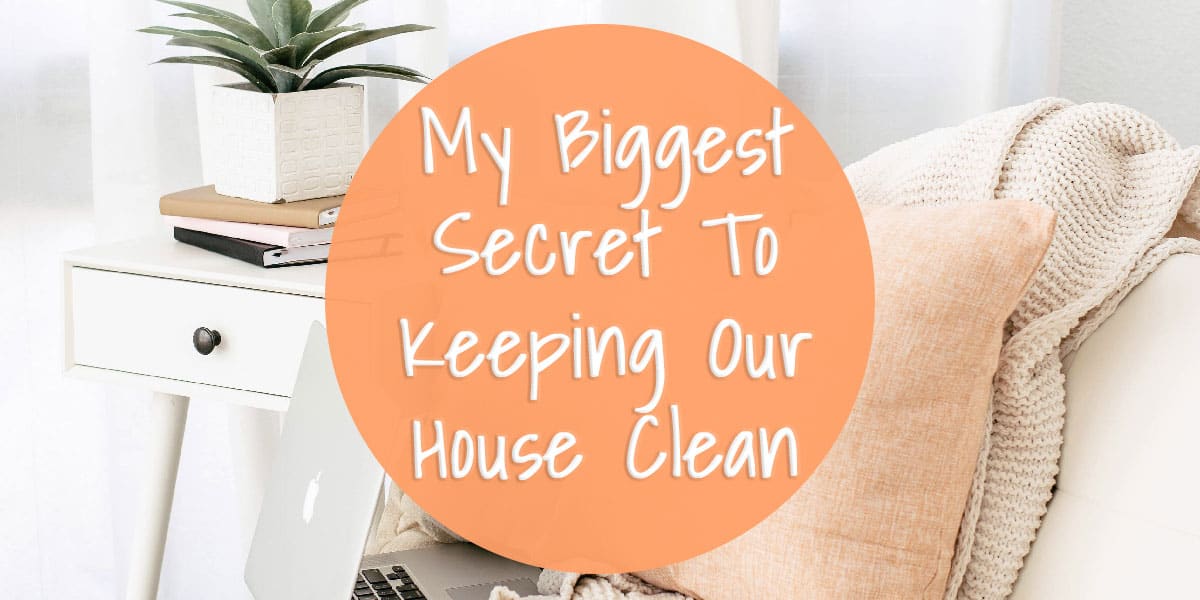 Austin is a good cook. He gets creative in ways I would never think of and it's almost always delicious.
But I kind of hate it when he cooks dinner. Why? Well, after he cooks, I will walk into the kitchen (which was clean before dinner) and every surface is covered. It's really quite impressive, just not in a good way. There are dirty dishes, cutting boards, and empty food containers everywhere.
The other day I figured out what the difference is between when he cooks dinner and when I do.
He doesn't clean up as he goes.
My Biggest Secret To Keeping Our House Clean:
Pick Up As You Go
Picking up as you go is my biggest "secret" to keeping our house clean, or at least picked-up looking, most of the time.
It's something that I usually don't even realize that I'm doing, but apparently, it's not something that comes naturally to everyone.
If you pick up as you go throughout your day, your home won't get to that overwhelmingly messy stage where you don't even know where to start to clean up.
Also, if you have friends and family stop by unannounced, you will feel like you can welcome them into your home without thinking that you should explain that a tornado just came through.
So What Does Picking Up As You Go Look Like?
In The Kitchen
As my coffee brews in the morning, I empty the dishwasher.
After I put something in the oven, I load the dishwasher or put away the ingredients I'm done with.
Right after I use a knife, cutting board, or the blender, I rinse it off so that food doesn't get dried onto it. If I can, I put it in the dishwasher. If I can't put it in the dishwasher, I at least stack the rinsed, dirty dishes nicely by the sink so that they don't cover the entire counter.
Anytime I'm between tasks, I try to glance around and see if there is something I can put away or wipe down.
Once you get used to doing this, it's really not a big deal. It's just about being mindful of what's going on and taking care of things as you go. This means that I don't have an intimidating, messy disaster on my hands after dinner.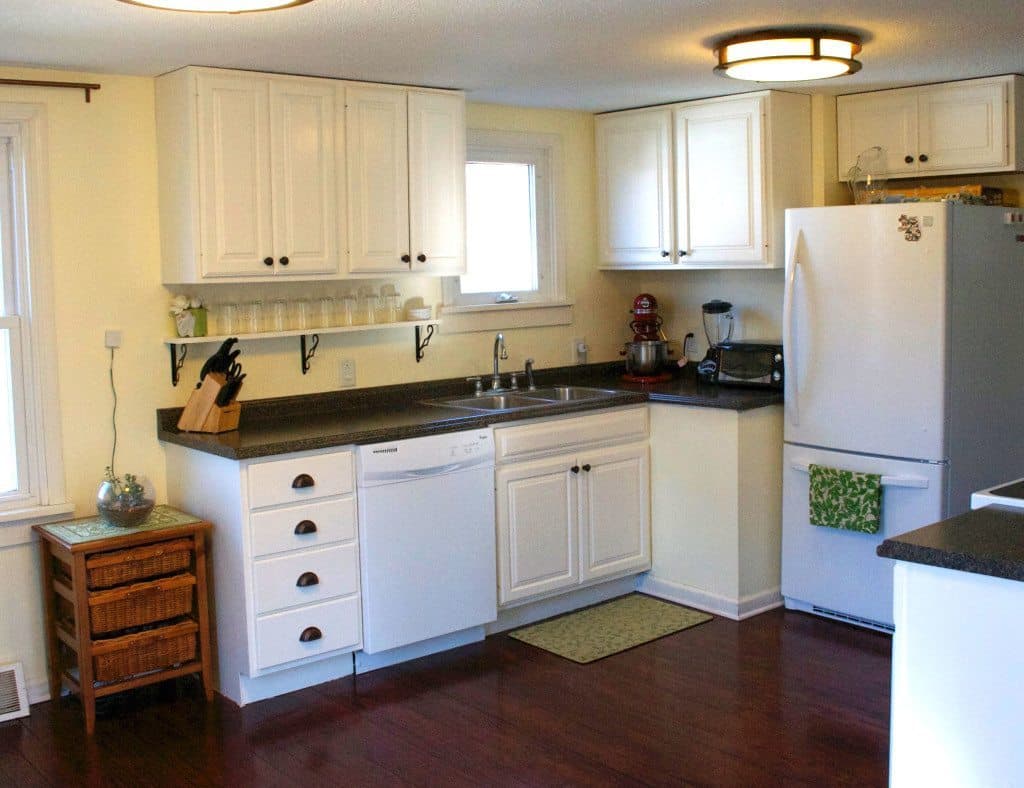 When Leaving A Room
All of our stuff seems to migrate to different rooms in the house throughout the day.
Bills are on the kitchen table instead of in my budget binder. Books are in the living room instead of on nightstands. You know how it goes.
When I leave a room, especially if I'm heading upstairs, I glance around and see if anything in the room I'm in belongs where I'm heading. It doesn't take any extra effort to snag a book, the dirty clothes on the chair, or the scissors left out and get them to where they belong since I'm heading that way anyway.
When Leaving The House
Nobody likes to come home to a messy house, right?
As we're heading out the door, I'll often straighten the living room (throw blankets in the basket and put remotes on the tv stand), make sure the kitchen isn't a disaster or straighten our shoes at the back door so no one trips over them coming home.
I'm not talking about doing any real cleaning, just tidying up a few things as I'm on my way out the door.
Before Bed
Just like no one likes coming home to a messy house, it's a rough start to the day to wake up to a messy house. A lot of people have a 15-minute nightly cleaning routine, which I think is awesome!
I like to do a few things before bed that makes the house feel better in the morning.
Pick up the living room: Fold blankets. Remotes go on the tv stand. I move anything that doesn't belong in that room to its rightful place.
Clean the kitchen: My husband finishes up the dishes every night before bed and turns on the dishwasher.
Clean off the kitchen table: We don't keep much on the kitchen table, so if there's anything on it, it probably doesn't belong there.
Straighten the office: I walk through our office on the way to bed, so I quick tuck in the chairs so they don't get tripped over in the middle of the night.
If I've done a good job of picking up as I go throughout the day, there shouldn't be much to do. I am just mindful of our space as I walk through and take care of any things that can be picked up quickly as I'm passing.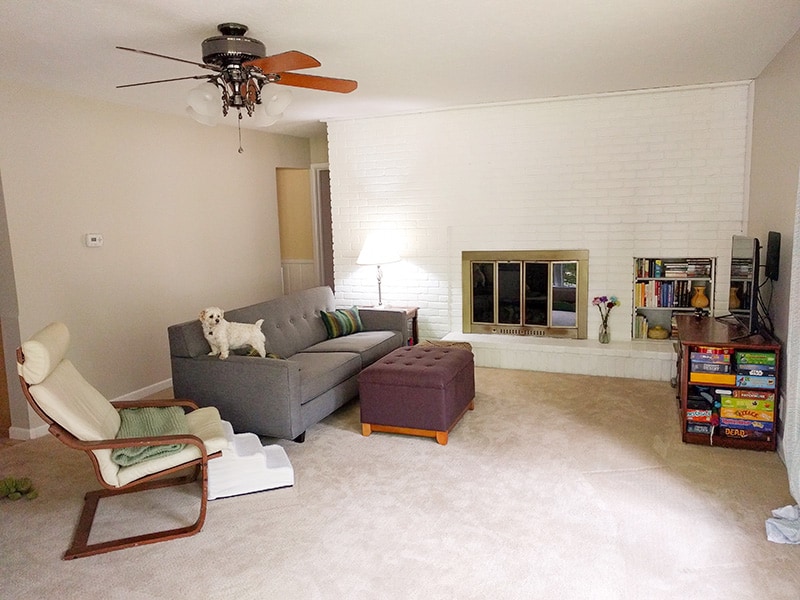 ---
If picking up as you go comes naturally to you, then you probably don't see the need to even mention it. But if it doesn't, you can absolutely develop this habit.
By being more mindful and glancing around to see what can be picked up throughout the day, your house will feel so much better and cleaning up won't be as overwhelming.
You'll love these related posts:
⇒Are you in the habit of picking up as you go?
Ready to Finally Make Progress Decluttering?
Start your 4 Day Clutter Breakthrough!