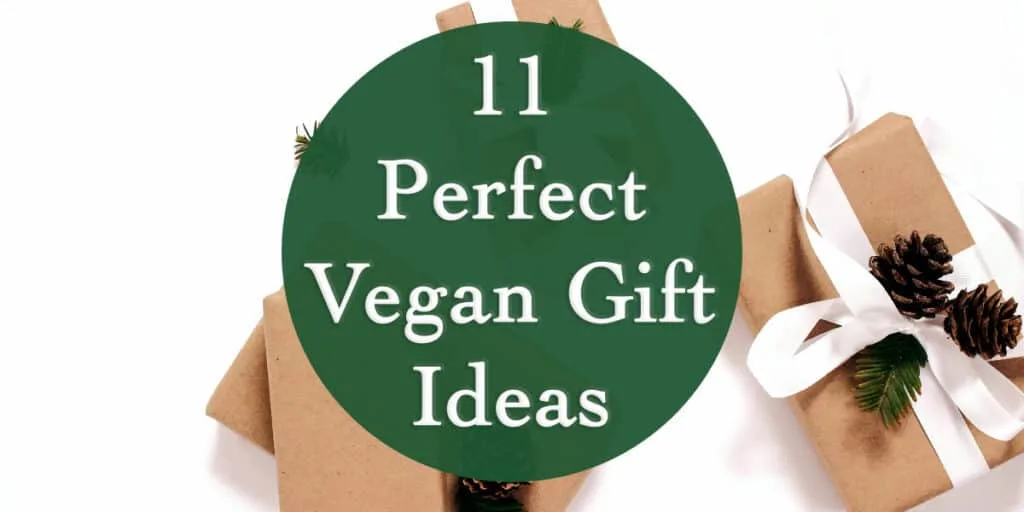 We've been transitioning to a vegan diet this year, plus some of our best friends are vegan. So I thought it would be fun to round up some perfect vegan gift ideas!
I already own a bunch of these items, so I can vouch for how great they are. Many of the others may just end up on my Christmas list this year.
After checking out a massive amount of vegan cookbooks from the library, I found this one. And it's so good that I ended up buying it! Every recipe I've tried so far has been a winner, so if you're going to buy your favorite vegan a cookbook, this is the one to get.
I've been using the Pacifica Hawaiian Ruby Guava perfume for years and it smells amazing! Pretty much all of Pacifica's perfumes smell great. They're vegan and quite affordable.
#3: Herbivore T-Shirt
There are so many options when it comes to fun and sassy vegan shirts. I'm loving this Team Herbivore t-shirt. I think it's going to end up on my Christmas list.
We've started eating tofu regularly, but I don't have a tofu press. You can press tofu without one, so it's kind of a "nice to have" luxury. This bamboo tofu press is quite beautiful and has a drip tray attached.
If your favorite vegan loves to read, The Joyful Vegan is an excellent book about living the vegan life in a compassionate, loving way. I found it insightful and helpful.
Vegan leather is becoming much more common and a vegan leather purse would make a great gift. This purse has a beautiful strap and can be worn as a shoulder or crossbody bag.
If your favorite vegan likes to cook, this indoor herb garden kit would make such a fun gift! It includes everything they need to grow their own herbs. And it's all quite beautiful, too.
I adore these vegan cookies! They have a good amount of protein and fiber in them, so they're almost more like a protein bar than a cookie. I sent a pack of them to my sister-in-law right after she had a baby (she's not vegan) and she loved them so much that she's been buying them ever since. This big variety pack would be a fabulous treat to give!
These vegan soaps would also make a nice gift, or maybe a stocking stuffer. They are made in small batches in Canada and are scented with essential oils. I personally use this soap and love it!
It's not too hard to find vegan leather journals these days. This one is gorgeous! It's the perfect gift for a person who like to write.
Ok, one last idea for if you want to go big: a Vitamix blender. They are not cheap, but they are incredibly powerful.
I've found that a lot of vegan recipes require a high-powered blender, or at least work better with one. We got a reconditioned one and you'd never know that it wasn't brand new. Anyways, a Vitamix blender would make a great vegan gift if you have a large gift budget.
---
Did you get some good vegan gift ideas? For every item on this list, I either already own it or would love to be given it, so I think the vegan in your life would be thrilled with any of these gifts.
Do you have any suggestions for more vegan gift ideas? Leave a comment and let me know!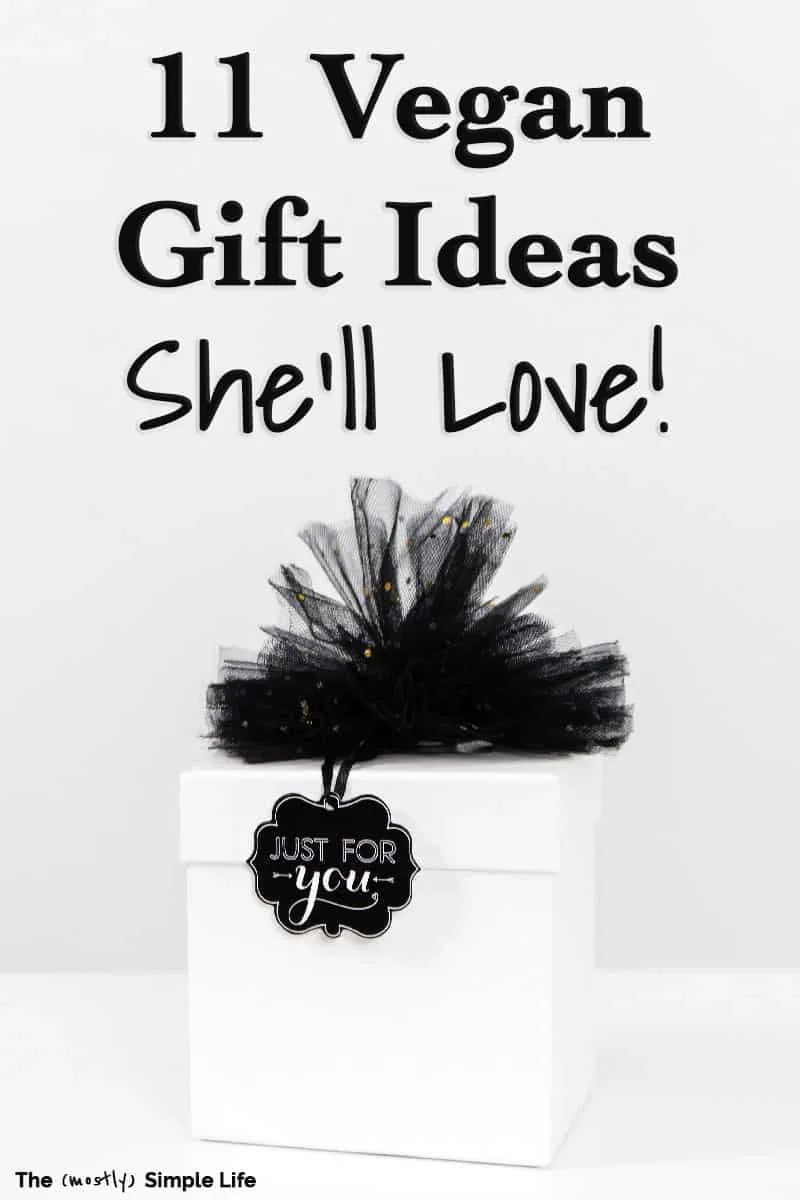 If you find this page helpful, please pin or share it :)