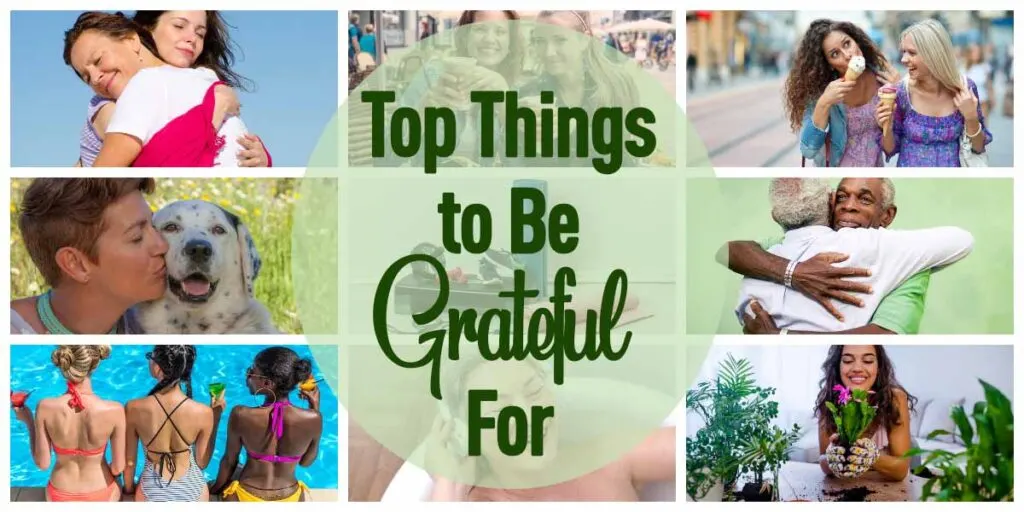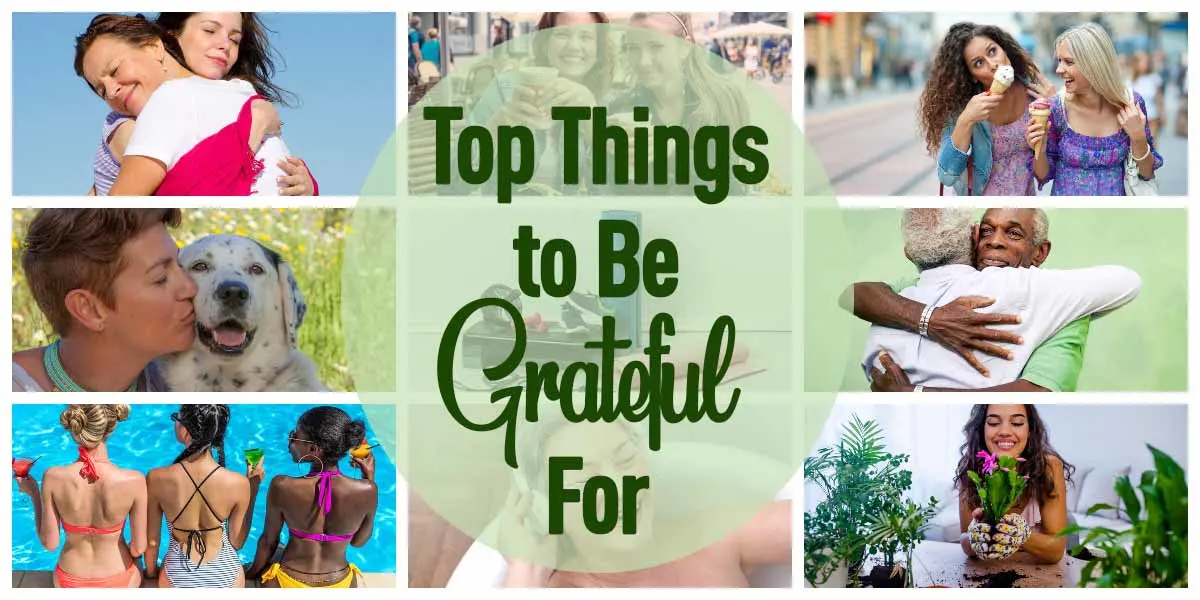 I've tried to make use of the time we have had during the quarantine to start learning new skills. One skill that I have found fascinating to learn about is a skill that you can learn anytime, anywhere, with tremendous potential for self-improvement: I'm talking about gratitude. Simply knowing the things you should be grateful for. It's true. Gratitude is the easiest skill you can learn.
Research Shows Gratitude Makes You Happier
There's a substantial amount of research to link gratitude with well-being, higher self-esteem, and happiness.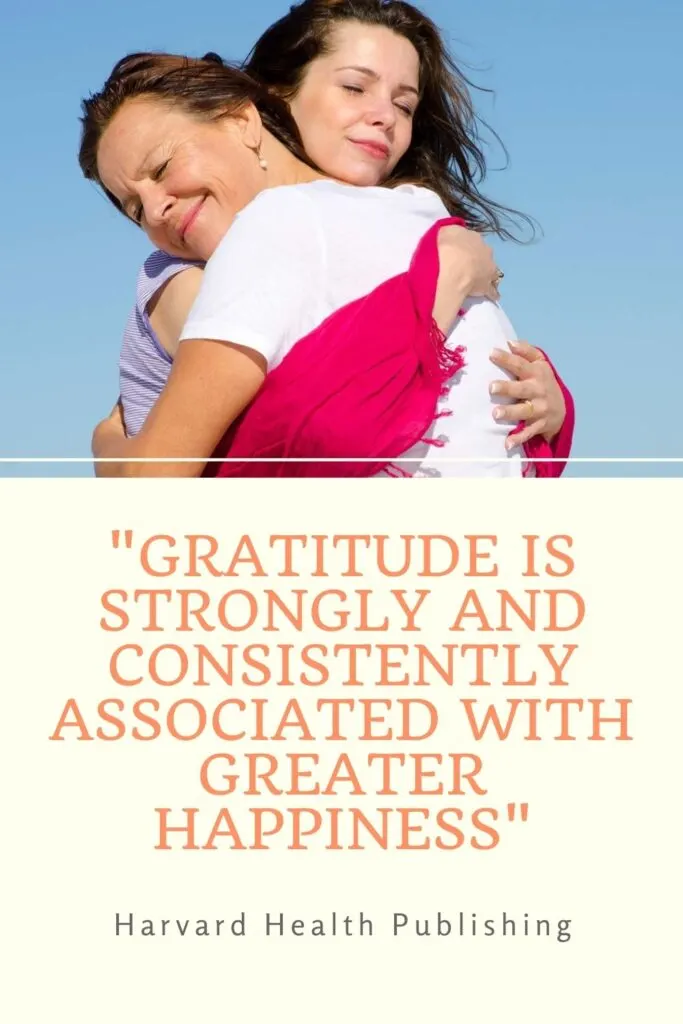 For example, The Harvard Medical School points to research in the domain of positive psychology (Source) and states:
"In positive psychology research, gratitude is strongly and consistently associated with greater happiness. Gratitude helps people feel more positive emotions, relish good experiences, improve their health, deal with adversity, and build strong relationships."

Harvard Health Publishing
In the process, I have also learned that writing down a list of things you are grateful for has been proven to make you feel better about your life. And it's so true!
Top Things To Be Grateful For
Here are the top things I am grateful for today. I hope this list helps you reflect on the things you're grateful for as well.
1. Your Best Friends, Your Family and/or Your Partner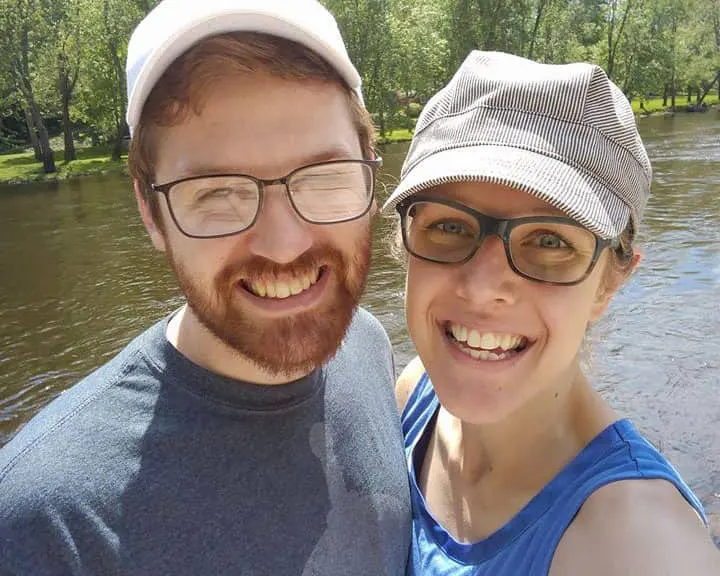 Good relationships are the best predictor for happiness (Source: Stanford). Being surrounded by people who add to your happiness is so important. We often regret not having expressed our gratitude to someone when they leave us. But what about the ones who are present in our lives right now? Be grateful you have people who love you. Be grateful for:
2. Your Health
It was days of ill-health that made me grateful for good health. That's when I realized how important prioritizing health was. Taking a few moments out every day to be grateful for our health and well-being is essential. It not only helps us appreciate it but also helps us work towards maintaining it. You can be grateful for:
You can see: An estimated 1.1 million Americans are legally blind. You might be part of the lucky people who can see without much of a problem.
You can hear: If you can hear, be grateful for your ability to have conversations with your loved ones without troubles: one in eight people are hard of hearing, and struggle to understand social conversations. If you have trouble with your hearing, be grateful for the new hearing aids that exist today (now integrated with smartphones).
You don't feel pain: More than 23 million people experience significant pain (See NIH analysis). Be grateful if you are part of the lucky ones that can walk, move or carry items without pain.
You can get help with mental health: Depression and anxiety affect more than "40 million adults in the United States", according to the Anxiety & Depression Association of America. Mental health is a huge challenge for so many people. Today, you can get help from a professional mental health expert and get access to medication to help fight mental disorders.
You can walk:

Walking is one of the simplest, least intimidating, and most effective ways to stay active and boost your health. Many people can't walk or experience pains with movements. If you don't, feel grateful that you can walk or run.

You are healthy: well, many people have a severe condition. Be very grateful if you are generally healthy. If you are not, be grateful for the world-class medical help you can get iin the US, and the medication or devices that can help manage your condition.
You can taste: There are so many meals to enjoy from all over the world. You can look forward to trying out Japanese, Indian, Chinese, Italian or French food tonight!
3. A Comfortable Home & Access to Clean Water
You have a home: you can feel grateful just for having a comfortable place to live: 1.6 billion people (20% of the world's population) lack adequate housing, according to study conducted by Habitat in 2015.
You have access to clean water: According to the CDC, 1.8 billion people (25% of the world's population) don't have access to adequate sanitation or clean running water.
4. Safety
Safety is one of these things that you should definitely feel grateful for. According to The Telegraph, 1 in 7 persons live in "fragile or conflict-affected countries". For example, the Boko Haram insurgency affected many countries, including Nigeria, Cameroon, and Niger, with 52,000 casualties so far according to Wikipedia's List of Armed Conflicts. In contrast, Americans are lucky live in a very safe country and should feel grateful for that.
5. Your Loving Pet(s)
I have a small dog at home and it makes life so much fun and loving. If you have a pet at home, you are familiar with the unconditional love these creatures provide you. According to Nick Mottet at SeniorTailWaggers, "Research shows that having a dog can lead to lower level of stress for the owner. Older dog owners are also more active with more than 2,000 steps per day extra compared to non dog-owners". Pets are a great source of personal, social, and emotional well-being and happiness, for older people in particular. Click here to view the best dog breeds for seniors.

6. The Big Benefits of Nature For Your Mental Health
Sunshine reduces depression: It is hard to believe that a ball of hot plasma (the sun) is projecting its light and warmth to our planet. Sunshine has a lot of benefits for our bodies, including improving our sleep and reduce depression and is one of the amazing Nature elements that we can be very grateful for.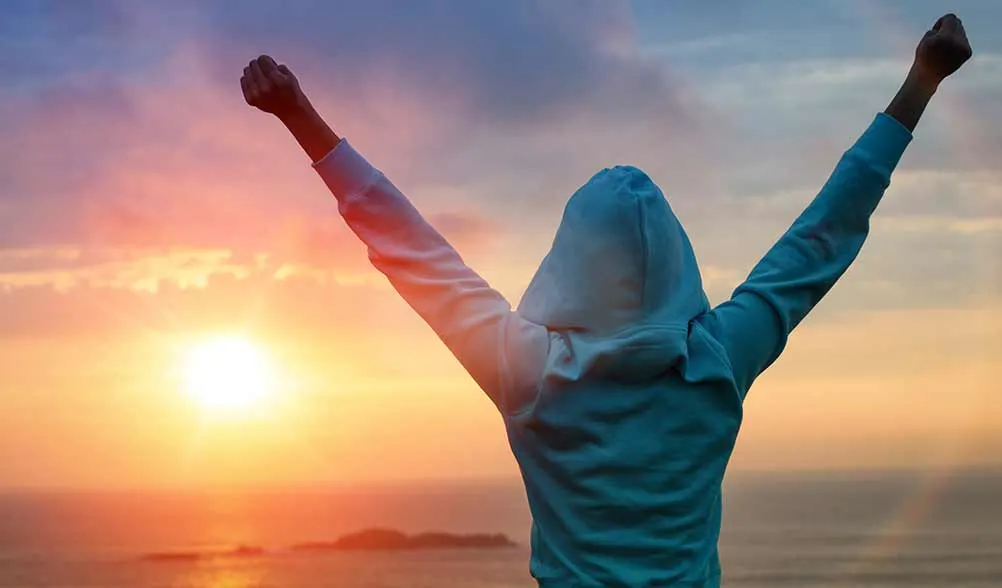 Walking in nature makes you happy: there is a growing body of research that demonstrates the benefits of nature on our hearts and minds. Simply staying in nature helps reduce stress and increase happiness (Source: Yale University). A new study even points that "Spending at least 2 hours a week in nature is associated with good health and wellbeing". Walking in nature has many health benefits, and is one of the simplest, and most effective ways to boost your health (read my post on the Amazing Benefits of Walking).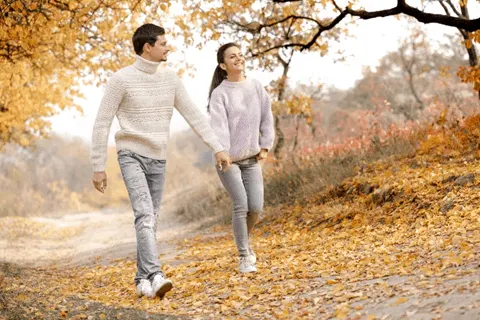 Top Little Things to Be Grateful For… Because They Can Boost Your Happiness
1. Your Morning Coffee/Tea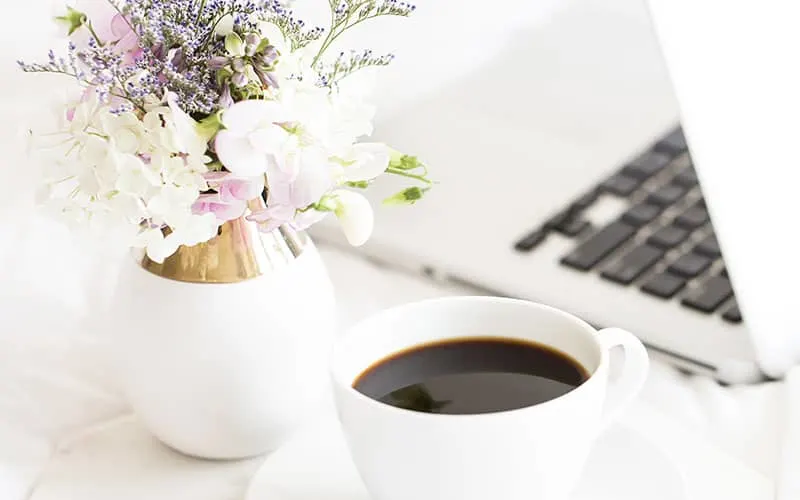 You can feel grateful for the little pleasures in life that can bring you instant happiness and comfort. Being a working woman, I probably can't begin my day without my beverage of choice. Not only does it recharge you for the day, but it's also the time when you can catch up with the world or your schedule.
2. Your Music or Watchlist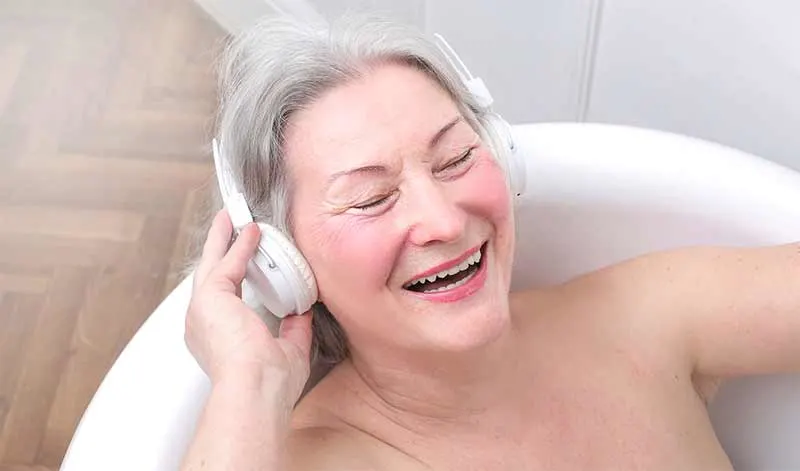 You can feel grateful for being able to boost your mood a little bit, simply by pressing or saying "Play". Studies have shown that music can boost your mood and fend off depression. It's so easy now to start a song or playlist that can instantly boost your mood. You can use apps or devices like Spotify, Alexa, Apple Music or Pandora to discover new music. I personally use Spotify, because it makes it super easy to find new songs that I like. Spotify even auto-creates playlists for you based on what you've listened to or liked.
3. These TV Shows and Movies You Loved SO Much!
What are the TV shows or movies you have enjoyed the most? I enjoy thinking back about my favorite shows and how they've managed to keep me engaged and excited for so long and so many seasons! If you have Netflix, check out these exciting Netflix shows with new seasons coming up soon.
4. Fun Hobbies & Entertainment
Now more than ever with this pandemic, small habits and new hobbies can really make a difference. A study with 1,035 women (Source) showed that leisure activities or hobbies help improve both mental AND physical health. So which new hobby do you want to start? Read my post on the best hobbies for women 🙂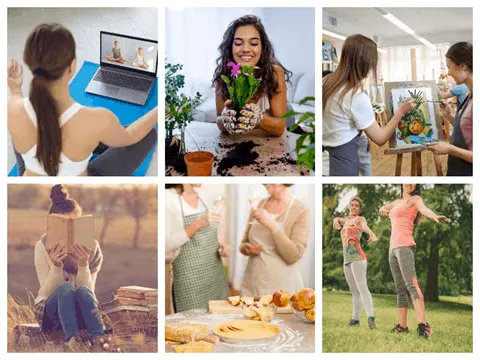 5. Delicious Food. Yum 🙂
We often forget how many people in the world are starving! In this country, we are so lucky to have access to so much great food… even if we abuse it sometimes a little bit 🙂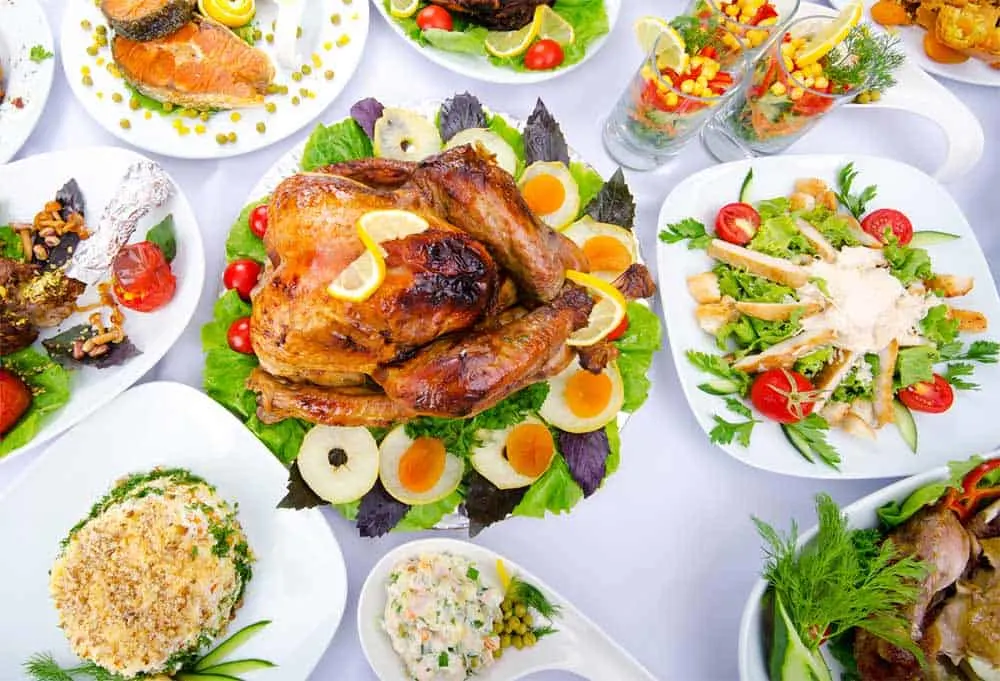 6. Great Books That Keep You Engaged For Hours
There are so many different book options to choose from, fiction – non-fiction, travel books, learning a new skill, read a book and then watch the movie…. Really the options are endless. When I'm in search of a new book, I will often ask a friend, check the NY Times best books page or check out the best-selling books on Amazon. You can also read my list of 7 Must-Read Books That Will Change You.
7. Looking Forward To Special Treats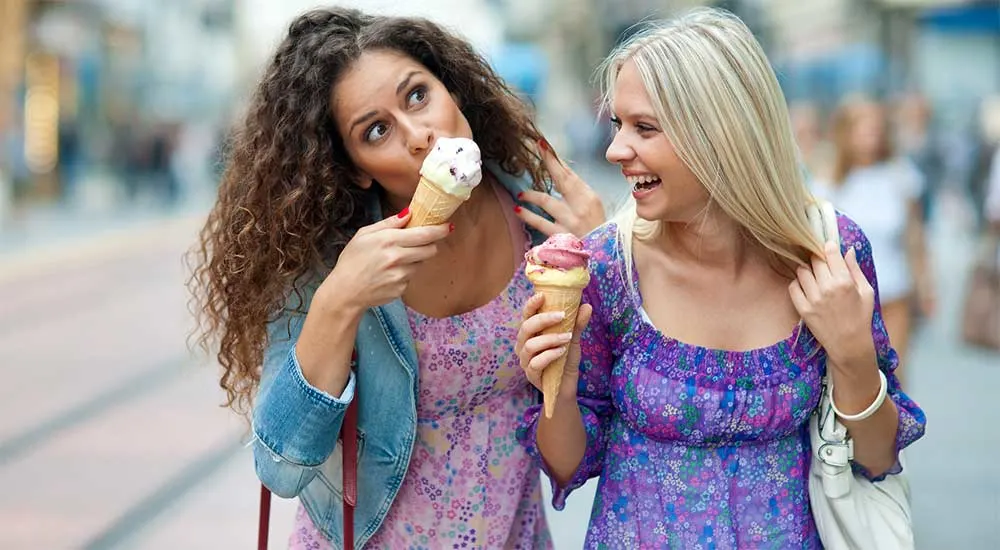 Plan for special treats that you will look forward to: taking a bath with music and bubbles, enjoying a delicious special treat with a friend, or curling up in your favorite spot with a new book.
8. Laughter is Just a Few Clicks Away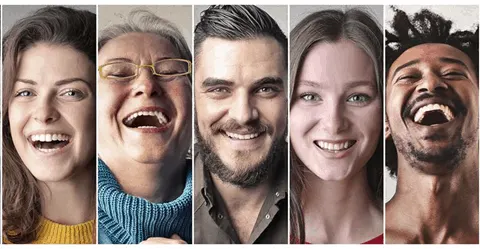 Laughter is the best medicine. The Mayo Clinic states that "When it comes to relieving stress, more giggles and guffaws are just what the doctor ordered".
Laughing doesn't just improve your mood, it also changes your body physically: laughter can relieve stress, increase satisfaction and even improve your immune system (Source: Mayo Clinic). You can be grateful these days that you can just call a friend for a good laugh or find your favorite comedians with a few clicks on YouTube or Netflix.
9. Internet Technologies Help You Keep in Touch
Lockdowns keep us apart but internet technologies such as video calls help us keep in touch.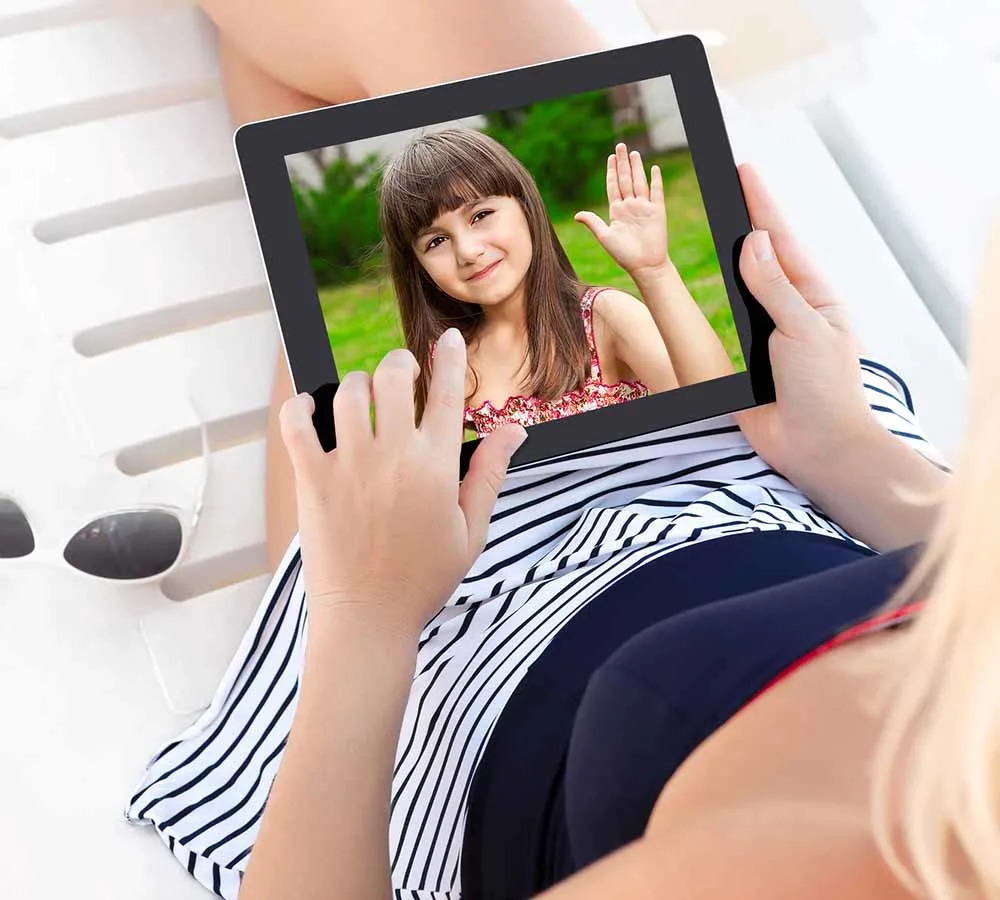 Being Grateful for Our Ability to Improve Our Lives
We should all feel grateful that we can be pro-active and change our lives for the better, in most circumstances. This quote from Bryan Tracy captured it well:
"Develop an attitude of gratitude, and give thanks for everything that happens to you, knowing that every step forward is a step toward achieving something bigger and better than your current situation."

Bryan Tracy
1. Looking Forward to a Future Event Makes you Happier. Be Grateful That You Can Plan Something!
Think about how exciting and happy you are when you are looking forward to something (meeting a friend, watching a game, etc). Research published in the Journal of Experimental Psychology has shown that the anticipation and excitement of looking forward to something helps us live happier (Source).
The author stated "Think how happy you feel when you're looking forward to something, whether it's a holiday, a film or even the gripping last chapter of a book. Research has shown that anticipating something can be a powerful, positive emotion that can help us live happier lives."
2. Planning Fun Days Off and Week-Ends.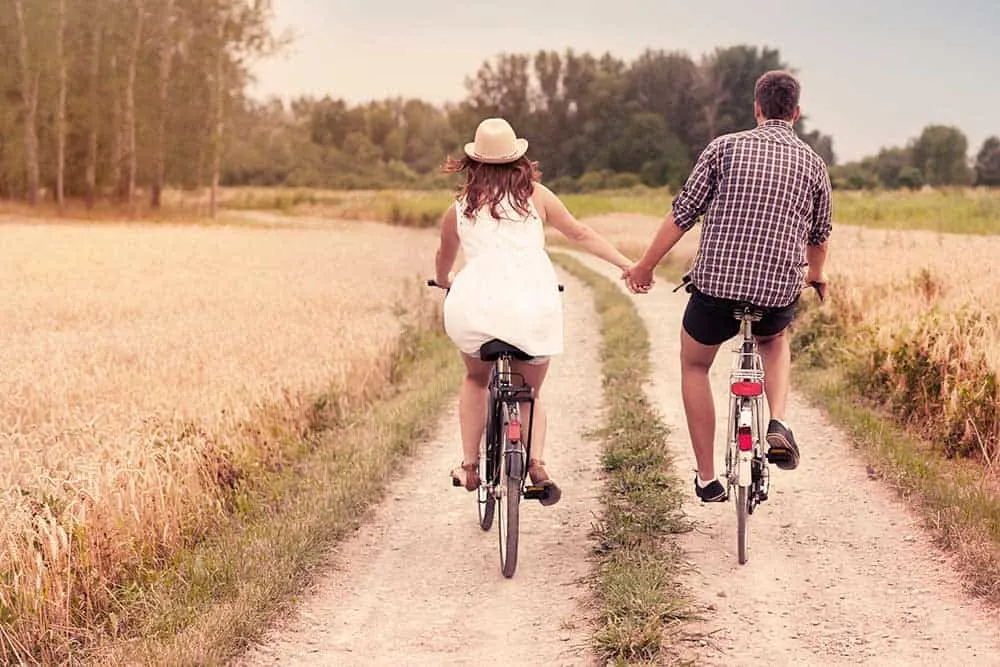 You can be grateful that you can plan amazing things on your days off, such as: 1) getting outside: being active is fantastic for your health and happiness (See our article), 2) recharge: each of us has specific ways to take "me-time" annd recharge. Think about how you can make that special and fun for you, 3) Eat well: what's the yummy food or drinks you can have today??, or 4) Plan for a special treat: Make your day off feel exciting by taking a bath, enjoying a delicious special treat, or curling up with a new book.
3. Having Money
Many of us are struggling to live paycheck to paycheck, but still manage to save money, or pay for those little pleasures in life that are so important! If you don't have a lot of money, you can be grateful for the opportunities we have in this country to work hard and earn more money.
4. Learning from Mistakes
That's right. I am grateful for the mistakes I've made. That's how I have learned and grown. Mistakes are an inevitable part of life. I don't think I'd be where I am today without making my fair share of mistakes. Do you think you'd have found the love of your life without dating douchebag Charlie in freshman year? Probably not. You do not have to spend your life regretting the mistakes you made when you can learn from them and move on.
5. Learn Without Limits… For Free
Over the past decade, new options have popped up to learn pretty much anything you want… for free. coursera.org offers more than 5,000 online courses from some of the top universities in the world. In their recent student survey, they reported that "87% of people learning for professional development report career benefits like getting a promotion, a raise, or starting a new career".
6. You Can Get a Promotion, a Raise or Start A New Career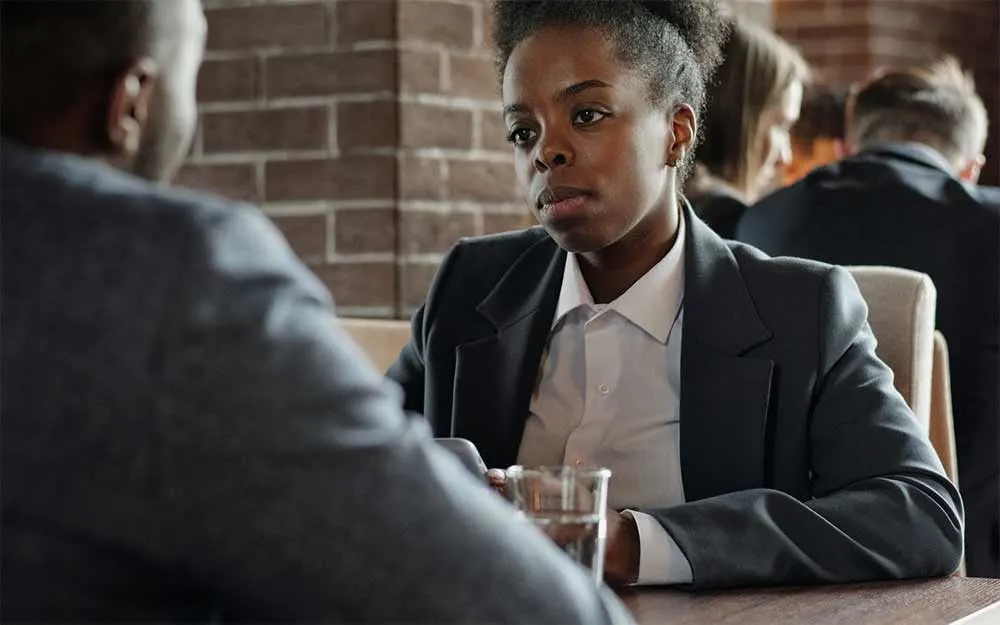 A few of the women I've known that have been able to increase their incomes were very proactive in several ways: they were gently (but firmly) asking for a raise, very pro-active in discussing career progression with their friends and managers, and did not hesitate to get an extra degree or certificate when it was helpful or required. You can be grateful for having the opportunity to learn, get better and progress in your career. To get some inspiration on new career paths, you can read our article on What Should I Do For a Living?.
Things We Take For Granted… That We Should be Thankful for
1. The Comfort Of Air Conditioning & Heating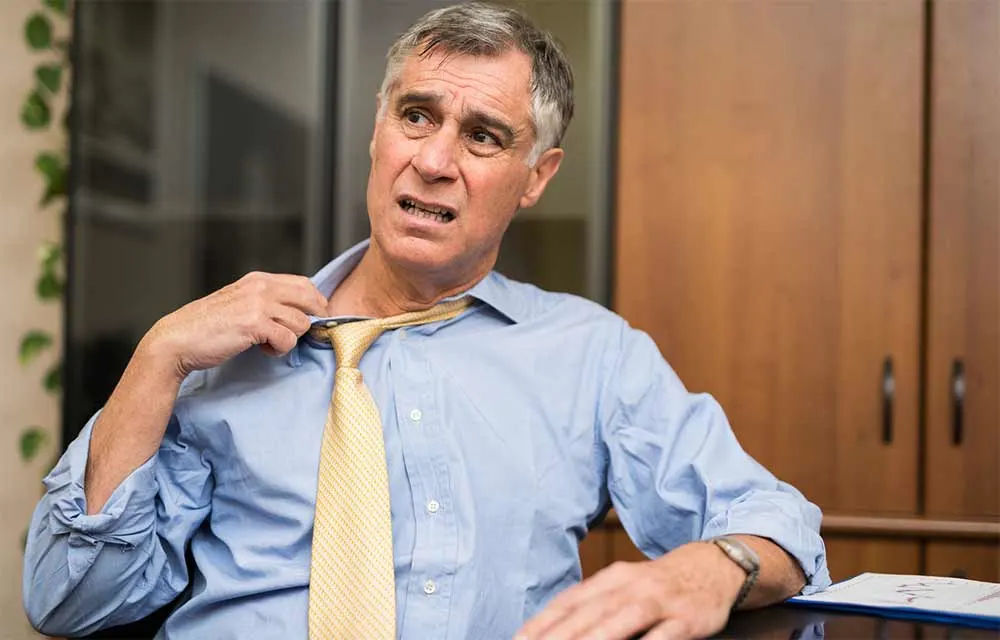 Do you remember the last time you were TOO HOT or perhaps too cold? It was super uncomfortable, wasn't it?? Be grateful for the super-comfortable heating and air conditioning sysems that can power our homes.
2. Life as we know it
I don't think people acknowledge how beautiful and rewarding life can be. Probably because none of us have experienced the other side, that is, death. We are constantly complaining about the small and big things in life.
Didn't get that promotion? Got your period on the wrong date? The dress on sale didn't fit? All of these worries are fleeting, and you know it. As long as you're alive, there will be ebbs and flows. Ride the waves with gratitude, and you'll find dealing with downfalls much easier.
3. Breathing fresh air
People living in highly polluted cities in China or India sometimes had to wear masks outside because of the pollution – and this was before COVID! The World Health Organization (WHO) estimates that 7 million people a year die because of air pollution wordlwide, with 9 of 10 people breathing air that does not meet the WHO's guidelines for air pollutants. We can be grateful that America doesn't account for a single of the top 50 most polluted cities in the world.
4. Freedom of Religion
For the most part, in the United States, we are free to exercise the religion that is dear to our hearts. This is a very important freedom, but not a freedom that applies to all religions worldwide. Wikipedia maintains a list of current and historical religious persecutions that is worth reading.
Things to be Grateful For in Relationships
1. Friends Who Will Happily Meet you to Catch Up
It's more than you would think. If you start making a list, you will probably realize that a lot of people care about you and want to be friends with you. Be pro-active to keep in touch! Share a funny video about a comedy you have seen together years ago (This will remind everyone of the good laughs you've had together), or send a personal note about recent meaningful news in your life to start a conversation. Or simply send a message to find out how they are doing!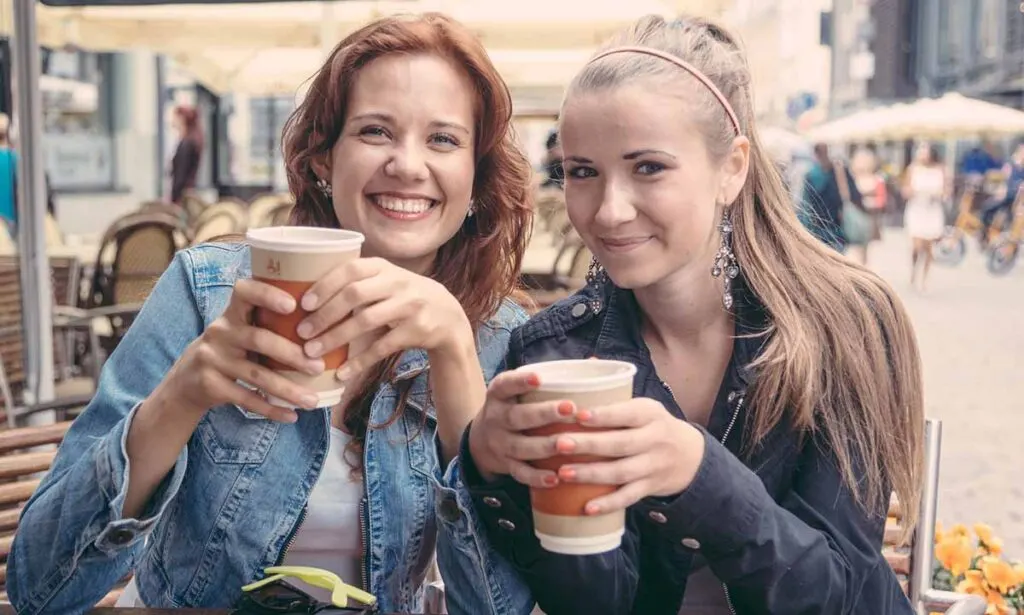 2. Having a Close Friend to Text / Call Anytime
Try texting one of these messages to your best friend(s) to express your gratitude. Wouldn't you want to receive these texts yourself now?
Thank you for doing X —you are awesome! / you rock!
It's great to be able to chat about X with you.
How did I get so lucky to have a friend like you?
Your friendship is one of the greatest gifts I ever received.
Thank you for your help – it means a lot / it makes a big difference.
Thanks for your texts – they always make me smile.
3. Having a Friend Who Has Your Back.
If you ever get in trouble, having someone who will go to great lengths to help you is invaluable. You should feel very grateful if you are lucky enough to have a friend that will have your back when things get tough.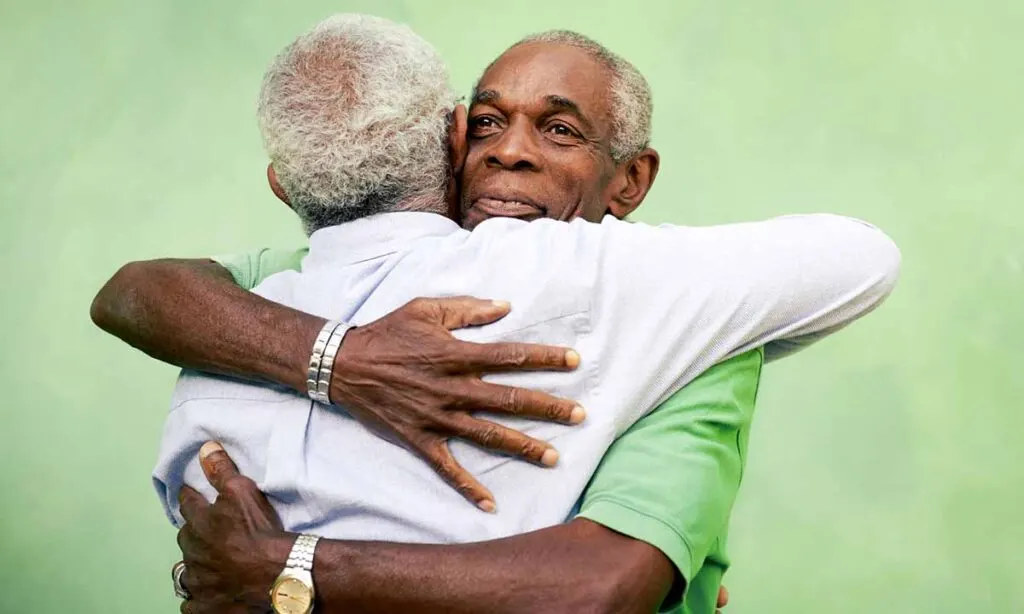 4. Love!
Loving and being loved is essential for a person to stay happy. "Love provides basic motivation for people. Most of the time, it seems like no one cares about you or thinks about you, but when someone loves you that changes," says Sonja Lyubomirsky, a professor of psychology at the University of California.
Here are the best things to do for the person you love:
1) Send them a cute text message now.
2) Call them, even if you do not need anything.
3) Ask for their advice; everyone loves to feel smart and useful.
4) Plan a surprise date that you think your partner will love.
5) Say thank you. Show your gratitude.
5. A Friend or Partner That Makes Your Feel Appreciated
With a partner that makes you feel valued and appreciated, love will empower you to feel as if you can do anything. You will suddenly have the courage to do things you didn't think you were able to do. As a good partner, it is also one of your key responsibilities to ensure that your partner also feels appreciated.
6. Intimate Relationships
If you are lucky enough to have a close partner that you share intimate relationships with, you can look forward to trying new things. Intimate relationships not only feel good. They can also be good for you. Surprising health benefits of sexual relationships include an improved immune system, improved physical activity and lower risks of heart attacks (Source: WebMD). Check out 21 New Things Couples Need to Try in Bed in 2021.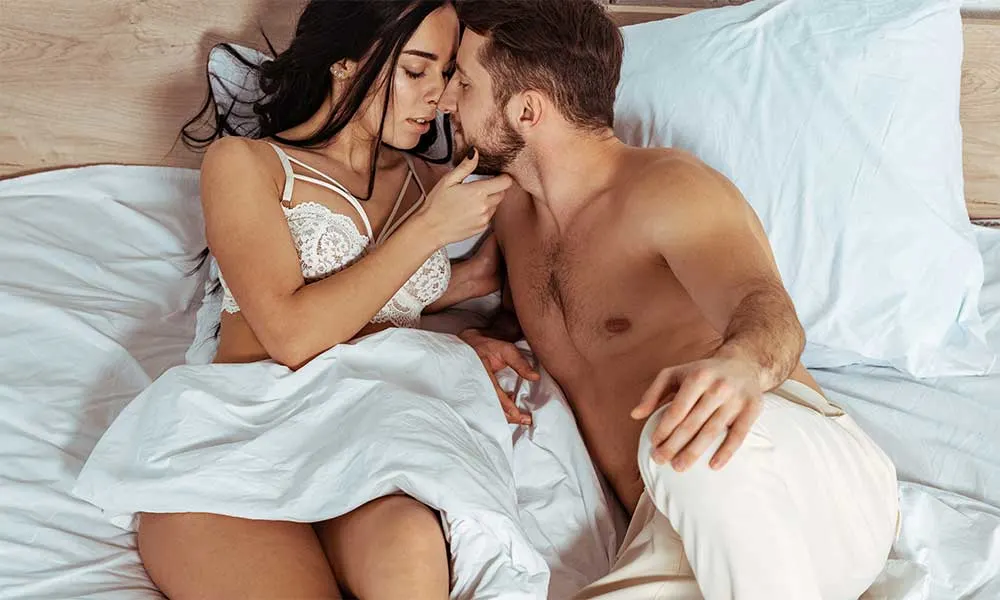 The Surprising Benefits of Writing Down The "Things You Are Grateful For"
oh the wonderful benefits of writing things down! Most people hate doing it, but … it works. It turns out that writing down a list of things you are grateful for makes you feel better about your live: a research project by the University of California showed that people who keep gratitude journals and wrote down a list of things they were grateful for, reports feeling better about their lives and more optimistic about the future. These people were also more likely to have made progress towards important personal goals (Source):
"In an experimental comparison, those who kept gratitude journals on a weekly basis exercised more regularly, (…) felt better about their lives as a whole, and were more optimistic about the upcoming week"
Robert Emmons, Ph.D., Director, University of California
So I simply keep a little notepad where I write down anything from blog ideas, mental care ideas, personal goals as well as things that I'm grateful for. I know it can feel awkward to write things down but you should probably give it a try!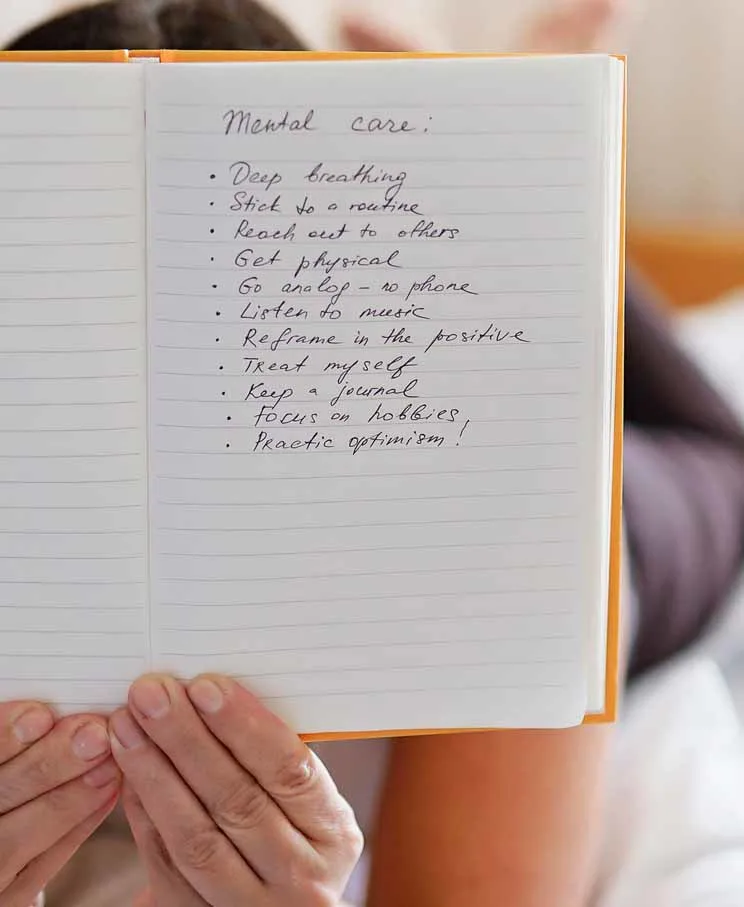 Gratitude is an Important Skill to Learn
You might think that gratitude is inherent or obvious then why should one have to learn it? On the contrary, psychologists have found that the human mind naturally overemphasizes the negative. Gratitude takes practice, effort, and habit formation. But the good thing is you can get started anytime. Being grateful for big and small things, finding the silver lining in difficult situations can help you tide over stressful times with a smile.
"Gratitude is one of the sweet shortcuts to finding peace of mind and happiness inside. No matter what is going on outside of us, there is always something we could be grateful for."

– Barry Neil Kaufman
If You Liked this Blog Post, You Will Also Love: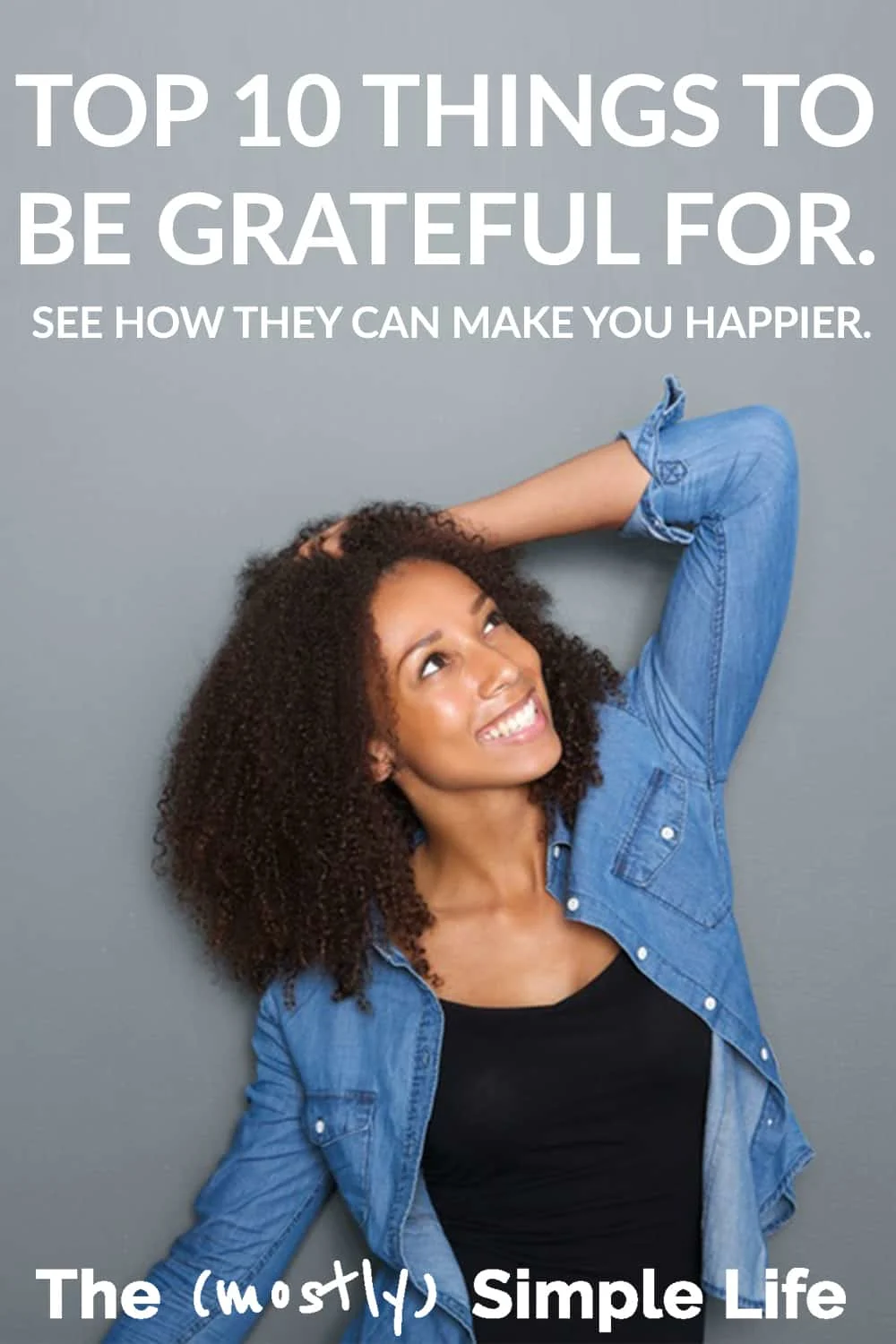 If you find this page helpful, please pin or share it :)