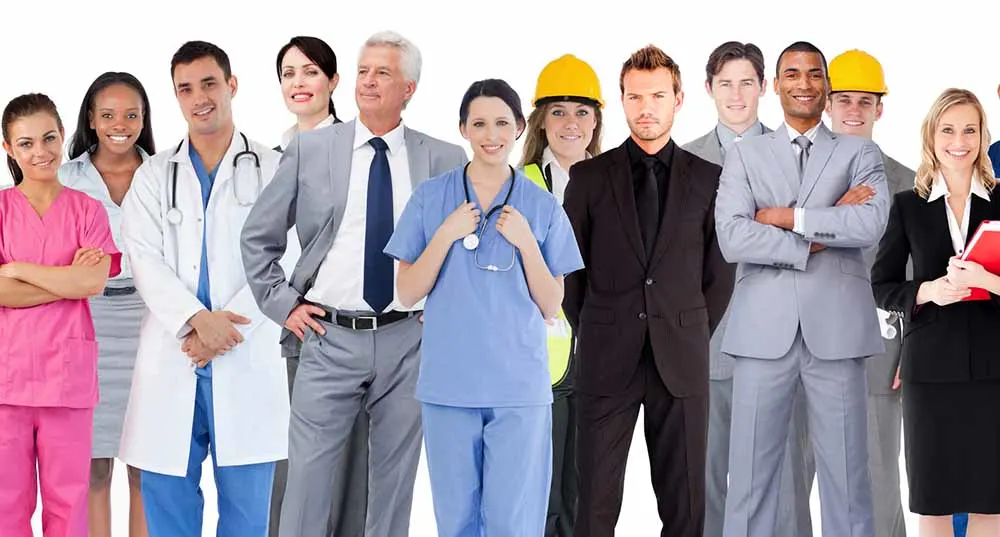 The question we all face at one point or another in our lives: "What should I do for a living?".
In this article, we will start by looking at the most popular jobs. You will then see a list of the top high-paying jobs and on-demand jobs. Finally, we will also review a shortlist of cool jobs you should consider. Finally, make sure that you also read our career-inspiring 7 tips to figure out what you can do for a living, when you don't know where to start.
30 Most Popular Jobs (& What You Need To Get Them)
If you want inspiration to figure out what you should do for a living, it's a good idea to look at the most popular jobs. We have listed below the 30 jobs that are searched the most on Indeed, a popular job search engine.
For each job, we've added the average starting salary for employees with about 1 or 2 years of experience, as well as a list of degrees or certificates that you need to get started.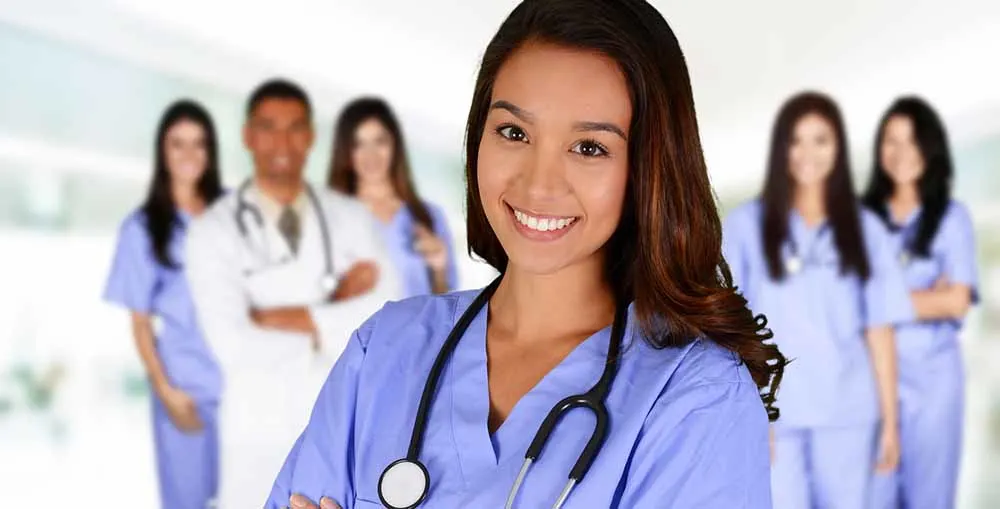 Note that the average starting salary is a nationwide average and will vary by city and employer. Additionally, employees may earn significantly more after several years working in the same position at a high-performing level.
Registered Nurse $71,026: Students can graduate from a nursing program (usually 2 to 4 years). Some employers and states only hire nurses with a bachelor's degree.
Police Officer $44,952: You need to complete training through a government-approved police academy program and pass your state's police licensing board exam.
Software Engineer $94,913: Most of the time, software engineers have a bachelor's degree in software engineering or information technology, or better.
Administrative Assistant $42,452: Most administrative assistants have a high school diploma or a General Education Development (GED) certificate as well as specific skills certifications (Office software, proofreading, etc).
Truck Driver $63,339: Commercial Learner's Permit (CLP), followed by Commercial Driving License (CDL).
Teacher $21,773: Bachelor's degree program, teacher certification exam and in-classroom assistant experience.
Real Estate Agent $83,730: Take a real estate pre licensing course and pass the licensing exam
Nursing Assistant $34,585: Complete state-approved training, generally cost effective and quick to complete (<1 semester)
Delivery Driver $62,021: Commercial Driver's License (CDL)
Firefighter $51,267: Competitive application. You need to get a state entry-level firefighter certifications, degree in fire science or EMT certification.
Customer Service Representative $45,827: Depends on the industry.
Dental Assistant $54,441: Programs that have been accredited by the Commission on Dental Accreditation (CODA), in your state. The certificate programs often take one to two years to complete
Babysitter/Nanny $40,258: Start with a basic babysitting course and first aid training.
Project Manager $66,698: Project manager or business administration degree. PMP® certification is one of the most recognized certificates.
Medical Assistant $35,130: Most medical assistant certification programs from a school or community college take about 1 year.
Security Officer $45,093: Most employers will train security officers on the job, but some require Class D (at least 40 hours of training) or class G Security License.
Front Desk Agent $33,647: No formal education requirements, besides high-school diploma for some positions.
Substitute Teacher $30,738: Bachelor's degree and a teacher training certification through an accredited school.
Server $35,461: No formal education requirements.
Warehouse Worker $29,905: No formal education requirements.
Electrician $52,252: Depending on the state, you may first need to become an electrian trainee (Washington State requires 4 years full time) & more.
Social Worker $53,921: Bachelor's Degree in Social Work or Related Field, Master's Degree in Social Work (MSW), fieldwork hours and State Social Work Licensure.
Data Analyst $64,070: Degree or skills certifications in statistics, programming (SQL, Python, etc), and data visualization and management.
Accountant $51,869: Bachelor's degree with courses in auditing and accounting. Optionnally, a certified public accountant (CPA) certification will help boost your career.
HVAC Technician $44,199: Many states require an HVAC certificate, which take less than 1 year to complete, and apprenticeship.
Loan Officer $56,304: 20 hours of pre-licensure education courses and pass a loan officer exam.
X-ray Technician $52,182: An associate Degree in a Radiologic Technology program takes about two years.
Paralegal $46,178: An associate degree in paralegal studies (about 2 years) or a bachelor's or master's degree in legal studies.
Retail Sales Associate $39,381: A high school diploma, some work experience. Certifications are available but optional.
7 Popular Jobs that Pay Over $70,000/Year
If you are trying to figure out what to do for a living, you should also consider higher-paying careers and figure out if you think they are interesting to you, and if you can get the required qualifications and degrees to be successfully hired. We have also included the links to the position on Indeed.com, a popular job search engine, if you want to learn more.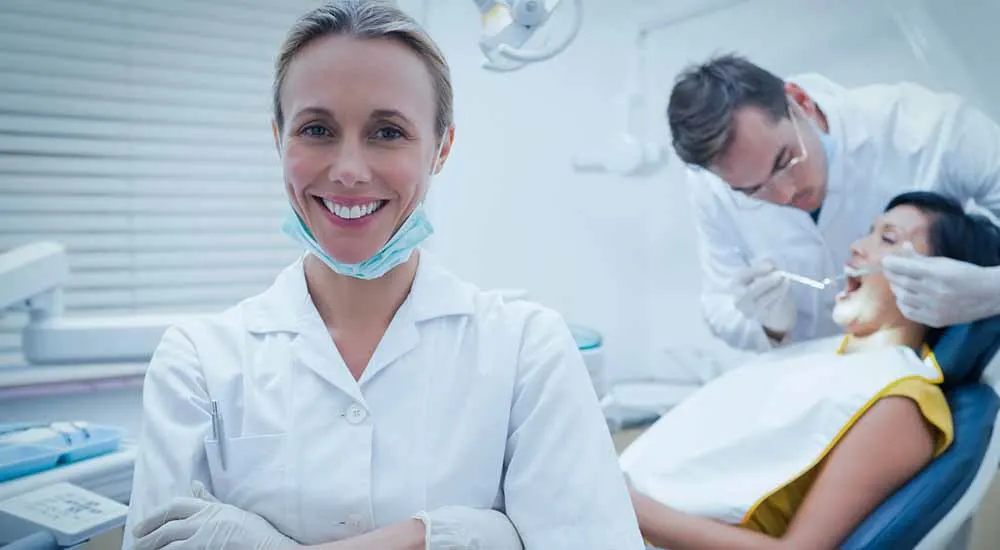 Dental Hygienist: $72,433 per year

Dental hygienists work with the dentist to provide preventative oral care, cleaning patients' teeth and examining them for signs of damage and disease.
Geographers collect, analyze and interpret data gathered on the land, people and political landscape of a particular area to assess sustainability, highlight significant geographical changes and ultimately make recommendations for policymakers on various topics. Geographers complete extensive research before making their findings known, and in many cases, collaborate with other experts to provide balanced perspectives on their findings.
Radiation therapist: $74,683 per year
Radiation therapists are responsible for operating machines used to treat cancer patients. The devices they work with emit radiation either externally or internally. Radiation therapists inform and educate patients about their treatment and maintain and calibrate the machine, as well as provide protective gear to patients.
Distribution manager: $71,244 per year
A distribution manager leads a distribution team or warehouse by assessing and streamlining workflow, monitoring inventory, assigning team member shifts, coordinating deliveries, training new hires and handling reports, inventory and other vital measures.
Environmental scientist: $71,398 per year
An environmental scientist can work in many different industries and workplaces, but they're typically responsible for selecting research methods, collecting and analyzing environmental samples, drawing conclusions about impacts and potential outcomes of environmental changes and communicating data and recommendations to stakeholders.
Agriculture specialist: $72,373 per year
Agricultural specialists inspect shipments of goods and materials entering the United States to ensure that regulations related to growing, harvesting, packing and processing agricultural goods are strictly followed.
Audiologists are health care professionals who specialize in the diagnostic and therapeutic services that focus on hearing impairment and hearing loss. To determine a diagnosis, audiologists may use specific procedures ranging from pure-tone testing for hearing loss to more complex electrocochleography, magnetic resonance audiometry (MRA), evoked response audiometry, auditory brainstem responses, caloric sine wave tests, gait analysis and tuning forks.
Trade Jobs that Pay A lot More than Minimum Wage
This popular post on Reddit went viral with over 25,000 "upvotes". It shows an image listing on-demand trade jobs that pay significantly more than minimum wage (please note that salaries will vary significantly between locations and employers).
5 Jobs that Are On-Demand
On-demand jobs mean that it's easier to find a job, because there is a high and growing demand for these positions.
It's much easier to surf the wave than go against it. If you are planning a new career path, you might want to take into consideration jobs that will be in high demand for years to come.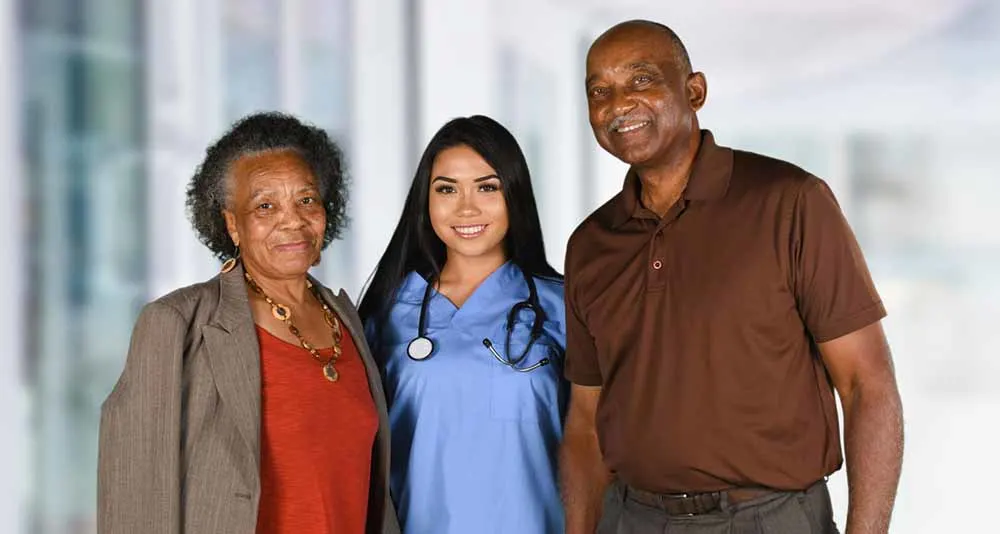 Home health aide: $39,792 per year
The baby boomers are getting older and will need help. A home health aide works in clients' homes to assist them with the activities of daily life. Most home health aides work with geriatric patients or patients who are unable to care for themselves.
Construction worker: $39,705 per year
Construction workers operate and maintain equipment to build different structures, including buildings, homes, bridges and others. These workers complete tasks such as framing or insulating internal walls, pouring concrete or plastering walls with whitewash or stucco. They also install wiring and plumbing fixtures through holes in the walls. They also install equipment such as heating and air conditioning systems, elevators, plumbing systems, carpets and decks.
Physical therapy aide: $34,944 per year
Physical therapy (PT) aides are crucial members of a physical therapy team. These hospital workers are responsible for setting up equipment and maintaining a clean, organized area for patient treatments and exercises. Rehabilitation services are necessary for patients who have suffered an injury, stroke or another health challenge that affects their mobility. A PT aide in a hospital setting not only helps the patient heal, but they also make it possible for employees to focus more on efficient treatment plans to ensure early recovery of the patient.
Medical technologist: $56,368 per year
Medical technologists (MTs) are responsible for maintaining and operating medical equipment used to analyze complex scientific testing on blood and other bodily fluids. MTs examine blood samples under a microscope, perform cellular tests on specimens, and provide information about sick patients.
Financial advisor: $66,083 per year
A financial advisor is a paid professional who gives advice regarding investment planning, retirement planning and insurance planning. Being a financial advisor is one of the most lucrative jobs in the country, making it one of the most desirable jobs.
Top of the Line Jobs That Pay Over $130k
Should we dream a little bit for a minute?
Looking for jobs that pay extremely well, think about careers in the medical field or other specialized industries like the petroleum industry. Currently, the top paying jobs in USA are:
Anesthesiologists $261,730 / Surgeons $252,040:
Anesthesiologists are physicians who administer anesthetics and analgesics to patients before, during, or after surgery. Surgeons have one of the highest- paying jobs and benefit society immensely. Categories of surgeons are internists, gynecologic surgeons, cardiac surgeons, pediatric surgeons, plastic surgeons, urologists, otolaryngologists, orthopedic surgeons and neurosurgeons.
Obstetricians-Gynecologists: $233,610
From performing routine gynecological exams to delivering babies, obstetricians-gynecologists specialize in the health and reproduction of women.
Orthodontists: $230,830
Orthodontists specialize in the enhancement of straight teeth, but they also take X-rays, apply braces and retainers, build mouth guards, and help create oral appliances used in speech therapy.
Psychiatrists: $220,430
While all psychiatrists treat mental health issues, it's a field with a vast range of specialties. Some work on child and adolescent psychiatry, for example, while others specialize in forensic (legal) psychiatry, addiction psychiatry, or consultation psychiatry, which occurs in a medical setting.
Chief Executives: $193,850
As the highest-ranking employee of a company, CEOs are responsible for making critical decisions about management team leadership and improvement, steering the organization toward new markets or product areas, and interface with the board of directors.
Dentists (General): $155,600
Dentists are usually listed among the top five medical jobs in terms of job satisfaction, stress levels and flexibility. A recent comprehensive analysis of the U.S. jobs market, by salary and benefits, recently found dentists outranked more than 180 occupations to claim the number one spot on their list of "The 200 Best Jobs in America." A dentist's annual salary exceeds $150,000 on average.
Airline Pilots, Copilots, and Flight Engineers: $147,220
Airline pilots (sometimes called commercial pilots) and copilots share the responsibility for flight safety; flight engineers help with navigation and engine malfunction. If you are patient, creative, and detail-oriented, a job as an aviation engineer might appeal to you.
Petroleum Engineers: $137,720
Becoming a petroleum engineer involves many years of training and education. As a petroleum engineer you may work on oil rigs, seismic land exploration, and digital well logging while overseeing the production of oil and natural gas wells.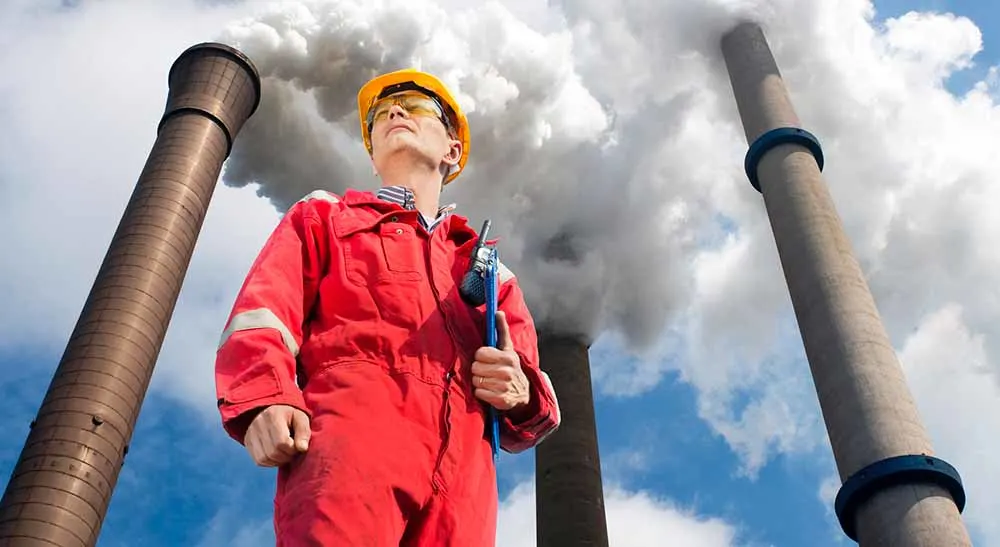 Judges, Magistrate Judges, and Magistrates: $136,910
Working as a judge is both an honor and a responsibility, but it is also an exciting profession. Judges preside over trials and hearings to ensure that laws and statutes are interpreted fairly. They can have a range of different titles depending on which court they work in, with municipal court judges, county court judges, and justices of the peace among the most common types.
12 Cool Jobs you Should Also Consider
Whether it pays well or not, a job that you find cool or exciting can make work (and life in general) more enjoyable. Here are some of the most interesting jobs in several industries: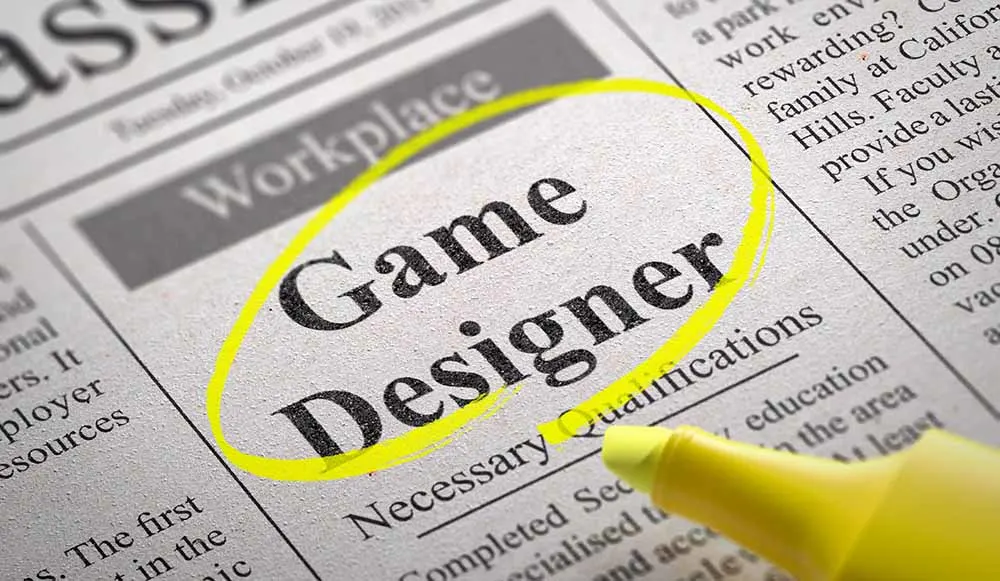 Video game designer – Let's face it: you love playing video games. But in all your years of gaming, have you ever thought about turning your hobby into a career, and becoming a videogame designer? Video game design is an exciting job that combines your love of designing and playing video games with some serious cash.
Video producer – Over the years, we have seen lots of people creating their own videos on YouTube, such as how-to guides and tutorials. If that applies to you in any way, you may be able to leverage your skills as a content creator into making some cash.
Tour guide – Tour guides are people who are responsible for guiding tourists around the most interesting places. They give people information about the attractions they visit and they make sure that their guests feel comfortable and enjoy their stay. It is important for them to have good communication and organisational skills so that they can lead large groups efficiently. If this description fits you perfectly, why not give this career a try?
Sports marketer – As a sports marketer, one of your duties is to promote the team, the league, or even individual athletes. Using your basic communication skills and storytelling abilities, a sports marketer promotes the brand in a positive way by sharing information that is relevant to current and potential fans. This may require not only communicative writing skills, but also a strong understanding of media relations and how to influence others. Do you see yourself doing this kind of job? Go for it!
Sommelier – The role of sommelier was created by Georges Auguste Escoffier as an outgrowth of the traditional role of the maître d'hôtel in fine dining restaurants, who originally managed the "wine list", among other things. Today, a sommelier recommends wine options based on customers' tastes and food preferences.They also create the wine list and manage the wine stock in restaurants.
Marketing Assistant – As a marketing assistant, you'll be tasked with helping companies understand customer's needs and motivations. Working to collect data and determine the ideal selling price for a product, you'll also assist with developing strategies that will help increase sales for various goods and services.
Social media consultant – Are you active on social media and would like to earn a living from it? As a social media consultant, you can assist businesses in creating, optimizing, and maintaining their social media presence on platforms such as Facebook, Twitter, and Instagram. Social media consultants help businesses learn how to use these platforms to get an edge in their marketing efforts.
Interior Designer – Interior designers are professionals who coordinate all aspects of the design and building process. They are skilled in presentation, creative problem solving, project management, interior architecture and space planning. An eye for color coordination and creating aesthetics that will enhance the client's surroundings are essential. You must also have an understanding of how to use light and space to create a comfortable and functional living environment.
Software developer – A career in software development is creative, challenging, and lucrative. Software developers, also known as software engineers, use their knowledge of computer programming languages and computer science principles to develop applications for a wide range of computer systems.
Graphic Designers – A graphic designer is a visual artist who uses art and design to communicate. Their work includes layout and typography, illustrations, interactive media design, or advertising. A graphic designer works with a team of designers, art directors, photographers, illustrators, videographers, visualizers, copywriters etc. They might also be involved in the production process of filmmaking or video game development (game designer).
Event Planner – There are many different types of career opportunities for event planners. Event planners manage the details of everything from small business events and special parties to elaborate trade shows and corporate conventions. Are you a great communicator and a people person? This career might be your true calling.
Chocolatier – Chocolatiers learn how to choose ingredients, mix them to make confections, and prepare special flavored foods using chocolate. They are responsible for covering a certain area, such as baking or food preparation, or even teaching others about the art of creating chocolate treats.
Whatever you choose to do, the best way to improve yourself and boost your career is by constantly challenging yourself, learning new skills and expanding your horizons.
And Finally… 10 Easy Tips to Figure Out What You Should do for a Living
When deciding what to do for a living, the first and most important thing to do is to look at what you enjoy, what you are passionate about and what you are good at. Since you probably don't know about the job you will love yet, it will take some skill-gathering, experimentation in the realm of work and exploration into different occupations to narrow it down.
While not everyone has the same recipe for the dream job, there are clear steps that will help you answer the question, "What should I do for a living?" Here are some useful tips:
Learn & Discover
Listen to podcasts: Podcasts bring unlimited access to a fascinating database on all leading topics in books, the arts, health, sports, education, politics, business and more. You can enjoy entertaining and informative content from the comfort of your favorite place. Great for while you're commuting or exercising!
Watch TED Talks: Many people found their true calling while listening/watching their favourite Ted Talks. With more than 2,300 presentations by 600 experts and innovators, TED Talks are a great way to learn something new in just 10 minutes. Each talk is like an appointment with the world's brightest minds — from billionaires to scientists, authors to entrepreneurs, and artists to humanitarians — who inspire us in ways big and small.
Watch webinars: Webinars are great for staying on top of the latest in any area. There are many informative and fun Webinars to enjoy, and many of them could serve as an inspiration for your future career path.
2. Ask yourself important questions
A great question to ask yourself would be "What would I do all day long if I didn't have to care about the money?" The idea is to find what you are most passionate about and look to build your career around that.
Also, when searching for the right career path, it helps asking yourself: What do I value most? Some examples of core values include: family, wealth, advancement, security, freedom, social position and so on. To be happy and content in your professional and general life, you should build your career around the values that are most important for you.
3. Assess the marketplace
To answer the question: "What should I do for a living?" you also need to consider some of the practical matters: companies that are hiring, salary expectations, job requirements, and so forth.
4. Find out what your strengths are
Think about what you love to study and learn. Identify what interests you intellectually and take a skills inventory. Figure out what you're good at and run with it. Think about all the things you're good at and what they have in common. If you do something well, that tends to mean you enjoy it and are passionate about it.
Are you good at taking work from an idea and making it a reality? Do you like to do the brain work of figuring out how to create something new? What about research — organizing data, analyzing a situation, weighing alternatives, making connections between different data points. Does building beautiful things into existence appeal to you? Take all this into consideration before you choose your career path.
5. Identify career options
There are a lot of elements to consider in a career search, and it can help to start with some of the basic questions: what you like, or don't like about your current position and where do you see yourself in the future. As you take inventory of your most important values and strengths, you will likely gain some idea of the future profession you should embrace.
6. Try out a few different areas
Another great way to test out the waters is to take different online courses. This will give you an insight into what it takes to succeed in different professions and will help you figure out how you feel about pursuing certain jobs and careers.
7. Experiment
If you're anything like the rest of us, you'll find yourself hesitating when the time comes to make a choice. You could be thinking about how it will feel leaving your comfort zone behind—or what people might say about your decision. Or maybe you're worried you just can't afford to take a risk at this point in your life.
But we have two words for you: stop overthinking it! Keep moving and explore your career options. You won't know yourself well until you take that leap of faith. So try that job. Test that hobby. Apply for that position even if it looks highly unlikely for you to get it. Having faith in yourself will get you where you want.
8. Meet with a career coach
Trying to find a career path that you fully enjoy and that allows you to take advantage of your natural talents can be an extremely difficult and daunting task. A career coach can help you stay focused and motivated, and help you manage your time more effectively so you can focus on what really matters: finding a job or promotion that is right for you. The career coach will support you, guide you, and will take the time to understand what motivates and drives you in order to provide the best advice possible. And because life is unpredictable, a career coach can also help give you inspiration when you are dealing with unexpected challenges.
9. Reevaluate Your Priorities
The job market is heating up and you're looking for your next move. You know that you need to make a decision but is this stressful situation really helping you? Or perhaps taking some time off will provide you with the insight and inspiration you need to help you make the right decision? Yes, and here's why. Planning your downtime will make you more productive, and you'll come back with a clearer head and new ideas for making your life and career more satisfying.
When searching for your next opportunity, think about why you are looking for a new job. Is it because of your income? Is it to spend more time with family? Do you just want a change of scenery? Whatever the reason, don't be afraid to hop on board and see what's around the bend.
10. Find Joy Outside of Work
Gone are the days when people worked from 9 to 5 solely for a paycheck. The good news is that there's more room in the schedule for outside interests and passions, and, believe it or not, these can even increase career satisfaction.
There are several paths to take in order to bring joy into your life, but the most effective way to strike a balance is to develop skills and abilities that feed your passions. Have a hobby, try writing . . . whatever it is that makes you feel good when you do it. Get involved with your community, help others. Even if these activities will not necessarily bring in lots of money, they DO offer fulfillment and you can be happy and satisfied with what you do and who you are and still earn a solid living.
If you find this page helpful, please pin or share it :)