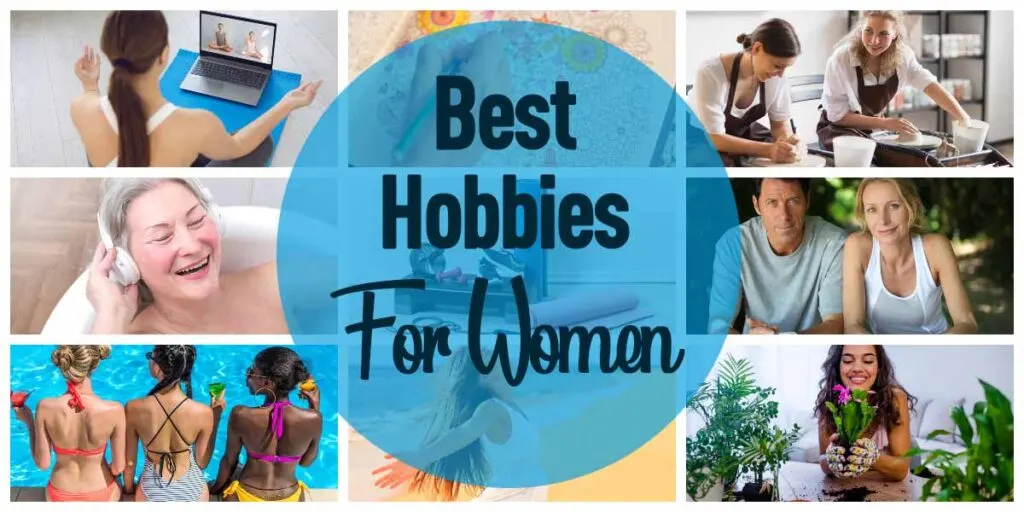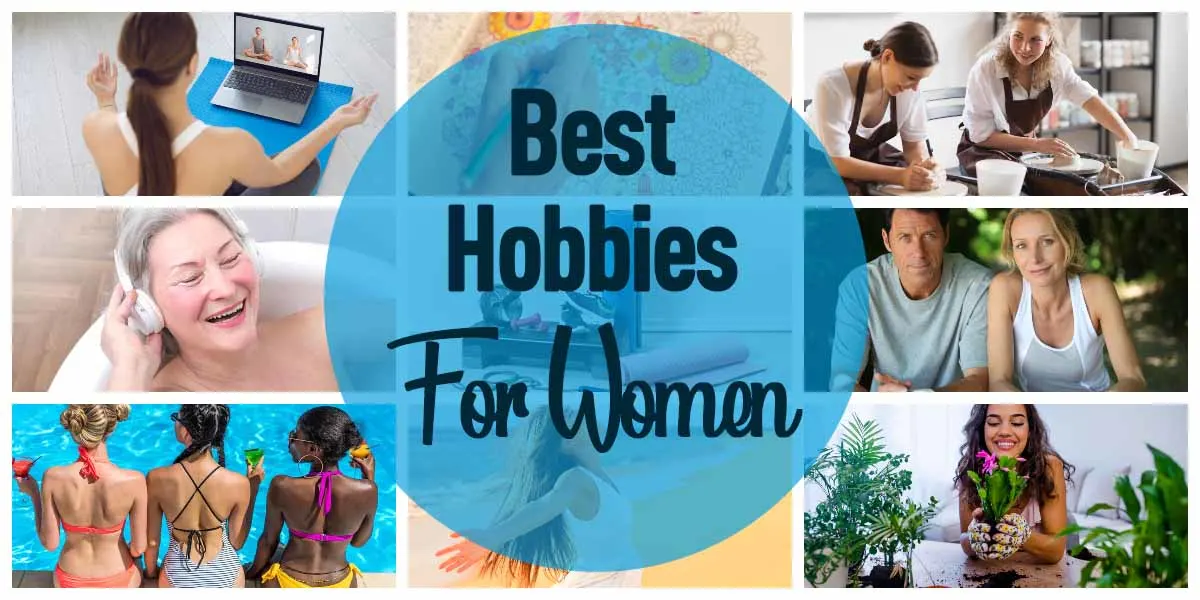 Here are some of my favorite hobbies and activities that never fail make me happy no matter what mood I'm in: drinking coffee on weekends with friends and family, walking outside with my dog, completing 15 minutes worth of fitness routine, or picking up an interesting book. Ever since the pandemic started, I've been looking for new hobbies to help me be happier.
So what are the best hobbies for women? A good place to start is simply to list the most popular hobbies for women. We will then check out the best hobbies to boost your happiness (based on research and studies), and the best free & fun hobbies (Free is always good!). And much more. Let's start with the most popular hobbies for women:
Most Popular Hobbies for Women
These are the hobbies that a lot of women already have. This means there is a good chance that your friends are also interested in these activities as well. You could pick up not only a fun hobby, but also a hobby to share with your closest friends.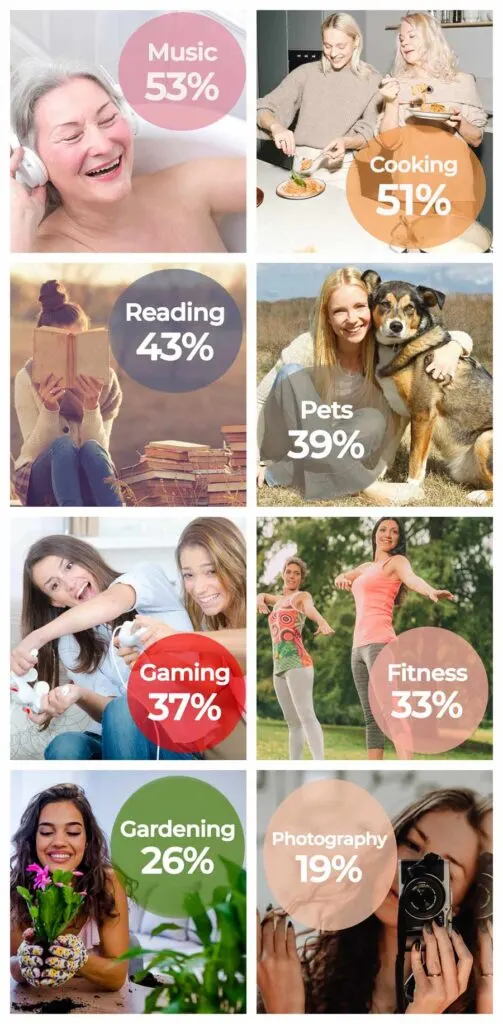 Quick Tip To Find New Hobbies: Think about your Childhood Interests
As a child, you probably had a lot of fun hobbies. Revisiting them as an adult can be a great way to find new hobbies. A friend of mine used to play video games as a teenager, but never did as an adult. She tried one of her childhood games and was hooked again after not playing it for 15 years!
5 Best Hobbies to Boost Happiness
Hobbies can boost your mood and improve mental health. Women who engage in a hobby report lower rates of depression or anxiety, as well as higher self-esteem.
Research indeed shows that leisure activities or hobbies help improve both mental and physical health for women (example study). A study with with 1,035 women (Source) showed that leisure activities or hobbies are correlated with "higher levels of positive psychosocial states and lower levels of depression". Dr. Caroline Messer, an endocrinologist in NY, talks to her patients about managing stress: "It's unbelievably important for their sense of wellbeing". She mentioned to CNN that when she is practicing her hobbies, she "forgets about the pandemic and work stressors".
So here is my list of best hobbies for women that boost happiness and reduce stress:
1. Discover New Music
Music is the most popular hobby for women (53%). And it's not a surprise considering the many benefits on your well being: for example, The Journal of Positive Psychology conducted a study that discovered that individuals who listened to happy or upbeat music improved their mood and happiness in just a few weeks.
Discovering new music is also one of my favorite hobbies: I use apps like Spotify to get recommendations based on artists I like. Finding a new artist you love is so rewarding – hours of happiness! Also check out The Best Ways to Discover Music (Vulture).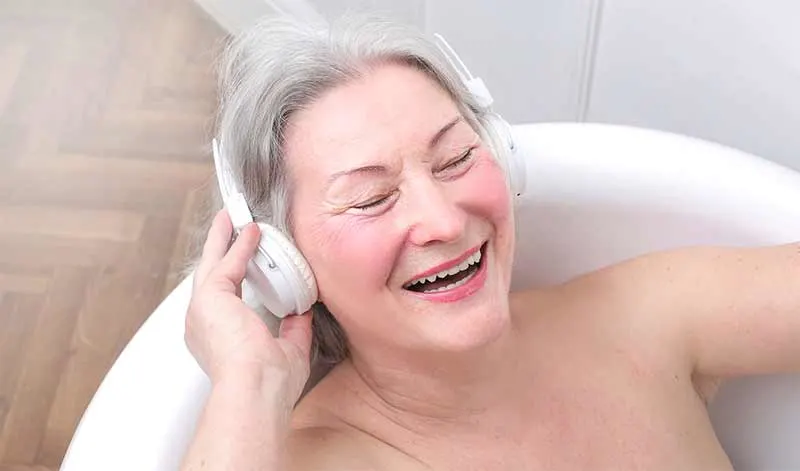 2. Try "Forest Bathing" To Get a Happiness Boost
The American Heart Association writes that "Spending time in nature can help relieve stress and anxiety, improve your mood, and boost feelings of happiness and wellbeing". Sign me up! A new study even points out that "Spending 2 hours a week in nature is associated with good health and wellbeing".
Spending time in nature has so many benefits that people came up with new terms such as "green time" or "forest therapy". Check out this Time article on Forest Bathing.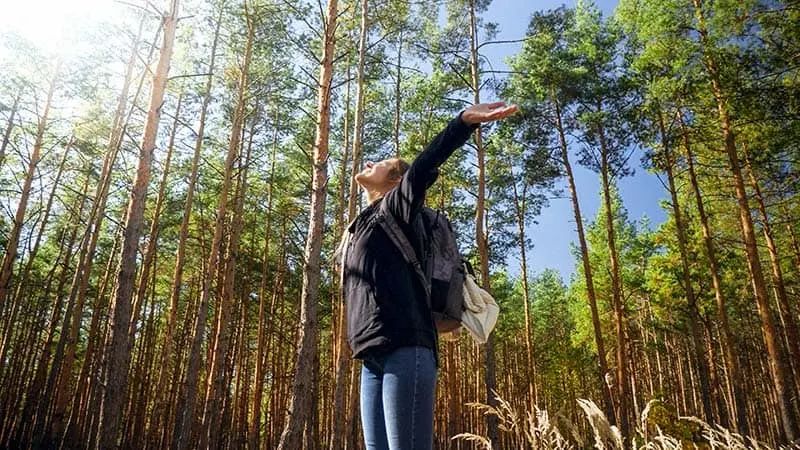 3. Exercise 15 Minutes a Day to Get Your Dopamine Hit
I always get a "happy feeling" after working out. And it's not just me: research has shown the many benefits of being active. For example, a study from Harvard Women's Health pointed that "Running 15 min a day or walking for an hour reduces the risk of depression". Check out my page: "How to Keep an Active Lifestyle".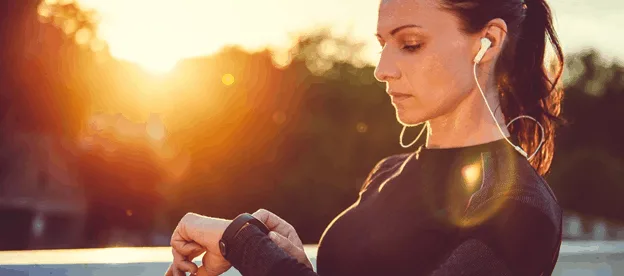 4. Find a Hiking Trail Near You
Walking outdoors is one of the most simple and effective ways to stay active, do cardio and get fit. Read my post on the Amazing Benefits of Walking, or visit Alltrails.com to discover the best hikes near you.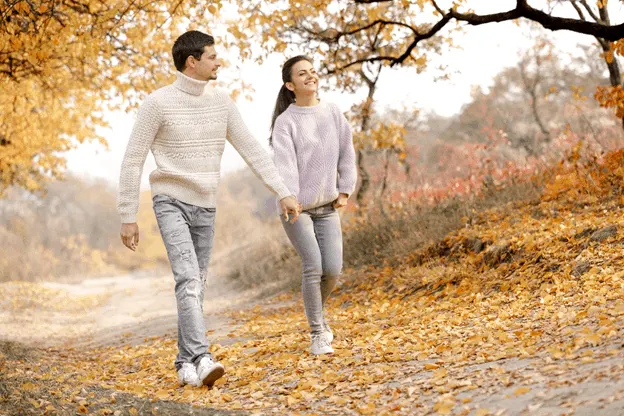 5. Try Creative Arts
Engaging in community-based recreation, including music and creative arts, supports recovery from mental health problems (Source) and is a great way to express creativity in a fun way. View our page on the best creative hobbies.
You can also learn to play a new instrument. It will take practice and commitment, but can be really fun. ClassCentral offers 300+ Music Courses (many are free).
Tip: To Find a New Hobby, Simply Start Trying Things Out.
You may not know what you will love until you try it. For example, you may think that creative writing sounds great, only to find out it is too cumbersome. It's ok! To find a hobby you will love, be willing to try things out, and see what sticks.
Browse Hobbies by Category (Or Keep Reading)
8 Best Free & Fun Hobbies for Women (Or Inexpensive Hobbies)
Hobbies don't have to be super expensive. Most of us are on a budget, so you will be pleased to see this list of the best hobbies for women that are free or cost very little.
1. Learn How to Take Better Pictures
Taking pictures is free if you already have a smartphone or camera. You can also take free online photography classes: with your smartphone (See Skillshare's free phone classes) or with a pro camera (See Karl Taylor's free photography class).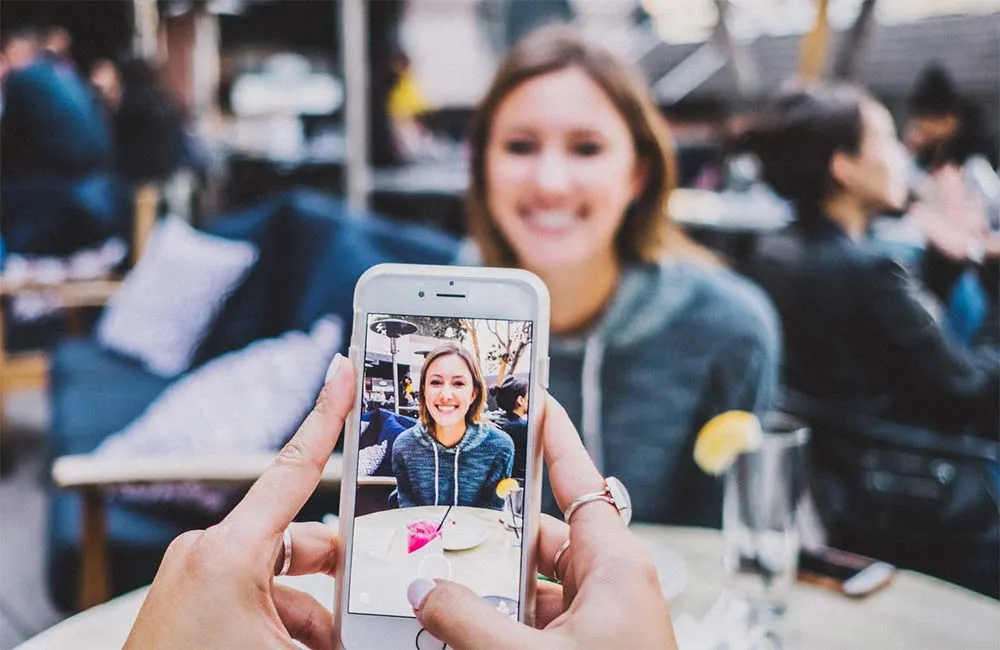 2. Read Amazing Books (or Join a Book Club)
Libraries are free to join, and guess what? There's a whole host of books inside waiting for you to start reading! Reading is a great way to spend a rainy afternoon on the couch or when disconnecting from screens at bedtime. When I'm in search of a new book, I will often check the NY Times best book page or check out the top books on Amazon (See Bestsellers in Women's Fiction). See also my list of the 7 Books That Will Change You.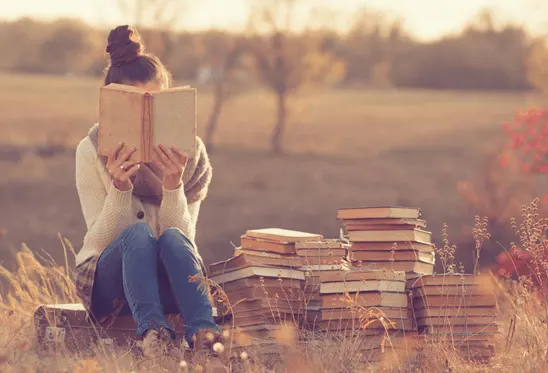 3. Volunteer
Volunteering not only gives you a meaningful hobby but will benefit others too. You can look for a list of local charity near you that you'd really love to give back to, and simply reach out to ask how you can help. Some companies also provide " Volunteer in Partnership" to pick volunteering options, so check with your employer or a friend's employer.
4 Try Origami
Origami is the art of folding paper into fun little objects, and is one of the most budget-friendly hobbies to try. You just need a piece of paper 😊 Watch a few examples on YouTube and try it out to see if that's something you would enjoy.
5. Write Stories
Skillshare has great free videos to explore on Creative Writing. If anything, even if you don't pick up on this hobby, you will probably enjoy watching these videos and picking up a few interesting ideas: Skillshare videos on creative writing.
6. Knit or Sew
You can purchase yarn and needles for less than $2. Knitting is also a great way to offer inexpensive, but quality gifts, for example with a homemade hat or blanket. I recommend craftsy.com for knitting. I've also made simple sewing projects to give as gifts that have turned out great. Here are tutorials I've used to make gifts: Tote Bags, Round Bottomed Buckets, and Jewelry Pouches.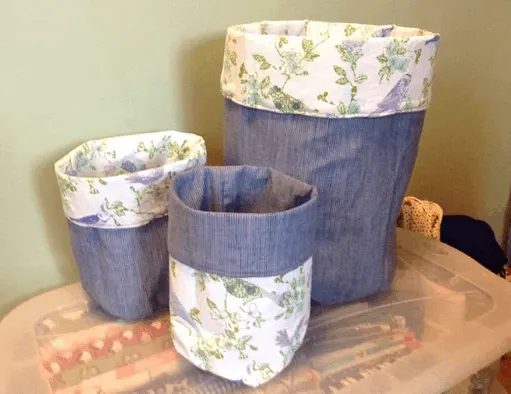 7. Draw or Color
From sketching to painting (a slightly larger investment) the options are endless and great fun. Illustrating requires practice, but you can pick fun projects to draw, from funny cartoons to characters or landscapes. Check out these drawing books on Amazon (Some cost as little as $6), or our page on easy flower sketches.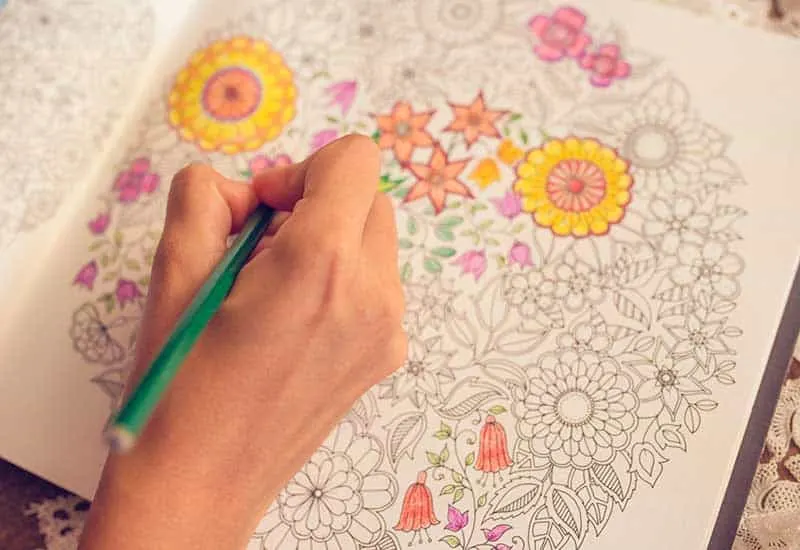 There are also a lot of meditation coloring books, or free images online that you can print and color. My favorite book right now is called Secret Garden by Scottish artist Johanna Basford. There is something about the whimsical themes in nature that is calming. She also has cards you can color and mail to friends or family. Now you are combining your artistic activity with keeping in touch with friends too!
8. Start a Journal
Not only does journaling allow you to explore your creative side, but it also helps to get all your emotions sorted out at the end of each day. There are many ways to journal: bullet journaling, scrapbooking, or even just writing your thoughts in a notebook are all helpful ways to make some sense out of your day and explore your feelings.
An additional benefit is being able to go back at a later point and read your journal entries, and be able to look back on how far you've come.
Other Popular Hobbies for Women
Caring for Houseplants
Becoming a plant mom has been one of the hobbies I have personally taken up since social distancing started. Not only has it been fun and engaging, but double bonus when I grow herbs that I can cook with like basil or cilantro. Plants have been shown to improve air quality so that's another great reason to have a plant-mate.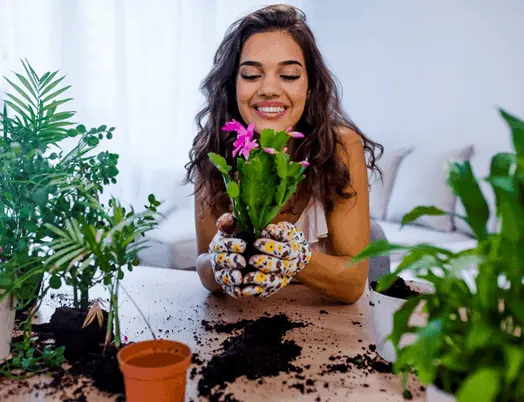 It's easy to make excuses such as "I just don't have a green thumb," and I used to think that way too. In reality, anyone can be a great plant mom with enough research, practice, and attention. Now, I even like to buy dying plants at clearance prices and bring them back!
Painting
Painting – or drawing, or even graphic design – is a great way to relieve stress and bring some color into your life, so to speak. The best part about painting in particular is that there's no real way to "ruin" it. If you make a mistake, you can simply use your creativity to incorporate that "mistake" into the painting, and no one will even know.
There are so many free youtube tutorials to choose from. You can also use google images to get new inspiration. I love watercolor painting – the trick is to have the correct paper. I recommend Canson water color paper.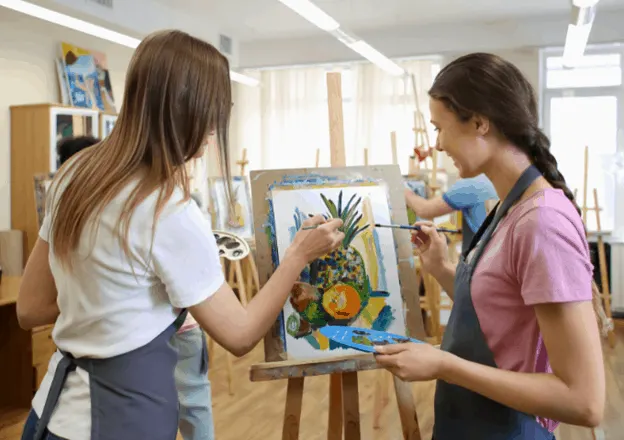 Dancing
Similar to yoga, dancing is another hobby that can help to reduce stress and provide you with a fun workout at the same time. As of today, you can join a multitude of virtual classes that offer lessons among a myriad of different dance styles! Whether you prefer more of a workout, such as Zumba, or would rather learn how to perform more hip-hop style moves, there is a class for you. There are also several free videos online that can teach you a lot of the same dance moves, though you won't be able to participate in the same level of socialization that you would in a class.
Jewelry Making
Jewelry making offers a fun craft that really does have a niche for everyone. When making jewelry, you can choose to specialize in metalwork, leather, beading, and gems, among other things, and you can be as chill or as upscale with it as you like. If you don't enjoy one type of jewelry making, you may enjoy another. Another serious benefit of jewelry making is that you can even turn this hobby into a side hustle and sell your creations.
View More Hobbies by Category
Check our our lists of hobbies by category:
Conclusion
There are so many potential hobbies you could immerse yourself in, and this list of best hobbies for women is far from exhaustive! Although COVID has caused a lot of stress and struggle for all of us, it has also opened up our access to so many new skills.
Learning new things virtually has never been as accessible as it is right now, and it is so easy to pick up any one of these hobbies – or even something entirely different! So go right now and delve completely into something you've always wanted to do.
View More About Hobbies For Women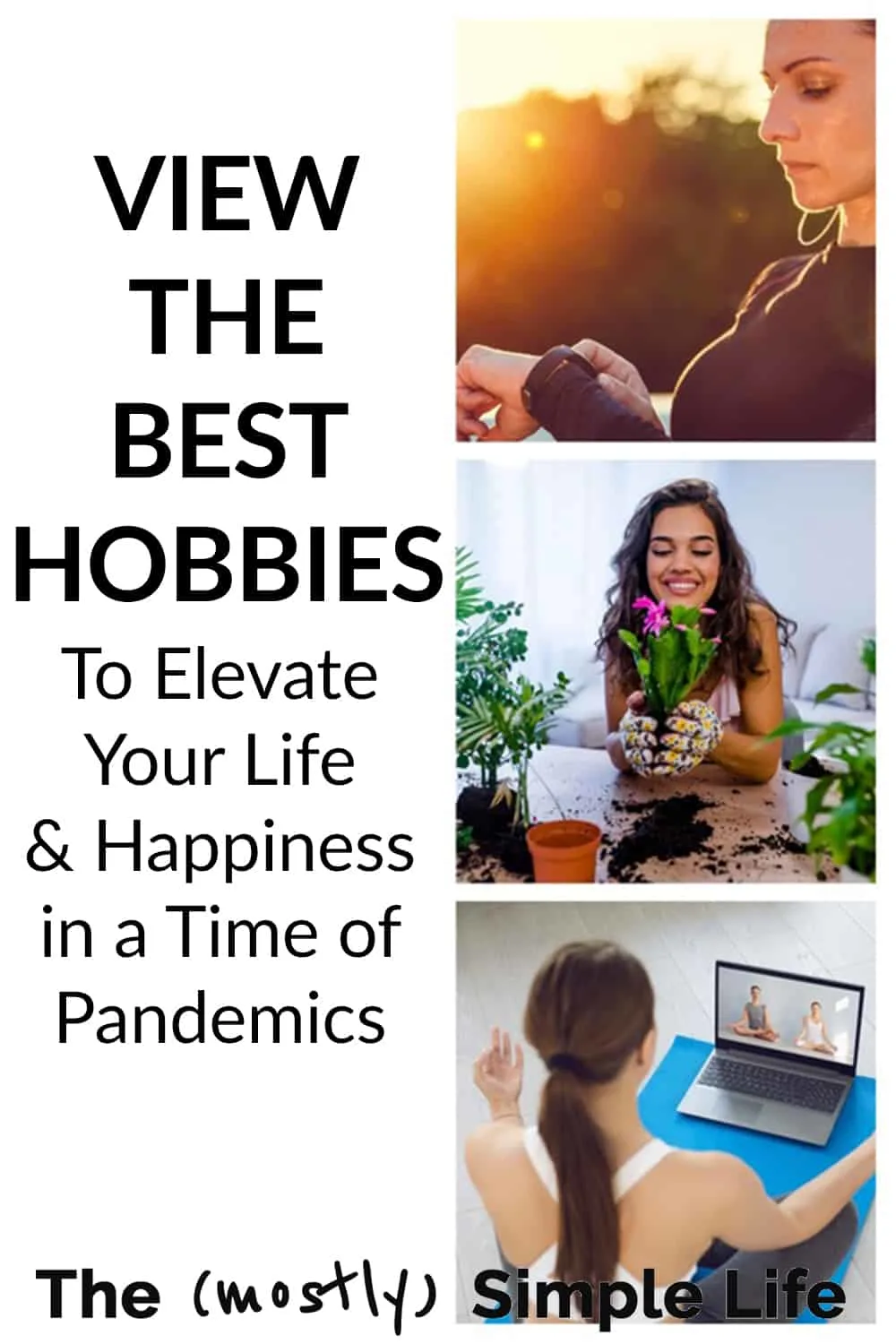 If you find this page helpful, please pin or share it :)