Hobbies and passions are not confined to the elderly or those with lots of time on their hands. A woman in her 40s may also have a strong passion for sports or arts & crafts. And despite the fact that her well-ordered life may be completely taken up with other responsibilities such as career, children, and paying bills, carving out time for herself even for just twenty minutes a day is essential for her mental and physical health.
Are you ready to jump into a new hobby? We've made up a comprehensive list of the best hobbies for women that you can use to enhance your creativity, to bond with your friends, or just to improve your physical, spiritual, mental and emotional health.
Hobbies to Stay in Shape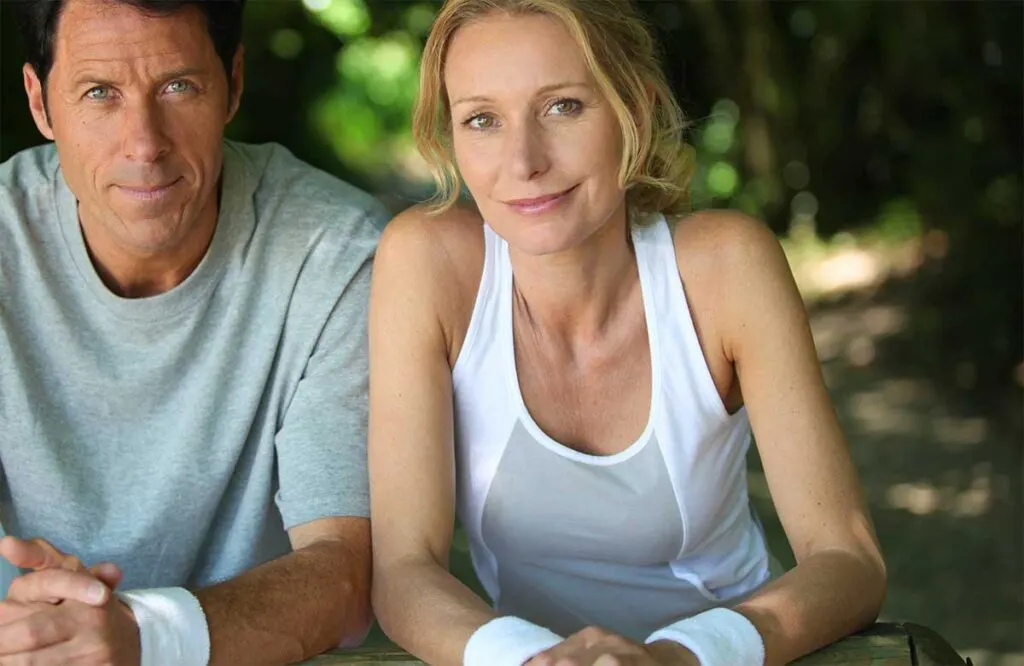 If there is anything we would tell you that you MUST do to be healthier and happier, this is exercise. Regular exercise helps you control your weight, strengthens your muscles and bones, reduces the risk of heart diseases, and improves your mental health and mood.
Here are a few fun physical activities for women over 40:
Running actually charges your batteries, helping increase energy levels through the natural production of endorphins and adrenaline. The body also releases chemicals like endorphins that trigger feelings of euphoria and relaxation. You can start by running for just 5 to 10 minutes at a moderate pace, 3 to 4 days a week. After a while, you may be able to go for a short running session every day.
For those looking to exercise regularly but suffering from chronic joint pain, roller skating may be an excellent option to consider. Compared to more mainstream forms of exercise like running or jogging, roller skating is a great alternative, as it provides the same aerobic benefits while causing less joint pain. Roller Skating is particularly effective for women over 40 as it helps to strengthen the heart and improves muscle strength and endurance.
Swimming is a fun way to get fit and stay healthy. If you're a busy mom or have any other reasons that prevent you from going to the gym, swimming is an ideal exercise because it's easy on the joints and doesn't require any special preparation. Swimming can be done by anyone at any fitness level. If you are not sure if swimming is right for you, you should give it a try. You can also sign up for group classes like water aerobics or even water zumba.
Another easy way to stay in shape is practicing hot yoga or "Bikram yoga" (a 90-minute yoga session organized in a room heated to 105°F (41°C) with 40 percent humidity). You can go to a friendly yoga studio by yourself or you may as well have fun with your friends. Hot yoga offers many of the benefits offered by traditional yoga, such as stress reduction, improved strength, and flexibility. In addition to that, hot yoga also increases your body's metabolism, as it is a more vigorous workout.
You've always liked dancing, but you've never really had the time to take dancing classes. Well, it's never too late to say 'yes' to a new challenge. So just go ahead and subscribe to one of those salsa, bachata, or Argentinian tango classes you've always wanted to try. Specialists believe that dancing is good for women's health, because as the body moves, endorphins are released, and you start feeling happier and more relaxed. Dancing also helps women keep fit and makes them look young and beautiful.
Biking has a lot to offer to women over 40! It's a good way to exercise, it makes you healthier and stronger, and also makes your life more fun. All you need is a bike and someplace nice to ride. You can join clubs or groups that meet on a regular basis. Or, if you prefer, you can use the internet to guide your biking adventures and choose from hundreds of miles of trails.
In the 'old' days, hiking was considered man's sport. Times have changed though, and hiking is now considered a great recreational activity for women over 40. The fun doesn't end there; when you take your family along as well, you'll find out just how great it is to hike together. Hiking keeps everyone active and healthy, and this is one of the reasons more and more women are joining their mates on weekend hikes.
If you are not much of a risk taker, you can hit up an indoor rock-climbing gym for a safe challenge that's also an excellent workout.
Hobbies to Bond With Your Friends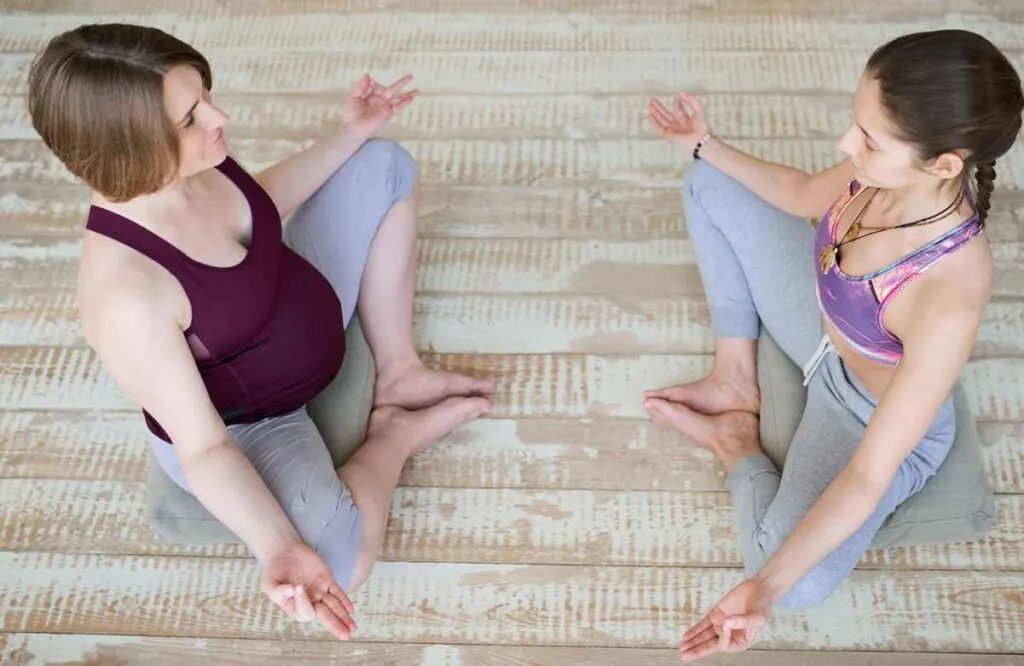 If you enjoy having company while exploring new hobbies, grab your friends and enjoy some of the activities listed below. Lots of fun guaranteed!
Bowling night outs are a great way to relax, enjoy the company of others, and start feeling good about yourself. Bowling is also a great way to keep fit and stay healthy. It will help you stay fit as it works the legs, arms, and core muscles. If you want to make new friends, you can join a league to meet other women who are also looking to have fun and meet other people.
Helping others is a win-win situation for all involved. You can do something meaningful for yourself as well as someone else. Volunteering offers you a positive experience which reduces stress, extends your social circle, and encourages you to see the world in a different light, all while giving back to the community you live in!
Getting together with a group of people who share the same interests is both interesting and fun. Joining a book club can boost your teamwork skills, helps you gain new perspectives and opens up paths for you to start new friendships.
Going to a Wine Tasting session
There are many ways for you to have fun with a group of friends where everyone can learn something. But a wine tasting session must be the ultimate girly-date night: a relaxing wine sesh where you get to sip the good stuff while learning a new skill… It doesn't get any better than this.
Going to a museum is a favorite hobby for many people. Whether you want to learn about history or study the works of an artist, there are many options open to you. Setting up your day at a museum with your friends can make it enjoyable and memorable at the same time. If you have several museums in your area, make it a point to visit one every month.
Whether you are the type who loves throwing a game night party with your pals or just needs something to break up the regular card night, you should consider getting a fun board game that everyone will enjoy. There are tons of great board games out there you can invest into, such as Mastermind, Azul, Catan, Codenames, Sagrada and Offtopic.
Escape rooms were designed to take you out of your normal routine and make you think carefully on your feet — all while having fun! Unlike the older games which tend to be designed around solo play, the modern virtual escape rooms, which have been growing in popularity over the past few years, allow groups of friends to play together as a team. Grab your group of friends and set out on a cool adventure together!
Hobbies to Find Your Inner Artist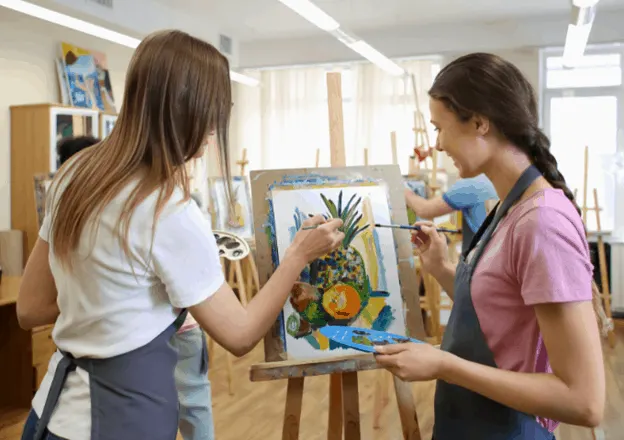 Do you find yourself stressing out about work, kids, and that pile of laundry on the other side of the house? It's time to take a step back from your busy life and try something new that will help you relax.
Here are a few artsy activities that can help you relieve stress and boost our health:
If you love taking pictures, why not turn it into a hobby? Photography is not only fun but can be a good way to relieve stress and challenge yourself as you learn. For most of us, it's also a creative outlet that doesn't cost a lot of money. You can even use your favorite photos to create nice home decorations.
Well, if there is one thing I've learned when it comes to hobbies for women, it's that everybody loves to be on stage! Acting, singing, or even just making up a scene with your friends is a ton of fun. And who doesn't like getting all gussied up and looking great? Plus, you get to be silly and show off your creative side.
Flowers are loved by most women as they add vibrancy to your home and enliven the ambiance. Studies have shown that flowers also have therapeutic benefits, such as stress relief, pain management, or the reduction of anxiety and depression. Flower arranging is also a creative outlet which forces you to be disciplined, methodical and organized. If you have never tried arranging flowers, start with simple, single-colored flowers. Then, go on creating more elaborate arrangements, that you can enjoy at home or even give away as a present.
The benefits of making your own jewelry are twofold. One, it helps you get in touch with your creative side. Designing a necklace or bracelet gives you an outlet for your artistic side in a way that coloring in a coloring book never could. And two, you will get so many compliments on your wares, and who doesn't want to strut around feeling like a rock star?
Sewing Your own stylish clothes
Sewing is not just for grandma. Sewing can be fun! It's a creative outlet that can save you lots of money and help you craft clothes that fit your unique body the way you want them to. Besides, you'll end up having a wonderful wardrobe all your friends you'll envy you for.
Joining a woodworking or carpentry class
Many women enjoy taking up woodworking as a hobby. Whether you're looking for something to do in your spare time or you want to start making furniture and other home accessories, this is a great hobby to have. Look for a woodworking or carpentry class in your area to help you learn how to safely use the tools of the trade.
View More About Hobbies For Women
Conclusion
Hobbies and activities provide an opportunity to learn something new or try something exciting. Whether you're looking for a fun activity that allows you to connect with friends, or a personal challenge that will boost your self-confidence, we hope that our list of hobbies for women over 40 helped you fill your leisure time in enjoyable and interesting ways.
Read more: Best Hobbies for Women.
If you find this page helpful, please pin or share it :)