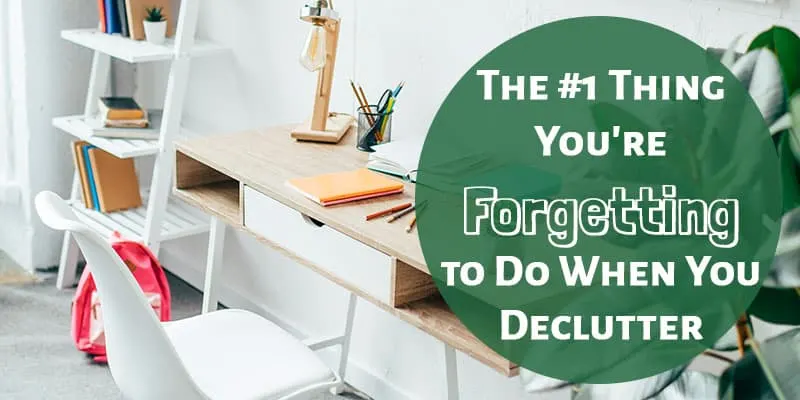 We've been cleaning out our basement and storage room to make space for family coming to stay with us (nothing motivates you like a deadline, right?).
Honestly, I love it. I love organizing our stuff and even better, finding things to get rid of! Every time we give away or sell things we don't need, I feel like a weight has lifted off of me.
I try really hard to only keep items that we love and use in our house, but extra stuff always seems to accumulate. Sometimes I'm not even sure how it happens. We hardly go shopping, but every few months I start to notice our house filling up.
Well, there are many articles written about how to go through your home to purge extra stuff, plus what questions to ask yourself when you are deciding if something should stay or go. But I think there is a big step being skipped when we get get rid of things from our home.
The One Thing You're Forgetting To Do When You Declutter:
Before you take those items to the thrift store or sell them online or hold that garage sale, ask yourself how you accumulated this extra stuff in the first place.
We are always going to need to get rid of tons of extra stuff until we figure out where it's all coming from and why we're accumulating it.
Sidenote: Don't miss out on the 4-Day Declutter Challenge! It's the perfect way to get started.
[convertkit form=5017563]
Is It Worn Out?
If you're throwing out clothes or furniture that is completely worn out, is there a way that you can buy better quality items in the future so that you don't need to go through the process of purging worn out items as often?
Because of my back problems, we spend more money on quality shoes for me. Yes, it can get expensive, my shoes last for at least 3-5 years before I need to think about getting rid of them. It often actually saves money in the long run.
A lot of those super cute clothes from Target start to warp funny after a few washes and you find them in the bottom of the closet a year later. You might have spent more on a similar top somewhere else, but it would have lasted longer and gotten more use.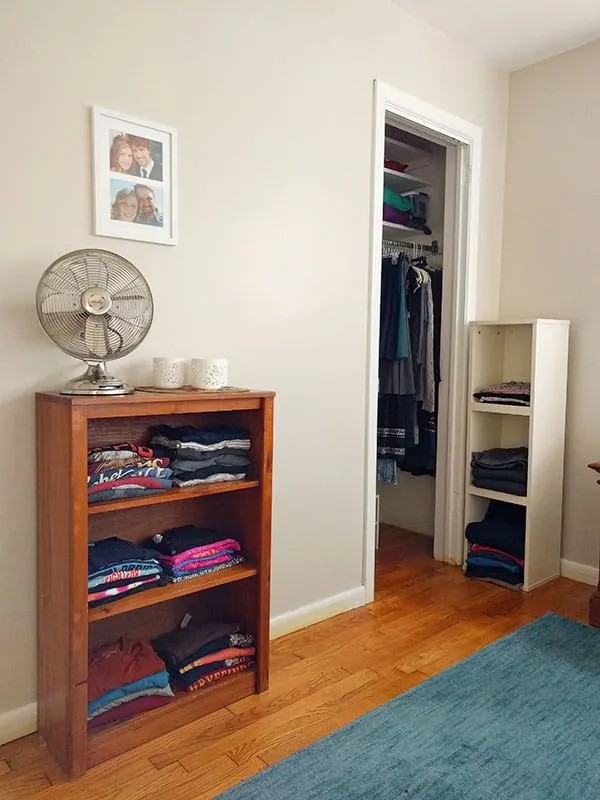 Is It Unnecessary?
If you're getting rid of clothes or items that you don't need, try to remember where you got them from.
Maybe you've been buying items that you don't really need just because it was a good deal or you were shopping just for fun.
Maybe you've been given hand-me-downs from well-meaning people. Can you politely decline their extras in the future so that someone else can get more use out of it sooner?
I recently decided to ban myself from thrift shopping! I did a huge closet purge and took a minute to look at what I was getting rid of. A ton of it was thrift store clothing! I found myself buying things that fit but not quite perfectly, or I'd get something home and find a hole or stain on it. In general, I wasn't making good thrift store choices. For all of the money I "saved" by buying second hand, I should have just bought one full price new item because I was decluttering so many thrifted ones.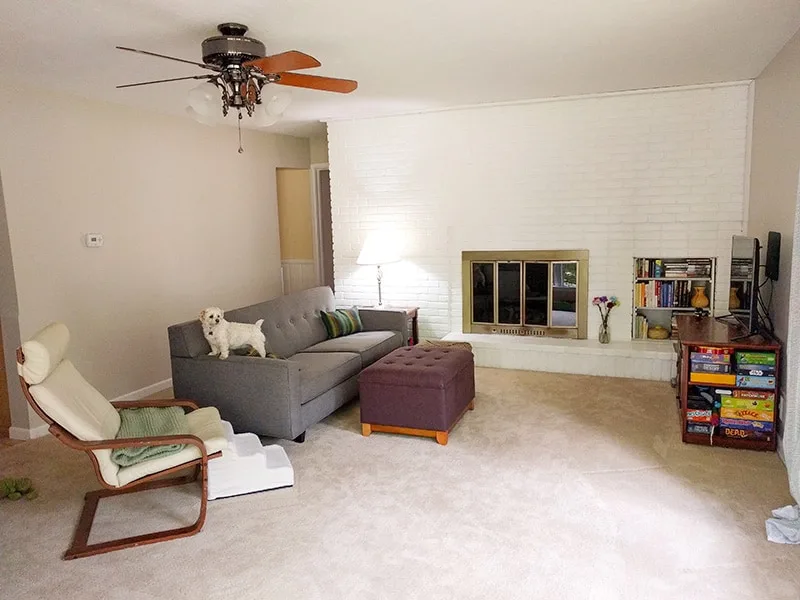 Is It Trash?
If you have piles of papers that need to be thrown out, what systems can you put into place so that these papers don't make it into the house in the first place? Or how are you going to go through them daily or weekly to organize them (if they're important) or throw them out as soon as possible?
I think if we analyze what we are purging, decluttering, and getting rid of, we can stop these extra items from making it into our homes in the first place.
You Might Like These Posts Too:
⇒ What's the last thing that you got rid of?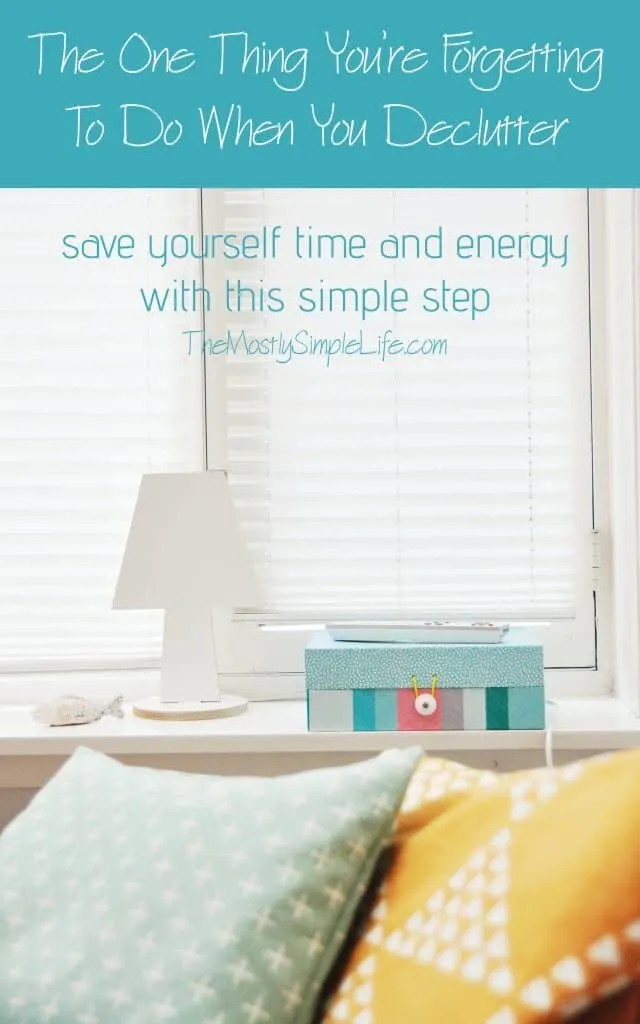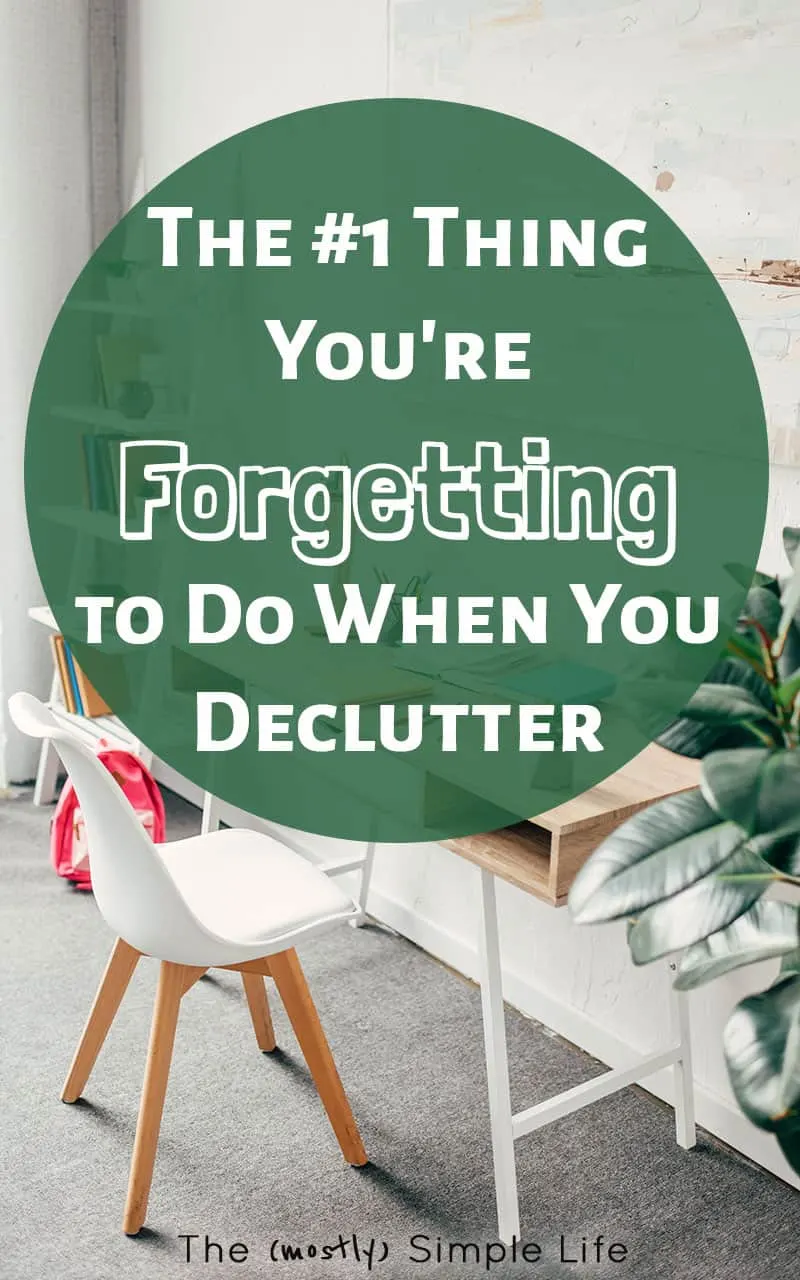 If you find this page helpful, please pin or share it :)