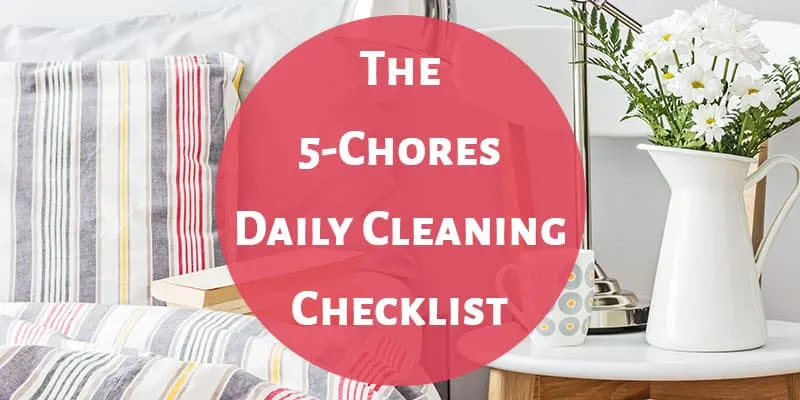 I find that it's extremely important to stay on top of the most basic household cleaning tasks for two reasons:
It's pretty hard for the house to get too out of control if you attend to the basics daily. That means no overwhelming 5 hour cleaning sessions!

It's much easier to get to the more occasional chores when the basics are covered. It's hard to deep clean the bathroom when there's layers of stuff that have to be tidied up first.
So what are those daily cleaning basics? Well, I've got a checklist for you of my daily chores! With these chores taken care of, the house never gets to an overwhelming state. I can relax more while I'm at home (and I'm pretty much always at home #WAHLife).
If you want to print this checklist out and use it as a daily reminder, just enter your info below and I'll send you the printable version!
[convertkit form=5218633]
I talked all about my five daily chores in a Facebook live video, which you can watch the replay of below:
The Daily Cleaning Checklist
Make the Bed
Beds are big and take up a lot of space. Therefore it makes a rather large difference visually to have a made bed versus a messy bed. It only takes one minute and suddenly our bedroom looks neat and tidy!
You don't have to stick to 5 star hotel standards. Straighten the blankets, throw on the pillows, and make it look neat. Less pillows makes this faster, by the way. We don't have decorative pillows on our bed, just the ones we use.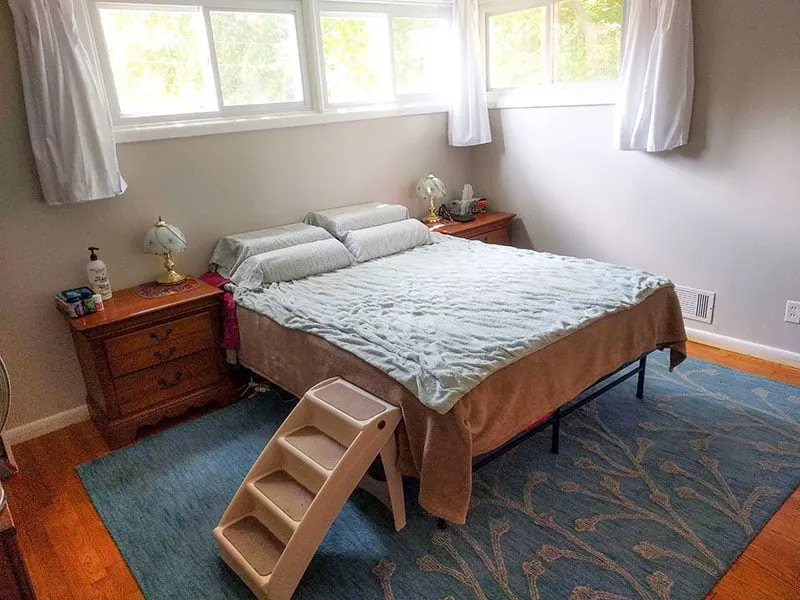 Wash Dishes
Dirty dishes are my nemesis. They stress me out and if not taken care of regularly, become an out of control overwhelming monster. Too dramatic? Nope. That's really how it is.
The dishes must get taken care of every single day, even if there are only a few.
Right now we have a dishwasher, so our routine looks like this: Sometime during the day, I empty the dishwasher. I load up whatever dirty dishes are already in the sink. Before bed, Austin makes his lunch and puts our dinner dishes in the dishwasher and hand washes any big stuff. Then we run the dishwasher as we sleep every night.
Even if it's not super full we still run it because if we don't, there's not enough room for all of the dirty dishes the next day. That is the start of the overwhelm, so we avoid it by running the dishwasher every night.
Work out a dishwashing routine that works for your schedule and try to stick with it, even on the weekends. Taking care of dishes daily helps so much in keeping our house clean.
Clear Off & Wipe Down Kitchen Counters
This little habit keeps the rest of the kitchen clean. Part of the magic is that to fully wipe down the counters, I have to put away anything that doesn't belong on said counters.
I use the Mrs. Meyers multi-surface cleaner because it smells so good that it almost makes it feels like a treat to do this little chore. My favorite scent is geranium 🙂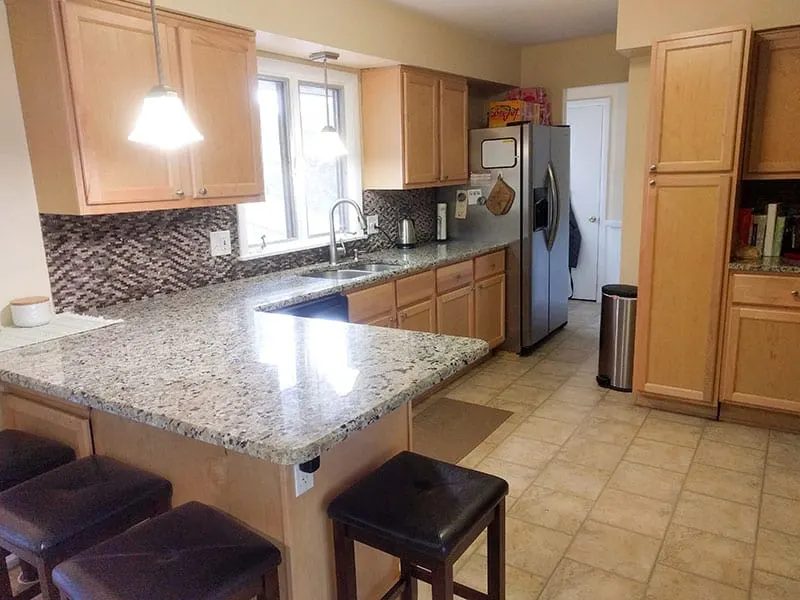 Clear Off & Wipe Down Bathroom Counters
I'm terrible at cleaning the bathroom. I do try to keep up with wiping down the counter though. Again, this means that nothing stays out on the counter so that it can be wiped down. Plus it keeps any sticky messes from becoming semi-permanent.
Wiping down the bathroom counters is super quick. Try to do it as you are brushing your teeth each night. Keep a rag or disposable wipe under the sink so that it's convenient.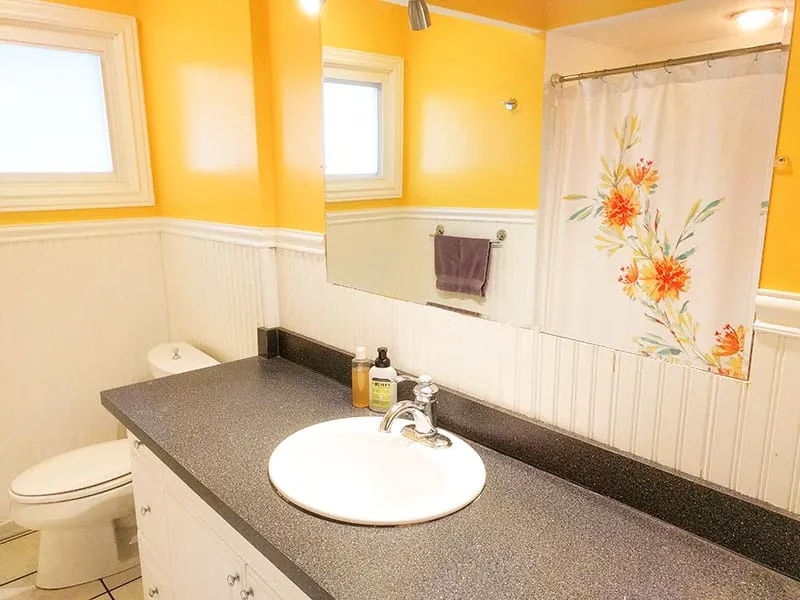 10 Minute Tidy-Up
This might be the most important one! Do a 10 minute tidy-up at least once a day. Walk through the house and put away anything sitting out. Move stuff to the correct room if it has migrated. Put away anything sitting on the floor, end tables, dining room table, or counters.
You can do a LOT in 10 minutes. Set a timer and try it! This quick tidy-up session keeps giant messes at bay.
If you have kids with toys out, enlist their help to put away their toys during the 10 minute tidy-up.
We do this right before we get ready for bed each night and let me tell you, waking up to a relatively clean and tidy home is amazing!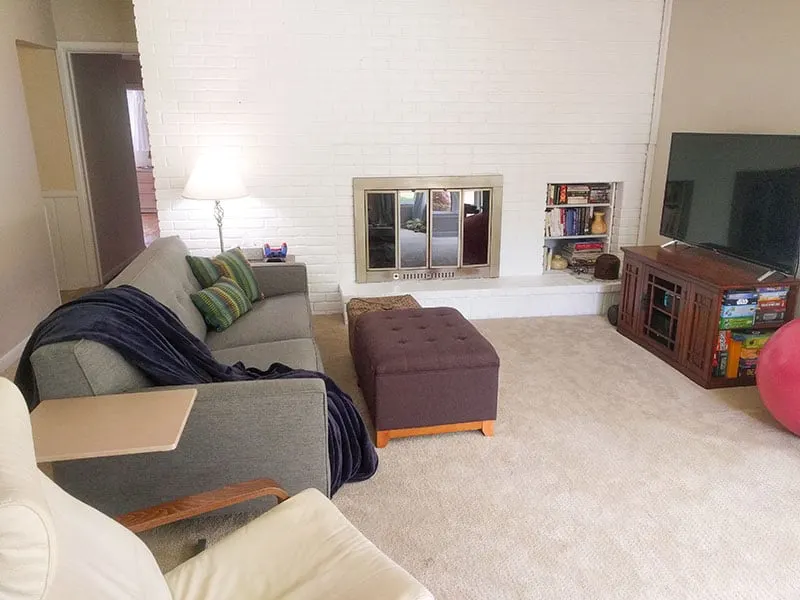 By my estimations, all 5 of these daily chores only take a total of about 30 minutes to accomplish each day! And you don't even need a full 30-minute chunk of time. It's a few minutes here and there for the house to stay looking good.
By taking care of my daily cleaning chores, our house stays relatively clean and tidy! It's a wonderful thing, especially since it doesn't take too much time to accomplish each day.
You Might Like These Posts Too:
⇒ What daily cleaning chores help you feel on top of things at home?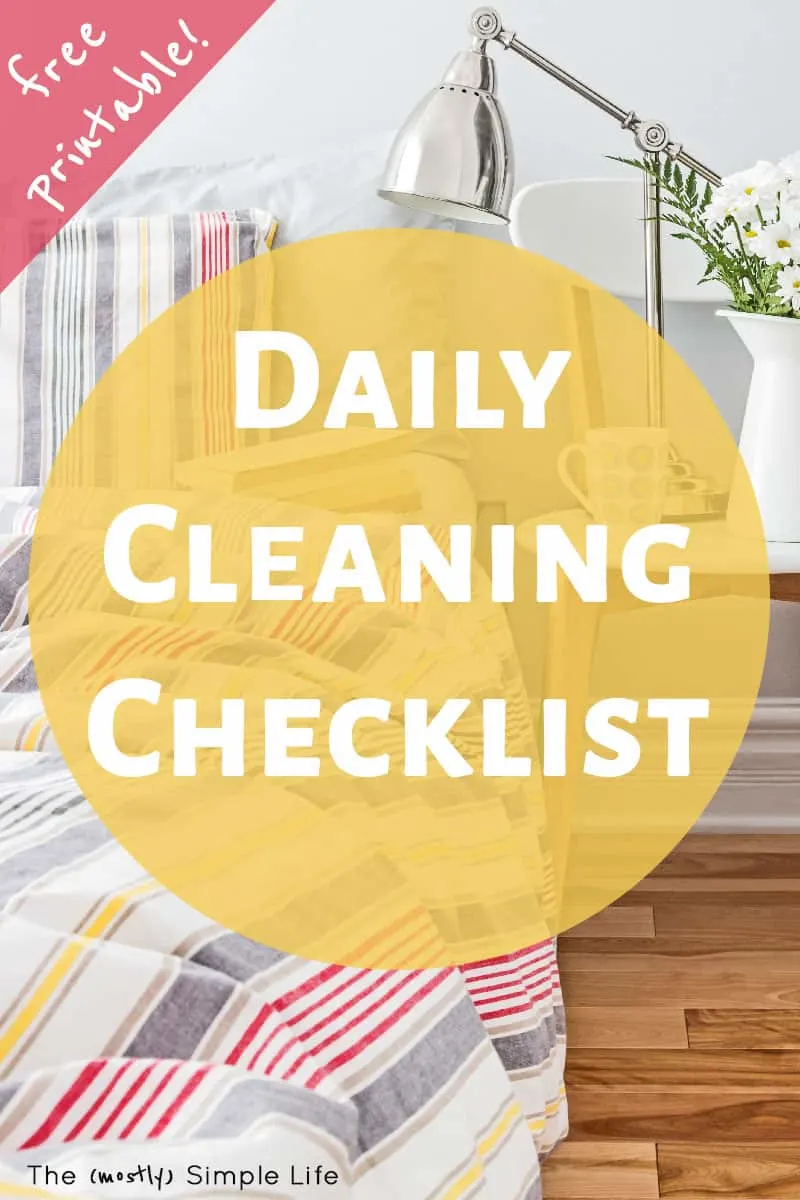 If you find this page helpful, please pin or share it :)