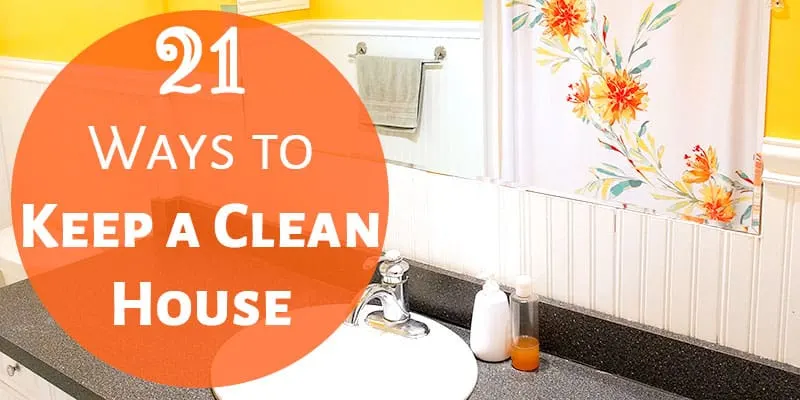 Keeping our house clean does not equal one 4-hour cleaning session every week. That would mean that I let our house become a disaster and then spend hours every week trying to fix it.
Besides the fact that I don't want to live in a disaster zone for 90% of the week, I also really don't want to spend a giant chunk of time cleaning. I want to keep my house clean so that I can enjoy a relatively tidy home all week long and avoid having a "cleaning day".
Keeping our house tidy really equals tons of tiny tasks that happen throughout every single day. Most of them are such ingrained habits that I don't even think twice about them at this point.
If you want the benefit of a home that is always clean and tidy (I aim for being about 10-15 minutes away from being able to have company over at any time), try incorporating some of these tiny tasks into your day until they are habits you don't even have to think about.
21 Ways to Keep a Clean House
Kitchen / Dining Room
1. Clean up the kitchen as you cook.
2. Don't put dishes in the sink: wash them or put them in dishwasher immediately.
3. Always run the dishwasher before bed. Empty it after breakfast.
4. Clear out old stuff from the fridge as you make your grocery list.
5. Don't allow anything to sit on the kitchen table. Model this to family and remind them to put things where they belong. Maybe things that pile up need a designated spot.
6. Clean out containers from lunch boxes while you clean up dinner.
7. Wipe down kitchen counters before bed.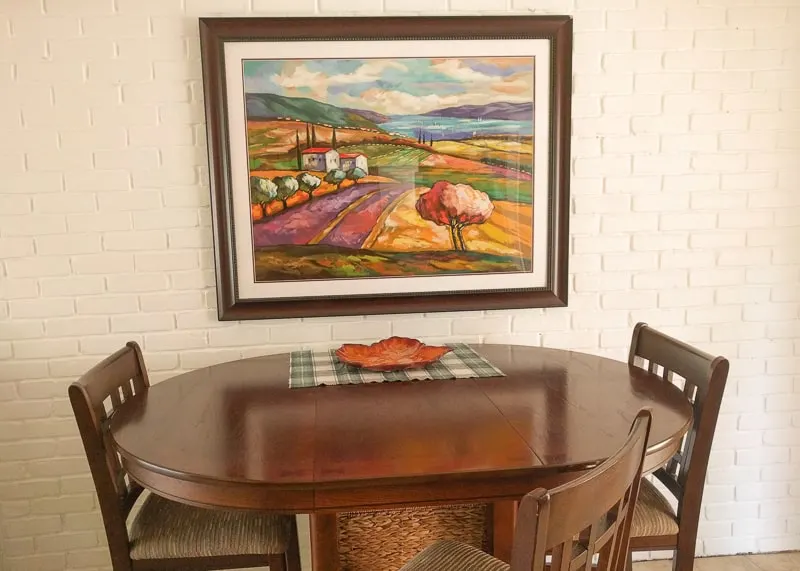 Bedroom
8. Make your bed every morning.
9. Tidy your bedroom as you get dressed. Look for tissues, dishes, and dirty clothes that may have accumulated.
10. Use a blanket rack to keep "in-between" clothes corralled. You now, the ones that aren't quite dirty and can be worn again.
Bathroom
11. Wipe down bathroom counters as you brush your teeth. Keep a spray bottle and rag in the bathroom to make it convenient.
12. Grab trash from the bathrooms every time you take the kitchen trash out.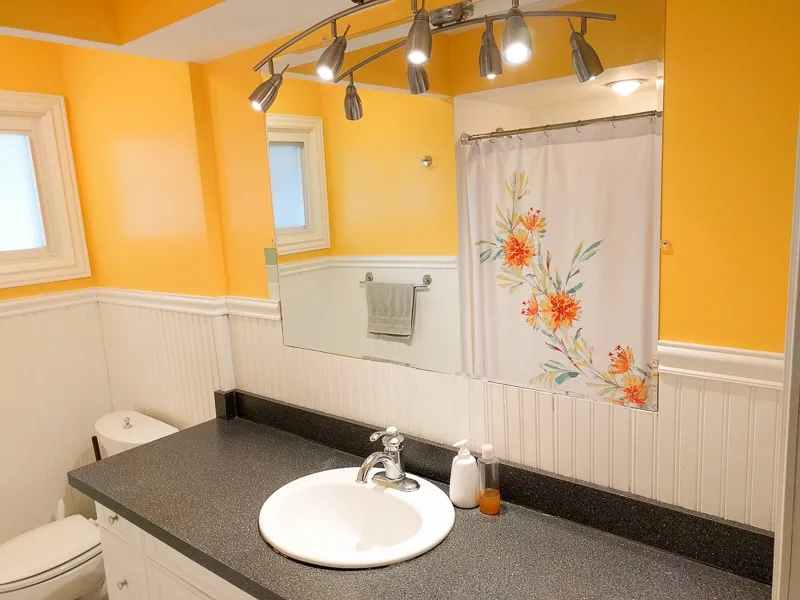 Living Room
13. Put couch blankets in a basket or storage ottoman when you get off the couch.
14. For kids, create certain times throughout the day when toys get picked up (ie: before lunch and before bed).
15. 5-minute speed clean/tidy the living room and kitchen before bed.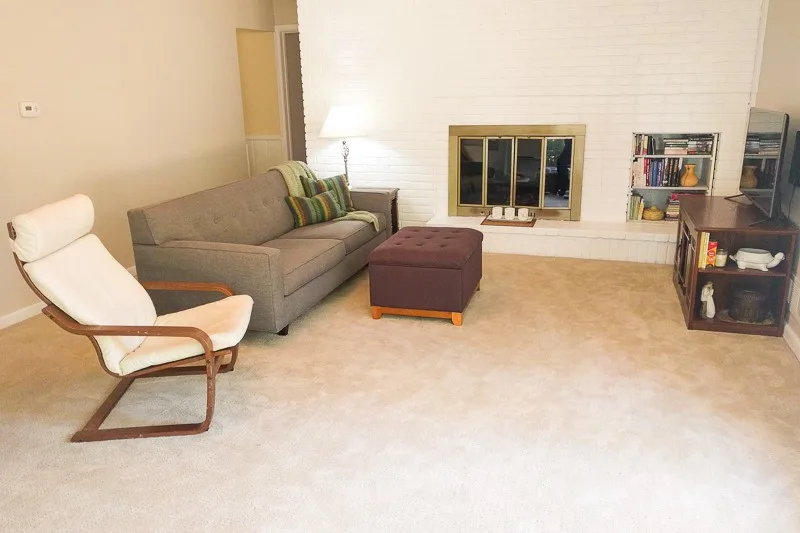 Office
16. Place bills in your homemaking binder immediately after the opening mail.
17. Tidy your desk after every time you use it so that nothing piles up. Create specific locations for all paperwork so that it has a home and doesn't "belong" sitting out.
Entryway
18. Hang bags and coats immediately when you get in the door.
General Tips
19. Every time you leave a room, take something with you that belongs somewhere else.
20. Have a collection spot for things that need to go to a different floor. Example, a basket at the bottom of the stairs for everything that needs to head upstairs.
21. Assign each family member a bedtime cleanup task: an area they wipe down or tidy before bed that takes 2 minutes.
I'm certainly not perfect at keeping up with every single one of these each day. The more I do them, the more the mess stays under control, though.
This means that I don't have to spend hours cleaning or tidying. Best of all, I get to enjoy living in a house that's pleasant to be in.
You might like these posts too:
Where to Start When You're Drowning in Clutter
How to Create a Year-Round Decluttering Routine
5 Daily Habits for an Always-Clean House
6 Minimalist Home Decor Tricks
⇒ What little habits do you have that help keep your home clean and tidy?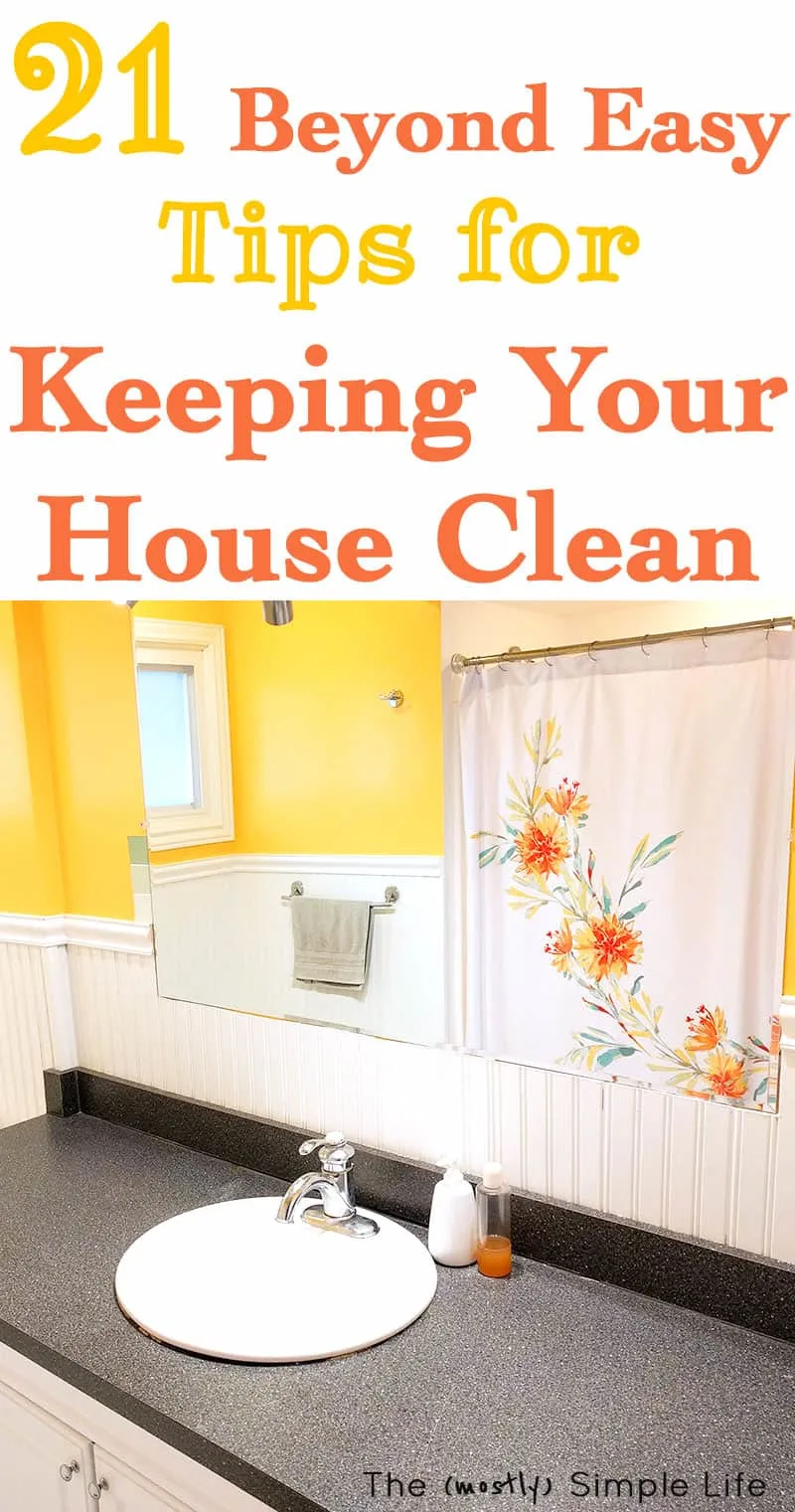 If you find this page helpful, please pin or share it :)