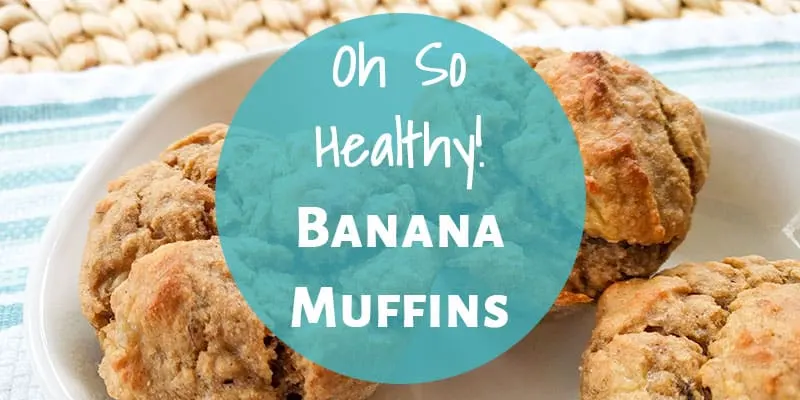 I know I've found a good recipe when it gets made weekly. That's right, I make a batch of these super healthy banana muffins almost every single week!
Delicious and super healthy? It doesn't really get any better than that. These make a perfect snack or grab-and-go breakfast.
When Austin and I almost completely stopped eating added sugar, I was able to cut the honey out of this recipe and it's still good!
Anyway, I'm not one for lots of chatting about recipes other than to say: It's super good. Here's how to make the recipe…
Oh So Healthy Banana Muffins
I originally found the recipe here and have made some yummy tweaks.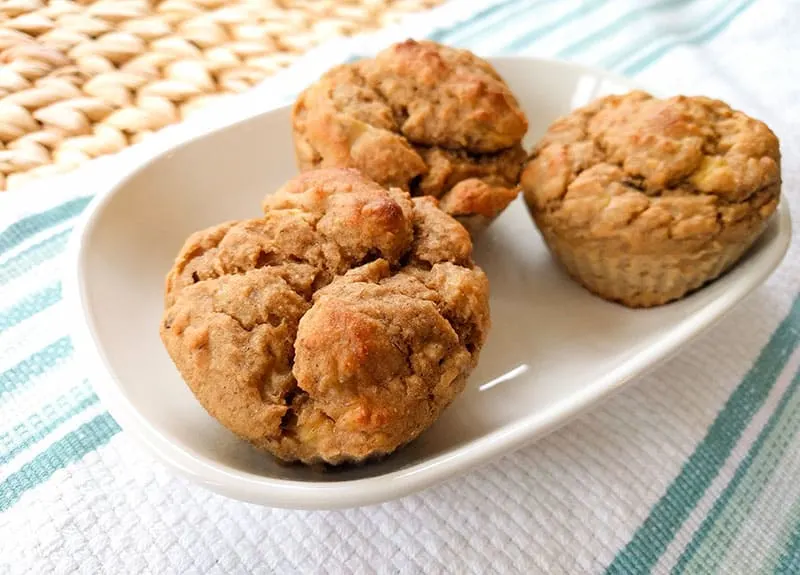 Kitchen Supplies
You don't need anything special to make these but I have a few kitchen favorites that make the job easier:
Silicone Muffin Cups: I don't own a muffin tin. I just place the silicone muffins cups on a cookie sheet. The muffins slide right out when they're done and the cups take up way less space in my cupboards than a muffin tin.
Cookie Scoop: I have a large cookie scoop that I always use to spoon the muffin batter into the muffin cups. I've found that the cookie scoop just helps me make less of a mess.
Kitchenaid Stand Mixer: It's not necessary, but it sure makes almost every recipe I make a little easier! I got my mixer as a wedding gift and have been completely happy with it (though I wish it were a different color 🙂 ).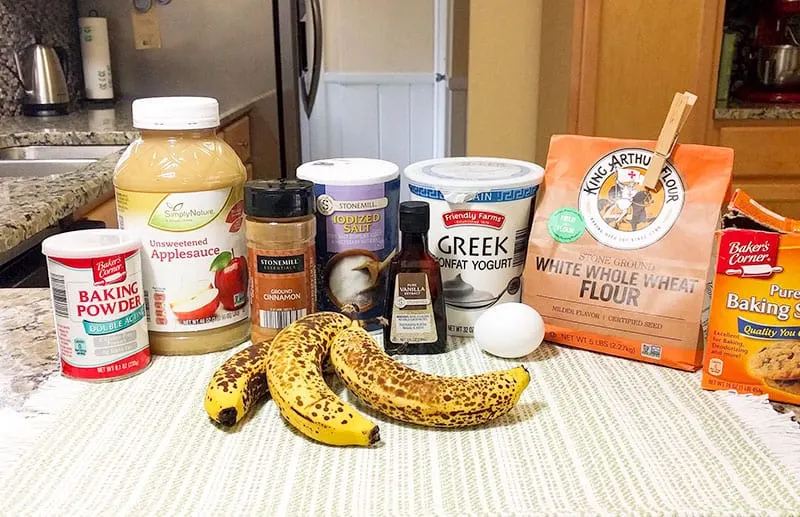 Ingredients
1 1/3 cups Whole Wheat Flour
1 tsp Baking Powder
1/2 tsp Baking Soda
1/4 tsp Salt
1 tsp Cinnamon
1/2 cup Chopped Nuts (optional): We've done walnuts or pecans. Pecans are my favorite.
3 Large Extra-Ripe Bananas, Mashed
1 Egg
1/2 cup Unsweetened Applesauce
1/4 cup Honey: I often leave this out completely and add in a little extra applesauce because we try to avoid added sweeteners.
1 tsp Vanilla Extract
3 Tbsp Plain Greek Yogurt
Instructions
Preheat oven to 375°.
In a bowl, stir together the whole wheat flour, baking powder, baking soda, salt, cinnamon, and nuts.
In a separate bowl or stand mixer, mix all of the wet ingredients until combined well. I use my Kitchenaid stand mixer to mash the bananas, then mix in the egg, applesauce, honey, vanilla, and yogurt.
Stir the dry mixture into the wet mixture until just combined.
Spoon the batter in 12 muffin cups. The muffin cups will be close to full (these don't rise very much).
Bake at 375° for 22 minutes. They will be golden brown on top when they're done. I also like to gently press on the top of a muffin. It should be firm and not squishy when you press on the top.
Allow the muffins to cool a bit before you eat them!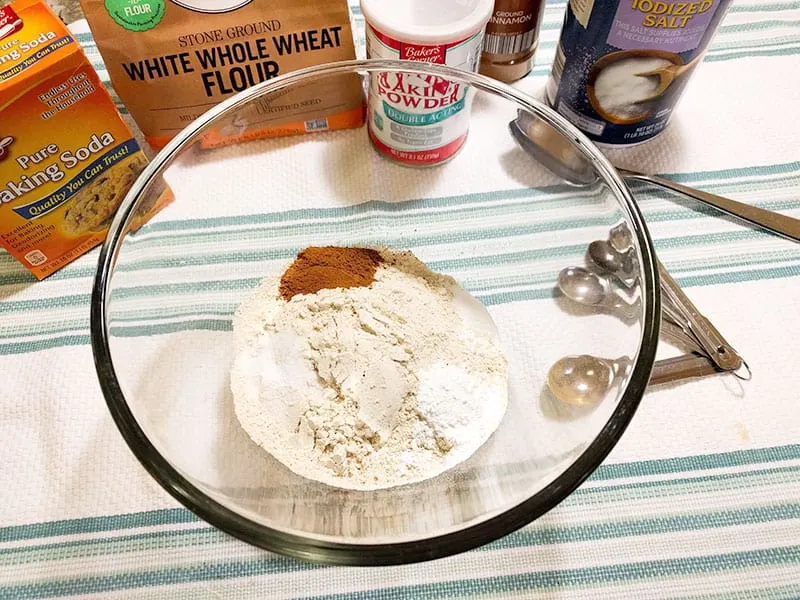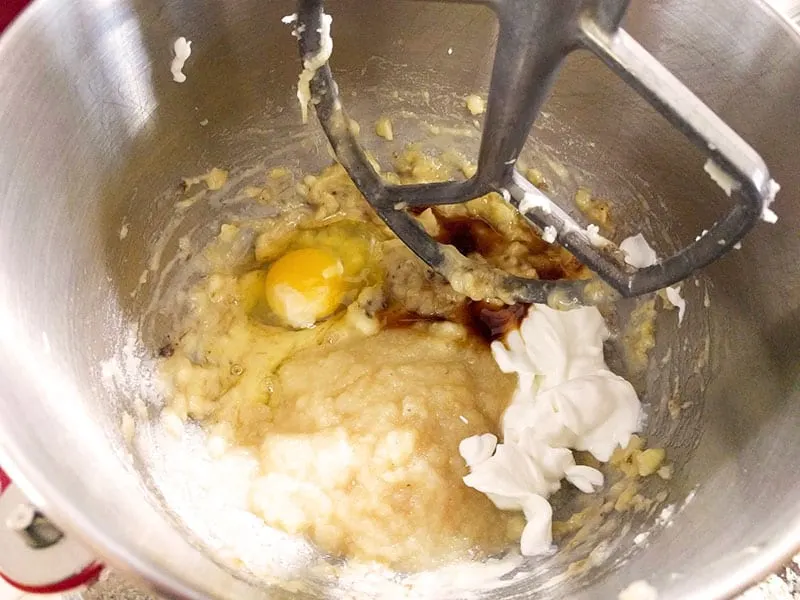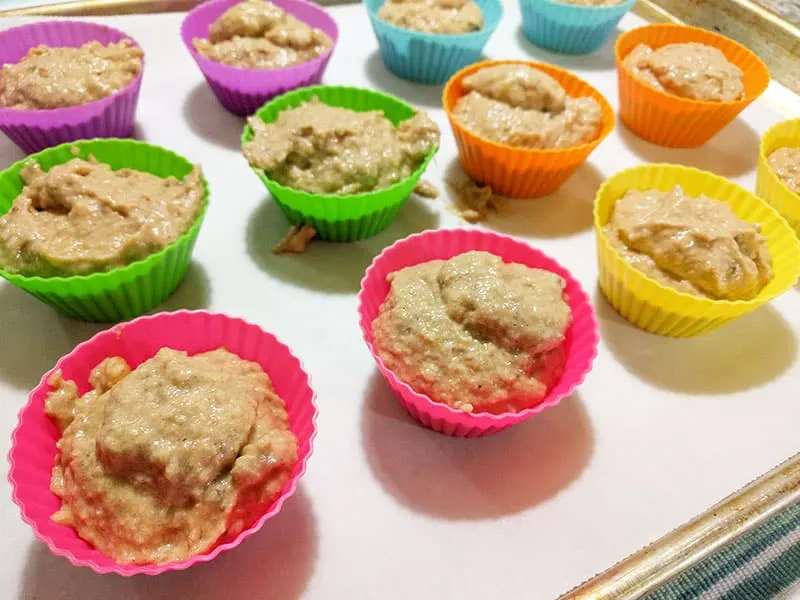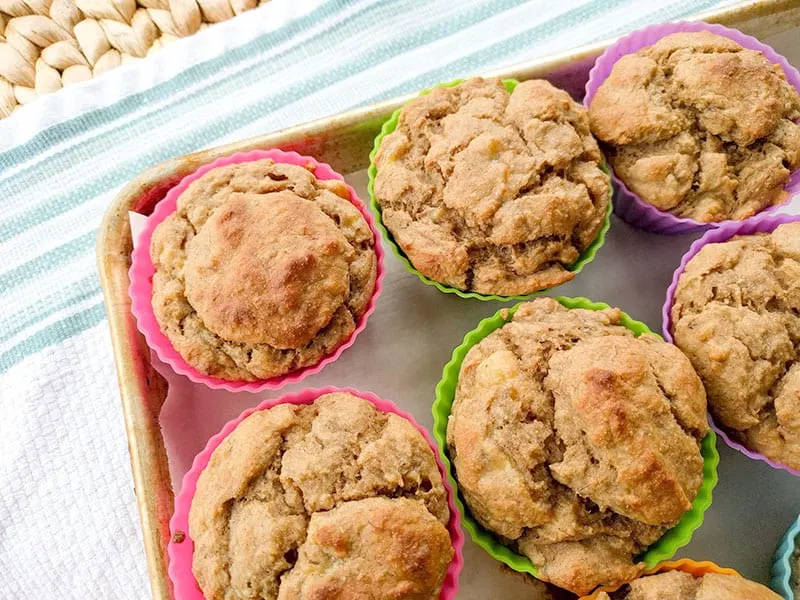 We store these healthy banana muffins in the refrigerator for up to a week. I like to warm them up in the microwave for about 15 seconds before I eat them 😍. FYI, because they are mostly made of banana, they are very moist and may have a slightly different texture than a normal muffin.
We are seriously in love with these muffins. I'm so happy to have such a healthy breakfast/snack recipe!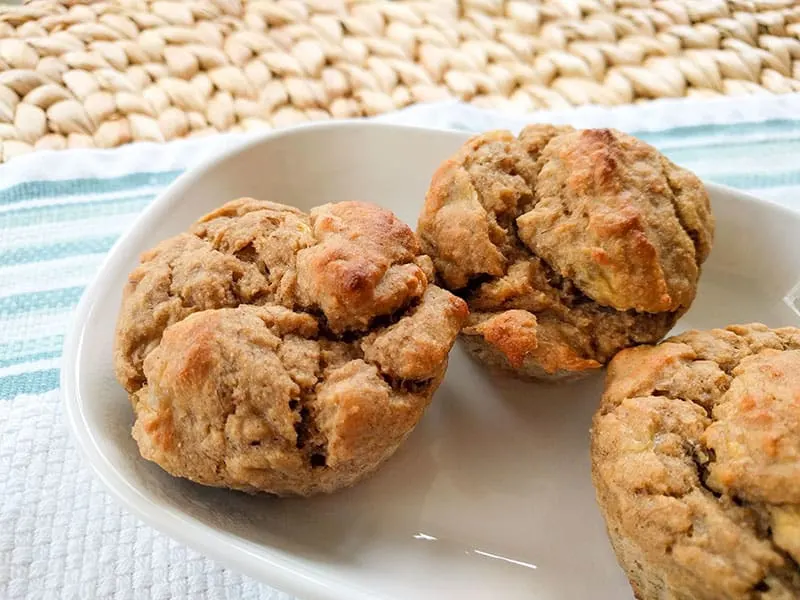 You Might Like These Posts Too:
⇒ Let me know if you try this recipe! These muffins have become a staple at our house and I'd love to know what you think as well.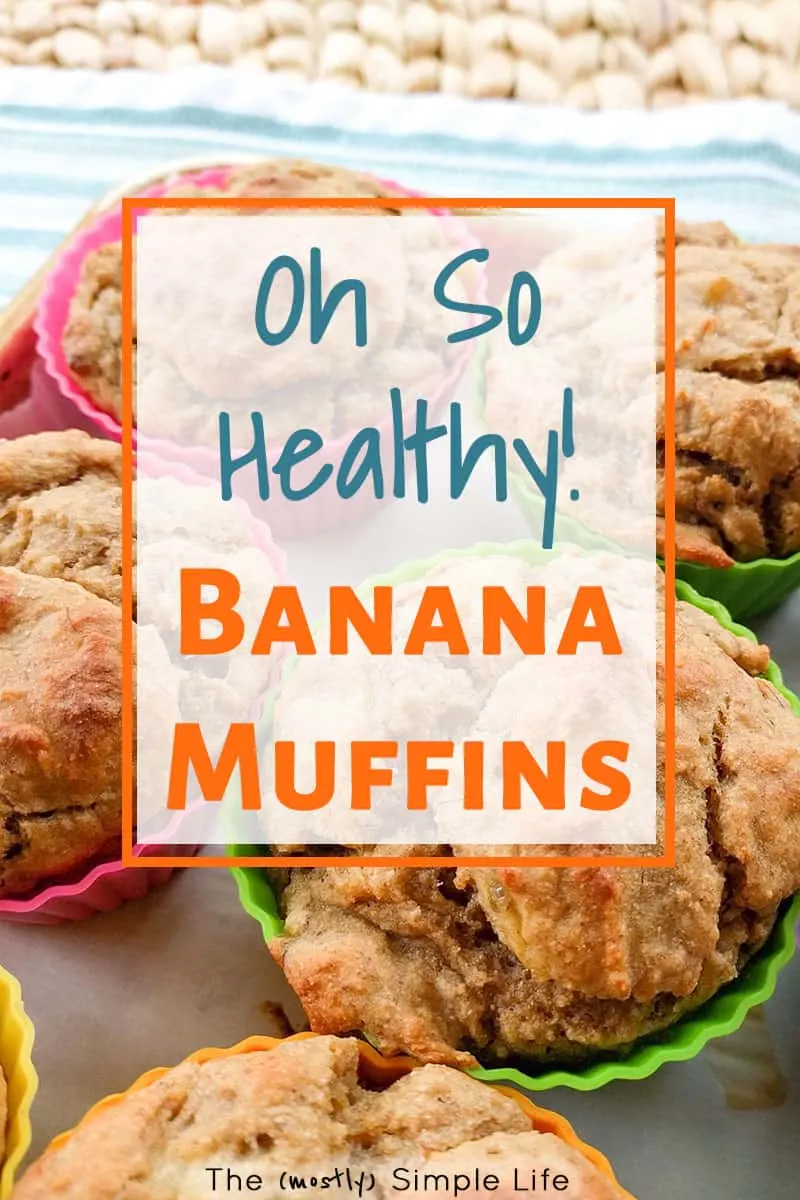 If you find this page helpful, please pin or share it :)