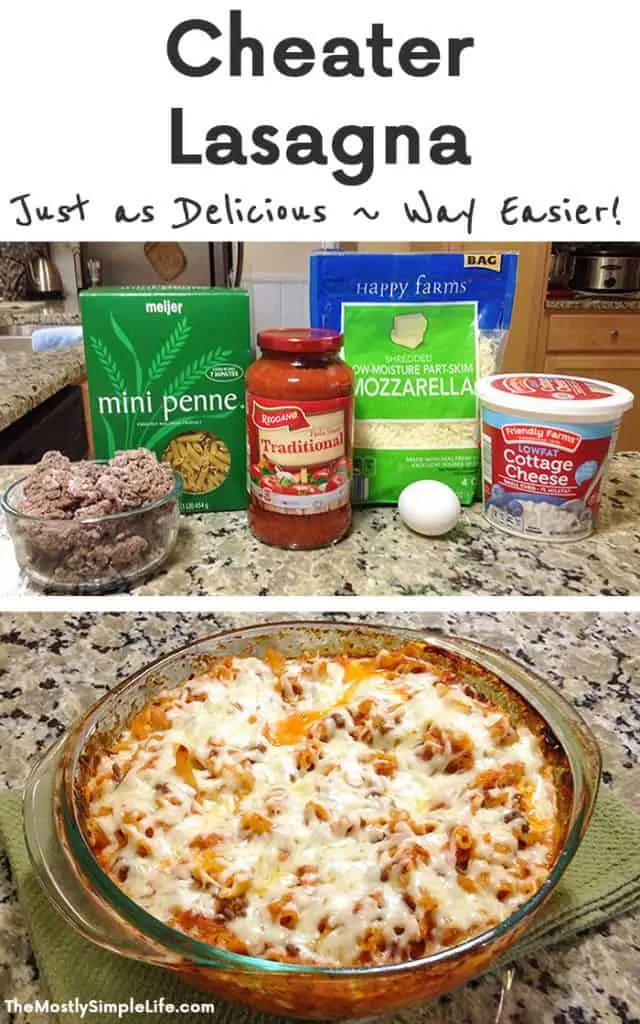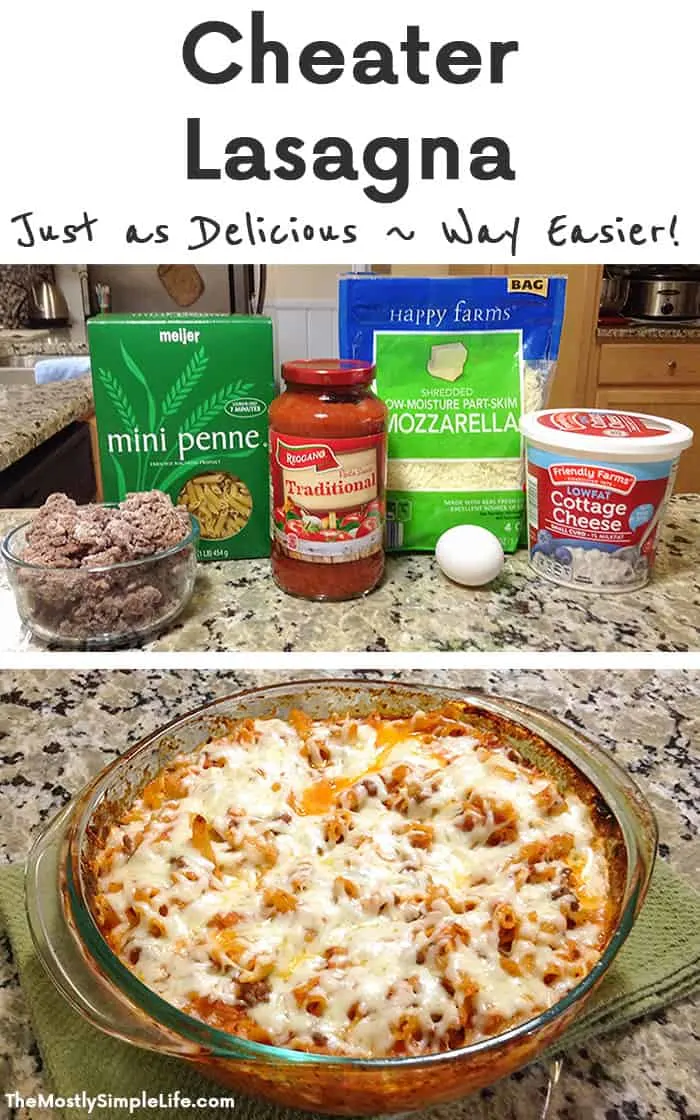 I LOVE LASAGNA but I don't love how long it takes to make it. It's one thing to have to cook the meat and boil the noodles, but then you have to nicely layer the ingredients just so that it can all get eaten.
I like a good looking meal as much as the next person, but let's be honest: it's all going to end up in my tummy either way.
So I've been cheating.
I started by using noodles that you don't have to boil. They worked pretty well but I got inconsistent results. Sometimes my lasagna would be too soupy and other times the noodles were a bit too al dente.
Now, I cheat on the layering part.
I boil penne noodles, brown the ground beef (or pull some already cooked ground beef out of the freezer), and throw all of the ingredients in one casserole dish. It doesn't look as nice as the fancy lasagna layers, but it still tastes wonderful.
(I must apologize: my food photography skills are not the best)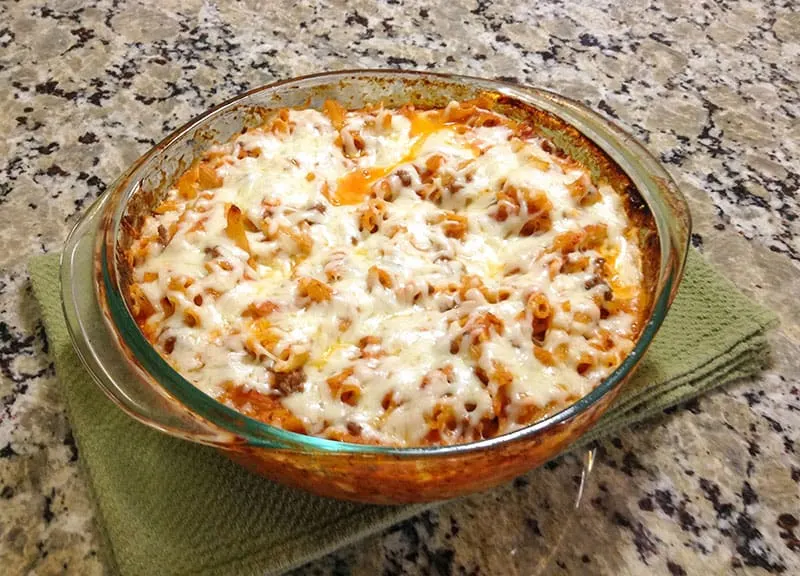 We actually like my Cheater Lasagna a bit better than normal lasagna now, because you can have better ratios of ingredients. I can make it a little saucier without worrying about the layers falling apart.
The first few times I made this, I just threw ingredients together until it "looked right". The last time I made it, I measured it all out so that I could share it with you.
It's a very customizable recipe though. You can make it cheesier or meatier if that's how you like it.
Cheater Lasagna is also very inexpensive. I only used a quarter pound of meat in the whole thing. We prefer cottage cheese instead of ricotta cheese, so you save money there as well.
Easy, Frugal, and Delicious. Those are basically the three most important factors for every meal I make 🙂
SIDENOTE: You can get the meal planning printable I use each week by entering your info below!
[convertkit form=830245]
Cheater Lasagna
Ingredients:
1/4 lb Ground Beef, cooked and drained
8 oz Penne Pasta
24 oz Jar of Pasta Sauce
1 Egg
3/4 cup Cottage Cheese
1 1/4 cup Shredded Mozzarella, or a blend of Mozzarella and Parmesan
Instructions:
Preheat your oven to 350° and spray a 2 quart casserole dish with nonstick cooking spray.
Boil the pasta according to the instructions until al dente.
Combine all ingredients in the casserole dish, reserve out 1/2 cup of mozzarella.
Cover and bake for 30-40 minutes, until it's starting to bubble around the edges.
Top with the remaining 1/2 cup of mozzarella and bake for another 10 minutes, uncovered to melt the cheese.
Eat! (Serves 6-8)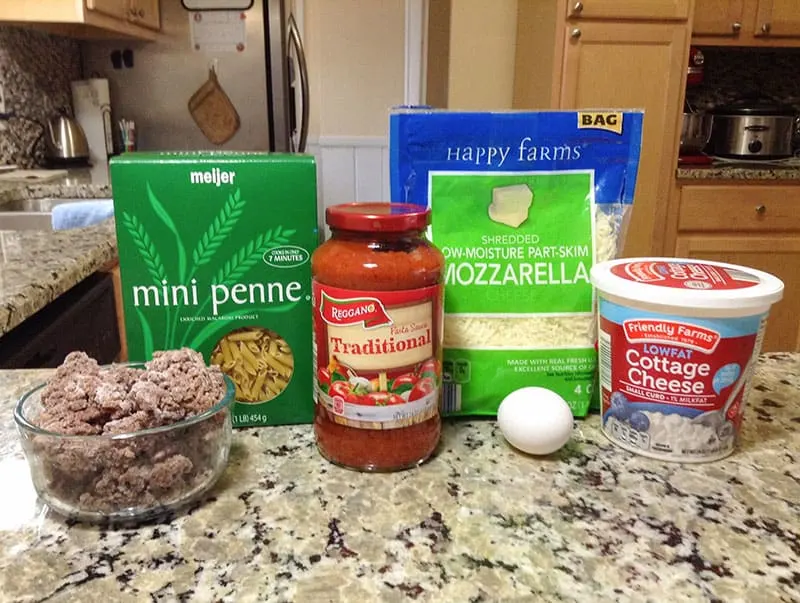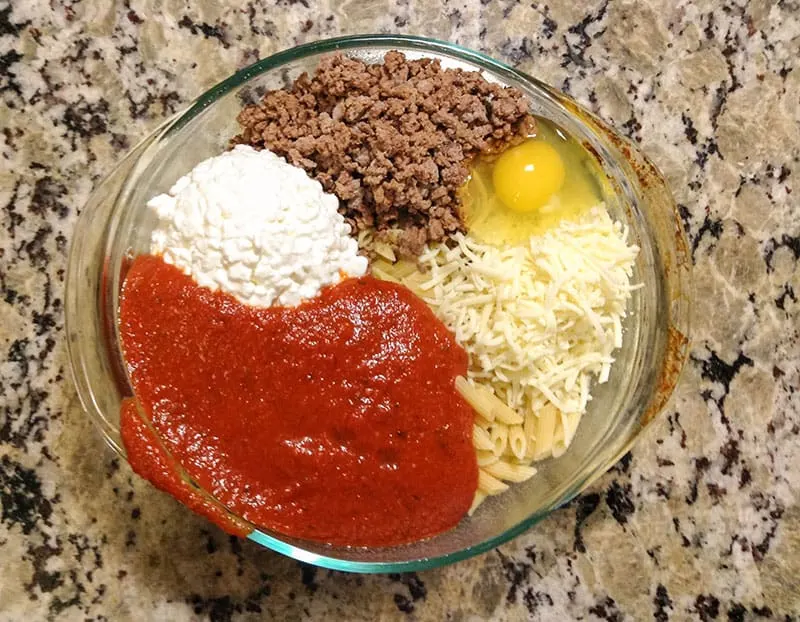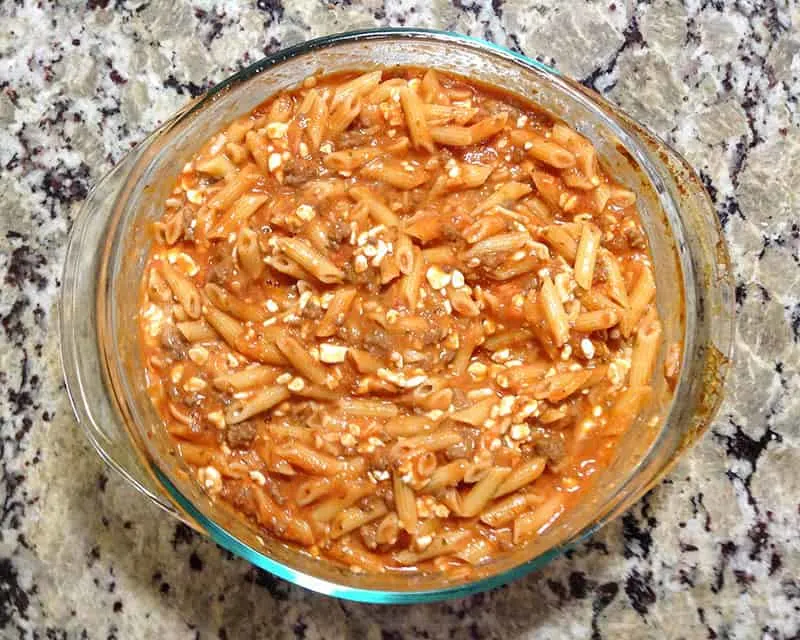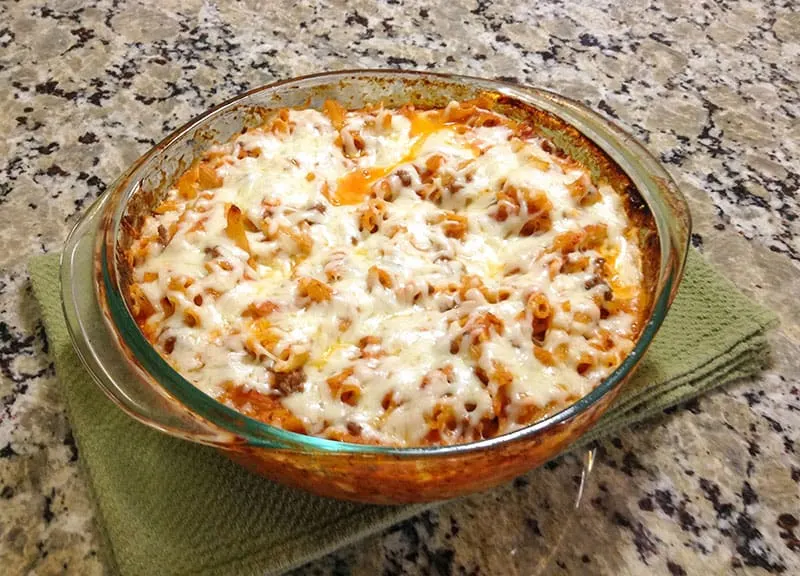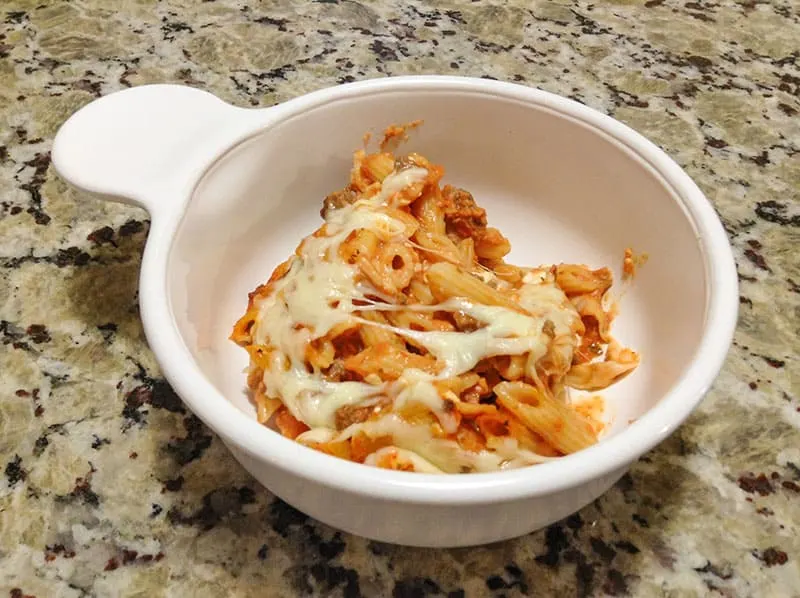 Cheater Lasagna goes great with green beans or roasted broccoli.
My Cheater Lasagna is easier and less expensive and still delicious! I hope you'll give it a try and let me know what you think.
Related Posts:
The Big List of Summer Meal Ideas
Meal Planning Just Got 5X Easier
How to Eat More Beans (or get your family to)
⇒ Are you a lasagna lover like me?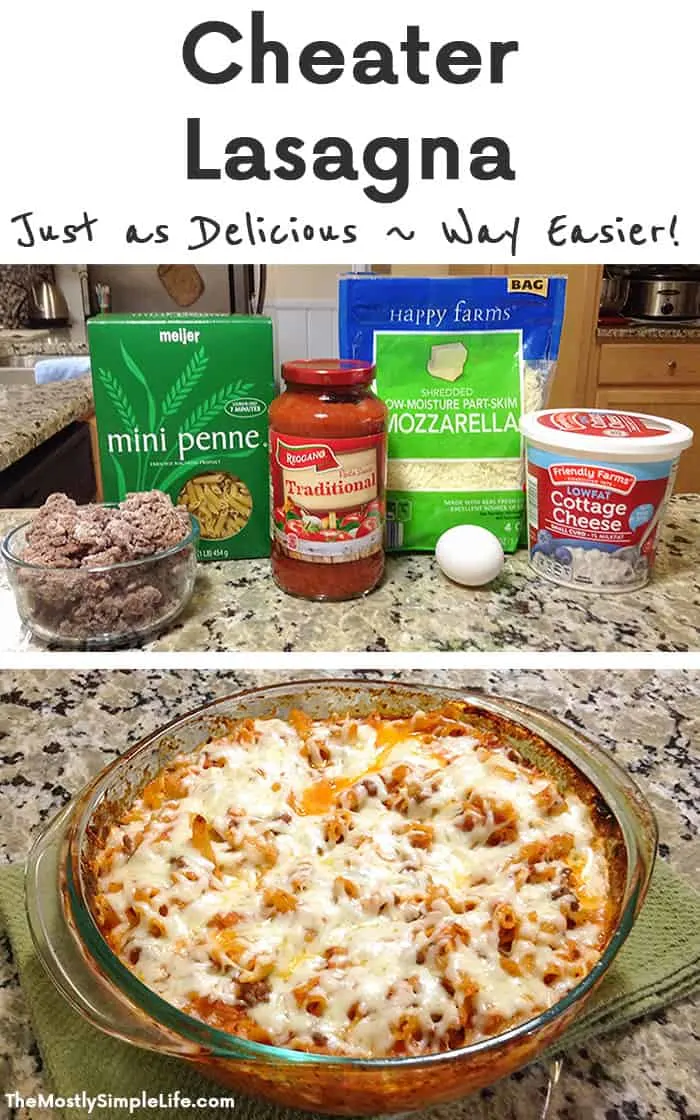 If you find this page helpful, please pin or share it :)