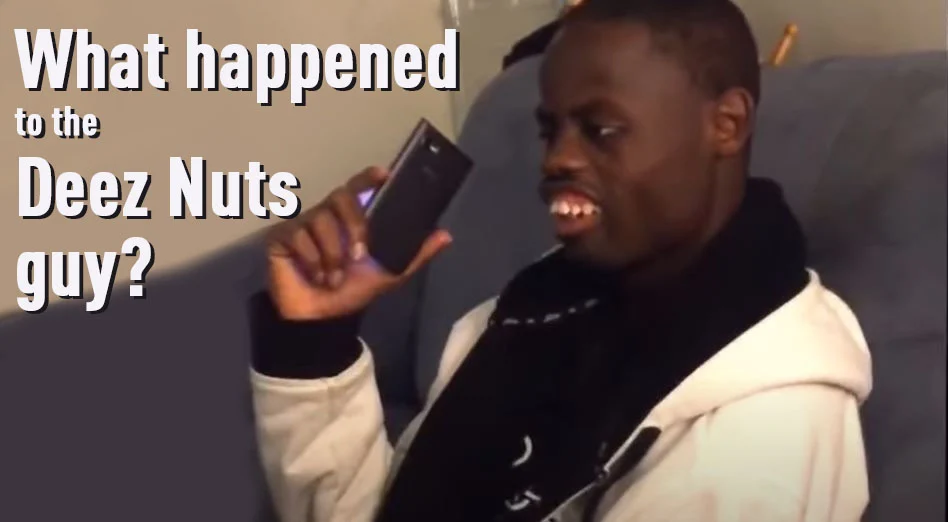 You've probably already seen the Deez Nuts Guy in the short youtube video released in 2015 that made him very famous. His real name is "Welven Harris", nicknamed " Welven Da Great". Following his short 50-second video that went viral, the "Deez nuts guy" became an internet sensation and was invited on several TV and radio shows.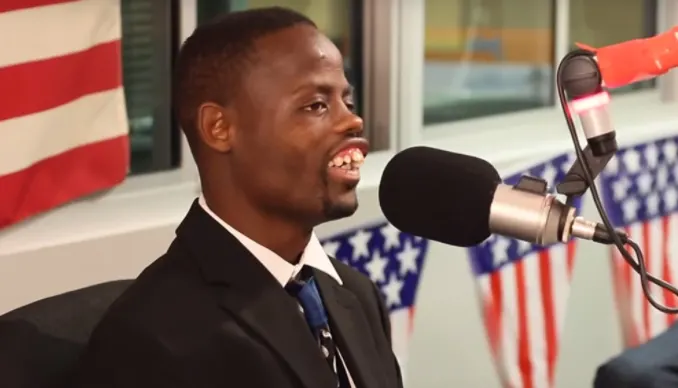 The video now has an amazing 40 million views and 1 million likes on YouTube! He started to attract many women's attention.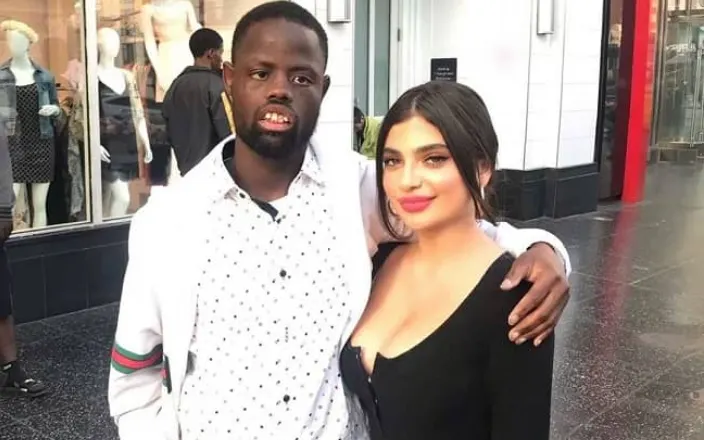 The result of his video was a wave of new "Deez Nuts" jokes, and we have just published a recap of the best Deez Nuts jokes and memes.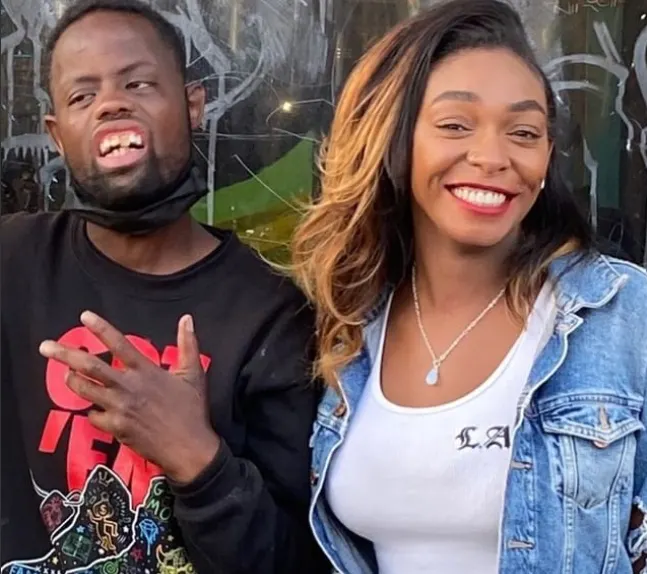 But you may also wonder what happened to him – and is it true that he recently passed away?
Is the Deez Nuts Guy Now Dead?
Announcements of his death have been published on several websites, and many YouTubers posted RIP messages on his original YouTube video. Welven Harris was declared dead without evidence.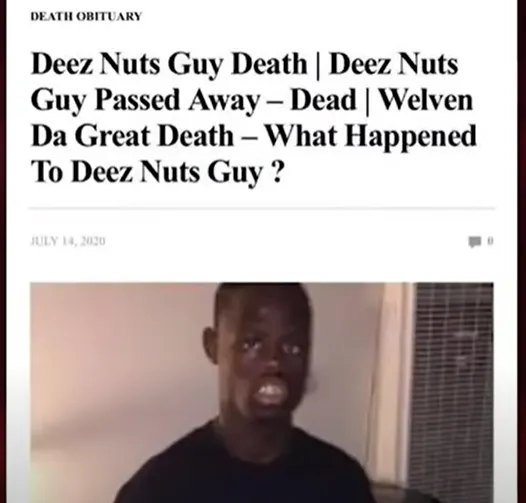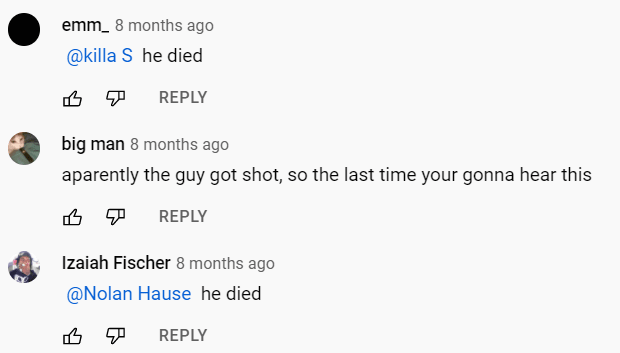 But the Deez Nuts Guy is Still Alive in 2023
We can confirm that Welven Da Great is indeed alive: he is not very active on Social Media, but here is a post from January 2023 where he appears alive and well:
But Is he OK?
Reports of distressed situations still have his fans worried about his safety and sanity. Photos and videos have circulated showing him in a very bad state: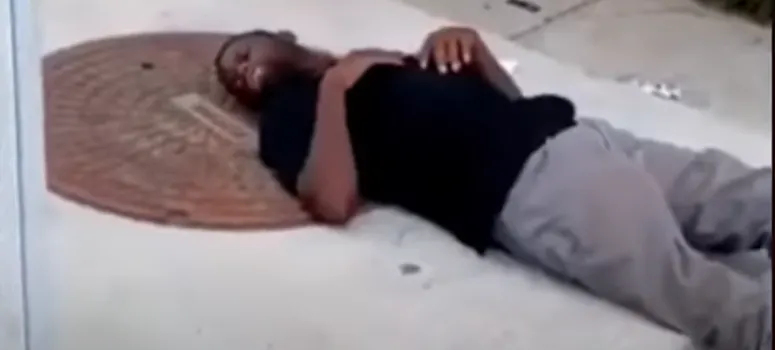 Related Post: View the 101 Most Upvoted Deez Nuts Jokes of All-Time
Several YouTubers also reported seeing him very drunk in Las Vegas – but then again, who is sober in Vegas?



Eventually, after the widespread rumors, Welven and his cousin had to make a TV announcement that he was still alive & OK. In this improvised "news" announcement, he claims "I'm ok", and his cousin follows-up with a wish that people would just leave him alone. We couldn't agree with her more.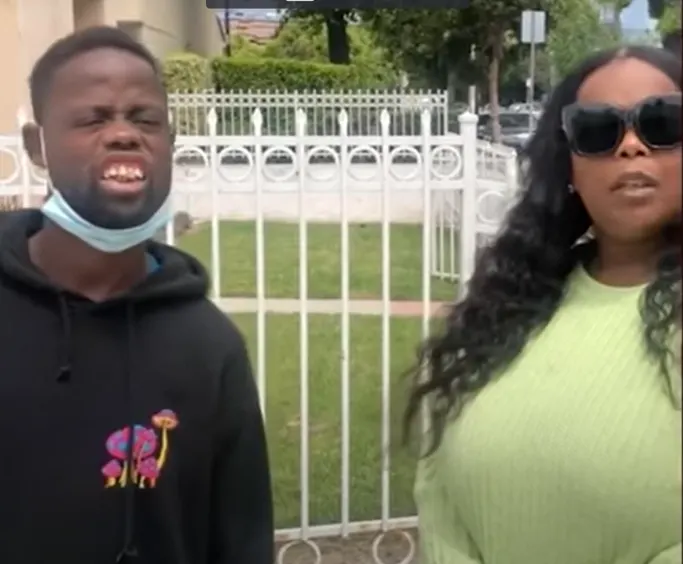 Interestingly, Olympic athlete and professional wrestler Jeff Cobb posted a picture of himself with Welven Da Great – but dealt Welven a low blow by describing how he didn't charge him for the pic (see Jeff's tweet below).
Related Post: View the 101 Most Upvoted Deez Nuts Jokes of All-Time
How "Deez Nuts" Started – 1 Million Likes on YouTube!
What came in the mail? This video went viral like crazy with more than 1 MILLION likes and 45 millions of views. You just can't be any happier than the "Deez Nuts Guy" after delivering his Deez Nuts joke (with his dad!).
Most "Deez Nuts jokes" these days originated from this call made by Welvin Harris, back in 2014. Welvin called his father asking if "something came in the mail today?". When his dad asked "What?", he replies "Deez Nuts" and then bursts out laughing like crazy ("Got'eeeeemmmm!").
It is true that there were many reports that the Deez Nuts guy was charging anywhere from $5 to $20 for fan pics with him. But who could blame him for trying to turn his fame into a bit of cash?
Sooo ran into Deez Nuts guy at a mall/ casino while walking off dinner…. this fool said "You lucky I ain't charging for pics today" bro you came up to me!!! pic.twitter.com/uwbMO4RF4r

— Jeff Cobb (@RealJeffCobb) February 28, 2018
To this defense, many fans who met him also report that he is a great guy, and very fun to be with. Don't always believe the sensationalist media reports that are always looking to capture drama.
Who is The Deez Nuts Guy?
Name: Welven Harris, alias Welven Da Great or The Deez Nuts Guy
Age: He will turn 35 in May 2023. He was born in May 1988 with mental and physical challenges. He was born in Long Beach, CA.
Where He Lives Now: Lives in Las Vegas, NV.
People started to wonder about 'Deez Nuts' and that's how we realized what a great guy Welven Da Great was. Soon he began to appear on many TV shows.
The Kevin Hart Imitation (Quick video)
Kevin Hart even repeated his YouTube video in a quick 30-minute repeat worth watching:
His Instagram account has plenty of pictures of him with his female fans: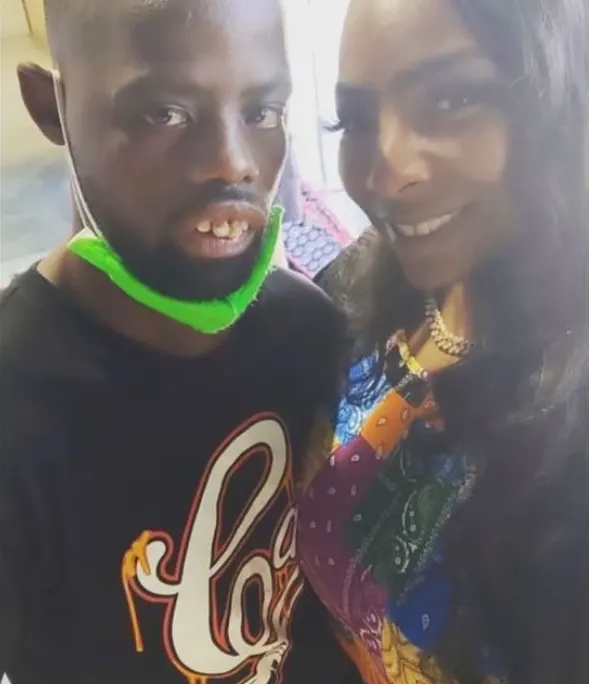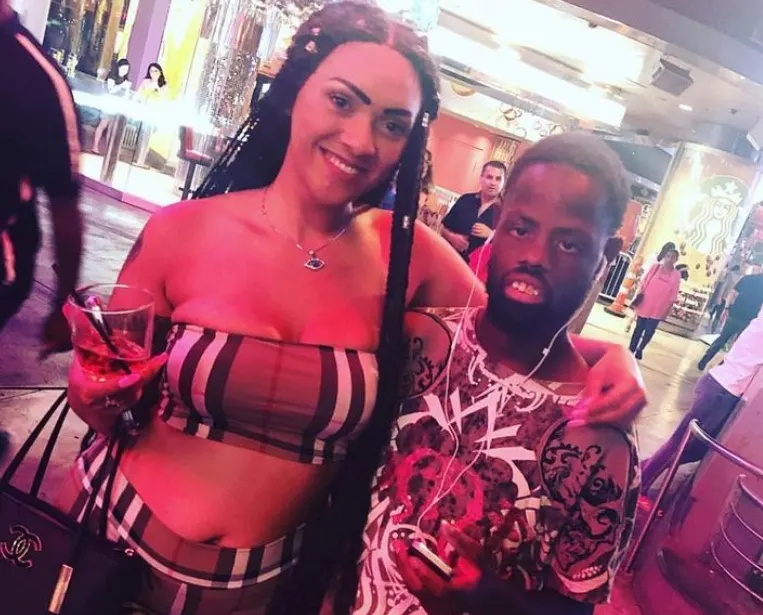 Related Post: View the 101 Most Upvoted Deez Nuts Jokes of All-Time
His Social Links
How Did The Deez Nuts Guy Become Famous?
The Deez Nuts epidemic started when Welven Da Great posted his prank called "Deez Nuts" on YouTube. Within few days it went viral and most people just caught the joke by surprise. At that time he was only 17 years old but now is famous for making up one of the greatest jokes in internet history.
Check Out our Selection of the Funniest Deez Nuts Memes
That's all we have about the Deez Nuts guy. But make sure you check out our list of the funniest Deez Nuts jokes and Deez Nuts memes below.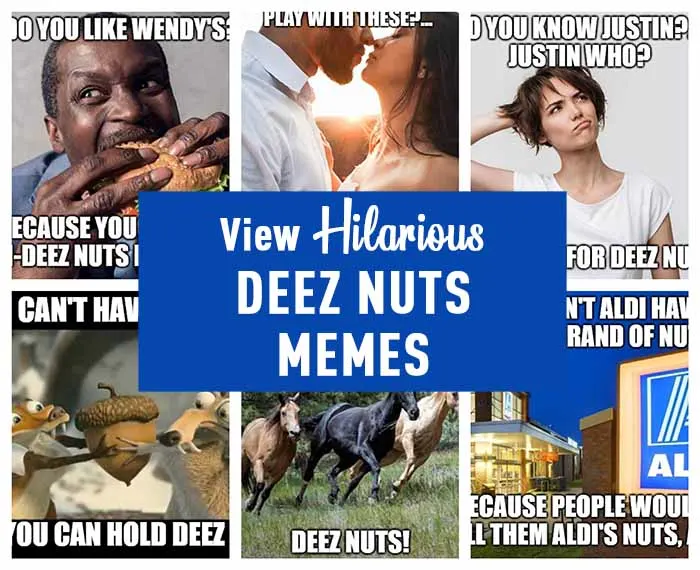 Or view our selection of the best Deez Nuts jokes.
If you find this page helpful, please pin or share it :)