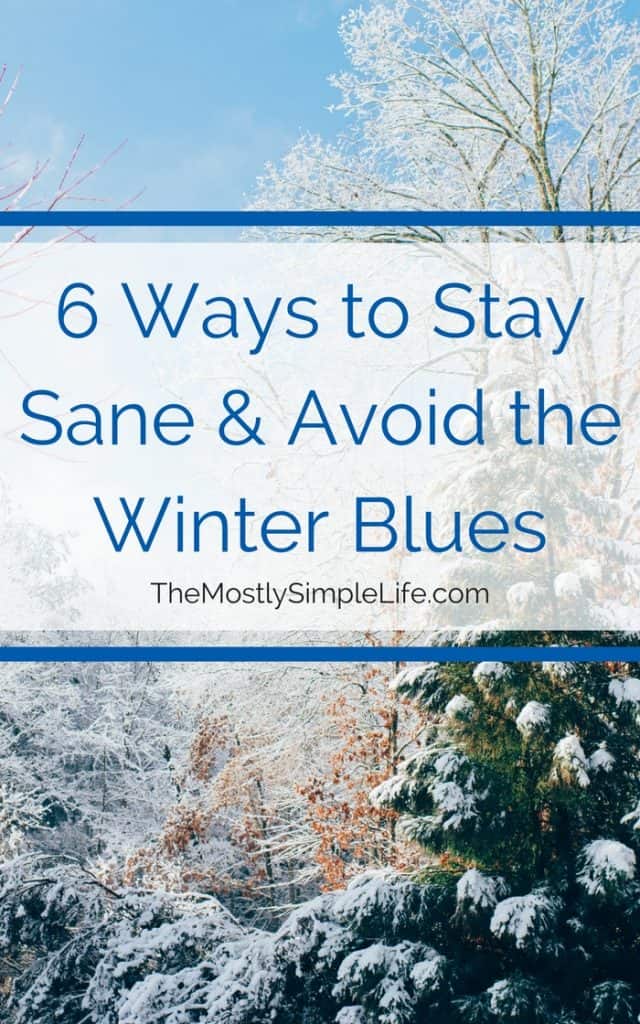 (This is a repost of one of my first blog posts that I've made some updates to. We're busy unpacking and adjusting to our new home this week.)
I know it's only October, but it's getting dark so much earlier and we're having a lot more cloudy and rainy days. I hate to think about it, but winter is coming.
Winter in West Michigan is no joke. Loads of snow, hardly any sunshine, and weeks below freezing (sometimes weeks below 0ºF).
I have a really rough time making it through winter. I try to take good care of myself because I struggle with seasonal depression as well as the cabin fever that everyone tends to feel after a long, cold winter.
Here are some of the things that help me:
6 Ways to Stay Sane & Avoid the Winter Blues
1. Work on a Big Project
It's so easy to get home after work, eat dinner, and bundle up on the couch to watch Netflix until bedtime (ask me how I know).
If you have a big project you're working on, it's motivation to get off the couch and exercise your brain a little.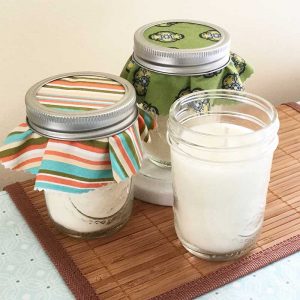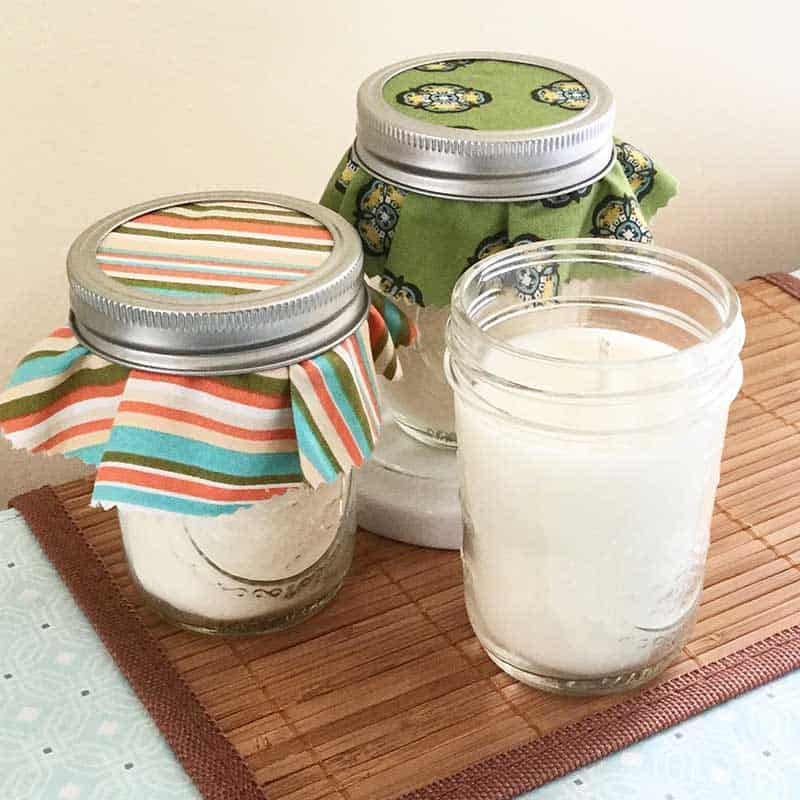 Some project ideas might be:
A sewing project like a few bags or a quilt (I got

this book

for Christmas, so one of these might be a winter project for me).
Working through a class like the ones on

Udemy.com

. I've taken a few classes and they've all been awesome!
A small building or remodeling project if you have a basement or heated garage to work in.
Organizing photographs. Is there anyone who doesn't have a pile of photos (physical or digital) that they've been meaning to do something with?
A super tough puzzle. Ive got my eye on

this one

.
Try something new, like making your own candles. See my tutorial here.
Start a blog! I started my blog last winter and it gave me plenty to do while it was cold out. Click here to find out why I think you should start a blog + how to do it.
2. Change Out Your Light Bulbs
This might seem like an odd idea, but it has helped me.
Most regular light bulbs give a yellow glow. When it gets dark out by 5pm, that yellow, fake light starts to bother me.
I've changed out most of our light bulbs to daylight bulbs. I hate feeling like it's late at night when it's only six o'clock. The daylight bulbs give off a more natural light that kind of tricks my mind so it feels earlier in the day, because it is!
3. Get Moving!
I try to do something (anything) to get moving every single day.
Exercise makes your mind and body feel better. Even something as simple as 100 jumping jacks or 5 minutes of stretching can make you feel like you're a little less trapped indoors.
We purchased this inexpensive exercise bike a few winters ago and it has gotten a ton of use in the winter months. It's completely silent, which I love, so we take turns riding each night while we watch a show on Netflix.
Our apartment we just moved into has in indoor pool! In fact, we narrowed our apartment search by looking for apartments that accepted dogs (#1 priority) and that had an indoor pool 🙂 We figured if we had to live in an apartment for the winter, we at least needed something exciting included.
Let me tell you: when it's ice cold outside, nothing feels better than splashing around in some warm water. Swimming is such good exercise.
Many cities have gyms or rec centers where you can pay to use the pool per visit instead of spending money on a full monthly membership.
4. Enjoy Some Quality Family Time
We play quite a few board games and card games during the winter. Or, we'll pull out a puzzle and listen to an audio book while we work on it together.
Summers always seem to be so busy, so take advantage of a slowdown in everyone's schedules and have some fun together.
Take a look at this post of our favorite board game apps for some inspiration.5. Eat More Fruits & Veggies
My instinct when the weather is bad almost every day is to order takeout. But eating heavy, greasy, or fried foods doesn't make me feel any better.
The more fruits and veggies I eat, the better I feel. Plus, I have more energy to do the rest of these tips.
Eating too much pizza, while enjoyable, just makes me want to flop on the couch and then go to bed early.
I use the Ibotta app to get money back on our groceries. They even have rebates for fruits and veggies. I've created a tutorial for exactly how I save money on fruits, veggies, and non-name brand foods.
6. Go Outside Anyways!
My last way to stay sane in the winter is to go outside no matter what the weather is.
Yes, it's cold, windy, and snowy. O well! Bundle up and go for a walk. Our pup needs a walk everyday, so that definitely helps motivate us to get out.
There's all kinds of fun to be had outside in the winter. And once you thaw out afterwards, you'll probably be glad you did it!
Ideas:
Go ice skating
Find a sledding hill
Build a snowman
Take fun photos in the snow
Go for a walk while it's snowing. So beautiful and peaceful.
Related Posts:
16 Ways to Simplify Your Life Today (in 30 minutes or less)
How to Stay Positive When Life Sucks
How to Use Mindfulness to Improve Your Life
Are You Super Stressed? Make These 5 Things a Priority
⇒What do you do to avoid the winter blues? Are there any activities you look forward to in the winter?