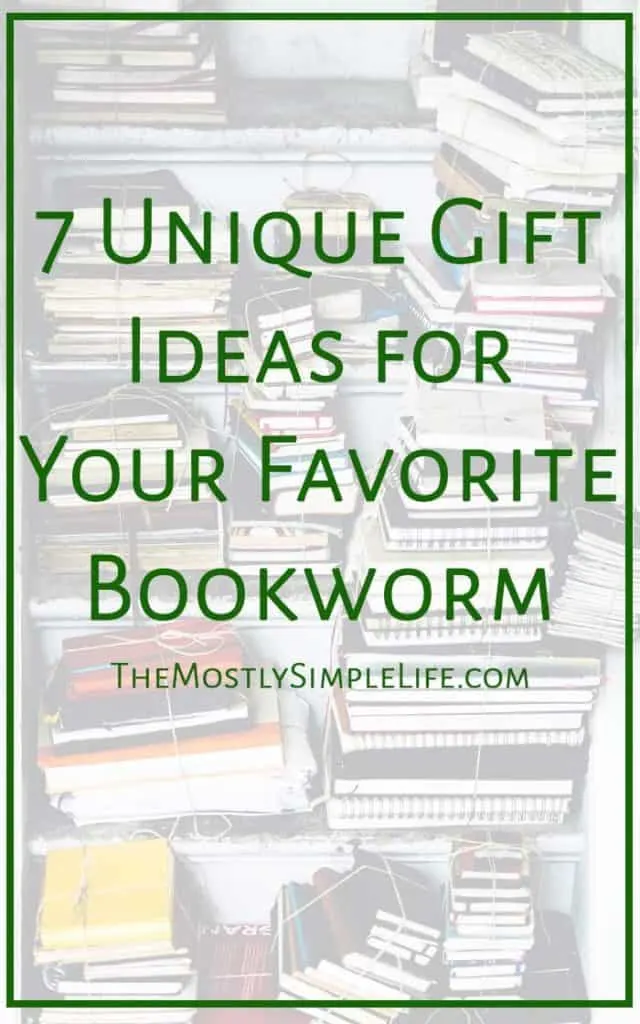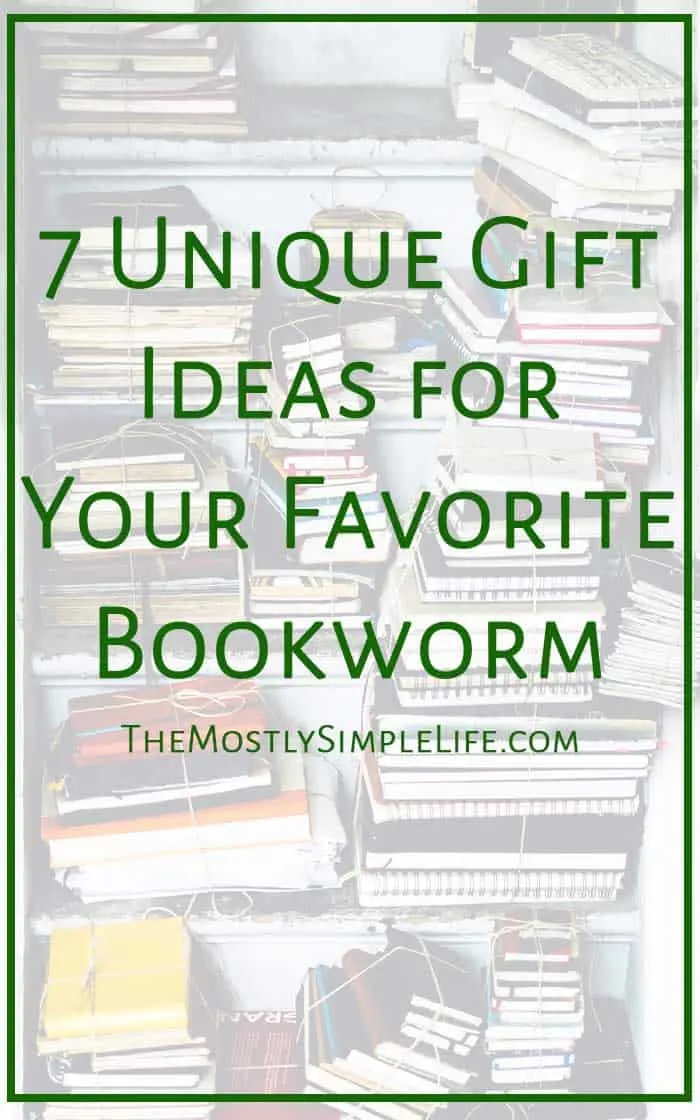 Is someone on your Christmas list a bookworm?
I have to say that it's usually fairly easy to buy for a book lover because they often have a huge list of books they'd like to read. But if you're looking for something a bit more unique, check out this list!
I'd love, or already own, most of these!
A lot of the ideas on this list are quite affordable, but if you're looking for more inexpensive gift ideas, check out my list of gifts for $15 or less.
Gift Ideas for Your Favorite Bookworm
1. Special Edition
If your bookworm has a favorite classic book, chances are you can find a beautiful edition of their favorite that they will treasure.
I'm a big Jane Austen fan and I've got a few pretty editions on my Christmas list.
A lot of them come in sets, or you can purchase individual books.
2. Audible Membership
I love listening to audio books (they're one of my secrets to getting more done) and Audible has a huge selection. You can gift a 3, 6, or 12 month membership.
Another great thing about Audible is that you're not just renting the audiobook. You get to keep it even if you cancel the membership.

3. Mug
Coffee mugs are such a fun way to express yourself.
How about giving your favorite book lover a mug, some fancy hot cocoa and a book from their reading list so that they can get cozy and enjoy some reading time.
Here are some fun choices:
Related Posts:
How to Make Your Own Soy Candles
16 Ways to Simplify Your Life Today (in 30 minutes or less)
The Big List of FREE Fun Activities
4. T-Shirt
I kind of feel like everyone loves receiving a fun t-shirt, especially if it's one about their favorite hobby.
I found these shirts for a bookworm:
5. Litographs
Have you ever heard of Litographs? It's a super cool company that makes beautiful posters out of the full text of classic books.
I have their Pride and Prejudice poster. From far away it looks like artwork, but up close you see the tiny words. You could actually read the entire book off of the poster, but you'd probably want a magnifying glass.
They also make tote bags, scarfs and shirts.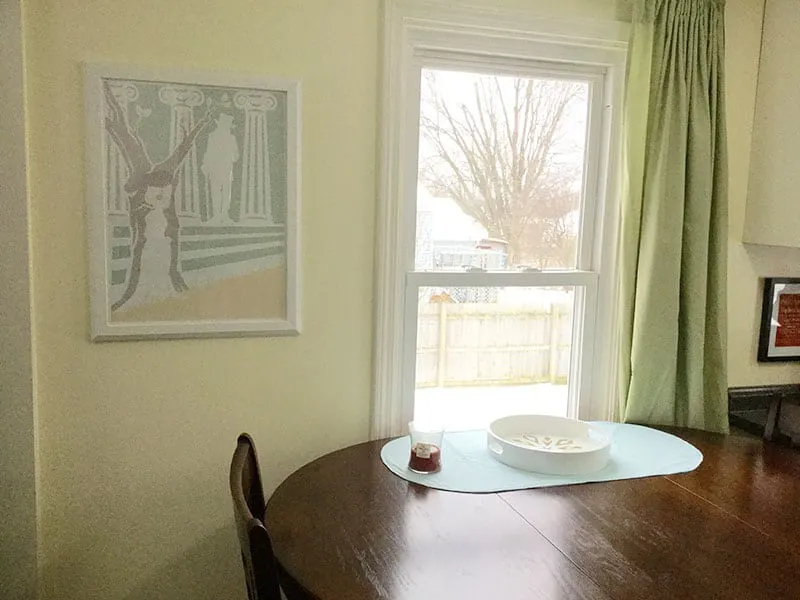 6. Kindle Paperwhite
I got a Kindle Paperwhite last year and I love it!
A kindle eReader is different from other tablets because it doesn't have backlighting, which means that your eyes don't get tired like they normally do when you look at a screen for too long. The great thing about the Paperwhite is that is has a built in reading light so that you can read anywhere without a light, but you don't strain your eyes.
A Kindle Paperwhite makes an amazing gift and the newest version has some great updates. If your bookworm has an older version, they might enjoy an upgrade.
7. Kindle Unlimited Subscription
Kindle Unlimited is a subscription service that gives you access to over 1 million titles and thousands of audiobooks.
It can be used on any device. You can keep up to 10 titles at a time and there are no due dates.
Your book lover will never be without something to read if you gift them a subscription.
Click here to give Kindle Unlimited as a gift.

Bonus Ideas:
⇒ What are you getting the book lover on your list?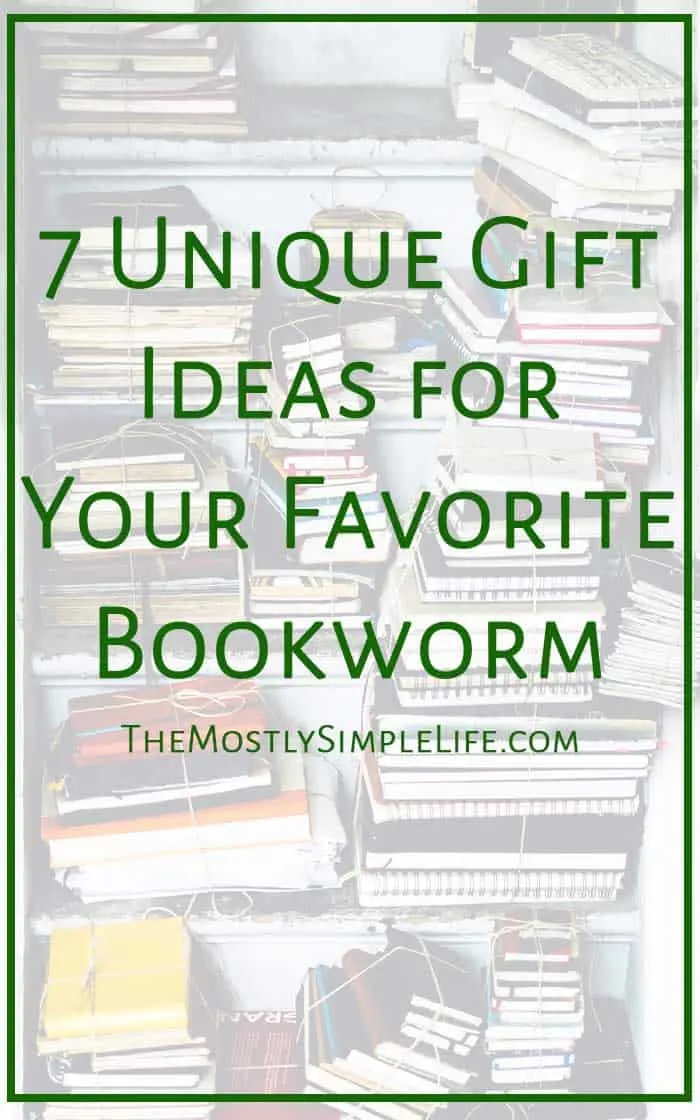 If you find this page helpful, please pin or share it :)