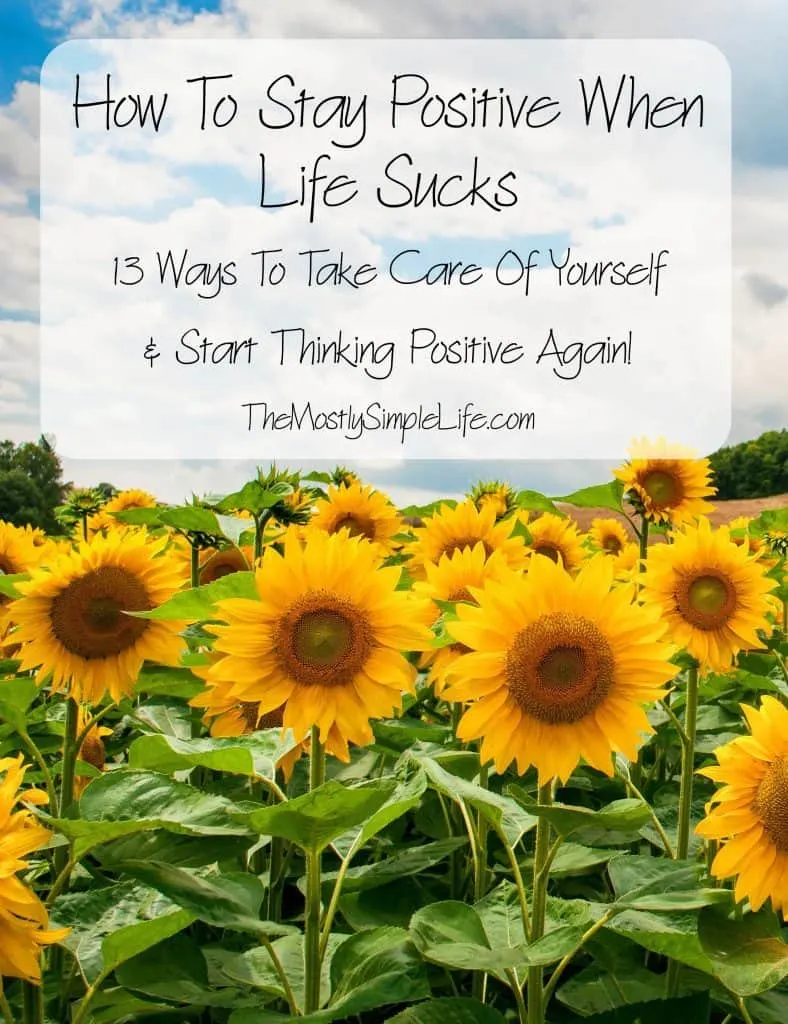 Everyone struggles to stay positive at times. I am, by nature, a positive thinker. But sometimes life is just hard. It is really hard to stay positive when life sucks.
Maybe you've lost a job, had family issues, went through a breakup, or are going through difficult financial times. Maybe there is nothing big wrong but you're just plain overwhelmed and tired. (Side note: Always seek the advice of your physician if you're battling depression or anxiety)
When life is hard and you're having trouble staying positive, it's time to step back and make sure you are taking care of yourself. I've been having a hard time staying positive lately, so I made this list:
How To Stay Positive When Life Sucks
Admit That Things Suck Right Now
Isn't that how it goes? Admitting it is the first step to recovery, right?
Well I'm going to add on to that: Admit that things suck right now, but realize that a negative mindset certainly won't make things any better.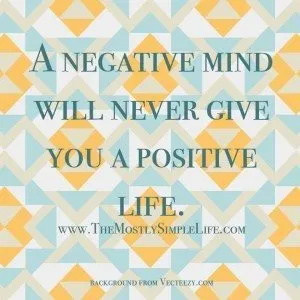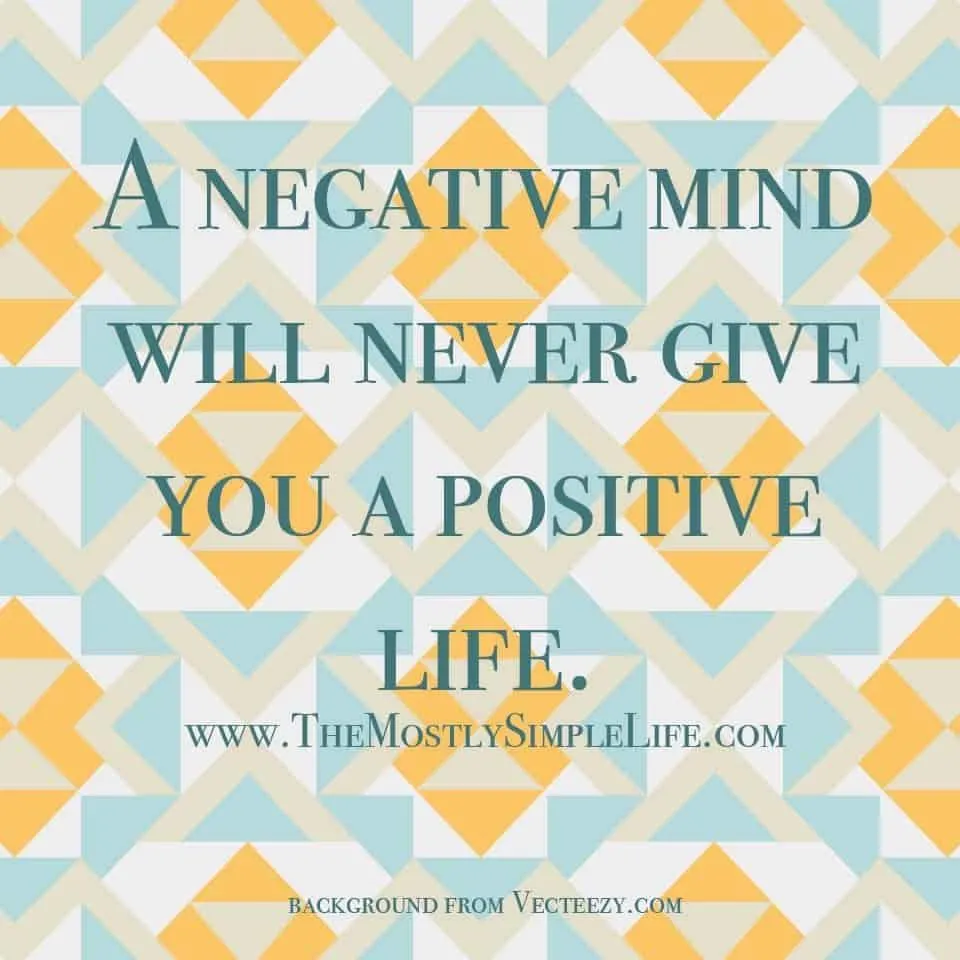 List All The Good Stuff
There might be some really tough stuff going on in your life right now, but there's got to be some good things too.
Make it your goal to come up with 5 things every day that are good. Here's my list for today:
I had a warm, cozy bed to sleep in last night
I went for a walk and felt some warm sunshine on my face
Puppy cuddles
Our cupboards and refrigerator are full of food and dinner was delicious
We got to spend some fun time with family
It doesn't have to be big things. Just think about the good. If you are on a computer or device reading this post, then I can guarantee that you have a few things to be thankful for. Most likely clean water, a warm home, and clothes to wear at the bare minimum.
Listen To Your Happy Music
Whatever tunes put a smile on you face, crank it up! Maybe even have a little dance party in your bedroom. Here's my current happy music if you're in need of inspiration:
Get Some Fresh Air
Get out of the house and take a walk. If it's nice, go to the beach or walk through the park with a good friend.
And don't be on your phone the whole time. Take deep breaths of that fresh air and listen to those soothing nature sounds.
Take a Nap, Bath, or Shower
Basically, give yourself some down time. Which sounds better? A nap, a bath, or a shower? Make time for whichever of those you need to most right now. They are all so relaxing and you need to prioritize some relaxation.
Get Sucked Into a Good Book
When I'm stressed and my mind is going to negative places, I need to get outside of my head for a while. Getting caught up in a great book really takes my mind off of what is bringing me down. Audio books can be great too. I love being read to, especially if the reader is a really good one. If you're looking for a good book, I wrote about a few of my favorites:
Books Worth Reading Multiple Times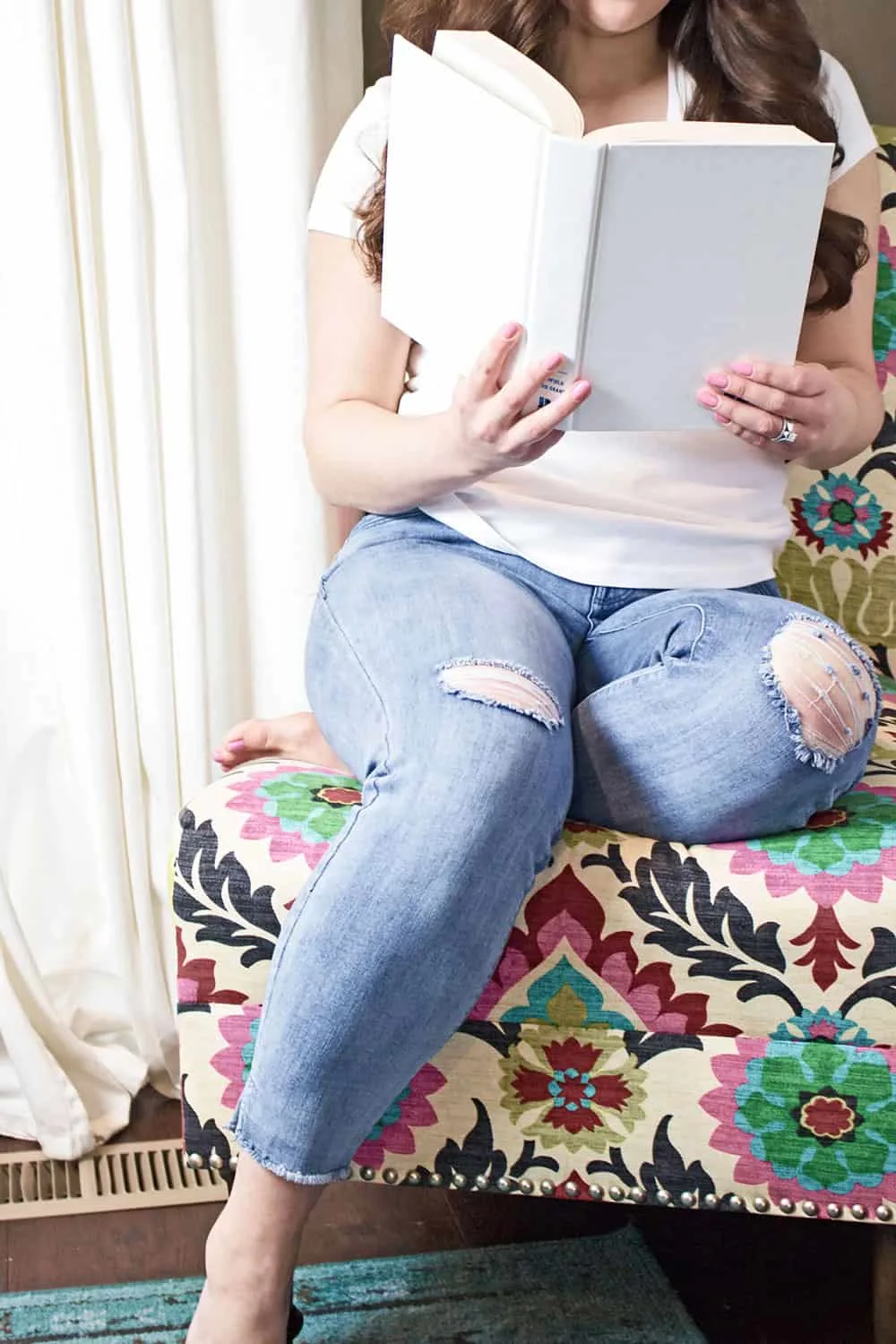 Cuddle
Studies have shown (read here) that touch can make you less stressed and even lower your blood pressure. So hug and cuddle your loved ones. Puppy cuddles count too 🙂
Drink Water
Isn't drinking more water the answer to everything? Well, kind of.
Drinking water can help you think more clearly, be less tired, and keep you healthy, among other important functions. Those are all very good things if you're have a hard time staying positive in the midst of difficult times.
Treat Yo' Self
I'm not saying that you should go crazy here, but a little treat here and there always improves my mood.
If you're dealing with financial difficulties I definitely don't recommend spending extra money to treat yo' self. There are ways to treat yo' self without spending big:
Take an extra-long bath or shower
Sleep in
Make a special meal
Go out for dessert or use part of your regular grocery budget to get a pre-made dessert from the grocery store
Make a small, special purchase
Unplug
When I'm having a hard time staying positive, looking at other people's "highlights" on social media doesn't make me feel any better.
You may feel yourself getting sucked in to Facebook and Instagram for hours. It won't make you feel any better.
If you want to catch up with people, give yourself a set amount of time to spend online and then cut yourself off. Unplug and focus on the good things in your own life instead of looking at someone else's.
Get Moving
Exercise has all kinds of positive effects on your mind and body.
If you don't normally get much exercise, try to get moving. Don't do an hour long, intense workout if your body isn't used to it though. Just try some moderate exercise, like walking or light swimming. You can read this post about how to get started exercising:
Tips For Creating An Exercise Routine That Works For You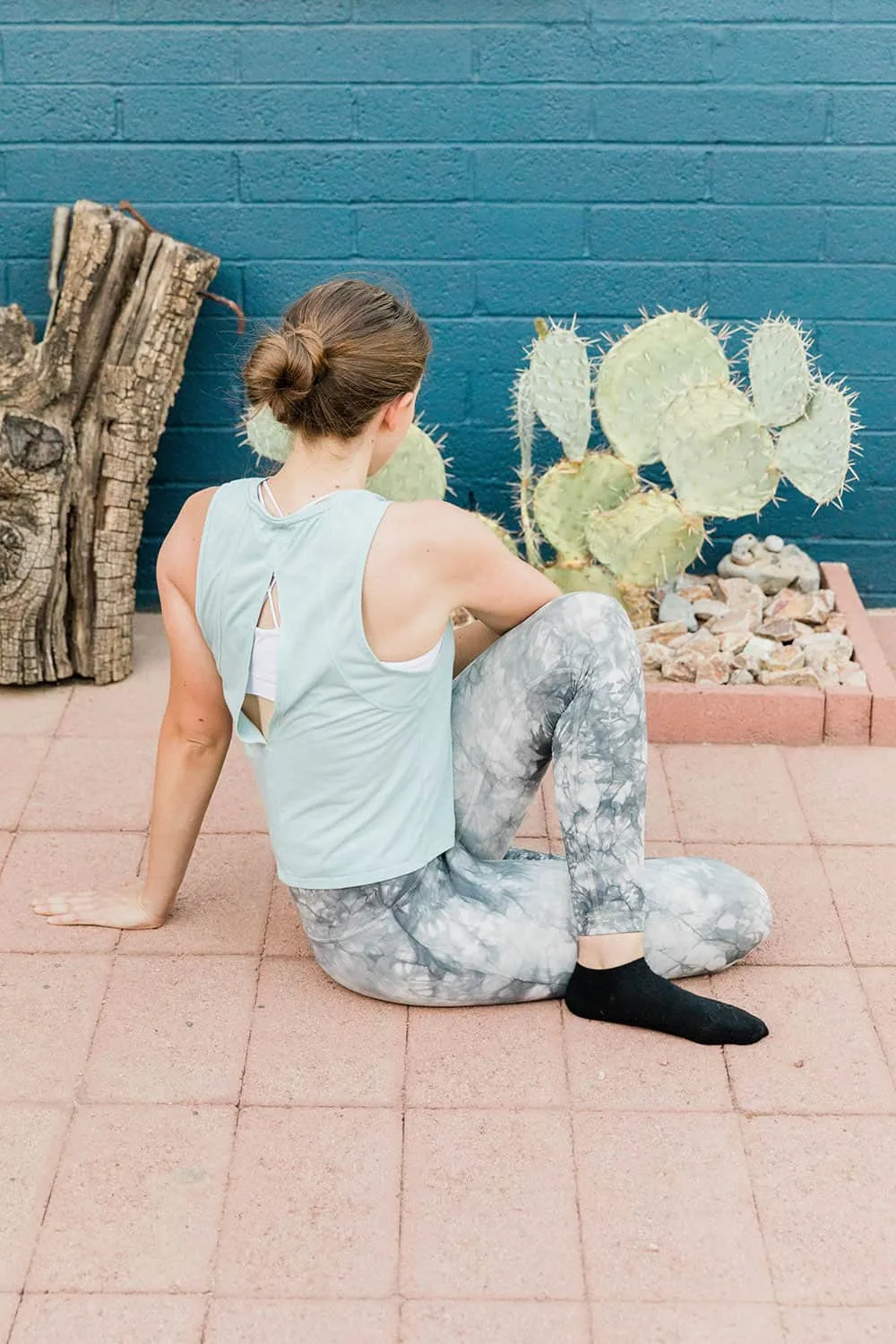 Eat Healthy
Research is showing that what you eat can influence your mood. And it certainly can influence your energy.
Eating a balanced, healthy diet can play a part in helping you stay positive and having the energy you need to get through the day. Read more about such things here.
Make a Plan
My last tip for how to stay positive when life sucks: Make a plan so that life doesn't suck anymore! It won't be easy, but having a plan can make you feel more in control of your circumstances. You will know that you are taking steps in the right direction towards a more positive life.

If you're facing financial difficulties: Make a plan for how you're going to pull yourself through it.
If you're dealing with a breakup: Make a plan for how you're going to keep yourself active and busy with new activities and other meaningful relationships.
If you lost your job or are hating your current job: Make a plan for how you're going to go about job searching and list what needs to be done.
If you're fighting an illness yourself or with a loved one: Make a plan for the things that you can control and make specific plans for how you're going to stay positive through this.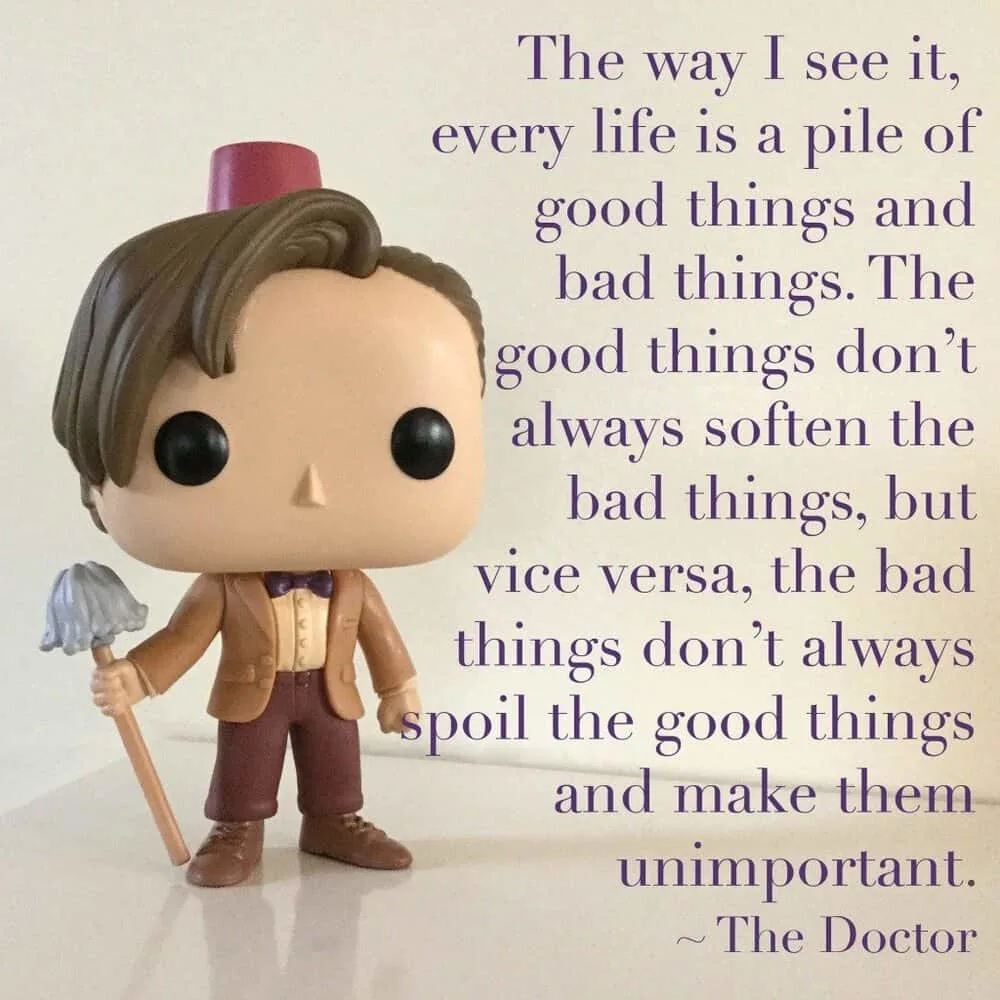 I'm sorry you're dealing with some tough stuff in life right now. I hope that you can try a few ideas from this post and that they will help you stay positive when life sucks.
⇒What do you do to stay positive when life is hard?
You can enter your email address in the right-hand column to make sure you don't miss anything around here!
This post is linked up to Sunshine Life and Share the Wealth Sunday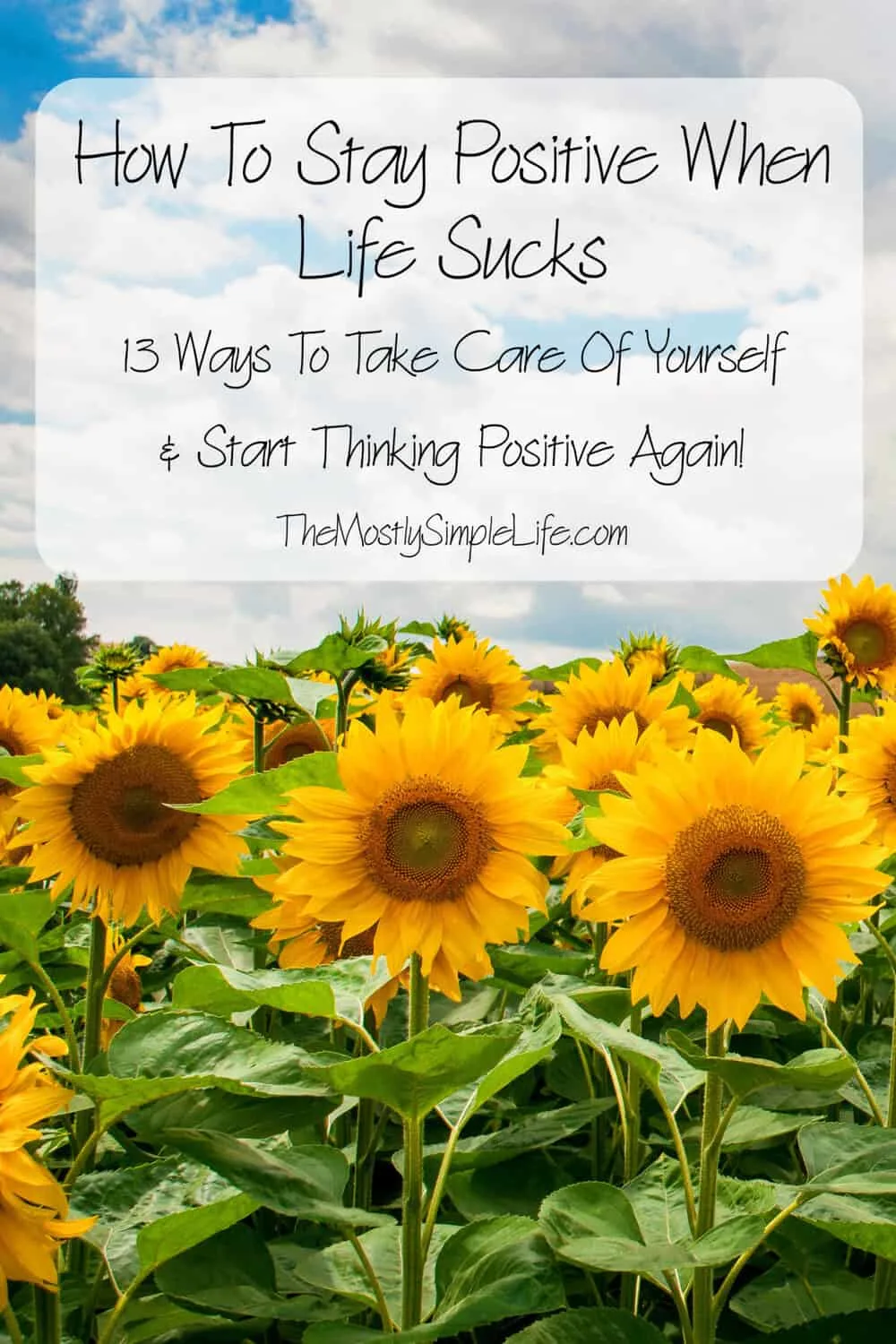 If you find this page helpful, please pin or share it :)