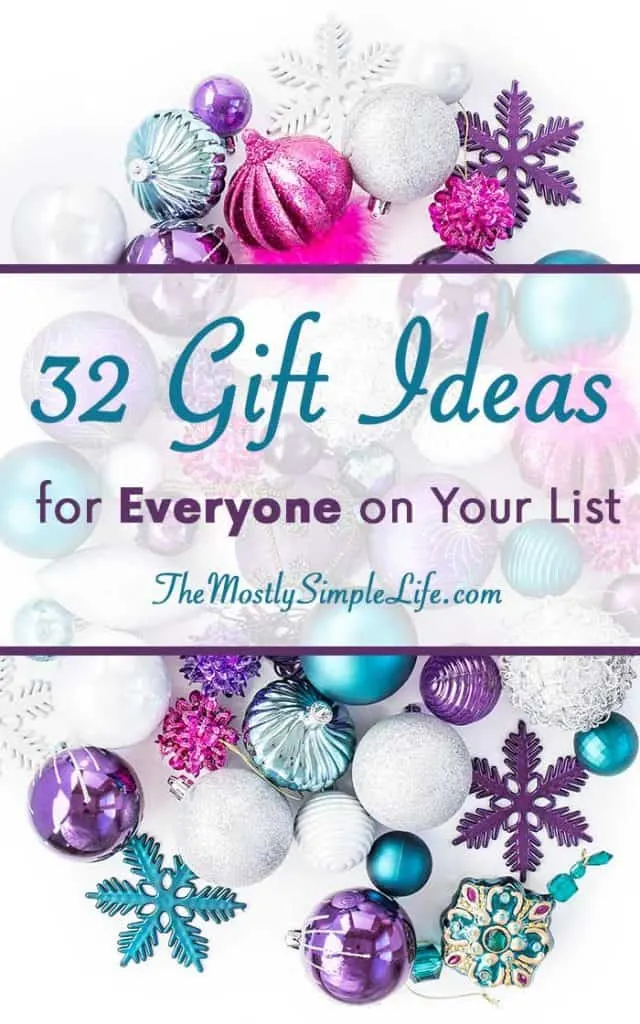 Raise your hand if you're done with your Christmas shopping!
My hand is most definitely not raised.
In case you're in need of some ideas for the fabulous people on your Christmas list, I thought I'd do a round-up of the gift guides I've written.
There's something for everyone in a wide range of prices, so I hope it helps you find something special for the people you love.
Excuse me while I go order a bunch of presents. That's right, this girl pretty much orders everything online so as to avoid going to the mall.
32 Gift Ideas for Everyone on Your List
This is the list to check for those people that are nearly impossible to shop for. Plus, everything on this list is completely affordable.
A lot of times inexpensive gifts are junky or won't get used. This list is full of items that anyone would love to get and that will not clutter up their homes.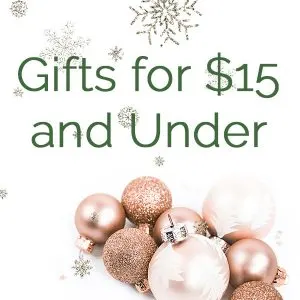 Have you ever given a family gift? Family gifts can be thoughtful and an affordable way to give a nice gift, especially if a family has a lot of children.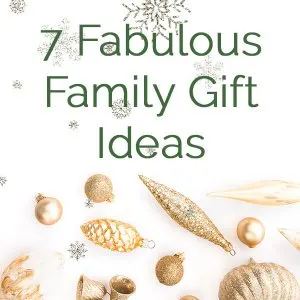 Austin and I are both big readers. This list has unique ideas for the bibliophile in your life.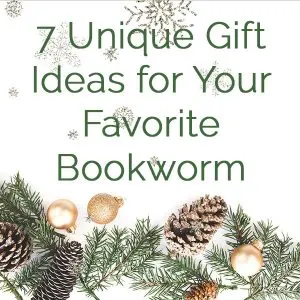 We are also quite geeky. Superheroes, Harry Potter, Star Wars, LOTR, Dr Who… You name it. Whatever your giftee is crazy about, you'll find something on this gift guide that they'll like.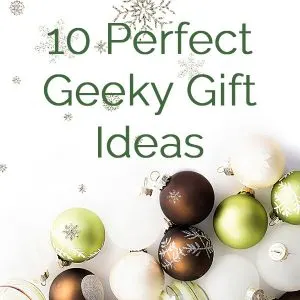 ⇒ Who's the hardest person to buy for on your list?
---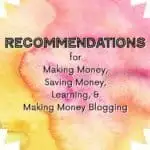 Be sure to click over to my Recommendations Page to see some of the ways I save money, make extra money, learn new skills, and make money with this blog. If you're interested in starting a blog, click over to read why I think you should do it! Plus there's a tutorial to get you started.
---
If you find this page helpful, please pin or share it :)