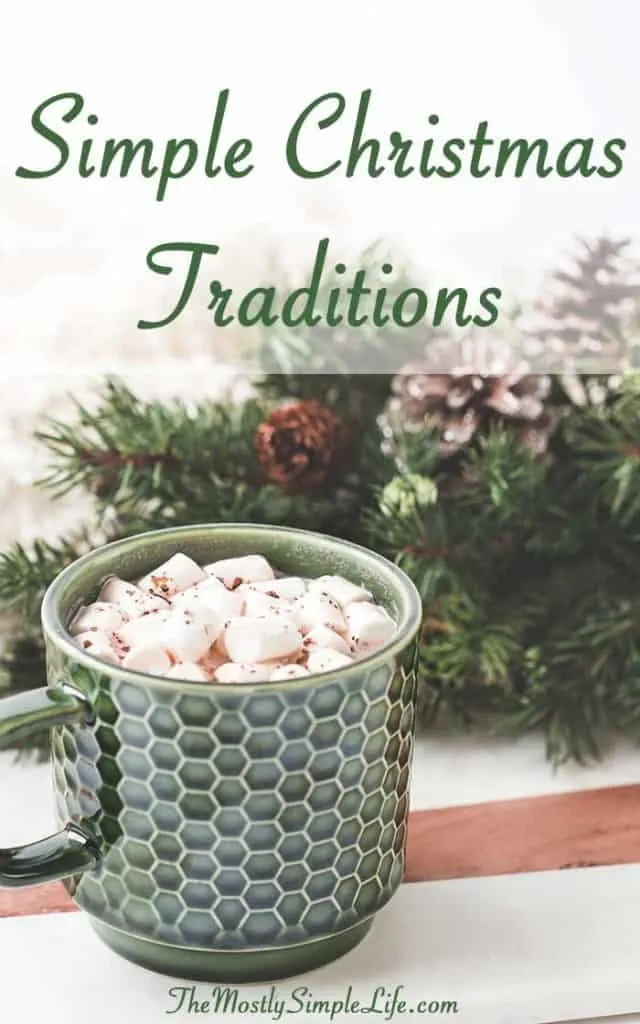 I distinctly remember thinking about Christmas traditions for the first Christmas Austin and I were married.
We both had family traditions that we grew up with. Some of those traditions we wanted to keep going, others weren't as important to us.
We also wanted to create some of our own Christmas traditions for our new little family.
We've been married for six years now and we really enjoy our traditions. What I love about them is that they're simple and inexpensive which also makes them more fun because they're not an ordeal to make happen.
I will say that just because we enjoy our Christmas traditions doesn't mean we're completely tied to them. If it life gets too busy or stressful around the holidays, we have occasionally skipped some of them and that's OK.
I'd love for you to leave a comment telling me about a few of your Christmas traditions!
Our Simple Christmas Traditions
Painting Ornaments
This is our special tradition that didn't come from either side of our family. It's all our own.
Every year we buy a wooden ornament from the craft store for each of us. This usually costs no more than $1 each. I've got a drawer craft paint that we use to each paint our ornament while we listen to Christmas music.
After they're done, I usually spray them with shellac to keep them in good shape for years. We also write our names and the year on the bottom.
I love this tradition because when we first got married, we didn't have many Christmas ornaments and now we have two special, homemade ornaments for each year we've been married. I also like that if we have kids someday, we can include them in painting their own ornaments.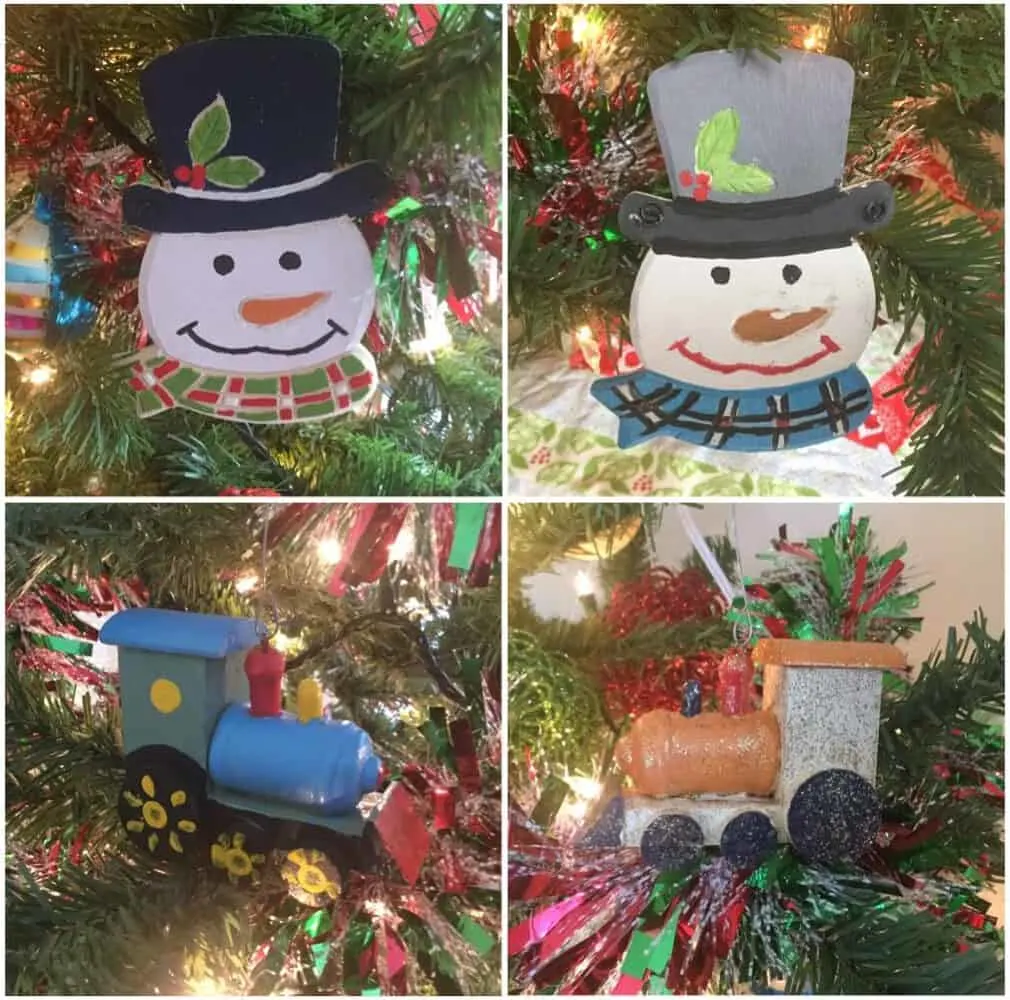 Yearly Ornament
Our other ornament tradition is to purchase a personalized ornament from the mall with our names and the year on it. These ornaments are always so darn cute.
Most years Austin's parents also get us one of these too, so we actually have two of these for each year since we've been married.
I love that between our painted ornaments and our yearly personalized ornaments, our tree is full of special ornaments instead of generic Christmas bulbs.

Gingerbread House Competition Party
We host a family Christmas party most years that is a gingerbread house making competition/party. It's not a huge party, usually both of our immediate family members (the ones close by).
We have a simple dinner of soup, bread, and Christmas cookies. Then we divide into teams of two or three for the competition.
We just use graham crackers instead of actual gingerbread. I have a special recipes for super thick and sticky frosting to hold the pieces together.
Everyone brings a few different kinds of candies to decorate the houses with, which also keeps the costs for the party down. I usually make the whole party happen for around $50.
After everyone is done decorating their houses, we all vote on our favorite. It's tons of fun!
Christmas Eve Dinner
One of my favorite traditions growing up was our Christmas Eve dinner. My parents would ask my brother and I what special foods we wanted for dinner and we had a fabulous dinner of all of our favorites!
Options usually include shrimp cocktail, spiral honey ham, sparkling grape juice, pretzels with Win Schuler's cheese, and cheesecake!
We bust out the fancy dishes, light some candles, and enjoy the best meal ever.
When my parents are around for Christmas we have this meal with them. Last year, they didn't come home for Christmas so Austin and I did it just the two of us.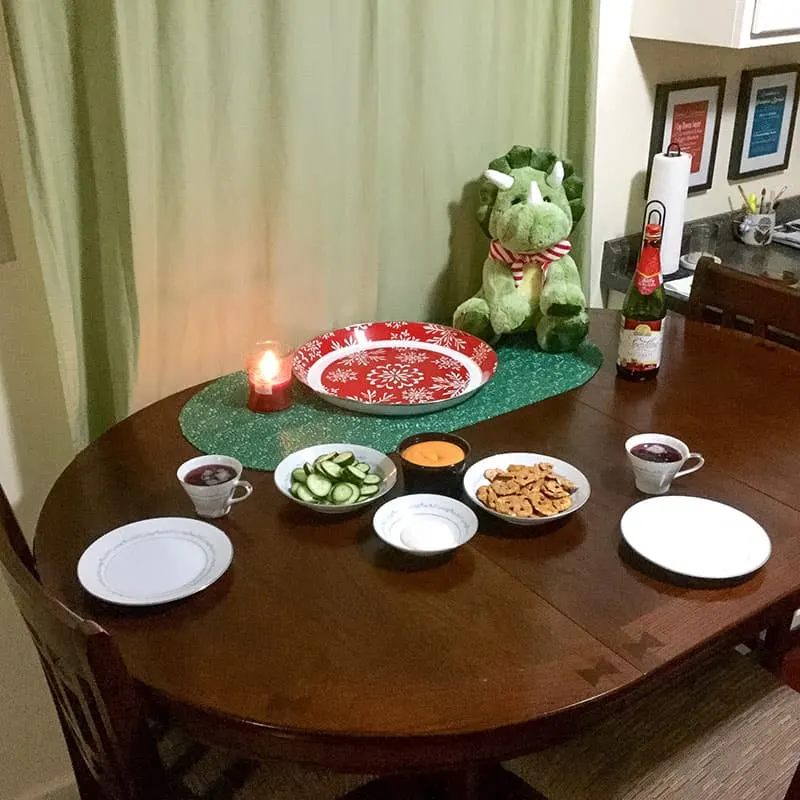 Night Before Christmas Pop-Up Book
My dad always read us The Night Before Christmas story every Christmas Eve before bed. We even had a special pop-up book that made it extra interactive.
Well, my mom found two more copies of the exact same pop-up book to give to my brother and I now that we're all grown up.
Someday, we'll read it to our own kids but for now Austin reads it to me 🙂
White Christmas
There are plenty of fabulous Christmas classics out there, but White Christmas is forever my favorite. My mom and I always watch it together and quote it all the way through!
Related Posts:
16 Ways to Simplify Your Life Today (in 15 minutes or less)
How to Achieve What You Want in Life
How to Stay Positive When Life Sucks
⇒ What are your Christmas traditions? What's your favorite Christmas movie?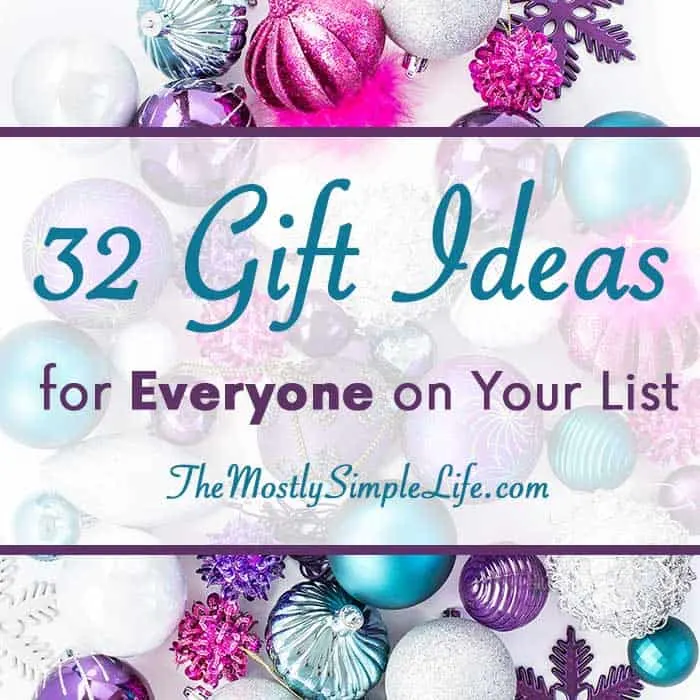 If you find this page helpful, please pin or share it :)