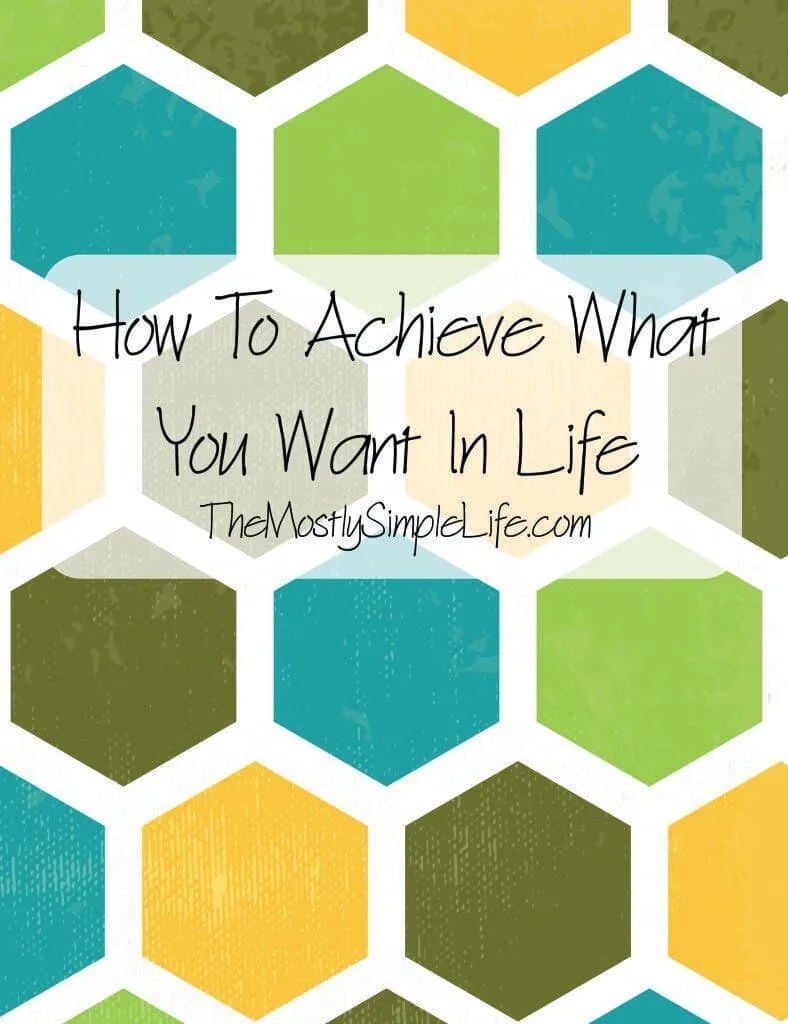 We all have different goals in life. Today, I'm going to share a discovery of mine: how to achieve what you want in life.
You probably have financial goals, like paying off debt, buying a house, saving money for a big trip, paying for your kids to go to college, lowering your grocery expenses…
Maybe you have health goals to lose weight, lower your cholesterol, run a 5K…
We all have family goals, like eating dinner together every night, helping kids get good grades, having a strong marriage, maintaining good relationships with parents and siblings…
And most of us have personal goals, like getting a raise at work, completing a degree, being more positive, spending more time reading…
I'm convinced that the best way to achieve what you want to achieve in life is to set priorities and focus on what's most important to you.

None of us has unlimited time and energy. We need to spend our time and energy wisely.
How to achieve what you want in life: Set your priorities and get focused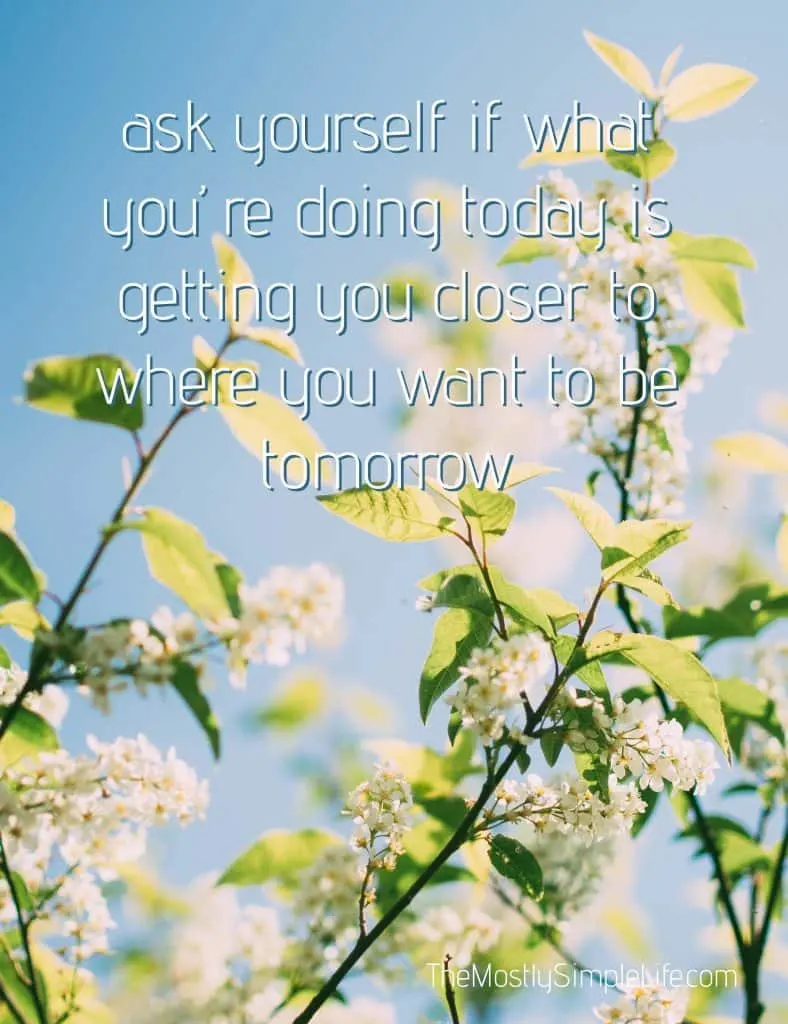 Example 1:
Last year I was working hard to finish an online class that would hopefully help me make some money from home. I was also trying really hard to get in the habit of exercising daily.
I was so frustrated with myself because I felt like I couldn't accomplish either of these things.
I finally realized that there wasn't enough time in the day after work and everything else to make both a priority.
I decided to focus on my health and make exercise my priority and do the best I could with the class when I had time, no pressure.
When I set my priorities and decided where to focus my time and energy, I was finally able to get in the habit of daily exercise.
You can read about how I did this:
Tips For Creating An Exercise Routine That Works For You
My Simple 20 Minute Workout Routine
Example 2:
Last year we decided that the best way for my fella to finally finish his education, so that he could get a better job, was for him to go back to school full time.
The only way to afford this was to save up a huge chunk of money while he was still making a decent income at his current job (we didn't want to go into debt at all).
This became a huge priority for our family.
We focused on saving every penny we could to reach our savings goal. We didn't spend money on extra things that we wanted. We didn't even save up for smaller savings goals. We were completely focused on saving to pay for his education.
You know what? We saved more each month than I thought was possible. We reached our savings goal earlier than expected and were able to have him quit his job and go back to school full time (he'll be done this summer!).
The point of these two examples is to say this:
I don't have super powers. I can't do it all. No one can!
You might have a friend who looks like they're doing it all, but they aren't. They probably are just prioritizing different things than you are. And that's OK.
Decide what's most important in your life and focus on that.
When I made my goals for 2016, I tried hard to be realistic. Yes, I would like to pay off our house, save for retirement, go on multiple trips, and purchase a newer car. But I can't accomplish all of those at once. I decided that I could save a little for retirement and a little for travel. Those are my financial priorities right now. And I'm on track to accomplish those things! You can read my March goals update here.
When we try to do it all, we usually fail at everything.

Decide where you want to focus your time and energy and watch yourself succeed!
I'd love for you to follow me on Facebook, Pinterest, Instagram(if you like pictures of adorable dogs and food), and/or Twitter.
You can also Subscribe Via Email in the right-hand column to make sure you don't miss anything.
⇒ What are your current priorities? Where are you focusing your time and energy?
title image background from vecteezy.com
If you find this page helpful, please pin or share it :)