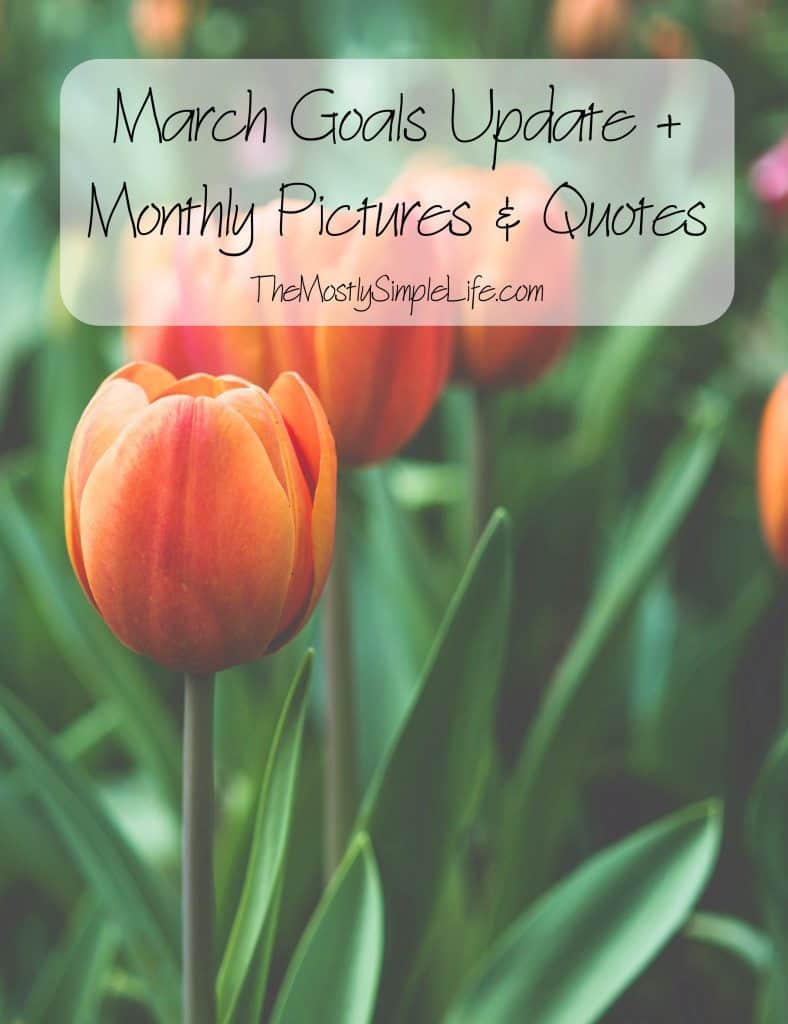 March seemed like a super long month to me! And the weather here in West Michigan has been like a roller coaster ride. I think it got up close to 60º with sunshine and then we had a winter storm warning and got inches of snow and ice. All in one week.
Here are a few of my favorite blog posts from March that you might have missed:
Quick and Simple Meal Ideas: Easy Meals For Busy Lives
How To Stay Positive When Life Sucks
How To Set Short, Mid, and Long Term Goals + Why You Need To
For more blog posts, check out my "Start Here" page.
The Official March Goals Update
Continue exercising 5-6 days a week – Success!

I've still been able to get moving an average of 6 days a week: I exercised 28 out of 31 days in March! I feel like it's time to make my workouts a bit more intense, but I'm just not quite motivated yet. Maybe once the weather gets warmer and it's almost time to wear shorts and swimsuits I'll become motivated 🙂
I shared my super simple 20 minute workout routine on the blog this month if you want to check it out.
I am excited that we've been able to go on longer walks now that the weather is OK. Pretty soon I think I'll be biking to work every once in a while. This is mostly out of necessity because we only have one car, but squeezing in a little extra exercise is always good!
Start making an income from home – still a work in progress.
I actually made a few dollars in March from this blog! I won't see any of the money for quite a while because of the payment threshold for certain ads and such. But it's progress!
I'd like to research and pursue freelance writing next. I like writing and I think it would be pretty fun. If I could make some money from home doing it, even better.
Save $1000 for retirement – 30% accomplished!
We were able to contribute another $100 to our Roth IRA. Woohoo!
My fella had to quit his part-time job this month to have time to do his internship for school, so we'll see if we are able to keep this up in the coming months. At least he's almost done with his degree!!!

Save $1000 towards a trip to Europe – 47% accomplished!
I think I'm adjusting this goal to "save $1000 for travel", not necessarily for a trip to Europe.
It looks like a trip to Europe will be a ways in the future, but I am working on some smaller travel plans and this money will help.
I was able to add another $100 to this fund in March.
Stick to our monthly budget – OK-ish
This week I shared what our actual monthly budget looks like if you want to take a look.
Life happens, you know? We did pretty well on our budget. I'm glad we raised our eating out fund. We used it all.
We went over budget on random stuff though. Since my fella quit his part-time job, we wanted to stock up on a few things while he still had an employee discount. So that kind of blew the budget, though I guess it saves us some money in the long run.
Everything else went petty well for the month though.
We had money saved in our mini savings fund to pay for multiple birthday gifts for family members. Read here how we save for irregular bills and expenses like birthday gifts. Plus, you can check out my gift ideas that are $15 and under.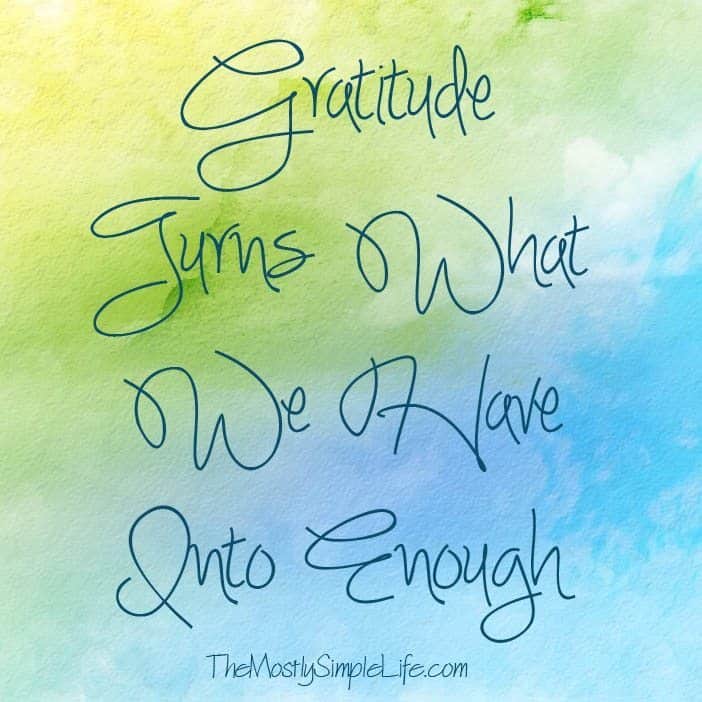 ⇒ How do you do with your goals for March? Was it a good month for you?
If you find this page helpful, please pin or share it :)