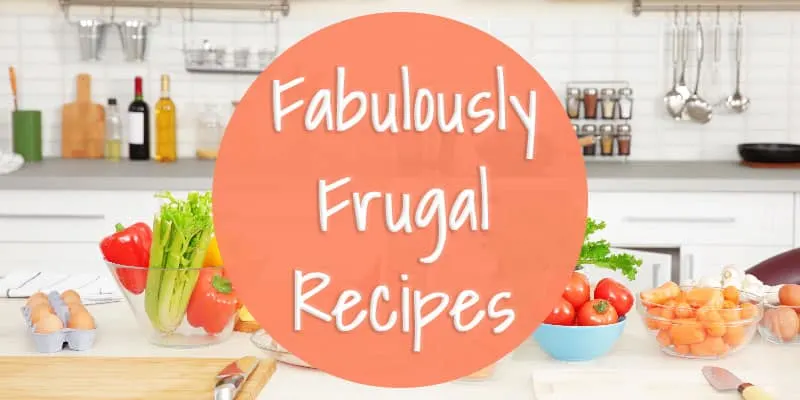 Eating delicious food without spending a small fortune each week — that's the dream y'all! And it's actually possible!
As a person who loves food, like really loves food, and a person who keeps a very careful watch over our food budget, I know that it's possible to eat cheap and eat well.
Here's what I've got for you to help you dive into this area of frugal living:
Meals so simple that you don't even need a recipe.
My favorite cookbooks to find frugal recipes in.
Some of our family favorite frugal recipes!
Sidenote: I did not put estimated prices with any of these meals because certain readers tend to get stuck on the fact that the prices where they live are higher and then they miss the whole point of the post. Get inspired by these options and consider what foods tend to be the least expensive in your area while you make your meal plan.
Make sure to download my free weekly meal plan printable. Meal planning is the #1 way that we save money on groceries!
[convertkit form=830245]
Frugal No-Recipes Meals
My favorite recipes are always the meals that don't require a recipe! These are some easy and inexpensive options:
Breakfasts
Oatmeal: Add in-season or on sale fruit, peanut butter, or a little brown sugar.
Deluxe Scrambled Eggs: Saute leftover bits of meat and veggies before you scramble your eggs in the pan.
Egg on Toast: Buttered toast with an over easy or soft boiled egg on top.
Yogurt with Fruit and Granola: Use in-season or on sale fruit and either an inexpensive cereal or make your own granola (store-bought granola can get pricey).
Pancakes: Use a "just add water" mix and it's so easy!
Hard Boiled Eggs
English Muffin with Peanut Butter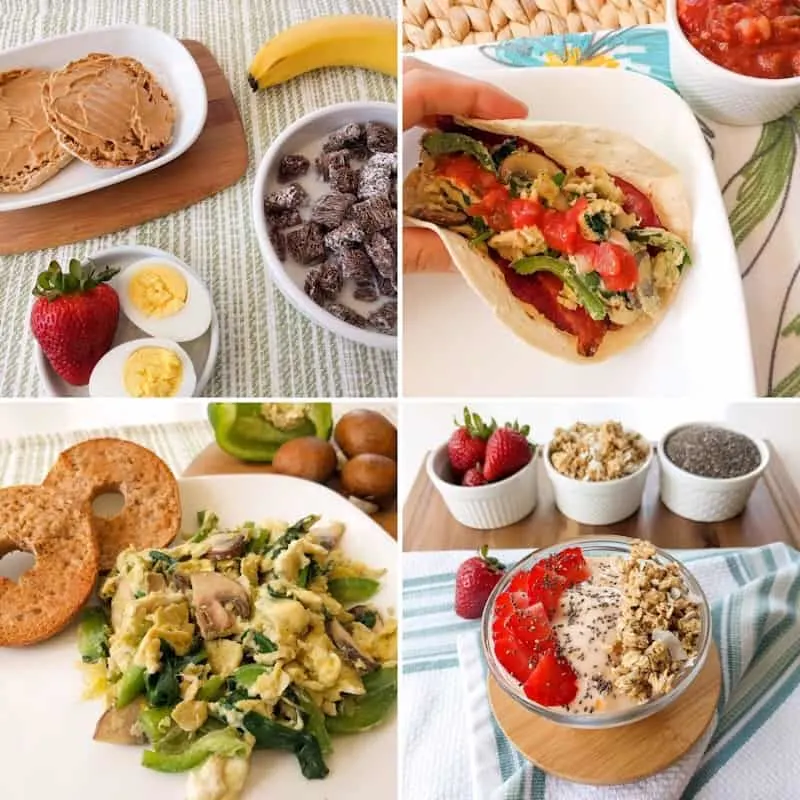 Main Courses
Tacos: Follow the instructions on the back of the seasoning packet and you're good to go. Add in you favorite kind of beans to stretch the meat further. Or serve with rice and refried beans to feed a crowd.
Chicken Wraps: Stretch your chicken a long way by making wraps with tortillas, veggies, and your favorite sauces and dressings.
Stir Fry: Get a huge bag of stir fry veggies in the freezer section of the grocery store (the sauce packet is usually included). Serve with rice and a small amount of meat.
Spaghetti: Noodles, a jar of sauce, and a few frozen meat balls make a cheap and filling meal.
Fettucini Alfredo: Similar to spaghetti, combine some noodles, a jar of sauce, and the meat or veggies of your choice.
Grilled Cheese Sandwiches: Add a bit of deli meat if you've got it on hand.
Deluxe Baked Potatoes: Use up all of your leftover meats, cheeses, and veggies as toppings for this cheap meal.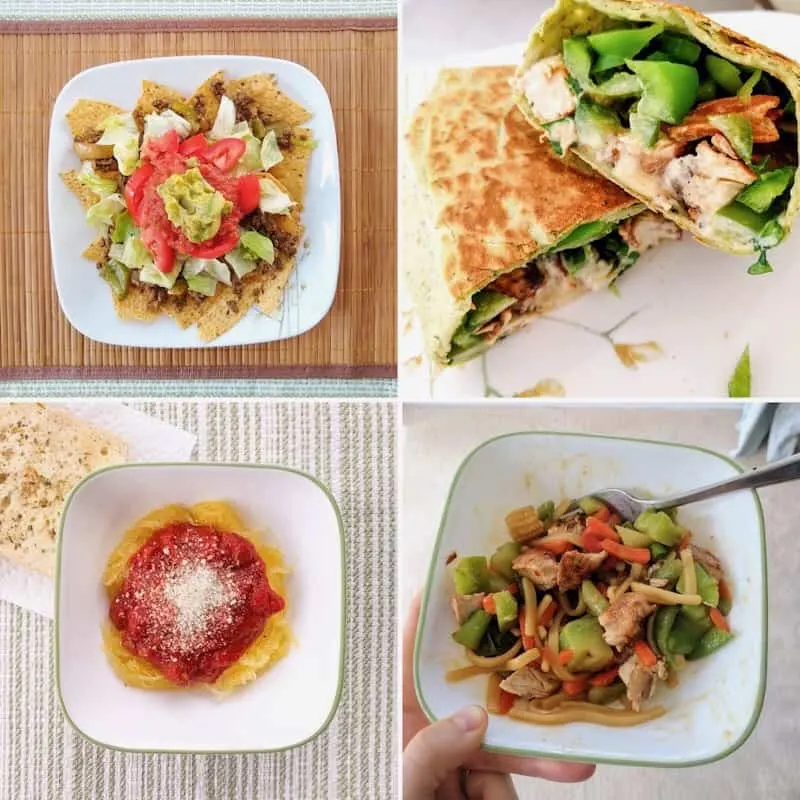 Frugal Recipes Cookbooks
My Favorites:
Budget Bytes: Beth is my favorite food blogger and her cookbook has over 100 inexpensive and delicious recipes! I literally have 30+ pages tagged in my copy.
Fix-It and Forget-It Big Cookbook: There are a bunch of cookbooks in the Fit-It and Forget-It series, but this one has 1400 (!!!) slow cooker recipes, so this is the one to get. Not every single one of these recipes is going to be ultra-frugal, but many are. If you use a slow cooker, this one is worth owning.
A Few That Look Amazing:
Good and Cheap: This cookbook has a huge amount of 5 star reviews and focuses on eating well for just $4 per day.
Plant-Based on a Budget: I'm impressed by the claims of this cookbook (and it's amazing reviews). It's all about eating vegan for under $30 per week and spending less than 30 minutes on each meal.
Seriously Good Freezer Meals: I used to do a lot of freezer cooking and it can be a huge time and money saver. This cookbook looks like it has a lot of great recipes!
My Family's Frugal Recipes
---
I hope you've found a few new frugal recipes to try after reading through this post!
When you make an effort to seek out meals that are cheap to make, you can lower your grocery spending a lot. And that doesn't mean that you have to eat crappy food. Frugal meals can still be delicious!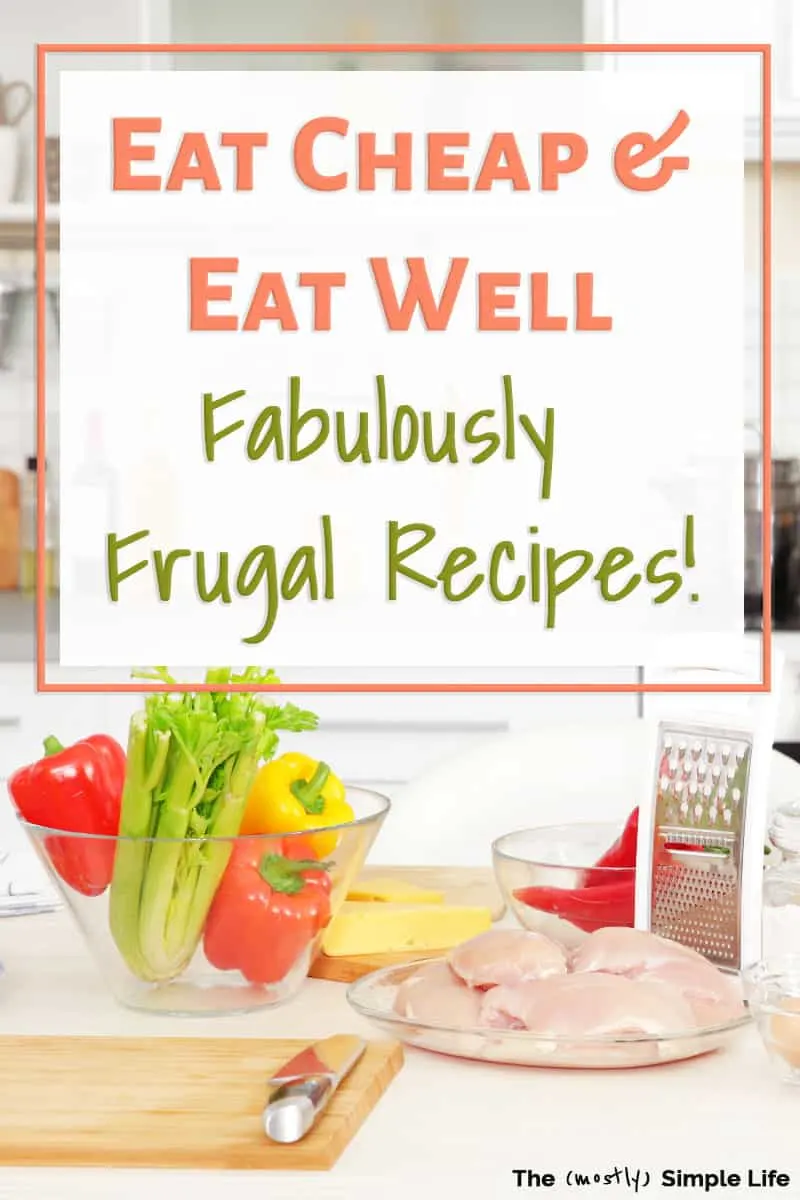 If you find this page helpful, please pin or share it :)