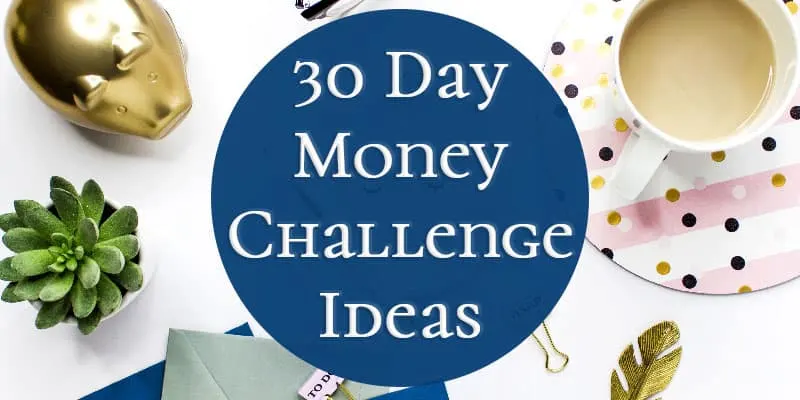 Do you want to save more money? Or course you do!
Maybe you want to pay off debt, save for a vacation, build your emergency fund, or just lower your living expenses in general.
Why spend more when you could spend less? That's why I thought up a whole bunch of ideas for a 30 day money challenge!
Let's get into all of the details, like what a 30 day money challenge is, who it's for, what you'll get out of it, and all of the fun ideas you can use for your challenge!
What Is a 30 Day Money Challenge?
A 30 day money challenge is a way to change up your spending habits and save extra money!
I've seen a lot of spending challenges out there that are basically just a chart telling you how much money to save each day to save $1000 or $500 in one month, but they don't tell you how to save the money. They don't tell you where you're going to find all of this extra money.
So the money challenges I've created give you specific actions to take or areas to focus on to save money over a 30 day period (or for a month if you want to do it monthly).
Who Is This For?
Anyone who wants to save money! That's you, right?
What Will You Get Out It?
There are three big benefits to doing a 30 day money challenge:
You'll save money! Each of the challenges will show you an area of your spending to focus on so that you can reduce how much you spend. It's a great way to kick start your savings!
You'll reexamine your spending habits. So much of the way we spend money is automatic. We don't think twice about lunches out, our basic monthly bills, or a new pair of pants. Each challenge will cause you to really think about how you're spending your money, which might cause you to make some changes that stick around long after the 30 days.
You'll gain a positive mindset around saving money. It's easy to think of trying to save money as a no fun, restrictive, terrible thing. A 30 day money challenge turns saving money into a game and makes it fun!
Don't Miss These Related Posts:
30 Day Money Challenge Ideas:
You can make a 30 day money challenge out of each of the following ideas. There are almost enough challenge ideas to last you a whole year!
Pack a Lunch
Can you pack a lunch for work (or for school for your kids) for a whole month? The entire family can get involved with this challenge.
If it feels a little too intense for you, you can adjust the challenge. Decide how many "days off" you want to give yourself so that you can buy lunch occasionally.
Find Free Fun
Try to go 30 days without paying for any kind of entertainment and find all of the free fun in your area!
You can do a Google search for "Free activities in [your city]" to see what's happening.
Check out books and movies from the library.
Use the board games, video games, bikes, sports equipment, etc that you already have.
That's just a few ideas to get you started!
Track Your Spending
On of the best things you can do for your finances is track your spending — every dollar!
Make a challenge out of it. See if you can track everything you spend for 30 days. This means at the end of every single day you're writing down what you spent.
For some help getting started, download my free spending tracker printable!
[convertkit form=980628]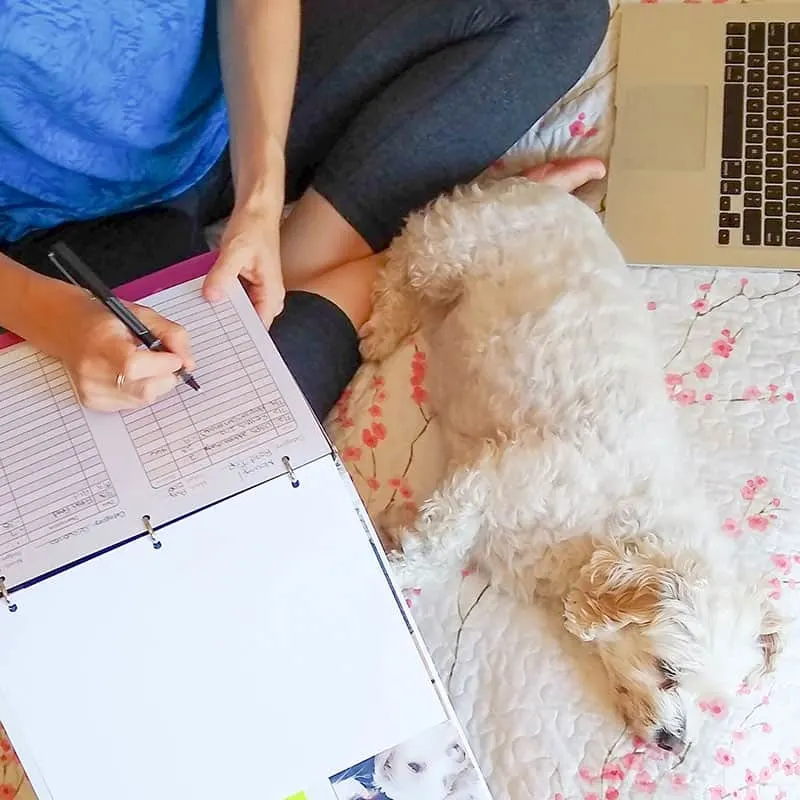 Buy the Store Brand
Can you go 30 days without buying name brand foods? This challenge is all about trying the less expensive store brand version of all of your favorites.
You might decide that you don't mind paying more for specific brands, but I bet you'll find a few items that you can't tell the difference on or where you actually like the store brand better!
No Clothes Shopping
If clothes spending is a weak point in your budget, do a detox and go 30 days without buying a single item of clothing. I bet you'll be able to make the clothes you've already got work for any situation the month holds.
This is a great challenge for thrift and clearance shoppers. You might not be spending that much money on each individual piece of clothing, but if you don't actually need what you're buying, you're still spending too much!
Zero Eating Out
Are you feeling brave? How about 30 days without going out to eat at all. That means all homemade meals.
If that's too crazy to wrap your mind around, what about challenging yourself to only eat out once a week during the month?
Sell 5 Things
Make some money with this 30 day money challenge. Challenge yourself to sell 5 things (or any other number you choose).
Use Facebook Marketplace, Craigslist, or any other method to get 5 items sold during the 30 days.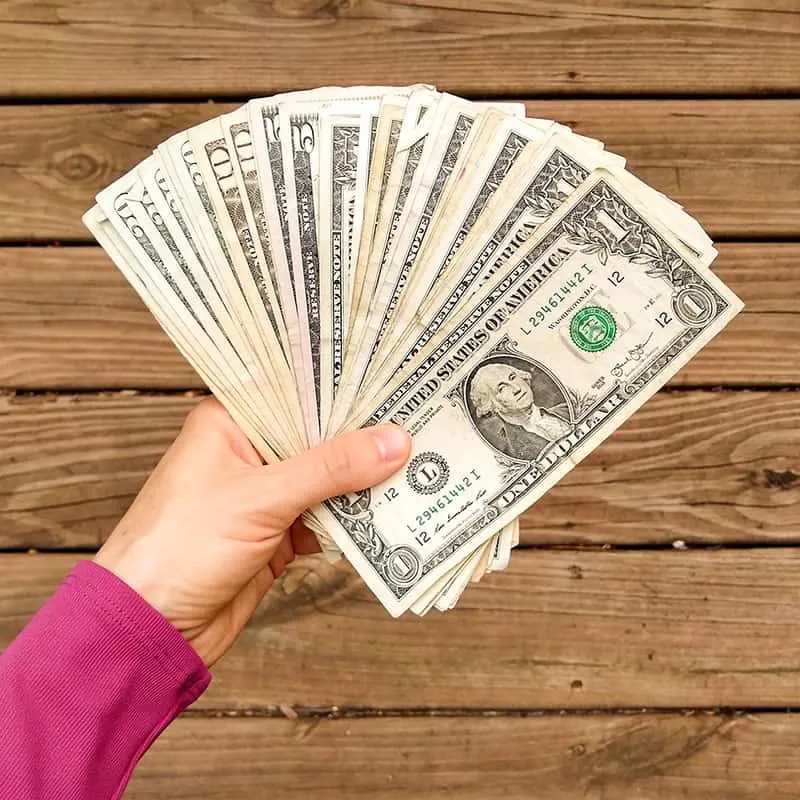 Meal Plan
Commit to meal planning for 30 days. This is the perfect way to dive into meal planning and figure out what works best for you.
Meal planning is the #1 way that we save money on food each month — not coupons, sale shopping, or stocking up. Meal planning.
Make sure to download my free weekly meal plan printable. It'll help you get started!
[convertkit form=830245]
Negotiate Bills
This one could save you tons of money going forward!
Take 30 days to examine all of your bills. Call to negotiate different plans and lower prices. Get new quotes for car, home, or rental insurance.
Money experts recommend that you do this regularly, but most people don't. Making negotiating bills into a 30 day money challenge is the perfect way make it happen.
Pay Cash
Finance gurus like Dave Ramsey recommend that you use cash all the time instead of debit or credit cards. It works wonders for a lot of people, so give it a try for 30 days!
Pull cash out of your account for all of the spending you plan to do over the next 30 days. When the money is gone, it's gone.
Paying in cash can make you a lot more careful about what you're spending your money on.
Automate Payments and Savings
Take 30 days to automate everything you can about your finances.
Look through each bill you pay and see if you can set it up for automatic payment. Set up an automatic deposit that takes money from your checking account and puts it in a separate savings account.
You can also set up automatic deposit for retirement savings if you have a Roth IRA. And make sure you're enrolled in you company's 401(k) if there's one available.
Make being good with money automated!
---
A 30 day money challenge is a great way to kick start your savings, bust yourself out of your current spending habits, and have some fun doing it.
Which of these challenge ideas will you go for first? Or do you have another idea for a 30 day money challenge? Let me know!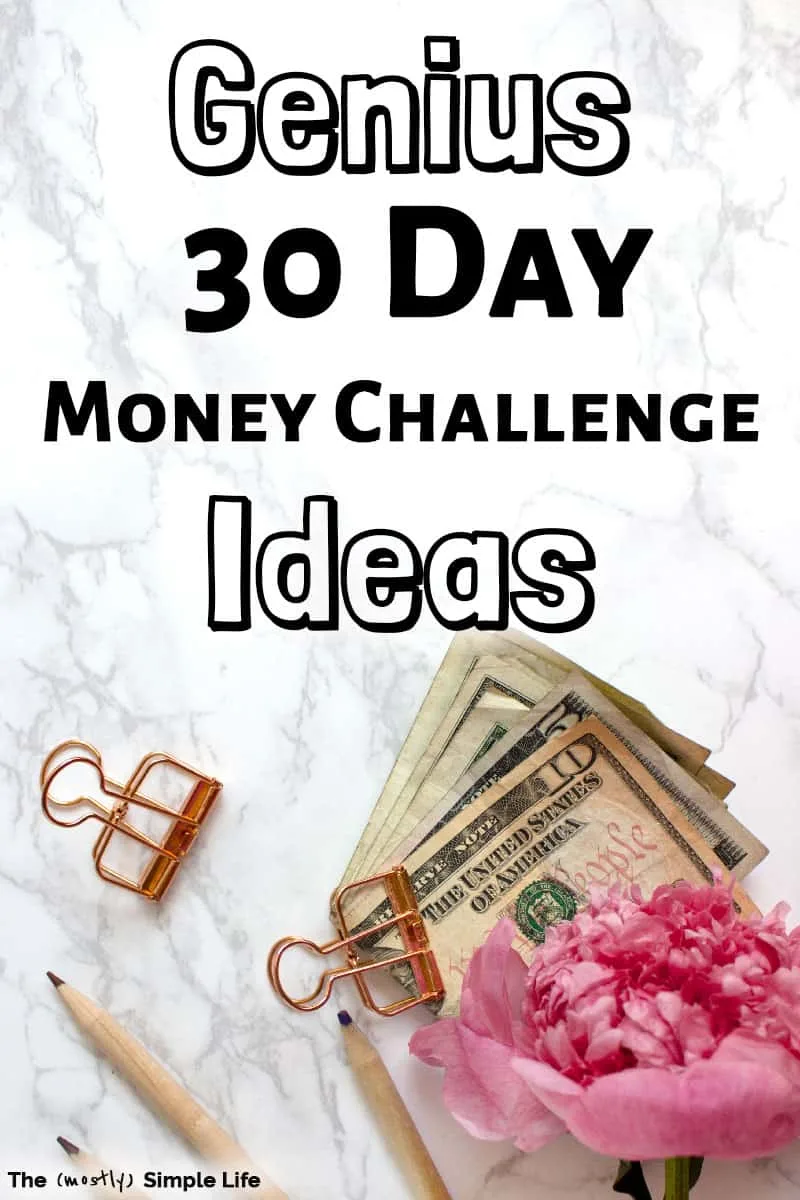 If you find this page helpful, please pin or share it :)