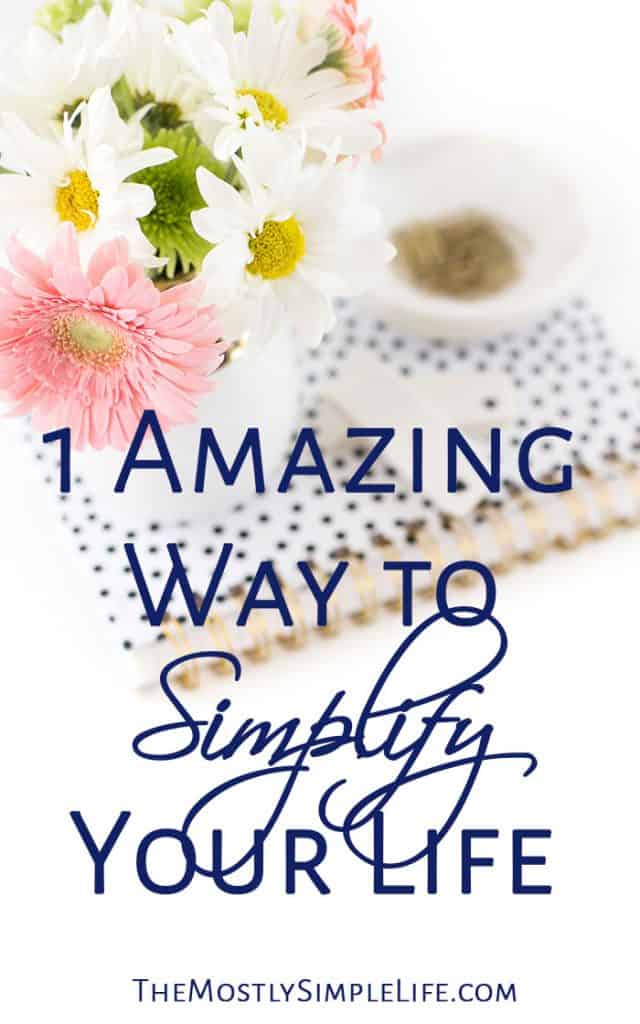 Have you heard of decision fatigue?
Decision fatigue "refers to the deteriorating quality of decisions made by an individual, after a long session of decision making"(source).
Basically, the more decisions we have to made, the higher the chance is that we'll make a poor decision.
We make SO many decisions throughout the day! What should I wear? What should I eat for breakfast? Should I go for a walk now or later? What should I work on first? You get the idea.
After making tons of decisions throughout the day, I get to the end of the day and have a harder time choosing to exercise, choosing to eat something healthy, and choosing to go to bed at a good time. No wonder it's so hard to resist eating an entire pan of brownies before bed!
So here's a big way to simplify your life and eliminate decision fatigue:
Create Healthy Routines and Pre-Make Your Decisions
The more parts of your life on autopilot, the more brain power you will have to make good decisions.
I am a very structured person who always likes to have a plan, so I naturally gravitate towards creating routines.
If I can create healthy routines, then I don't have to "decide" to make a healthy choice, it's just part of what I do in a day. It doesn't require any thought or brain power, it's just a habit.
So I wanted to share some of the routines that I use to help reduce my decision fatigue and help me make healthy choices without really thinking about it. Maybe you could create a few routines so that you have fewer decisions to make as well.
Breakfast Routine
I seriously prefer to eat the same thing for breakfast every day.
I'm hard-core-addicted to Frosted Mini-Wheats Little Bites Chocolate. Yes, there's chocolate in the name, but they've got lots of fiber, whole grains, vitamins, and minerals, so I consider it a win 🙂
If you need a little more variety in your life for breakfast, you could make a list of three or four healthy breakfast options to always have on hand.
Clothes Picked Out
I don't know why this makes so much of a difference in my day, but I have such a hard time picking out an outfit in the morning! It's takes me forever to decide.
I pre-make my outfit decision by picking out my clothes the night before.
Laundry Day
I do all of our laundry in one day.
I used to always do it on Friday, but that's a little up in the air at the moment. I like to keep it on the same day each week so that I know it's part of my schedule and I can plan to be home that day each week.
You can check out my laundry day routine here.
Morning Routine
After I quit my job at the beginning of the summer, my well-honed morning routine went out the window. I'm still working on perfecting my morning routine, but here's what's going on right now:
Wake up at 7am with Austin. I make his breakfast and coffee and help get him out the door by 7:30.
Go back to bed with my computer or iPad. I work on a few things and usually fall back asleep for a little bit. I have another alarm set for 9am.
Eat breakfast.
Take Mozzie for a walk.
Get to work.
It's definitely a work in progress. I really need to stop falling back asleep because sometimes I wake up the second time feeling worse.
I went through the 14-day Make Over Your Mornings Course and it helped me out a ton. (You can see my full review of the course here.) I get a lot done the night before which makes our mornings less frantic. I'm making sure eating a healthy breakfast and getting a little exercise is part of my morning routine.

Blogging
I have a bit of a routine for my blogging work.
I work on my blog posts a week ahead of time and then schedule them for the next week. I usually plan and outline them on Mondays and then write them out on Tuesday, Wednesday, and/or Thursday. By Friday (hopefully), I proofread, add images, and schedule them.
I also schedule a lot of my social media a week at a time. I try to get that done on Mondays.
I'd like the get into more of a routine with my blogging because it is so helpful to know what to do when without have to think too much about it.
Meal Planning
Having a meal planning routine saves me so much time and money. Plus, I have fewer decisions to make throughout the week because I know exactly what meals I have all of the ingredients to make.
When we first got married, I use to do monthly meal planning and shopping. Now I do weekly meal planning and shopping. I try to do my shopping on the same day each week so that I know I just need to buy a week's worth of food.
You can read my simple meal planning method here.
Fitness
For me, it is so helpful to have a fitness routine. If I have to think too much about it or really "decide" to work out, it's not going to happen. When it's routine that I'm used to, I don't question it. I just do it as part of my day.
I have a 20-minute workout routine that I try to stick to. Sometimes I mix it up or get out of the habit, but for the most part I try to stick to it. I have much more energy and a better attitude when I get enough exercise. I usually start my 20-minute workout at around 8pm so that I have time to take a shower and get to bed at a decent time.
I also have a walking routine because of our dog Mozzie. We've always walked him at least once a day. For the last few months I've been walking him twice a day since I'm home and he doesn't let me get much done unless he's tired 🙂
Now that we've moved into an apartment for the winter, I'm definitely going to keep up with walking him twice a day. We don't have a yard for him to run around in and it's hard to get his energy out inside.
I walk him in the morning as part of my morning routine and then again with Austin after he gets home from work in the evening. It's just a 15-minute walk, but it's good for all of us to get moving!
⇒ What routines do you have that save you from making extra decisions?
---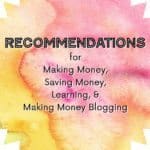 Be sure to click over to my Recommendations Page to see some of the ways I save money, make extra money, learn new skills, and make money with this blog.
If you're interested in starting a blog, click over to read why I think you should do it! Plus there's a tutorial to get you started.
---
[convertkit form=4908806]
If you find this page helpful, please pin or share it :)