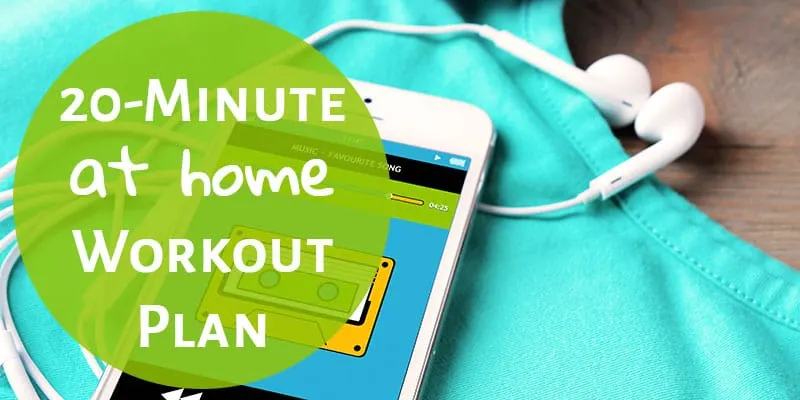 It's been five months since I started exercising regularly. I've exercised 6 days a week on average! From home! No gym membership even.
I'm actually quite impressed with myself since I've tried over and over to work out more with little or short-lived success.
You might want to check out these other posts about fitness and working out:
How to Motivate Yourself to Workout
8 Tips for Living a More Active Lifestyle
How to Enjoy Exercise – Even If You're Not Sporty
So let's get into exactly what my daily 20-minute workout looks like:
My routine might work for you if:
You want to burn some calories
You want to develop the habit of doing something to get moving every day
You want to gain some lean muscle
You want to get your heart rate up
You don't have an hour to spend at the gym
You want to exercise at home without buying tons of equipment
My whole routine can be done without any equipment. Over time, I have acquired a few things for my home gym living room that I love. Here's my favorite gear:
My Simple 20 Minute Workout Routine:
Day One: Strength Exercises
I do 3 different 5-minutes sections with a minute or two to catch my breath and get a drink in between. You'll be surprised how much you can get out of breath and work your muscles in 5 minutes!
I set a timer for 5 minutes and do as much as I can in that time.
Section One:
Jumping Jacks, Lunges, Squats, Sumo Squats, High Knees
Section Two:
Planks, Donkey Kicks, Bridges, Bicycles Crunches, Russian Twists, Clamshells
Section Three:
Push-ups, Arm Strengthening with 3lb Weights
If you don't know what any of these moves are, I recommend googling them. You should be able to find instructions or even a video of how to do each move.
I mix up these exercises here and there, but try to keep a good balance of legs, butt, core, and arm exercises.
Pinterest is a great source of bodyweight exercises if you need some new ideas. I've also been really inspired by following some fitness Instagrammers. Plus, I'm loving these bodyweight exercise cards I just got.
Day Two: Light Cardio
Day two is for 20 minutes of light cardio. You should get your heart rate up a little but not so much that you can't carry on a conversation.
We have an exercise bike that I ride for 20-25 minutes on day two. I usually try to do 5 miles on the bike while I watch some Netflix.
If you are looking for a budget-friendly exercise bike, I highly recommend this one. It's completely silent and folds up. We've had ours for 2 years with no problems. Love it!
Other ideas would be:
A bike ride outside
A light, 20-minute run
A medium-intensity workout DVD
Swimming laps
Water aerobics
Yard work – We did 2 hours of yard work last weekend and o my goodness, I was sore. That definitely counted as light cardio!
A hike with moderate hills
An extra-long walk is also a great option!
Repeat
This is my whole routine!
It's just 20 minutes a day. Every other day is strength exercises and then light cardio.
If I get bored of my routine, I mix it up with a different kind of cardio or new strength exercises. It's also fun to try a new workout DVD here and there. And now that the weather is getting nicer, I'm excited to ride my bike outside and go swimming.
Bonus: It's not uncommon for me to watch Netflix while I do my workout every day. And since I was probably going to watch TV anyways, my workout isn't inconveniencing me at all. 🙂 I've found that exercise just doesn't happen if it's inconvenient, no matter how committed you are in the beginning.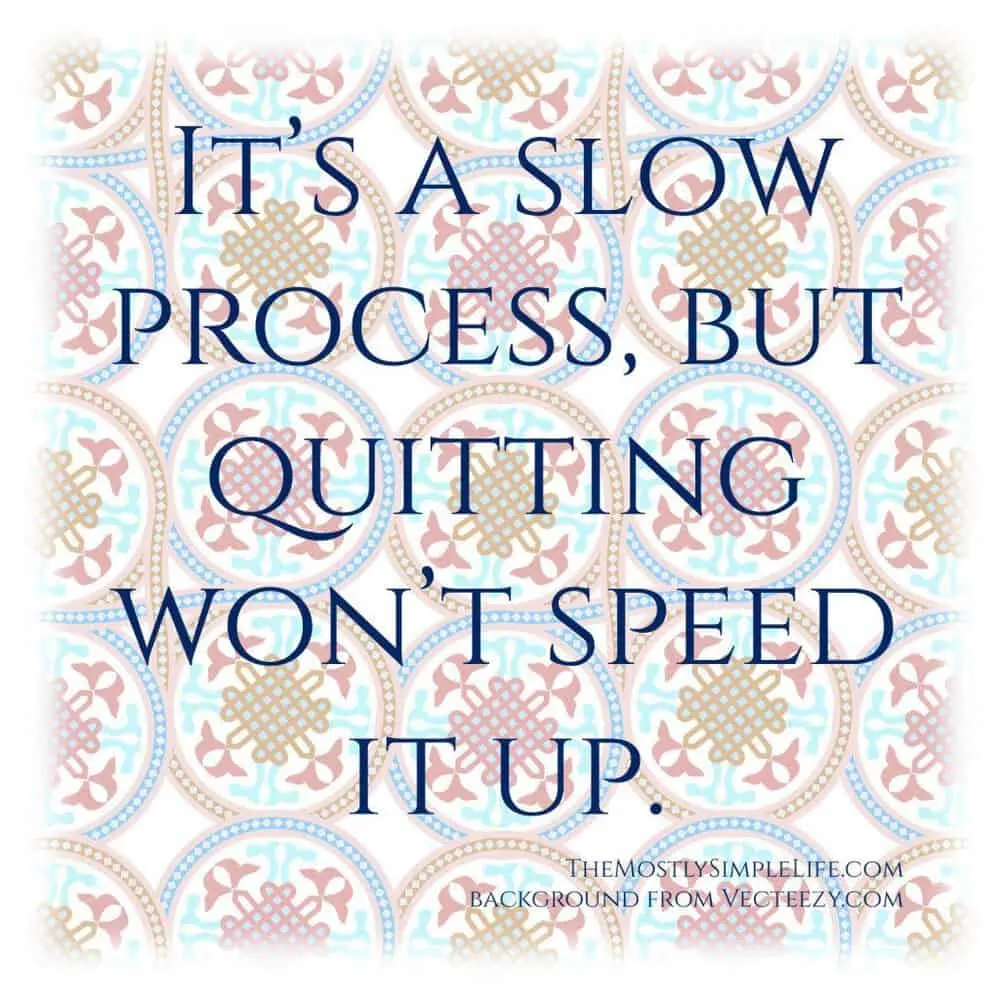 Let's Talk About A Rest Day
Do I plan for a rest day every week? NO.
Let me explain:
Almost every week, something comes up that makes it so I don't have time to exercise or I don't feel good enough to exercise. If that happens, I don't work out that day and it becomes a rest day.
I don't plan for a specific rest day each week, because I know something will come up and the rest day will just happen out of necessity.
Example: If I planned to rest every Saturday and then I got super busy on Tuesday and didn't exercise… Then I would have taken two rest days. It's easier for me to plan on working out every day. Then when something comes up, I take a rest day and don't worry about it.
⇒ What's your exercise routine? Do have a favorite fitness class or DVD?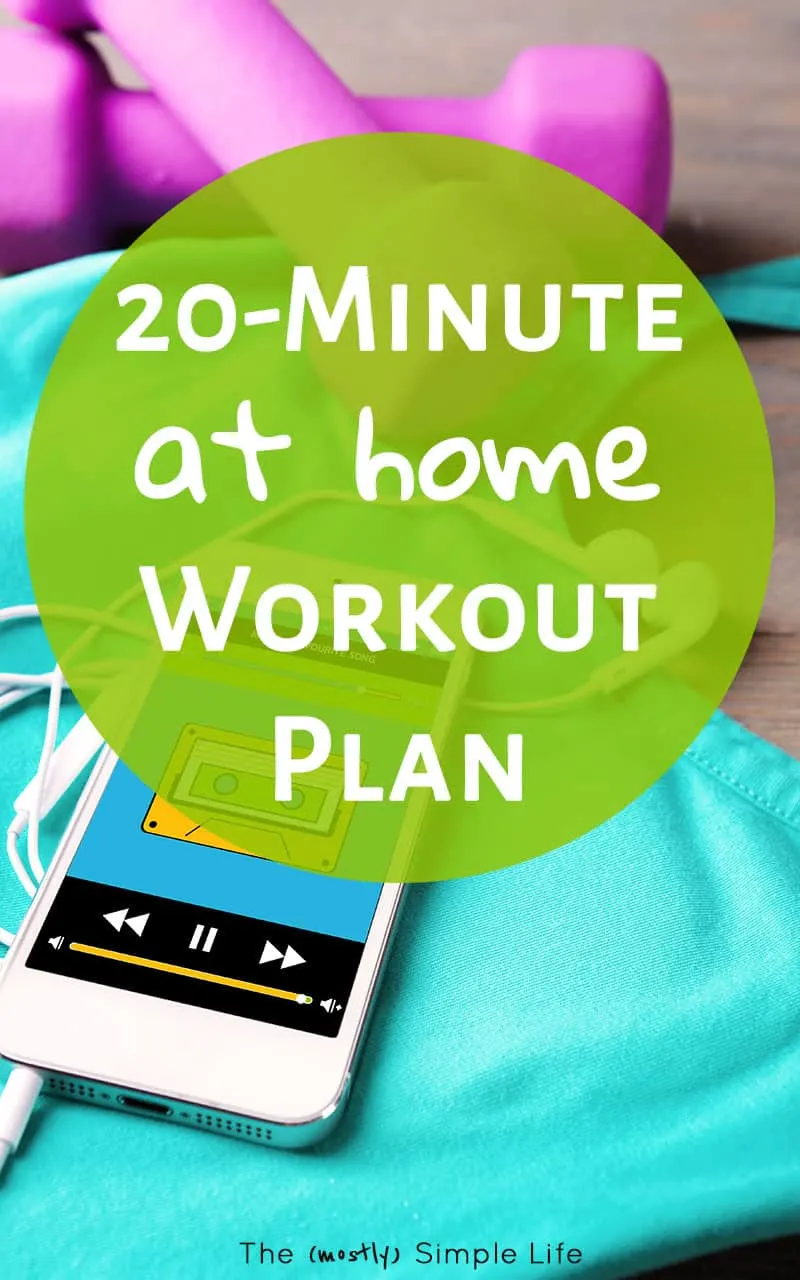 If you find this page helpful, please pin or share it :)