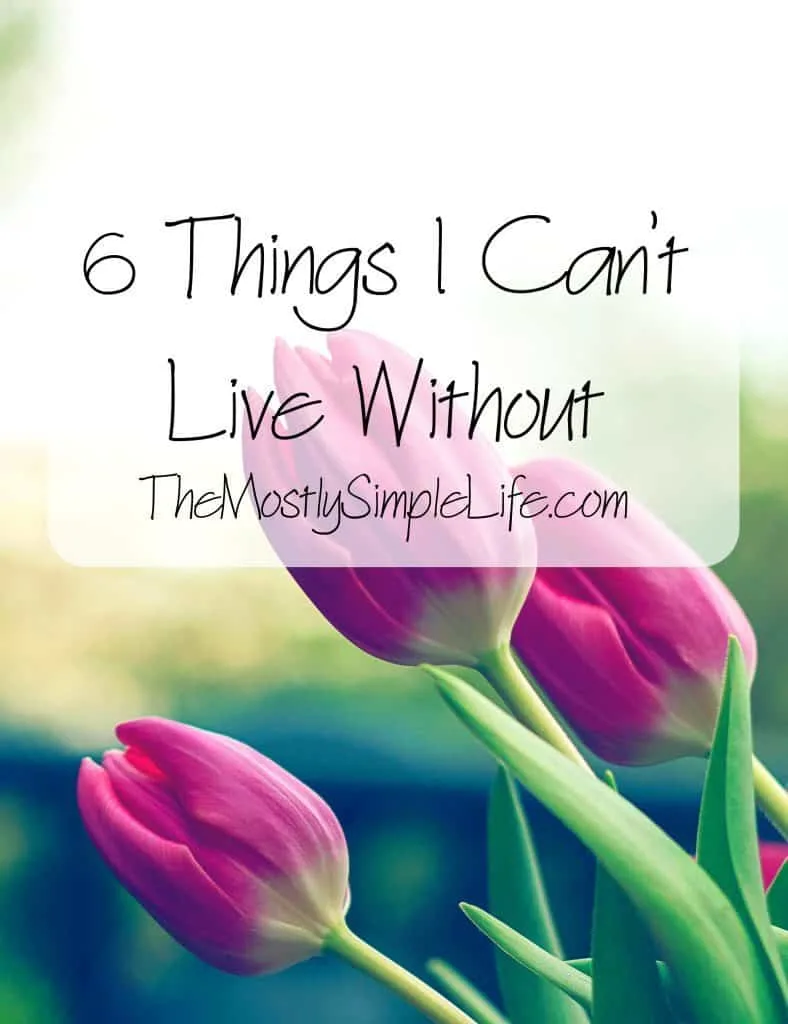 Just for fun today, were going to chat about things we find personally necessary in life. It's always fun to look at what other people have to have, especially when it's stuff that you don't think twice about.
Whenever we go someplace and I don't really need to bring my purse, I'll always opt to leave it at home. However, there is something I have to grab and put in my pocket.
My lip balm (aka: chapstick)! It's seriously something I can't live without. My lips will dry out and it bothers me like crazy!
So in honor of my lip balm addiction, I thought of a few things I can't live without.
Now of course, these are just things that make my "first world" life extra wonderful and they are not necessary to my survival. Kind of 🙂
I'd love to read your list of things you can't live without in the comments!
6 Things I Can't Live Without:
Lip Balm
My all-time favorite is any of the flavored Carmex lip balms. They have lime, pomegranate, and strawberry. All are good. I can't stand dry lips.
I keep one in my purse and in a few places at home. AND because I keep them in the same places all the time, I don't lose them and I actually finish one every few months. Most people tell me they lose theirs before they ever finish it.
Fuzzy Blankets
We are a blanket family. We always have blankets on when we are watching TV and I have an extra blanket that covers my side of the bed. I just love to be cozy and warm in a nice blanket!
But I've noticed that some families are not blanket families.
I remember babysitting in high school and after I'd put the kids to bed I'd turn on the TV and look around for a blanket. No blankets! How can people live like that? Haha.
Comfort and coziness are king in this house!
iPad
Once you have one you'll never want to go back.
An iPad is so nice to have. It's less bulky than a computer and can do most of the same things.
They are definitely pricey, but we had our first one for 3 or 4 years before we sold it to upgrade to a new one. That's a pretty long life for technology considering a lot of people upgrade their phone every year when a new version comes out.
Chocolate Little Bites
I eat the same thing for breakfast every single morning. I adore this cereal: Kellogg's Frosted Mini-Wheats Little Bites Chocolate.
It's got a lot of fiber and whole grains, plus some sugar and chocolate to start the morning right!

A few weeks ago our grocery store was out of my little bites and things got pretty rough at our house. 🙂 Now I make sure we always have an extra box in case such a devastating situation occurs again. (Yes, I'm being dramatic. No, I'm not lying about the extra box.)
Audiobooks
My fella and I are both pretty big readers. We've really gotten into audiobooks because we can do other things while listening, which is nice when you don't have as much time to read as you might like.
Sometimes we listen to an audiobook together while we do a puzzle or color those adult coloring books that are everywhere lately. Aren't we so cool?
I also listen to audiobooks all day at work which really helps the day go by.


The Harry Potter audiobooks are some of my absolute favorites. They are so well done. If you haven't given them a go yet, I highly recommend you listen to them.


We've rented free audiobooks through our library that can be downloaded to your phone or computer through an app called Overdrive. Check with your library to see if they have a similar program available.
Mozzie
Our dog is our baby. He comes everywhere with us and is a very important member of our family.
I truly believe that you should not own a dog unless you have the time and energy to take good care of them and make them part of your family.
I know he's not a "thing" like everything else in this post, but I can't imagine our life without him.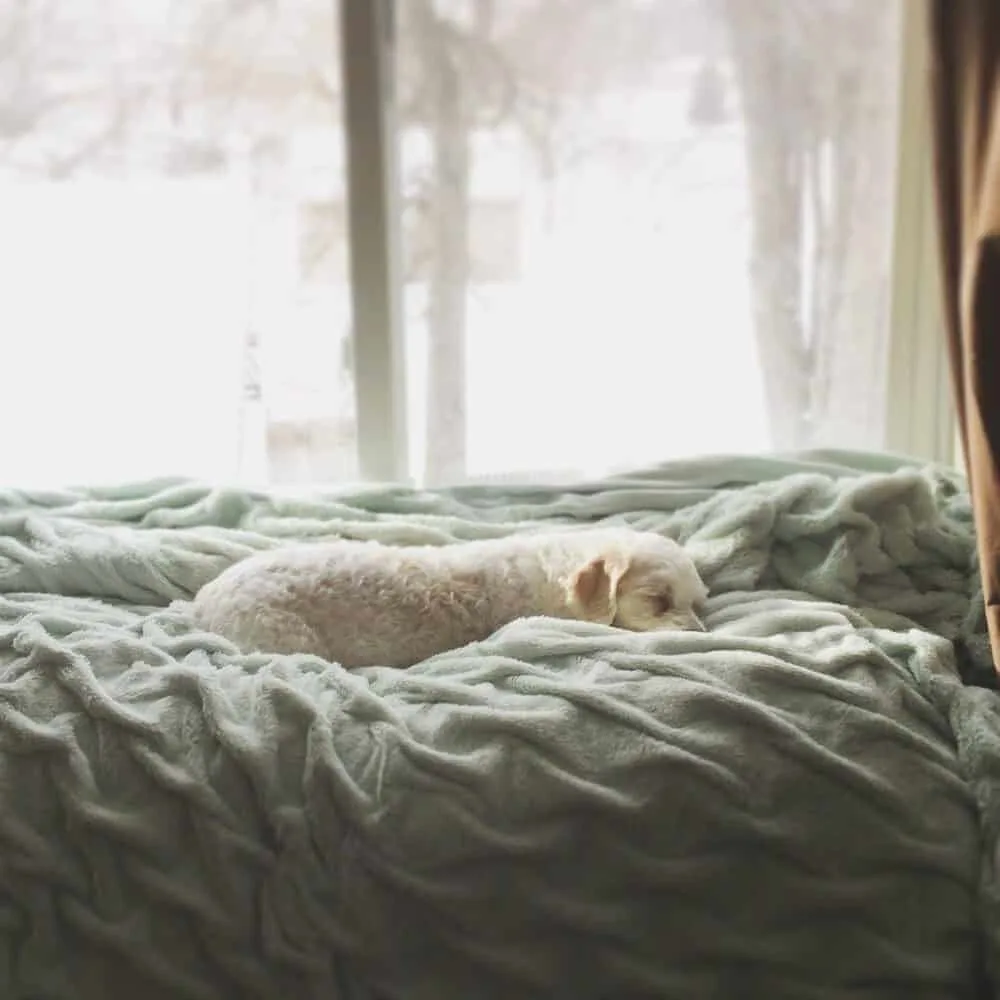 Follow me on Instagram if you ever want to see more pictures of my little love bug.
⇒ What's on your list of things you can't live without?
If you find this page helpful, please pin or share it :)