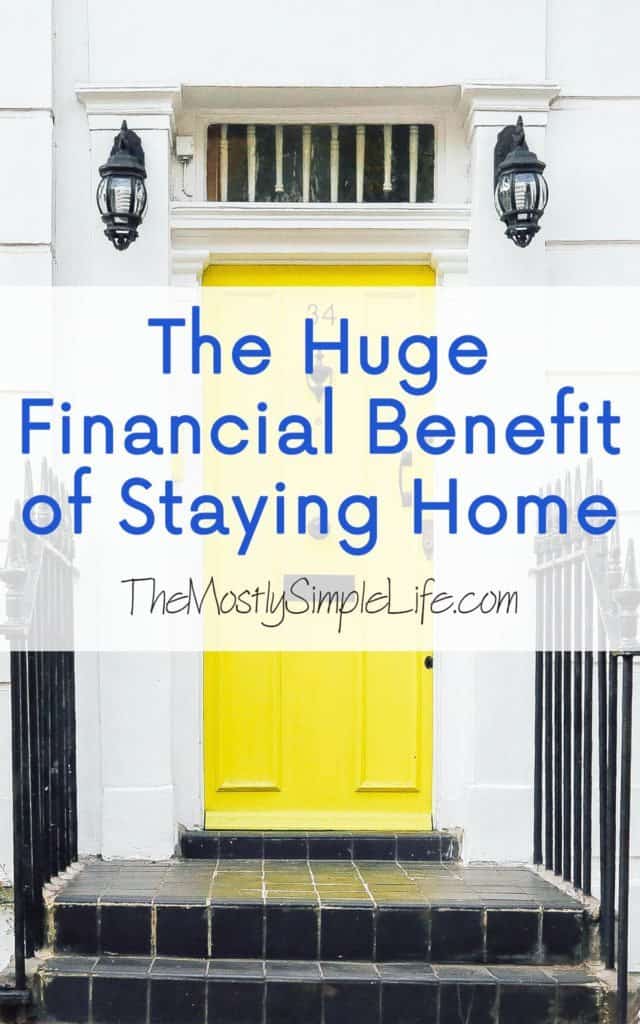 I'm all about having fun without spending tons of money. This is mostly because we've never had tons of money to spend on entertainment, but let me tell you: we still have tons of fun!
We don't go out that often and when we do, we usually do free things or use coupons (Groupon usually has some great deals). Occasionally we go out for dinner and a movie or something like that and it's not cheap!
We've found that a HUGE way to save money is to stay home. This doesn't mean we're sitting at home staring at the wall doing absolutely nothing, though.
The Huge Financial Benefit of Staying Home
What are the main costs to going out?
Gas/Transportation: You know, to get there. ($5-15)
Food: I'm pretty sure it's impossible to go out and not spend money on food and drinks. ($25-50 for 2)
Entertainment: Tickets for concerts, museums, movies, attractions… Whatever. ($20-100 for 2)
All of those things can add up real quick. It's nothing to go out to dinner and a movie and spend $50-75.
What are the costs for staying home?
Gas/Transportation: Nope. You're already there.
Food: An expensive homemade meal might cost $5-10, tops.
Entertainment: Usually free, or maybe $4 to rent a movie.
Obviously, it's way cheaper to stay home than to go out.
Fun Things to do at Home:
First, check out my huge list of free activities. A lot of them can be done at home and it's a great place to start getting ideas.
Have People Over
Staying home can still be social!
It's amazing how it can be so much less expensive to have a bunch of people over than it would be to pay for just us to go out.
We can make a meal for six friends and rent a movie for about $15, which is so much less than paying for the two of us to go to dinner and a movie. Plus, when you have people over, you can totally ask everyone to bring a dish of food to ease to cost as well.
Homemade Pizza Night
Making your meal can be part of the fun!
We make homemade pizza all the time. At home, we make one big pizza on a pizza stone (a cookie sheet totally works too).
With my fella's family, we've had nights where everyone makes their own mini pizza in a small, round cake pan and tops it however they want. It's fun and delicious!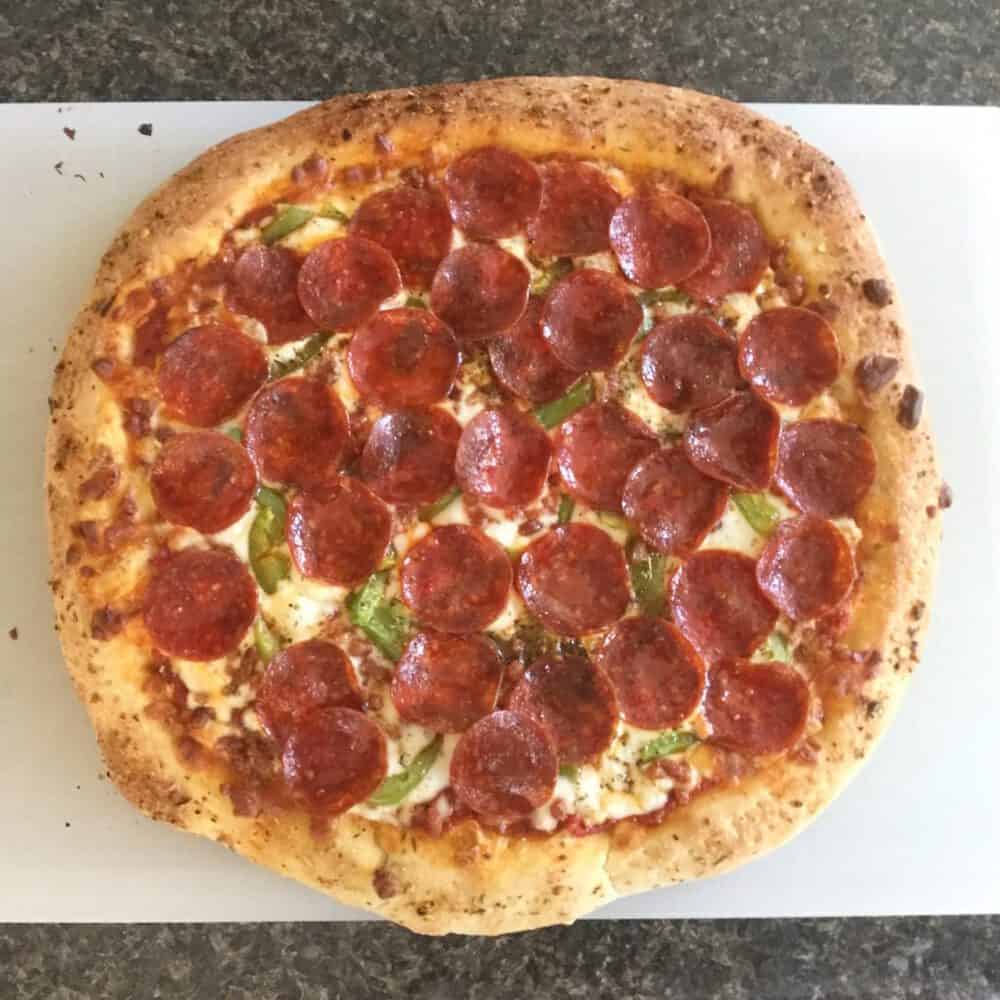 Game Night
Game nights can include board games, card games, yard games, charades, or even video game competitions.
I will not be posting pictures of our Just Dance competitions. You get a good score and start to think, "wow, I'm a really good dancer," until someone takes a picture or video 🙂
You probably already have all kinds of fun things to do at your house, you just forget you have them.
We've had a ton of fun doing all of these with friends or just the two of us at home.
Movies
Start by looking at Netflix or Amazon Prime movies if you're already paying for those services.
We rent movies quite often from Redbox. If you receive their emails, you'll get a lot of offers for buy 1 get 1 free movies.
The movie store in town costs about $4 for a new release movie, so we usually just rent directly from Amazon and stream the movies since it's about the same price. It saves us the trip to the movie store (Haha, we literally live a block away. But you have to cross a busy street 🙂 )
We're pretty picky about what movies we go to see at the theater because it's so expensive. Most of the time we're pretty content to wait for it to come out on video.
It helps that my fella and I both really enjoy being home, but we save a ton of money by not going out very often.
Related Posts:
13 Secrets to Saving Money on Food
The Big List of Simple Summer Meals Ideas
Our Actual Budget: Less Than $1500/Month
My Biggest Secret to Keeping Our House Clean
⇒ How do you have fun at home?
If you find this page helpful, please pin or share it :)