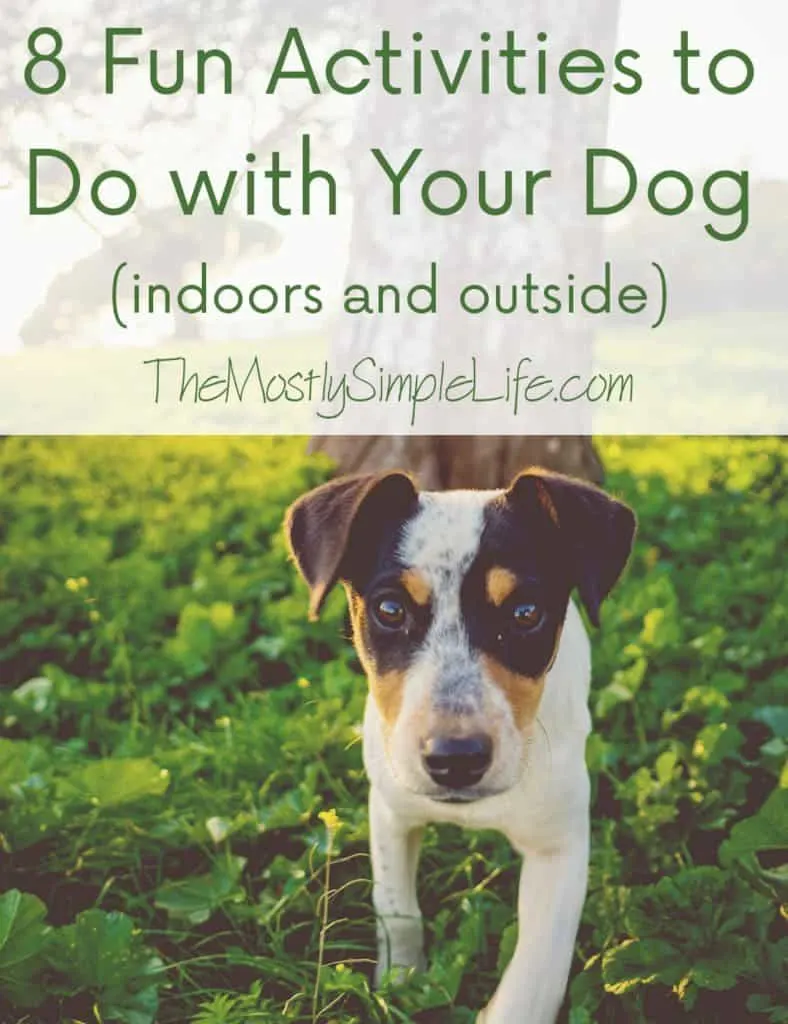 We have a lot of fun with our dog, Mozzie. We bring him with us pretty much everywhere unless it's somewhere he's not allowed (work and grocery shopping and such…).
There are all kinds of fun ways to play with your dog! These are the places we bring our dog and the fun activities we do with him:
8 Fun Activities to Do with Your Dog
If you do other activities with your dog, please leave a comment and let me know!
I'd love for you to follow me on Facebook, Pinterest, Instagram(if you like pictures of adorable dogs and food), and/or Twitter.
You can also Subscribe Via Email in the right-hand column to make sure you don't miss anything.
(This post contains affiliate links)
Hide-A-Treat Game
Mozzie loves this game! Basically, I start by making him sit and stay in the kitchen. While he's there, I walk into the next room and hide one of his treats somewhere. Then I go back into the kitchen and tell him to go find it. He gets to use his amazing sense of smell to sniff out his treat.
Tips: This works best with stinky treats, not just biscuits, since they have to sniff it out. We used to use steak treats (like this). Since Mozzie has to take a joint supplement to help with his knee problem, we use the stinky joint treats for his hide-a-treat game now.
When you're teaching your dog how to play, it works well to have one person stay with him to make sure he stays put while the other person hides the treat. We use the command "go find it" to tell him he can start searching.
Walks
All dogs need to go for walks. We go for daily walks with Mozzie.
Since he's not super high-energy, we usually just walk around the neighborhood. When we get bored of that, we find other places to walk! We walk the trails at a nearby park. We walk to the dog park. We walk around the beach.
Going for daily walks is part of our family routine, so we don't just think of it as "walking the dog". We went for walks all the time before we had a dog. It's fun to find new places to walk because it's interesting and fun for all of us!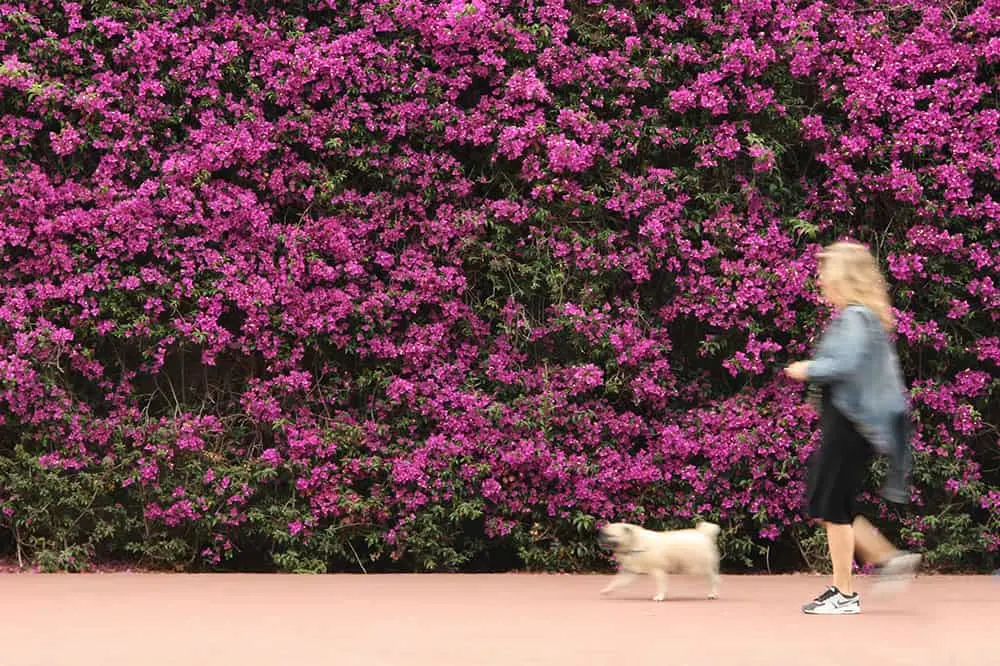 Hide & Seek
This game cracks me up. Austin will go hide in our bedroom and I'll tell Mozzie, "go find your pop-pop". Mozzie will run up to our room and search under the covers, in the curtains, and in the closet. When he finds him, we all cheer.
Then Austin will take Mozzie out of the room and I'll hide and we repeat the search. It's really fun and wears him out pretty quickly.
Catch
I think almost every dog loves to play catch. Outside we use rubber frisbees and tennis balls. If you have a small dog like me, you have to try low compression tennis balls. They're squishier, which makes it easier for Mozzie's tiny mouth to grab onto the ball.
We play catch inside too. Mini tennis balls are awesome for playing inside with a smaller dog (these are my favorite). We also play catch with stuffed animals since it lowers the chance that we'll break something and Mozzie doesn't destroy them like some dogs do.
Indoor Agility Course
I started this in the middle of winter when we were all getting stir crazy.
You can buy really cool agility course equipment, but it can get pretty pricey.
I create an obstacle course in our home out of random stuff. I make a tunnel by draping a blanket over a piano bench with the short ends open. I make a balance beam by stacking a few books and putting a board on top. I do the same thing, but sideways, to make a hurdle.
We use cheerios as a tiny treat to coax Mozzie through the course. It's fun to see his mind working hard as he figures out how to do each element.


Shopping
There are a lot of stores that allow dogs.
We've taken Mozzie into many hardware stores as well as Tractor Supply and pet supply stores. I found this list of stores that usually allow dogs. It's best to double check with individual locations though.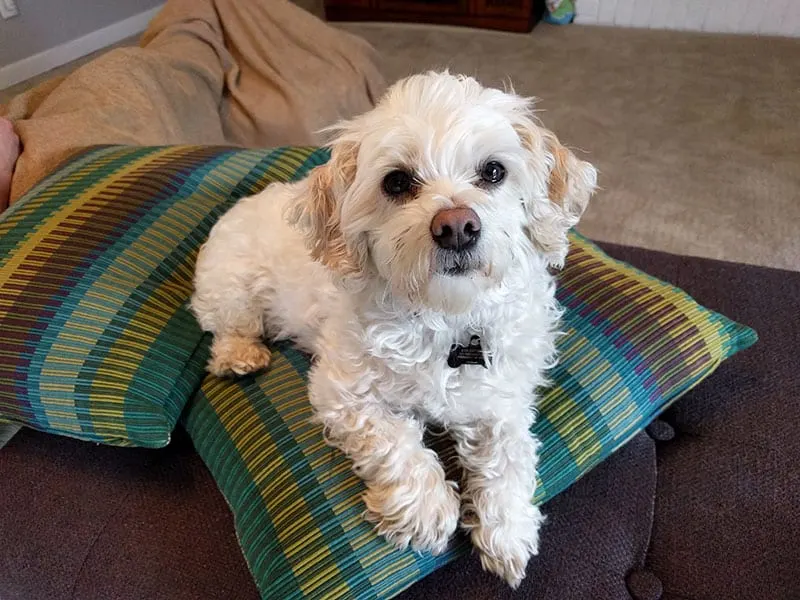 Dog Park
Our town just got a dog park and we've taken Mozzie a few times.
We have a fenced in yard, so we're not too concerned about letting him run around. If you don't have a yard for your dog, dog parks are an awesome way to let your pooch run some energy off without being on a leash.
Mozzie loves to wander around and smell everything and play catch a little. We're trying to help him be better about meeting other dogs, but there aren't usually other dogs there when we go, so we'll keep trying.
Beach/Boardwalk
Michigan has beaches everywhere! Not all of them allow dogs, but there are quite a few dog beaches. We took Mozzie to one when he was little and it was awesome to see the big dogs jumping into the waves at Lake Michigan and swimming out to get their tennis balls. If you've got a high-energy dog, it's got to be an awesome way to burn some energy.
Last weekend, we brought Mozzie with us to Grand Haven. Dogs aren't allowed on the main beach, but they can walk along the boardwalk out to the lighthouse. it was a ton of fun and a good walk for all of us. He waited in line with us to get Pronto Pups and sat in our laps while we watched the Musical Fountain.
Having a dog is really fun and there are so many fun activities that you can do with your dog. The more you do with your dog, the more they will get used to it and be good about listening to you and going new places.
Related Post:
One Huge Mistake You Don't Want to Make When Getting a Dog
10 Healthy Habits You Need in Your Life
⇒ What fun activities do you do with your dog?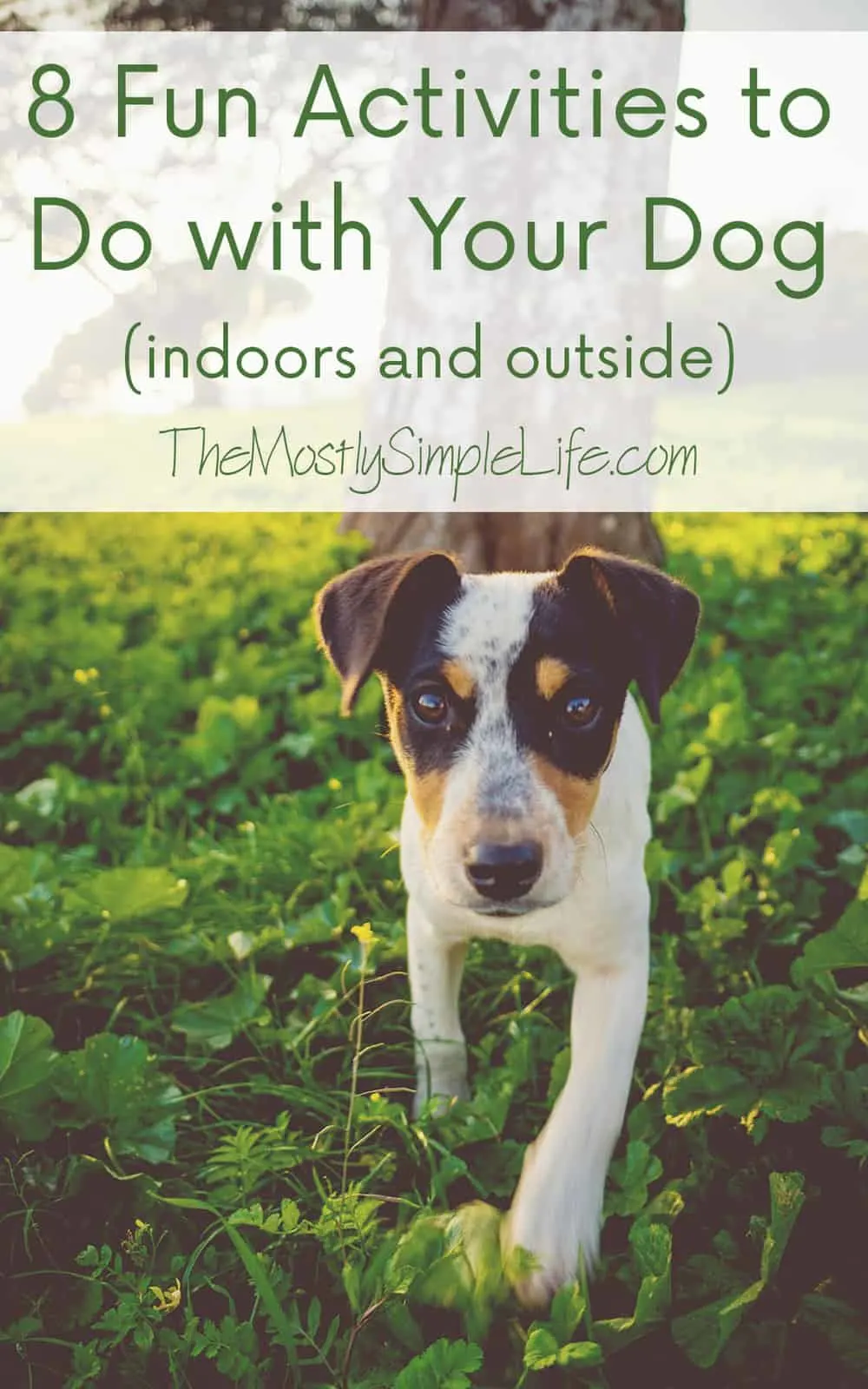 If you find this page helpful, please pin or share it :)