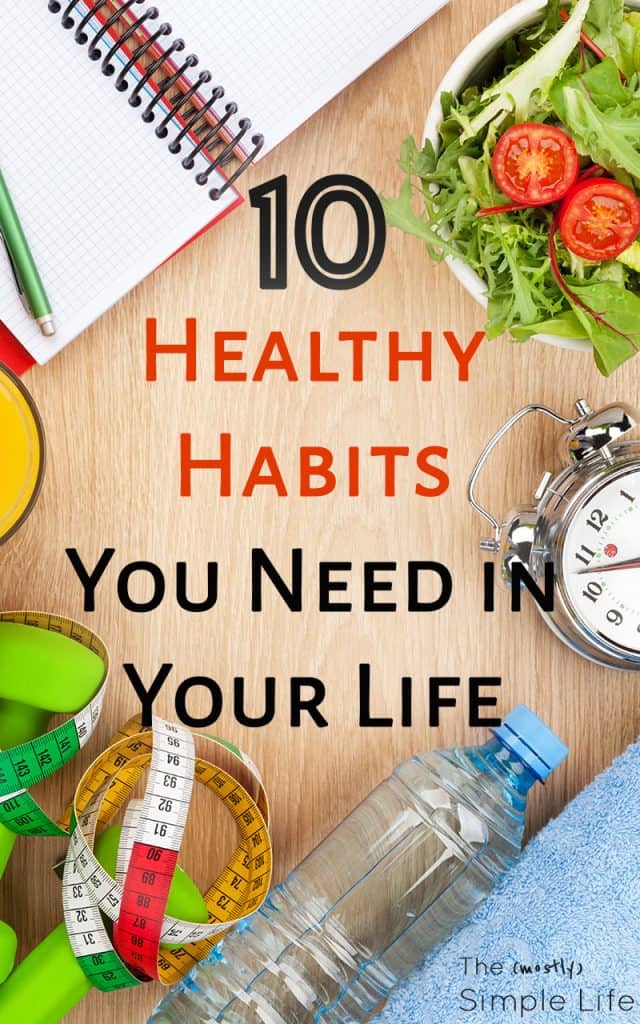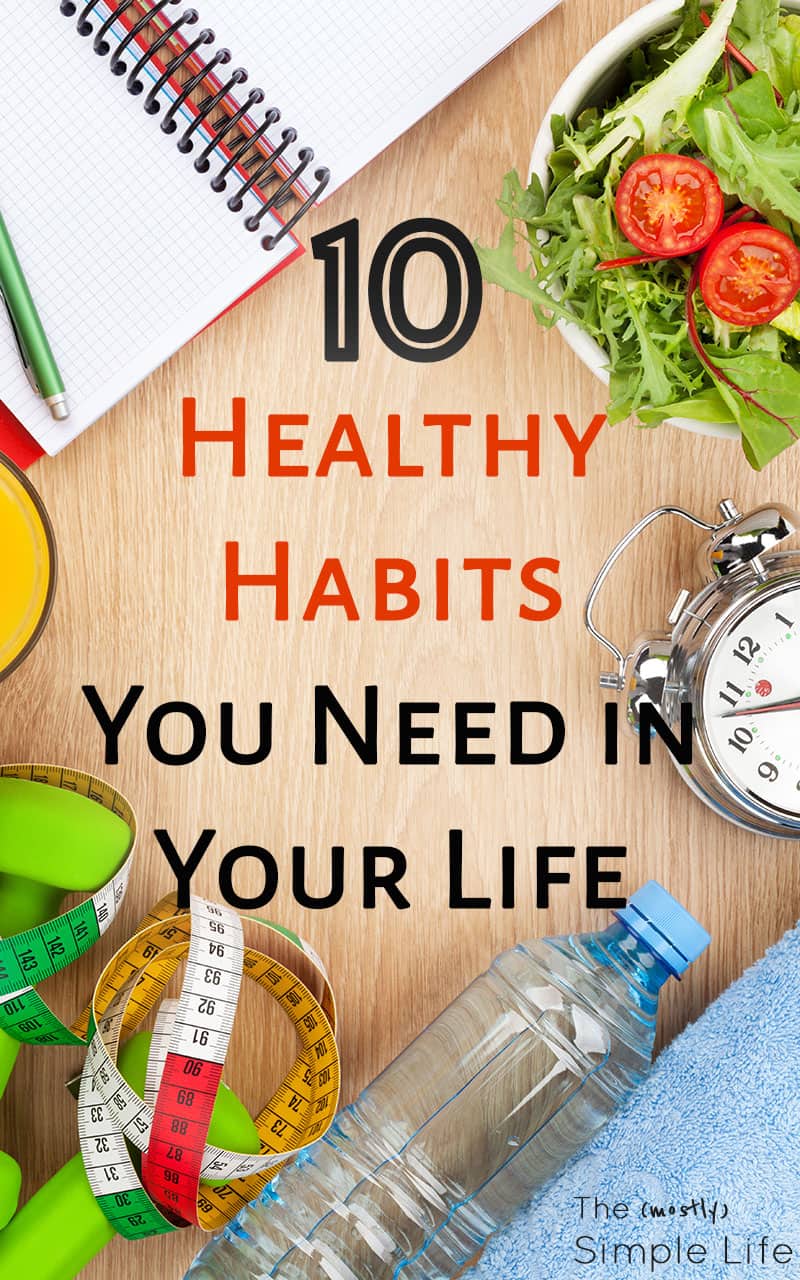 I'm all about working on creating healthier habits! What we do every single day is what determines our lives, so small healthy habits each day add up to a healthier life.
This list is meant to inspire. I definitely don't recommend trying to all of these at once.
I try to work on one new healthy habit until it truly becomes a habit and I hardly have to think about it anymore. Then, I move on to another habit.
Over the last few years, I've improved my strength, weight, and nutrition through small changes at a time.
10 Healthy Habits You Need in Your Life
1. Drink a glass or water first thing in the morning
When I was trying to drink more water, I started drinking a glass first thing when I woke up. It turned out to be a great habit, and pretty easy to develop. I usually crave a drink when I wake up now, so I drink as much water as can right away before my coffee or breakfast. It helps to keep a full water bottle in the fridge so that you've got cold water waiting for you when you wake up. Here are some more tips on how to drink more water each day.
2. Daily walk
A daily walk is so healthy and totally underestimated. It's actually one of the easiest and healthiest things you can do! (source) Get in the habit of walking at your lunchtime or taking a family walk every night after dinner. Our daily walks are my favorite part of the day!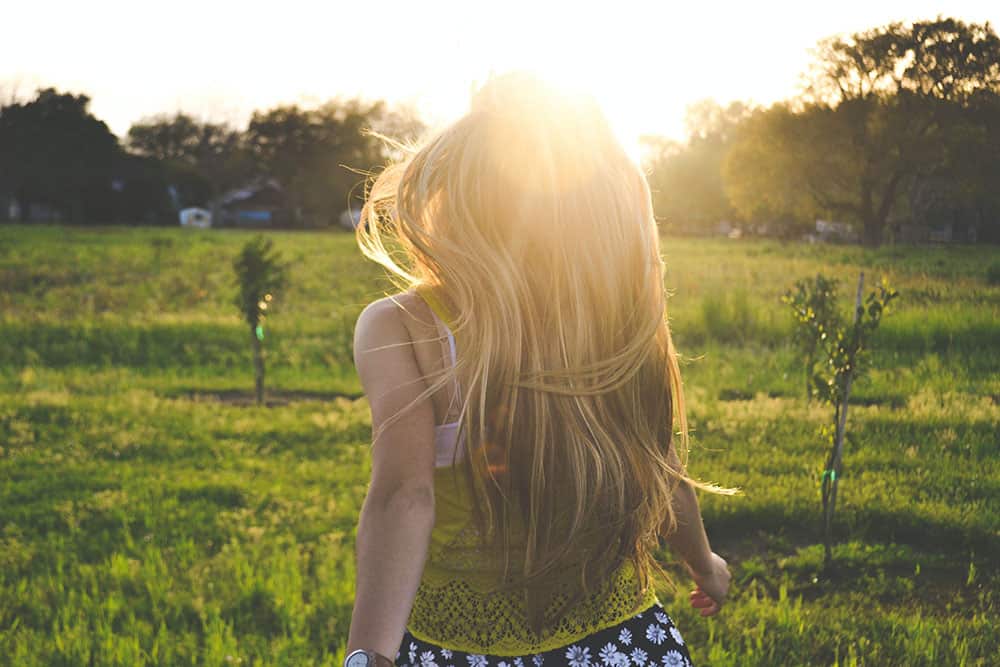 3. Get 3 servings of fruits veggies each day
Try setting a specific number of servings of fruits and veggies you want to eat each day. I know 3 is far less than recommended, but it's a great starting point. This is actually one the next habits I want to tackle. I know I don't eat as many fruits and veggies as I should.
4. Stretch for 5 minutes before bed
Stretching can prevent injury and improve posture. Plus, if you stretch before bed in may help you relax and sleep better.
5. Cut back to one soda per day
In my effort to consume less sugar, I started by cutting back to one can of soda each day. After I had that habit down, I changed my one soda per day to one drink box per day since it had less sugar. Gradually cutting back has been a great success for me. I wrote about a few more of my healthy (and inexpensive) food swaps here.
6. Morning routine
Get in the habit of a healthy morning routine. A lot of these other habits could be a great part of your morning. I highly recommend the Make Over Your Mornings course to help with you create a routine that will give you more energy and help you be more productive.
7. Count your calories
This is a hard habit it keep up with long term but it's a great habit to get into for a short time. Either for a month or a week, your health will benefit from paying attention to how many calories you're getting. It will also help you lose your soda habit when you realize how many calories you're drinking! I could literally drink all of my calories each day if I wasn't careful.
8. Eat breakfast every morning (maybe not donuts, though)
Don't be one of the many people who skip breakfast! You need breakfast to have energy for your day. Plus no breakfast = hangry (so hungry you get super irritable). Yogurt, hard boiled eggs, a granola bar… It can be super easy. Just make it healthier than a donut most days, mmm k? Man, now I want a donut. There are a bunch more easy breakfast ideas in this post.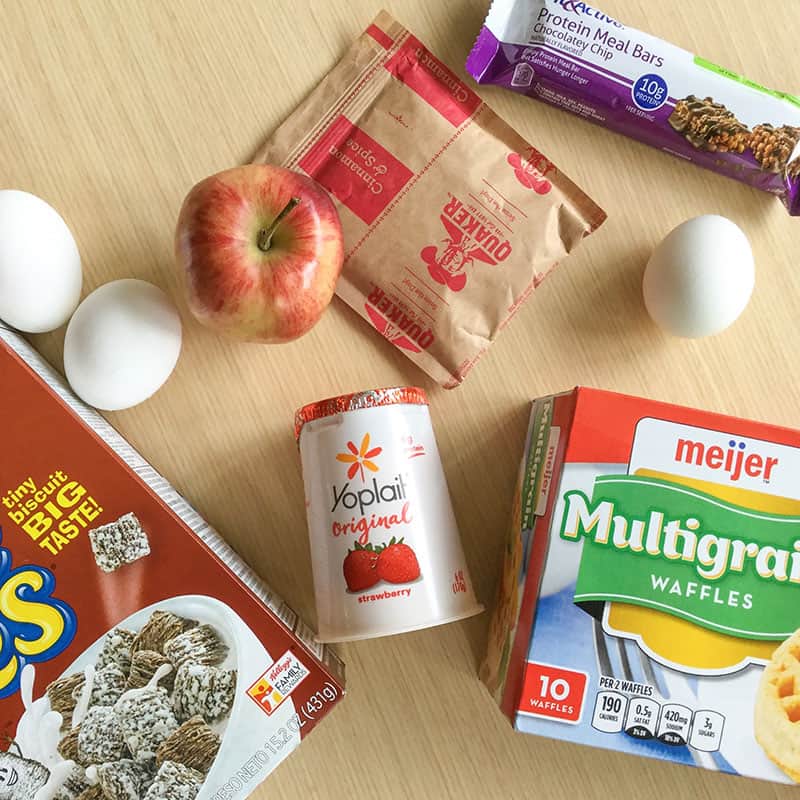 9. Set a bedtime to get 8+ hours of sleep
Think about what time you need to wake up in the morning and back that up 8 hours. That's your new bedtime. Sleep is so darn important! Make it a priority and get in the habit of going to bed at your bedtime each night.
10. Exercise for 20 minutes 3-4x per week
You don't have to get to the gym or pay for a membership to get a workout in. Do some squats, jumping jacks, planks, and other bodyweight exercises at home for 20 minutes a few times per week. One hour of exercise per week is .5% of your entire week. You can make that happen. I wrote about my simple 20 minute workout routine here.
By working on incorporating one new healthy habit into my life at a time, I've created slow lasting changes.
Week to week, my life doesn't seem to look much different, but when I compare my habits today to a year ago, I see a lot of good improvements. I eat healthier, weigh less, and have gained strength.
That's the whole purpose of working on healthier habits. I'm not looking to lose 10 pounds in 3 weeks or to suddenly switch to a vegan diet. I want to incorporate healthier habits into my day to day life – habits that will last a lifetime.
⇒ What healthy habits are you working on right now? What's been a big struggle for you? Less sugar is a tough one for me.