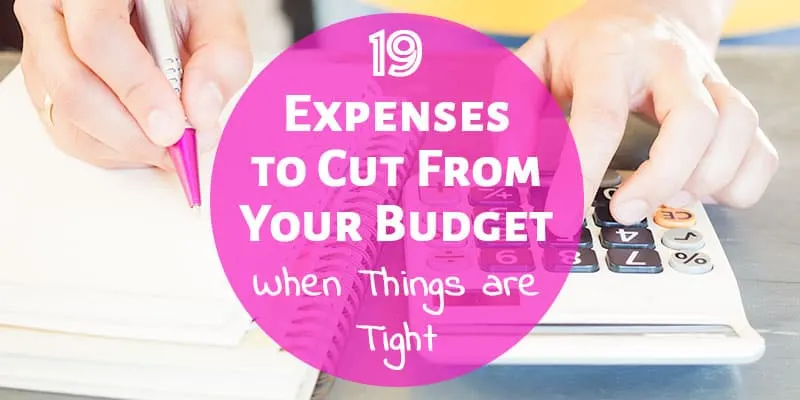 Whether you're saving money for a special vacation, need to pay for expensive car repairs, or are facing a job loss, you'll probably end up trying to find expenses to cut from your budget. It can be hard to know where to start.
There are some areas where you can cut an expense out completely. There are also sneaky ways you can save a lot by cutting back instead. We'll look at both!
19 Expenses to Cut From Your Budget When Things are Tight
Since we all have different hobbies and priorities, we each have a unique budget and way we spend our money. This is why it's important to decide what works best for your family.
It's also helpful to remember that cutting back or cutting out isn't permanent. Just because you give something up doesn't mean you'll never have it back. Tightening your budget might be necessary for a time, but that doesn't mean it will always be like this! Short term sacrifices will help you reach your goals.
Sidenote: One of the very best things you can do to start getting a handle on your finances is track your spending! You can download and print my free spending tracker printable and take action today!

[convertkit form=980628]
Cut Back
You Might Like These Posts Too:
Cut It Out Completely
It's always a good idea to take a hard look at where your money is going when you're trying to save for something important or tighten the budget.
While some expenses can be cut out completely, it's also good to look at how you could simply cut back on others.
Take a Look at These Related Posts:
⇒ What would you add to this list? How have you cut back in the past?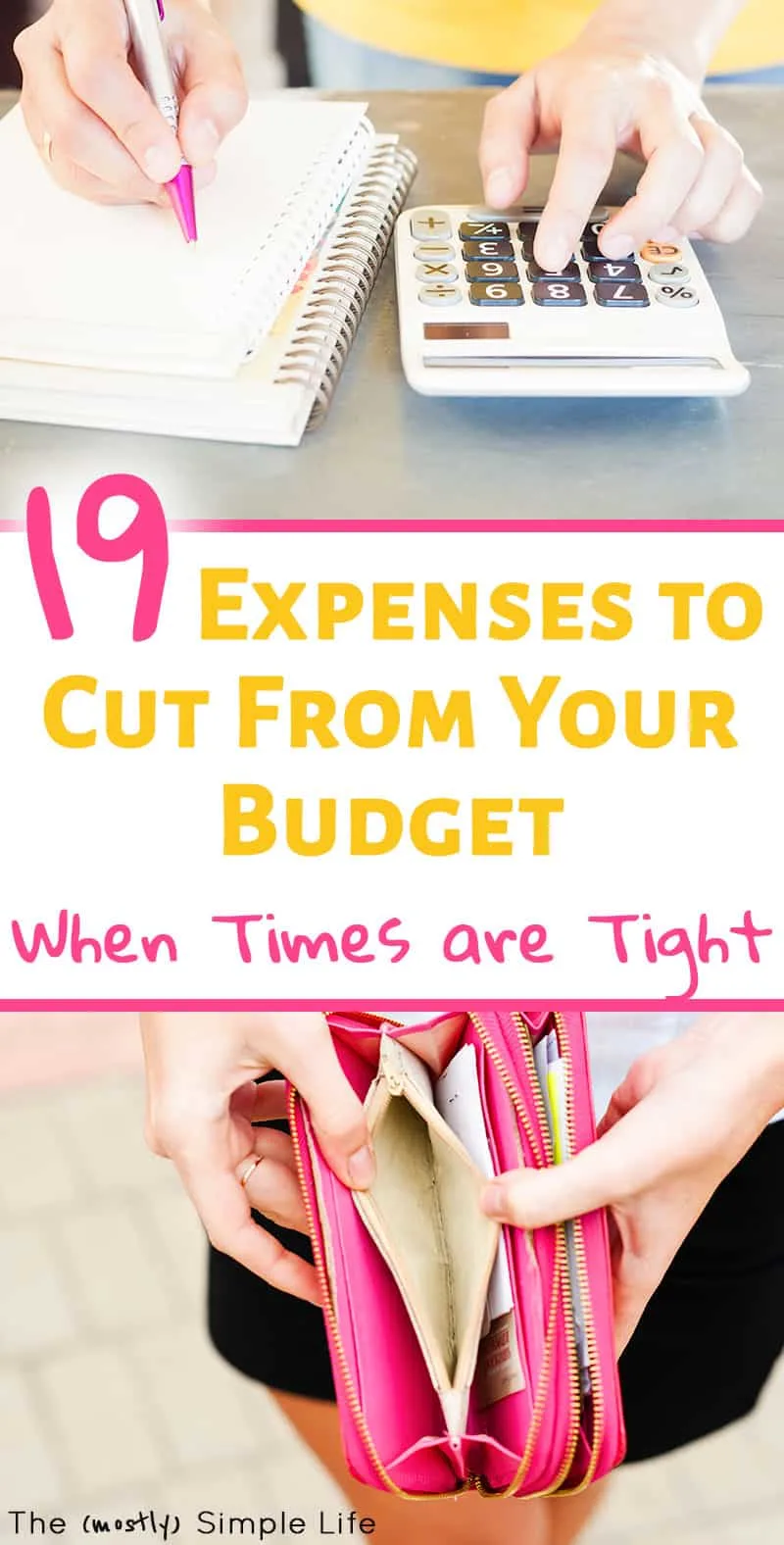 If you find this page helpful, please pin or share it :)