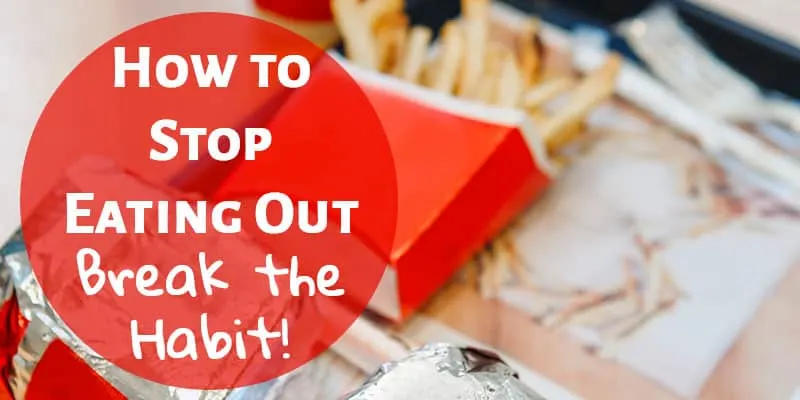 Eating out kills our budget more often than anything else! It's our weakness.
As much as I like to cook, I also very much like to not cook and to eat something yummy someone else has made 🙂 I swear food tastes better when you don't have to make it yourself! But in the interest of our budget, we try to limit our eating out.
I know this a huge struggle for so many people, so let's get into some strategies on how to stop going out to eat so much.
How to Stop Eating Out – Break the Habit!
Clean Your Kitchen
This is a surprising trick that I've talked about once before. If you struggle with going out to eat too much, start with cleaning your kitchen.
If the sink it already overflowing with dirty dishes, I have no desire to add more to the mess or to try to undo the mess before I can even cook anything. It's just too overwhelming.
It's odd that the two things are related, but if I make a point to do the dishes and wipe down the counters at least once a day, I actually enjoy being in my kitchen and have more of a desire to cook!
(This picture of the kitchen at our old house makes me miss it so much! We did a mini-remodel and I loved how it turned out.)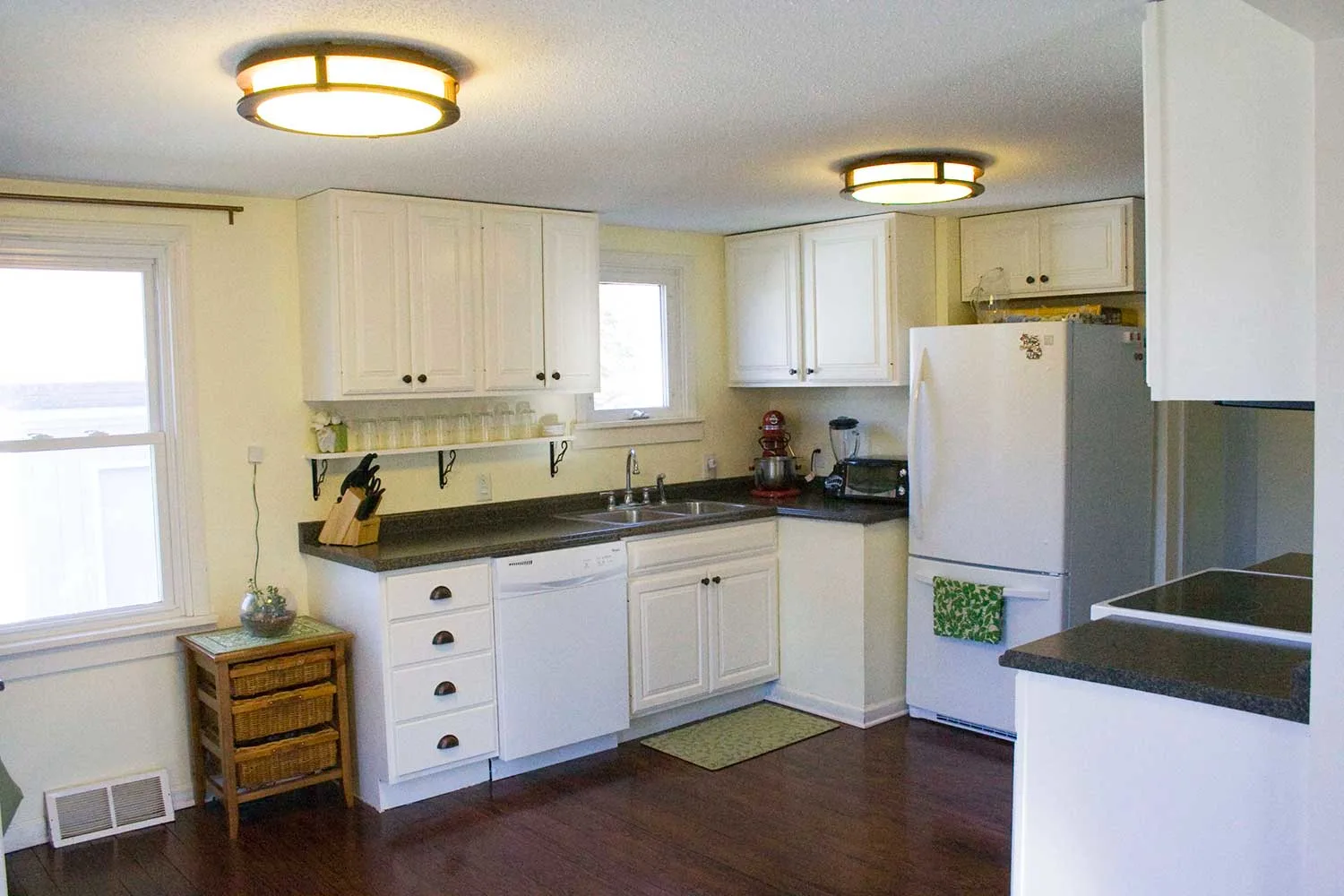 Meal Plan
Always meal plan! Meal planning is simply buying the right groceries that make up certain meals. If you know that you have all of the groceries to make multiple meals at home, it's a lot harder to justify going out to eat. Trust me, I know.
I recommend meal planning and grocery shopping once a week. Decide on the meals you want to be able to make for the week and go buy all of the groceries you'll need for those meals. Instead of trying to decide what's for dinner each night on your way home from work when you're tired and hungry, you'll know exactly what's for dinner and skip getting takeout.
You can get the meal planning printable I use each week by entering your info below!
[convertkit form=830245]
Figure Out Dinner the Night Before
Sometimes even with meal planning, I goof things up by not thinking about dinner early enough.
If I need to thaw meat from the freezer or get everything put in the crockpot, that's good to know ahead of time.
I try to think over what we'll be doing for dinner the next day each night before bed. That gives me time to pull anything out the freezer or make sure I wake up early enough to throw food in the crockpot.
Pack a Lunch the Night Before (MOYE)
Along with planning meals the night before, aways always make your lunches the night before. If you end up being in a rush the next morning, packing lunches is probably the first task you'll scratch from your list. Just assume that you won't have time in the morning and pack lunches the night before.
At our house, Austin packs his lunch for work as part of our regular evening routine. I know that he'd spend a ton of money eating out if we didn't do this. Since an inexpensive lunch is around $7, that could be $140 every 4 weeks spent on work lunches — and that's a conservative number!
I honestly think that our evening routine is more important than our morning routine. I highly recommend the Make Over Your Evenings course to help you get a handle on your evening routine. It makes our mornings practically stress-free when we go through our evening routine.
Use a Crockpot
You definitely will keep yourself from going out to eat if you know a meal has been cooking in your crockpot all day!
It usually only take about 10-15 minutes to throw a recipe in the crockpot and it saves you a whole lot of time and money at dinnertime. We do a lot of soups with ours.
My favorite crockpot cookbooks are the Fix It and Forget It books. Each on has around 600 (!!!) recipes so there's sure to be plenty you'll love. I have the "Lightly" and "Christmas" versions.
Buy Convenience Foods
Convenience foods are generally more expensive than a homemade meal. However, if you're either going to eat convenience-type foods at home or go out to eat, it's a bargain! Breakfast bars, Carnation Instant Breakfast, frozen pizza, rotisserie chicken… If these things keep your from getting takeout, then go for it.
It's really a lot to ask from yourself if you're trying to go from eating out 5 meals per week to trying to cook from scratch for every meal. Make it easy on yourself and choose some convenience foods when it makes sense. You'll still save money compared to eating out.
We eat frozen pizza about once per week just because it's easy and I consider rotisserie chicken to be quite a treat. No shame in it!
Make Simple Meals
Another way to make eating at home easier on yourself is to cook simple meals.
Many times I have planned a delicious meal that was far too complicated or time consuming for my energy level. So of course, we got takeout instead!
I try to plan simple meals for most of what we eat. Things like grilled chicken with a pack of frozen veggies or scrambled eggs with pancakes are regular meals at our house. They're quick and easy so there's no excuse not to make them.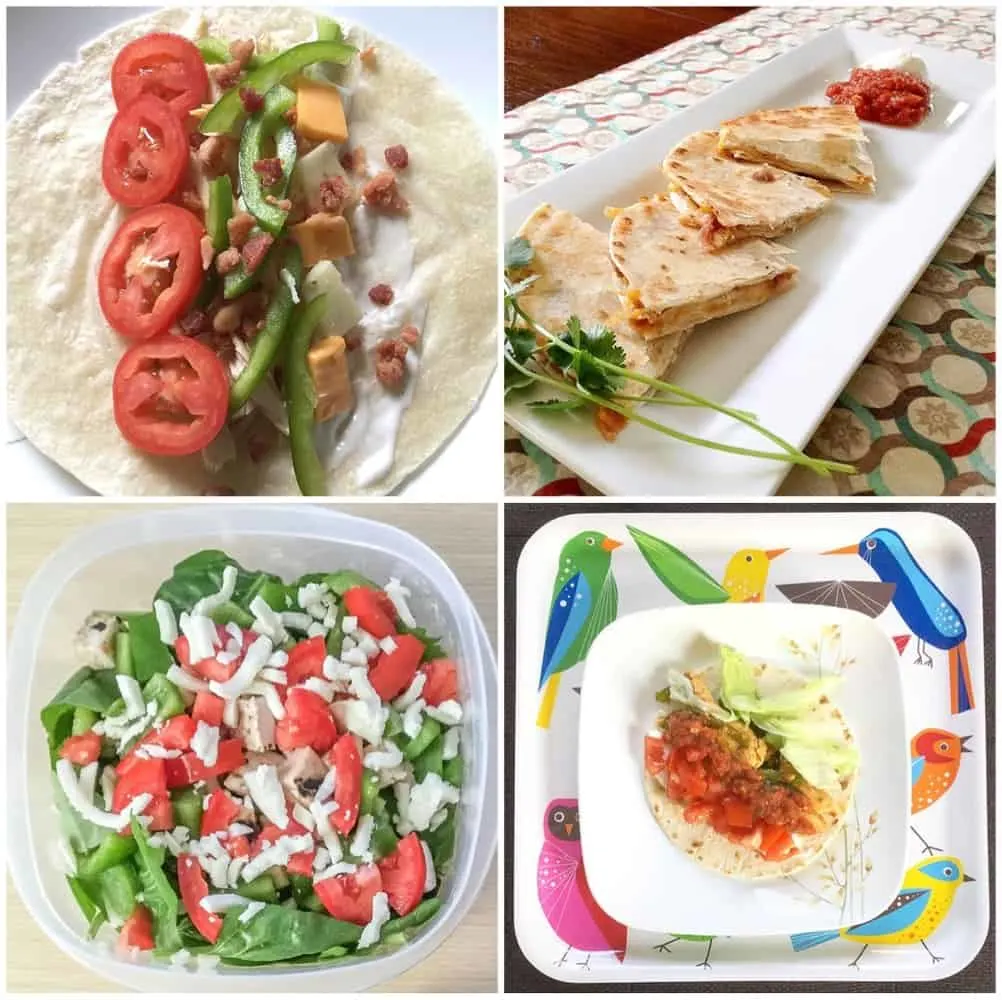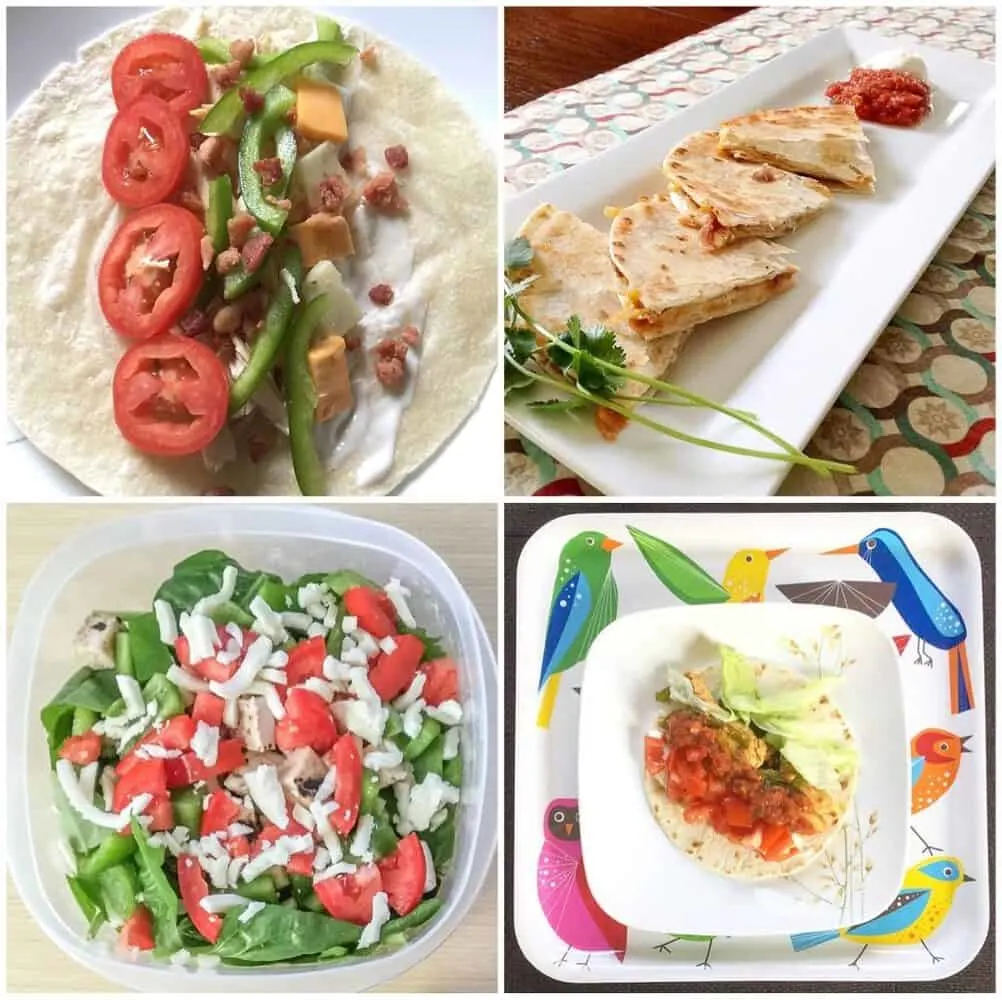 Invite People Over
If the reason you're going out to eat too much is because you're enjoying time with others, try inviting people over! We can spend $40 for Austin and I to go out to eat, or we can spend $10-20 for a very nice meal at home with friends.
Recently, we had Austin's parents over for a full steak dinner that cost around $20. It would have been 3x that amount if we had all gone out for the same meal! I'm not saying you should never go out to socialize (because it is fun) but try mixing it up more often and invite friends or family over for a meal.
By meal planning, packing lunches, and making simple meals, we can limit the amount of eating out we do and save our budget. It also helps to invite people over for dinner more often instead of go out to eat every time we want to socialize.
I still struggle with this part of the budget when I'm feeling overwhelmed and tired, but these strategies make it easier to choose to eat at home instead of going out or ordering takeout.
You Might Like These Posts Too:
⇒ Do you feel like you go out to eat too much? What helps you cook at home more?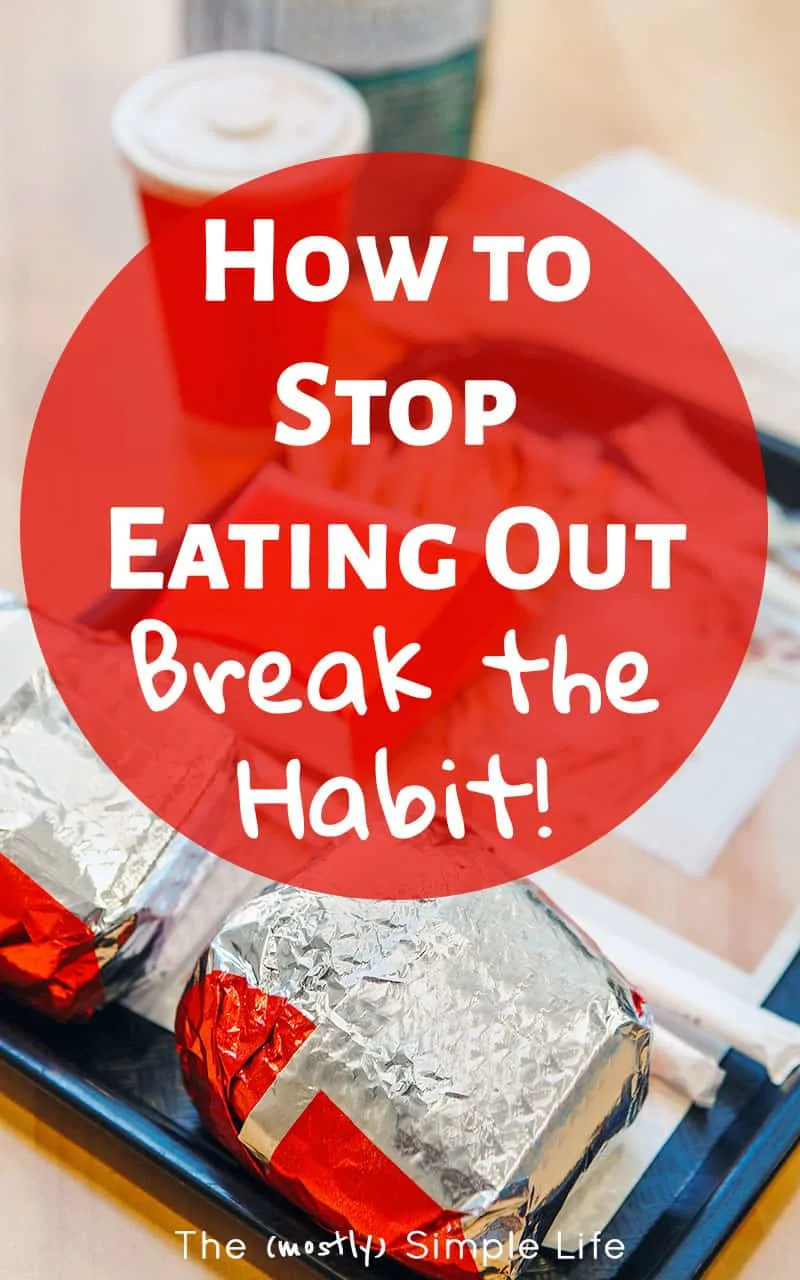 If you find this page helpful, please pin or share it :)