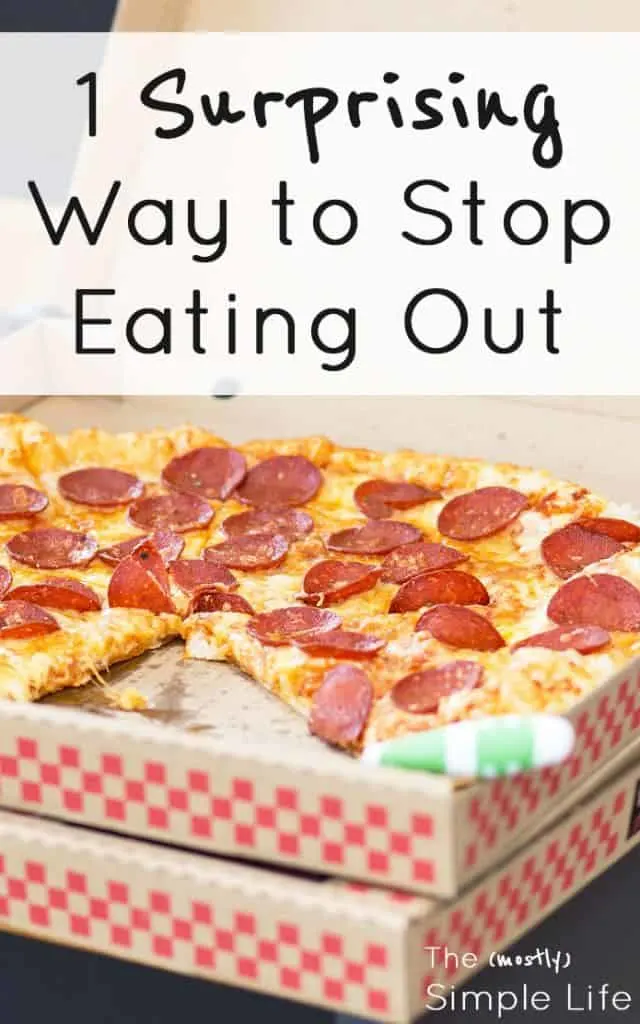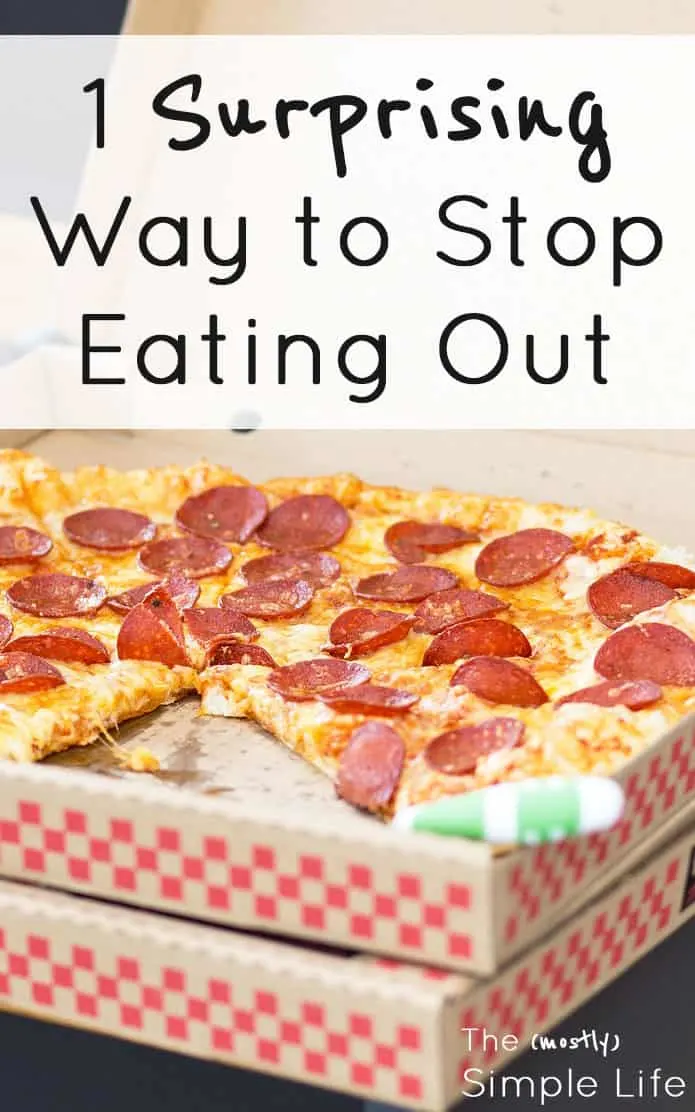 We really like to go out to eat and get takeout. It's one of the biggest weak points in our budget every month.
Seriously, if we got over budget, it's almost always because of takeout and going out to eat.
Here's one surprising way to stop going out to eat when you shouldn't:
Go Wash the Dishes
Stick with me on this one.
I can't be the only one who feels overwhelmed and stressed when I look at a messy kitchen.
The last thing I want to do is cook and pile up more messes. Plus, it seems like way too much work to have to clean and undo the mess before I cook and make a new mess.
It took me a while to see that my desire to get takeout was affected by the state of my kitchen, but it's totally true.
In fact, the day I started writing this post, I texted my husband and told him we should get pizza for dinner. A little later I noticed how messy our kitchen was as well as how tired I was feeling. Those things are absolutely related.
I even took a picture of my kitchen sink for you. #embarrassing. I'm still a work in progress!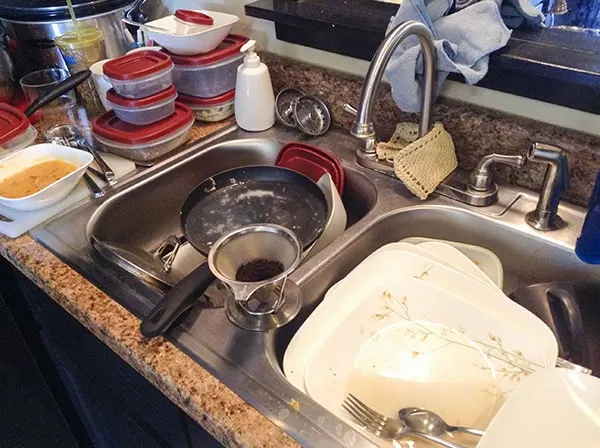 When I can keep up with washing the dishes and wiping down the counters at least once a day, I have more energy and desire to cook.
I found this picture of a beautiful kitchen. Doesn't that clean counter leave you feeling more motivated to cook?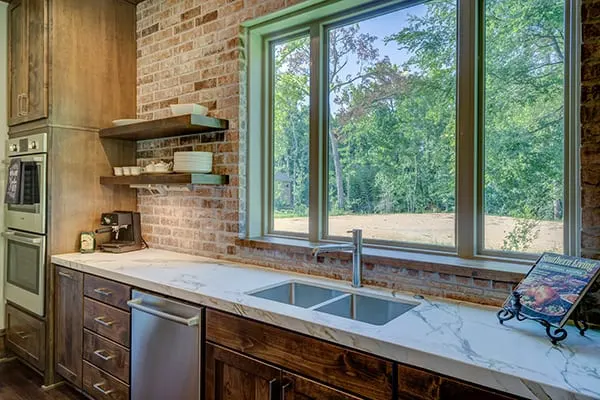 Since this revelation, I've been trying much harder to keep up with our kitchen.
Eating out should be a fun treat, not an emotional decision to cope with overwhelm.
Moral of the story: If you are consistently spending more than planned on eating out or takeout, make more of an effort to keep your kitchen clean!
Related Posts:
⇒ Are you more likely to get takeout if your kitchen is messy?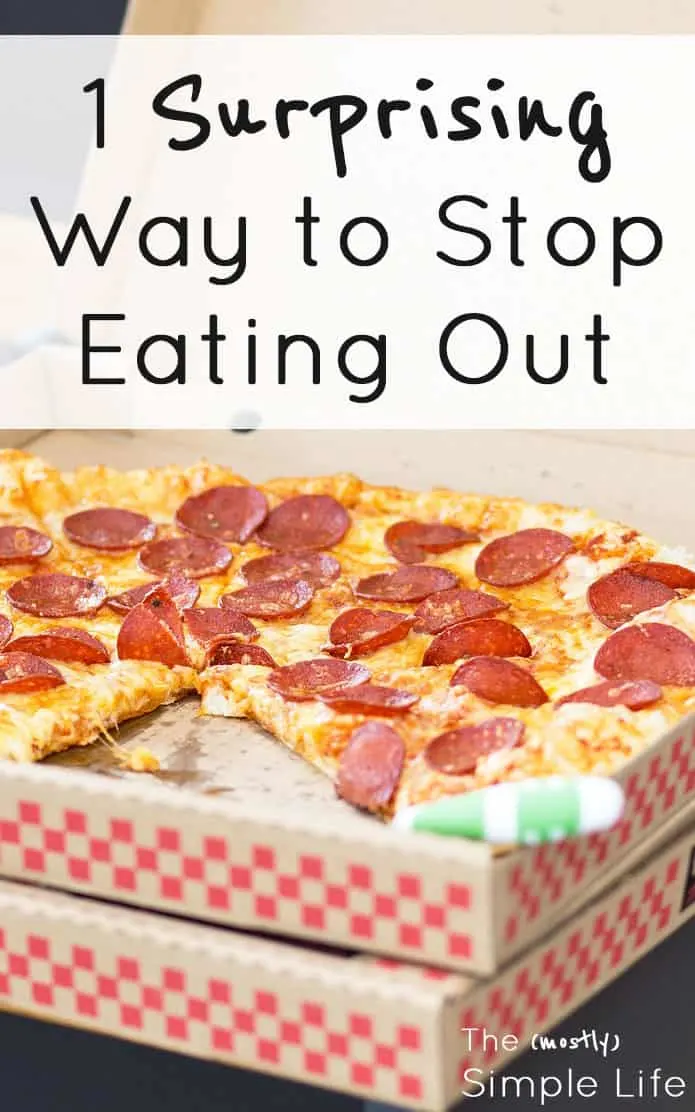 If you find this page helpful, please pin or share it :)