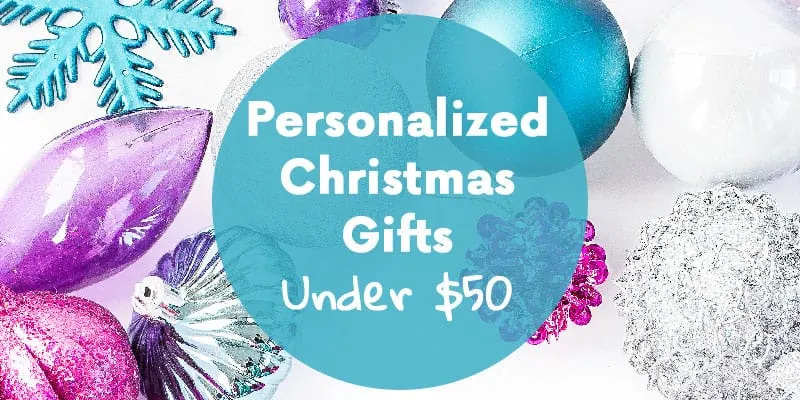 Nothing says "thoughtful" like a custom or personalized gift, right? It obviously took forethought because you can't just run out and get a custom gift last minute. And of course, it's extra meaningful because it's personalized.
You might have been thinking, "Yes, that's wonderful but also expensive." Well, think again! I found some awesome gift ideas on Etsy that are custom, personalized, and affordable. At the time I'm writing this, there were options on each gift for $50 or less; often, much less.
Here's the thing though, if you want to purchase one of these gifts, do it sooner rather than later. These take time to make because they are personalized. A lot of Etsy sellers get overwhelmed with orders leading up to Christmas or other holidays, so order ASAP if you want it in time!
Personalized Christmas Gifts Under $50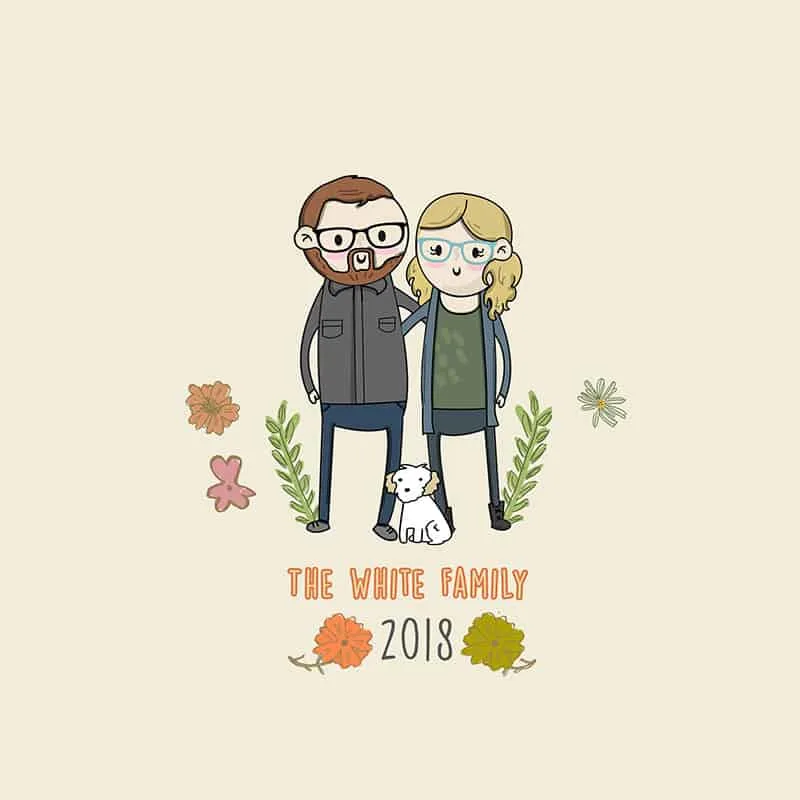 This is the family portrait I had made y'all! Aren't we just the cutest in illustrated form? It's hanging in my office and I could stare at it forever. It would make a perfect gift! These get more expensive when you add more people, but I still find them shockingly affordable.
You send in photos for Sheridan (the artist) to work from and then she emails you proofs and you can make suggested edits. What's really cool is that even if your family lives all over the world and is never all together for a family photo, you can send in pictures of each individual person and she'll put it all together in one illustration. Click here to see all of the possibilities.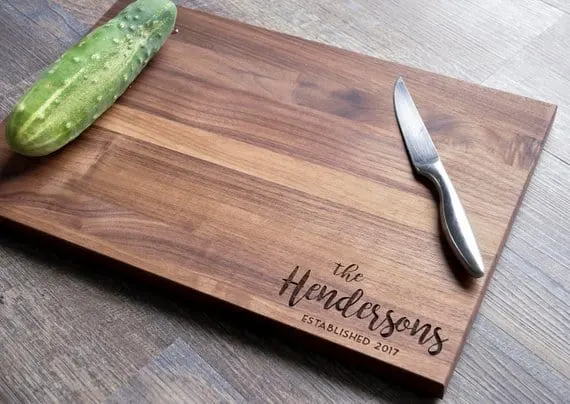 I have a slight obsession with beautiful cutting boards, but an engraved one? Gorgeous, classy, extra-special… I'm in love. You can choose from various sizes, shapes, and woods. See the options here.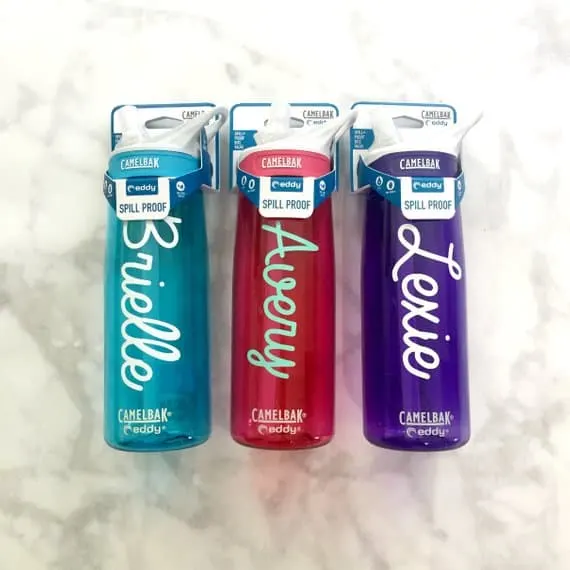 Elevate an everyday item by getting it personalized. You get to choose the color of the bottle, plus the color of the text. Not only is it nice to have a personalized gift, it's also super helpful so that everyone knows which water bottle is yours. Click here for details.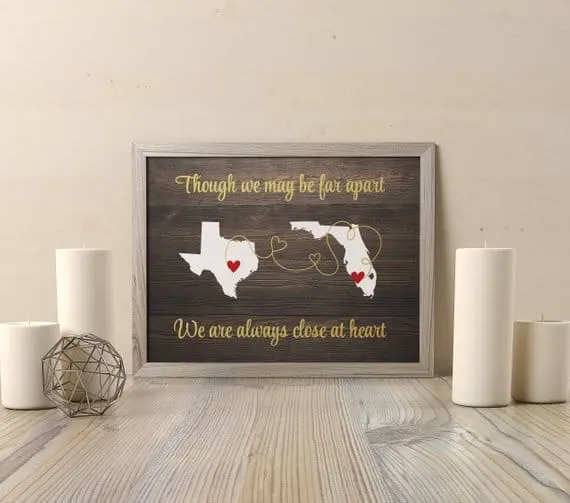 If you live far from friends or family, this is a really sweet print to remind them how important they are to you. You enter the city/state for each person and there are a few options for having it printed. Take a look here.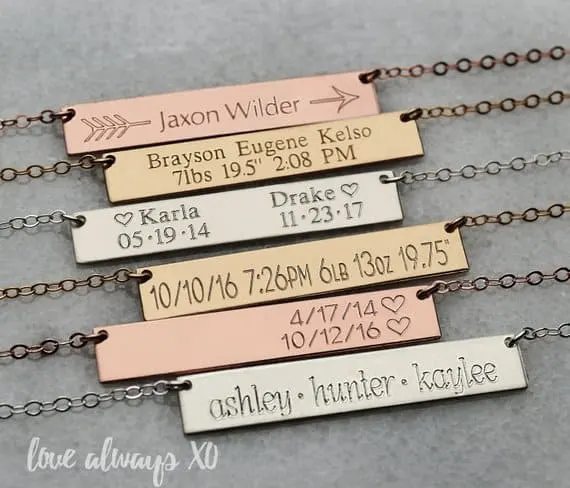 These delicate custom necklaces are gorgeous! You choose between silver, gold, or rose gold for the metal and it can be engraved on one or both sides. Endless possibilities here: grandkids' names, kids' birthdates, your anniversary, GPS coordinates to where you met, your word of the year, etc. I might ask Austin for one with our dog's name and birthdate 🙂 #dogmom. Take a closer look here.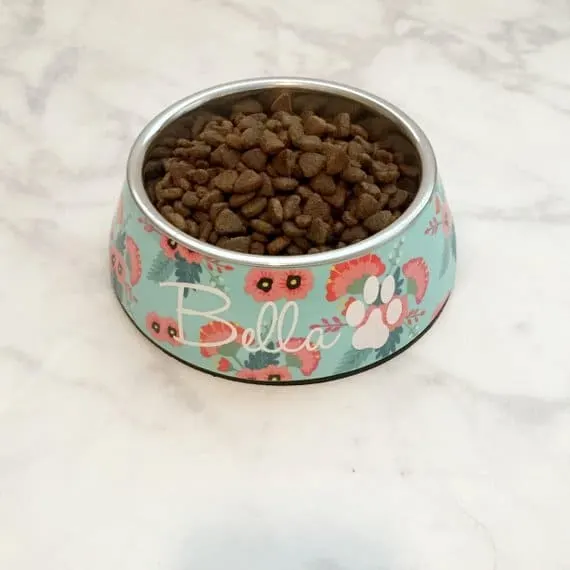 Speaking of dogs, gift your favorite pup (or favorite fur parent) with a personalized bowl. These are so darn cute! Click here to see the options.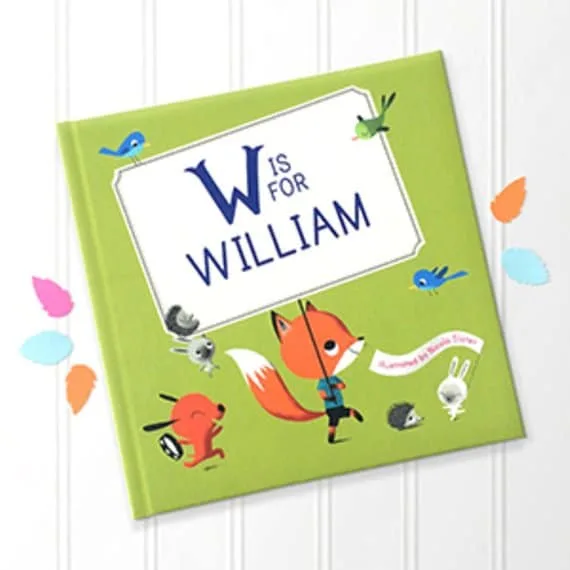 This ABC book is adorable! They add in your child's name for their letter of the alphabet to personalize it. You can choose the cover color, specify a dedication message, who it was from, and when it was given (just like you might write on the inside cover of a book you give). I would have loved this as a kid! Take a look here.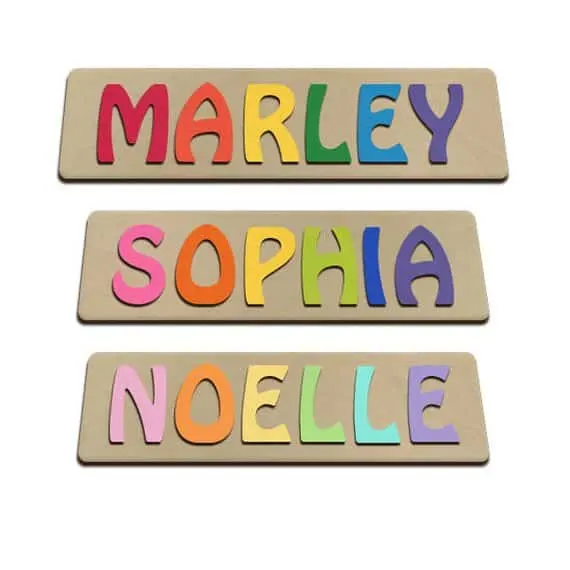 I adore wooden toys and I'm shocked at how affordable this name puzzle is! I'm pretty sure every kids needs to own one of these right? I think I had one many moons ago. You get to choose from a few color combinations for your puzzle. See how affordable this is here.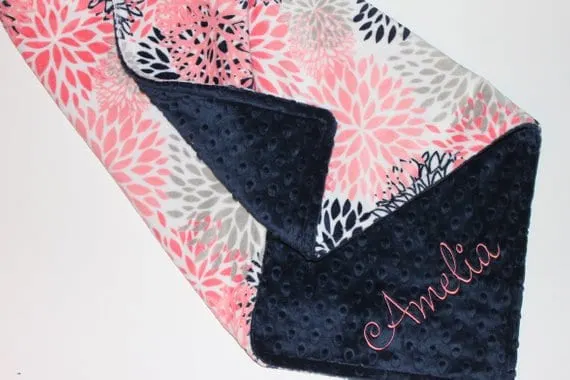 I firmly believe that a soft blanket is never a bad gift, no matter how old or young the giftee is. A soft blanket with your name embroidered on it? Yes, please! This embroidered baby blanket is just beautiful! You get to choose the font and there are a few color choices for the blanket and name. Take a look here.
You might think that a custom/personalized gift is out of your budget, but there are actually a lot of affordable options out there! Everything on this list is under $50 with many items way under $50.
The key is to think ahead and order early so that you can get it in time because it take a little while for items to be customized. That's part of what makes a personalized gift special! You know that someone was thinking about you ahead of time to make a unique gift just for you.
Don't Miss These Other Gift Guides: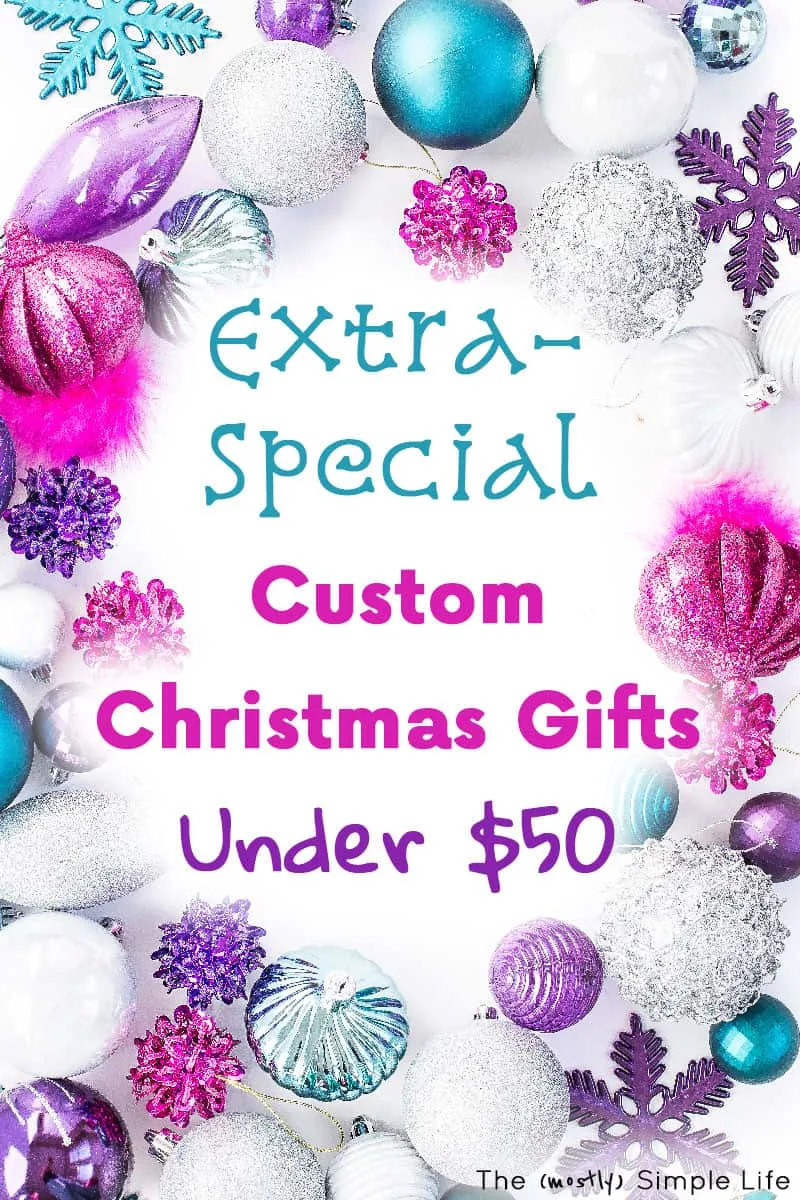 If you find this page helpful, please pin or share it :)