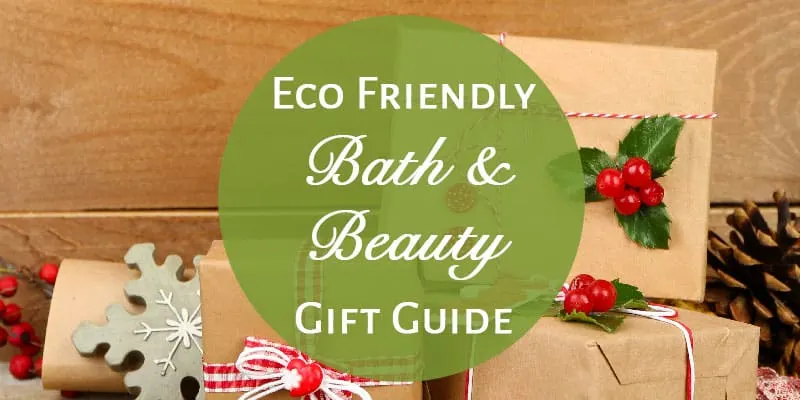 If you've got an earth-conscious loved one you'll be buying a gift for this Christmas, I've rounded up some fabulous eco friendly bath and beauty gifts. I looked for luxury-type products made of mostly organic or natural ingredients, as well as looking for things that are cruelty free and vegan.
I love these ideas because they are practical, which means they will get used and not cause clutter for the giftee. Three cheers for clutter-free gifts! Plus, all of these eco friendly gifts are quite affordable.
These are all linked to Amazon, our favorite place to do Christmas shopping. It saves so much time to be able to order precisely what we need online. I truly can't be bothered to spend hours at the mall around the holiday season. Eeesh.
If you're not already an Amazon Prime member, you can get a 30 day free trial right here, which means free two day shipping for most orders.
Don't forget the reusable fabric gift bags for a zero waste Christmas morning! Aren't they so cute?
Eco Friendly Bath and Beauty Gift Guide
Bath bombs are such a great gift because most people love the luxury of a fancy bath but wouldn't buy these for themselves. This set is gorgeous! They're made with coconut oil, essential oils, are cruelty free, and made in the USA. If you need a frugal gift for a lot of people, like if your teenage daughter wants to give gifts to all of her friends, you could divide up the set and rewrap them individually.
It's like being at the spa. I love a good exfoliator and the extra soft skin it gives me! This one is all natural and organic, containing pure Himalayan seas salt and other oils. Sounds fancy!
Most nail polishes contain all kinds of creepy ingredients. I recently treated myself to some Zoya nail polish and feel much better about wearing it because it is free of ten nasty things often found in nail polish, like formaldehyde and lead. Plus, it comes in so many colors!
I love the idea of these shampoo bars and they are on my wish list! They come in compostable packaging (no plastic bottles) and are supposed to last as long as three bottles of shampoo. They are cruelty-free and would be handy is you're traveling because you don't have to worry about how much liquid you're taking on a plane. Perfect gift because it's unique, eco conscious, and a fun new product to try.
Burt's Bees Lip Balm makes a great stocking stuffer for anyone. Made with 100 percent natural ingredients and no parabens, or petrolatum. My husband has actually had slight allergic reactions to lip balms and can only use Burt's Bees, which to me means that they must use better quality ingredients than other brands.
I am in love with Pacifica's perfumes! They are 100 percent vegan and cruelty free, which is wonderful. I have yet to find a scent that I don't enjoy. When I went to buy perfume for myself, it took forever to choose because they're all good. I am super picky about scents, so I'm amazed at how much I loved them all. I landed on Hawaiian Ruby Guava if you're curious, though I might have to add a few more to my collection.
I either already own these items or would be thrilled to open them in a present (hint hint, Austin 🙂 ). They are all quite affordable as well as being mostly organic, cruelty free, and vegan. Love that!
Don't forget, you can get a free 30 day trial of Amazon Prime here.
What would you add to this list?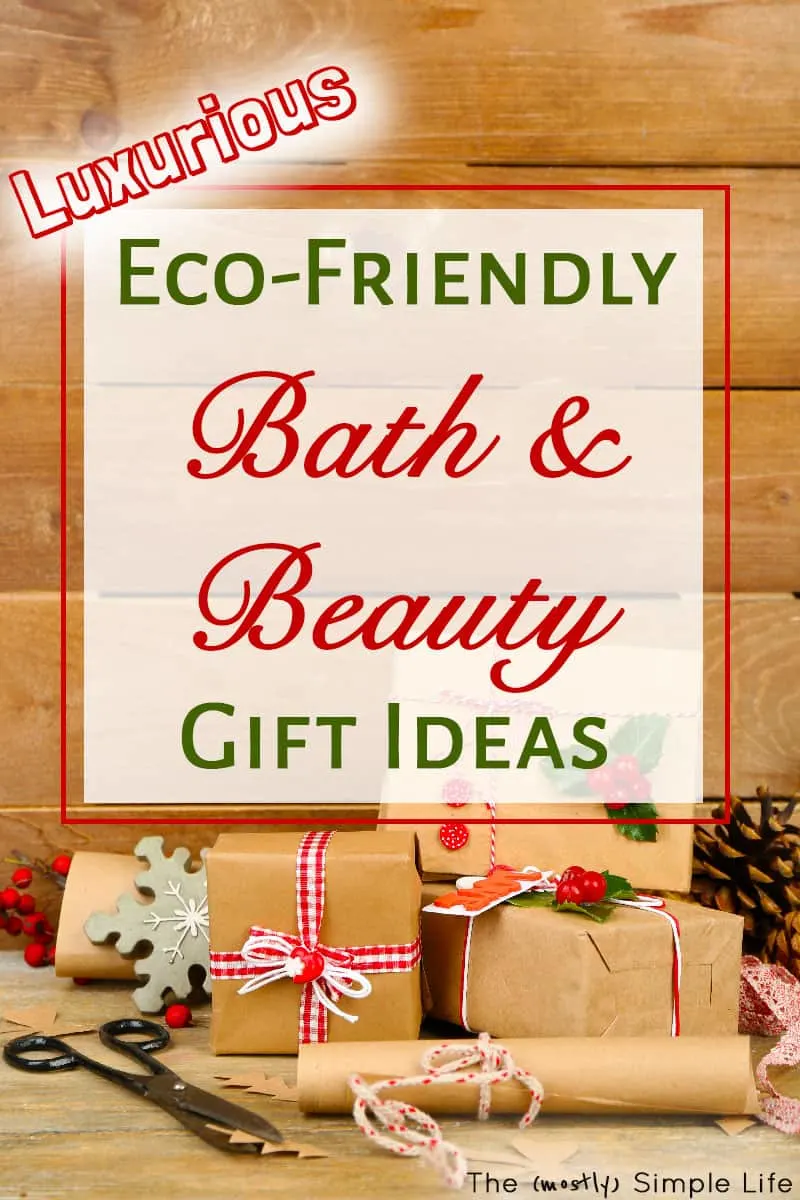 If you find this page helpful, please pin or share it :)