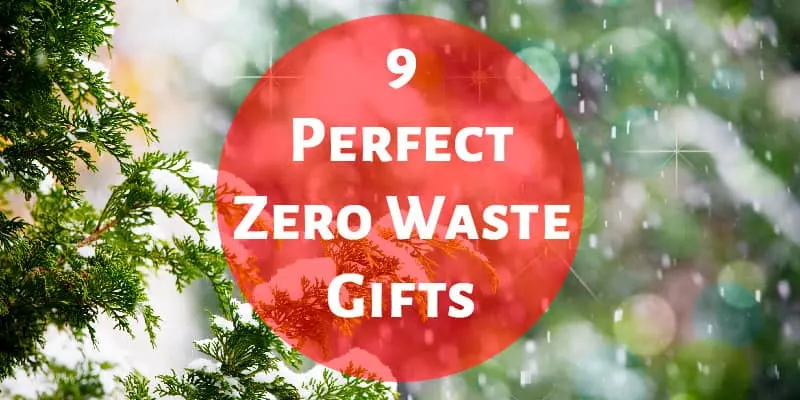 As we try to use fewer disposable products, we've slowly collected some zero waste replacements. I've also got other items on my wish list because sometimes it's hard to justify paying more money up front for something that will last when you can spend way less on a few disposables in the moment. That's why I love the idea of giving (or receiving) zero waste gifts, hence this here zero waste gift guide.
If you want to spread some eco friendliness to your loved ones or you know you have an especially eco conscious giftee, these are some great gift ideas that will cause much less waste in the future.
I love how practical and usable these gifts are! They won't cause clutter, which I always think about with gifts.
Most of these gift ideas are linked to Amazon, where we do most of our gift shopping. You can get a free 30 day trial of Amazon Prime to get free two-day shipping on most orders, plus access to streaming TV shows and music.
Don't forget your reusable fabric gift bags for zero waste wrapping. How cute are these??
9 Perfect Zero Waste Gifts
No more dryer sheets or fabric softeners (that contain chemicals and synthetic ingredients), but also no more static-y clothing. I love my wool dryer balls! Mine are over year old and still look like new. They are supposed to shorten drying time too, which is a great benefit.
How cute is this lunch box? The leakproof containers all snap together and fit in the insulated bag. The containers are made out of non-toxic wheat straw, which is microwave, dishwasher, and freezer safe. We've been on the lookout for a better lunch box for Austin to take to work and this one looks perfect.
These are actually number one on my wish list. I'm trying to ditch ziplock bags but still find that I need them for a few things. Silicone food bags can go in the freezer, dishwasher, or microwave, which is so handy! From the description: "These reusable silicone food storage bag made of food grade silicone, approved by FDA,SGS, not contain any fillers, coating, BPA, BSP, BPF, PVC, Phthalates, or any poisonous chemicals, tasteless, non toxic to environment, recyclable, possess a long lifespan."
Ok, so really any reusable water bottle is a great gift but I'm partial to these Contigo ones. I like the spout you drink from and you can use it one-handed. We don't ever buy bottled water and use our reusable water bottles daily. We have given these for gifts many times!
Alright, I know reusable bags are everywhere these day but I have to say that these ones look a step above the others. Besides the cute pattern, they can stand up on their own, are collapsible, and made from heavy duty materials. Oh, and can hold 30+ pounds of groceries. The fact that they can stand up on their own is what sells me. It would make bagging groceries much easier.
These are an alternative to plastic wrap. They can be used for packing a snack, covering a bowl, or storing partially used veggies. The Bees Wraps (cute name!) are made out of organic cotton and sustainably harvested beeswax. I'm so curious about using these and they have really great reviews.
No more extra plastic bags for all of your fruits and veggies at the grocery store. You could just pack these in with your shopping bags. These purifyou produce bags actually have a lifetime warranty!
Reusable straws are becoming all the rage these days! We use straws a lot at home and switched to glass straws which we love. It's a bit of an adjustment but we got used to them quickly and no longer have to buy and throw out plastic disposables. These glass straws are shatter-resistant and come with a lifetime guarantee. Or you could go with stainless steel drinking straws. With the cleaning brush, they are no hassle to clean.
If you use cotton balls or pads to remove makeup, there is a washable version! I love that these bamboo makeup remover pads come with a little laundry bag so that you don't have to search the rest of your laundry for them.
I love that these eco friendly, zero waste gifts are so practical and also fun! It's always exciting to try new products and then get to save money from not having to buy the disposable versions again. Love it!
⇒ What would you add to this zero waste gift guide?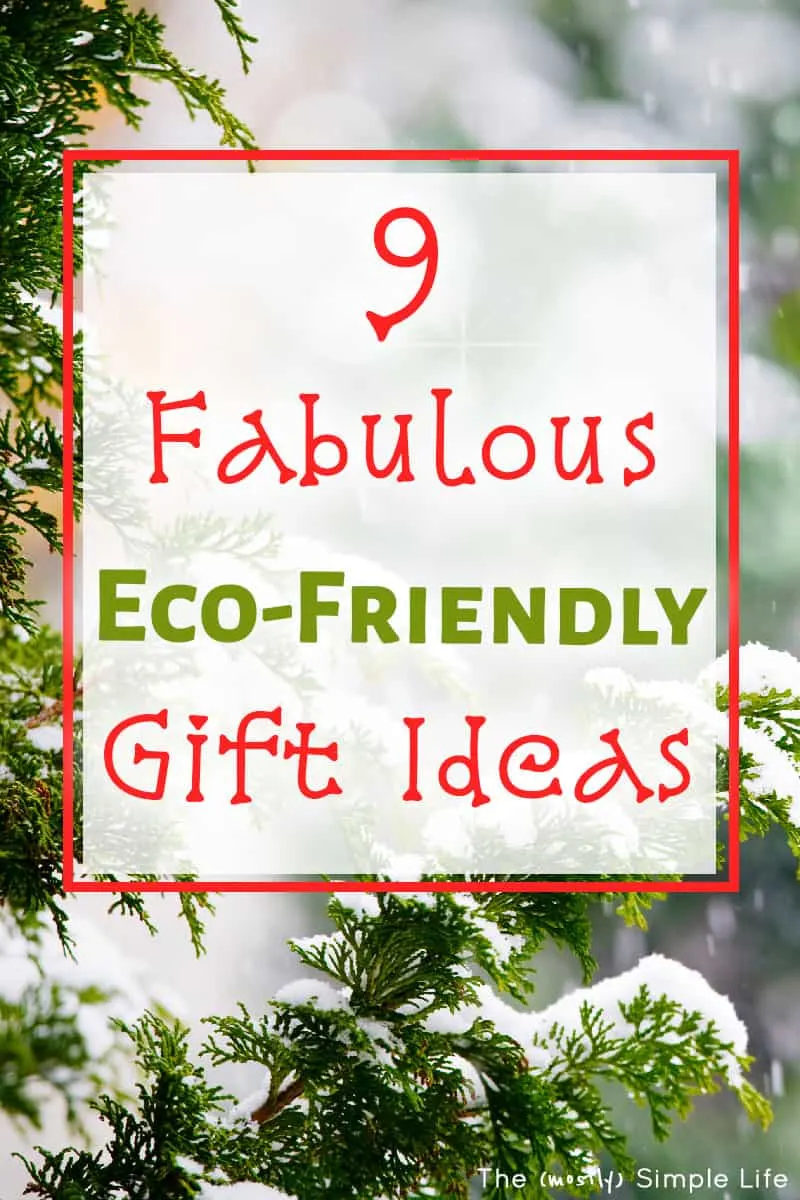 If you find this page helpful, please pin or share it :)