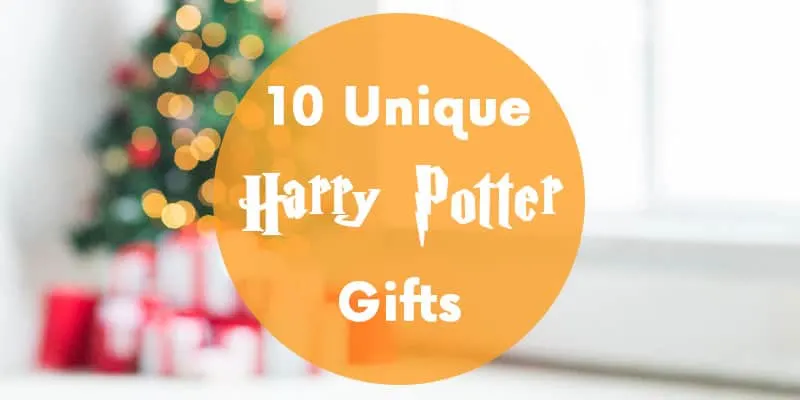 You may not know this about me, but I am a ginormous Harry Potter fan!
I actually didn't discover Harry Potter until I was an adult. I hardly remember hearing anything about it when I was younger. I think I was a little bit old for it when the books and movies first came out.
Anyway, I listen to all seven audiobooks every winter. I have Harry Potter artwork in my office and last Christmas, Austin got me a set of the books.
So in honor of my undying love for all things Harry Potter, I just had to create a gift guide for the wizard loving muggle in your life! (Or Austin, if you're reading this, I want all of these things 🙂 )
Harry Potter Gifts
This set of three necklaces is awesome! You get the time turner, a snitch, and the sign of the deathly hallows. And they're really pretty!
This set of earrings has a lot of good reviews. I think they're a super fun way to show your love of the Harry Potter series without being over-the-top.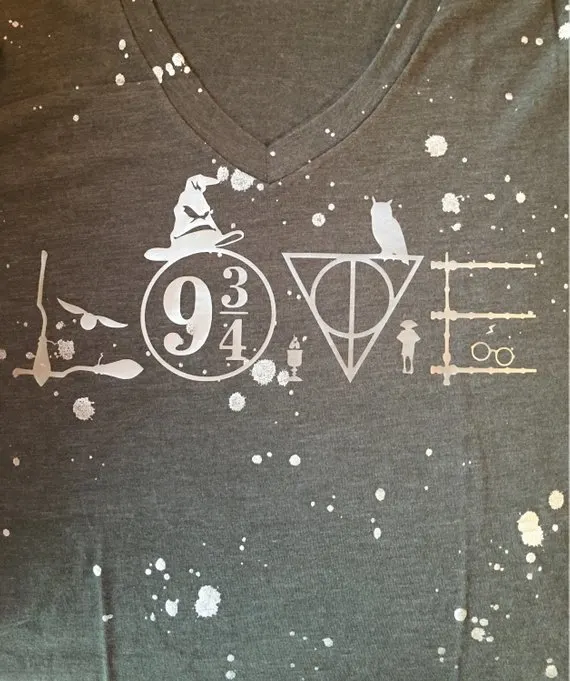 This shirt incorporates so many of the iconic symbols and characters from Harry Potter. There are plenty of options when it comes to Harry Potter apparel, but this is my favorite! There are few shirt color choices to choose from and it comes in women's sizes. Pick your favorite here.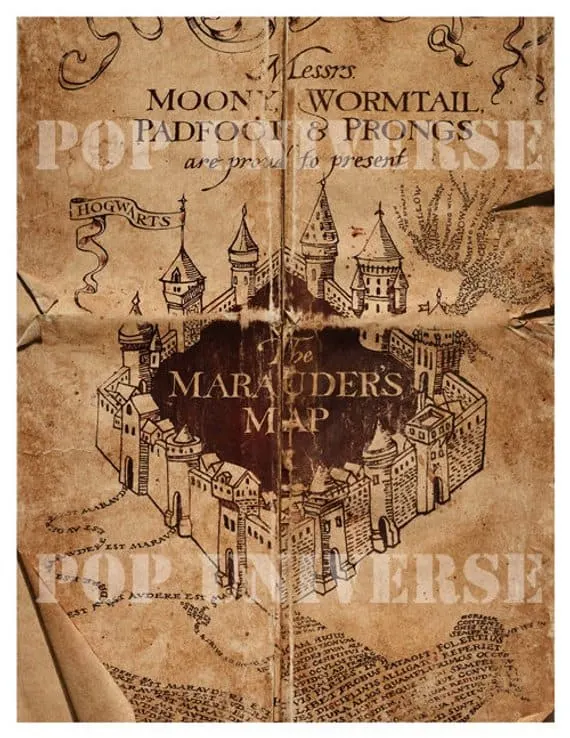 The Marauder's Map is one of my favorite magical objects in the stories and this print looks SO good with it's worn and aged look. You can order it in different print sizes. It has gotten a huge amount of good reviews. Get a closer look here.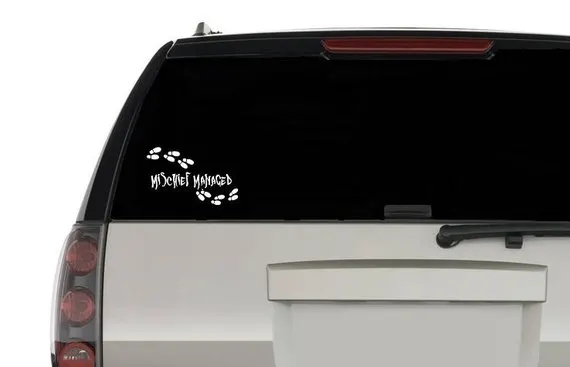 I love this window decal because fellow Harry Potter fans will recognize you, but other muggles won't necessarily know what it's about. Subtle and clever. There are a bunch of size and color choices for this one. Pick your favorite options here.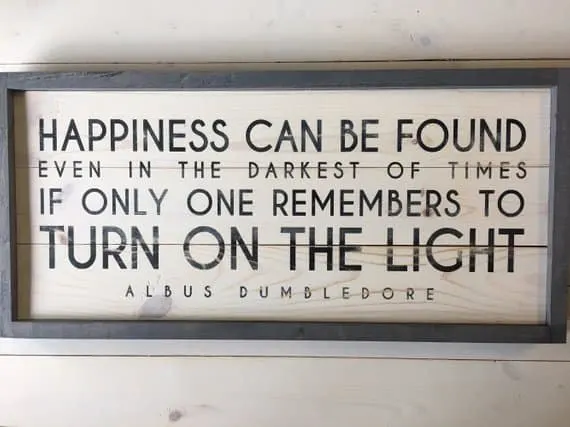 This is one of the most popular quotes of the entire series. I love the look of this wooden sign. It would make beautiful decor in any home. Click here for details and options.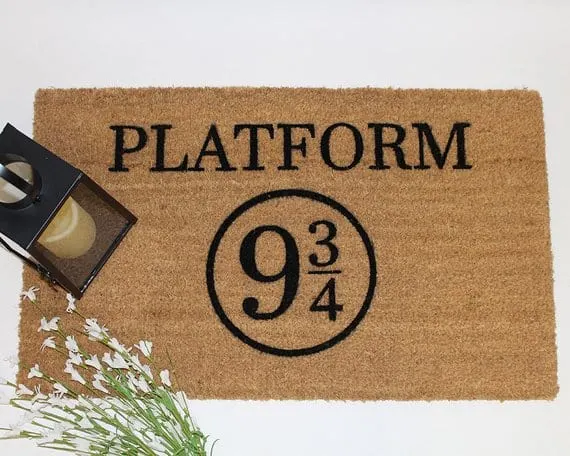 I'm loving these home decor items that are clearly Harry Potter references but are classy and beautiful in their own right. It's not overly "on the nose" if you know what I mean. You need a doormat. Why not make it a Harry Potter doormat? Get the details here.
If you know someone who love Harry Potter and Starbucks, I'm pretty sure there is no better gift you could get them! Seriously. Get it here.
Austin and I have a small collection of Funko Pop! figurines. They are so cute and fun. A few Harry Potter characters are most-definitely on my wish list. Check out this collectors set.
Did you know that they are making fully illustrated versions of each of the books? I've seen them in person and they are amazing! Only three of them are out so far (because it is taking a long time for the artist to work through each book). You can order a set of the three that are now available! Even though I have set of the books, I'm still tempted by this because they are fully illustrated which brings so much life to the stories. See the set here.
You can also buy each illustrated edition separately:
Amazing gift ideas right? You really can't go wrong. I especially love the more subtle nods to Harry Potter like the time turner necklace because to most muggles, it's just a pretty necklace but any other Harry Potter fan will know exactly what it is!
Don't Miss These Other Gift Guides:
⇒ Do you share my love of Harry Potter? What would you add to this list?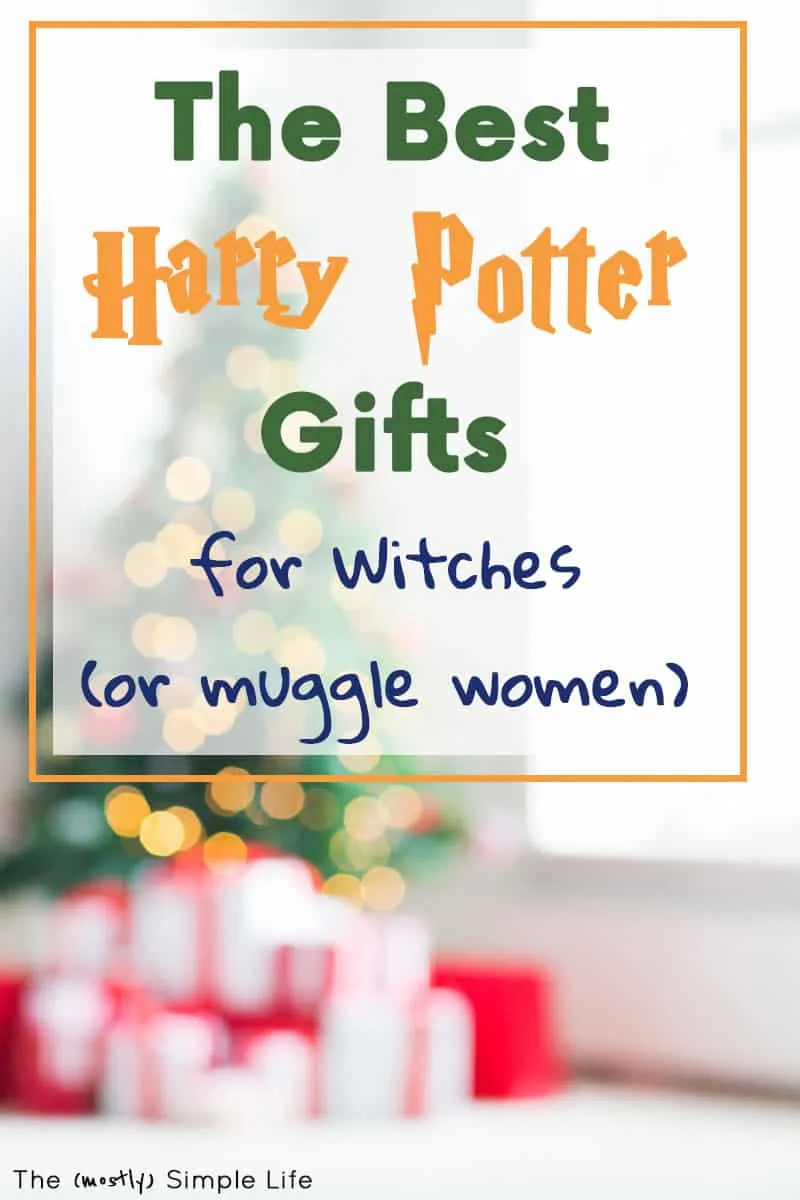 If you find this page helpful, please pin or share it :)