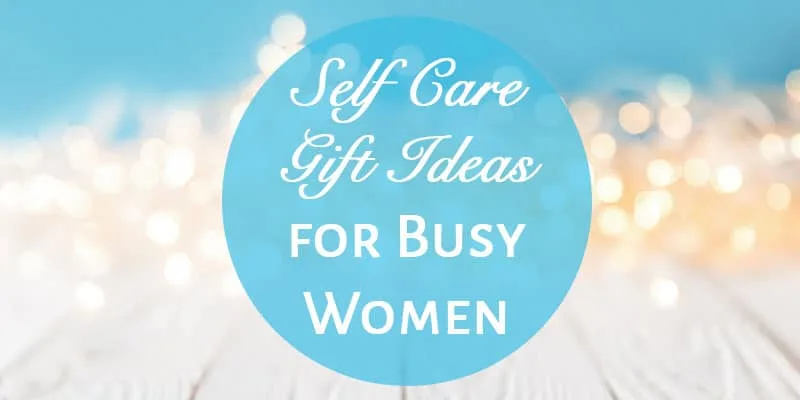 Do you have an amazing woman in your life that could use some fun, relaxation, or self care? You do. I know you do because I'd say most women could use that!
While you may not be able to take events off of her schedule or make extra time in her life, you can give her a gift that will encourage her to prioritize herself so that she can rest and recharge. What a great gift!
So let's dig into some fabulous self care gift ideas that you can get the busy woman in your life.
Self Care Gift Ideas for Busy Women
A Hand Written Card
You might think that she knows how much you appreciate her, but say it anyway! She might just save your sweet note and look at it again and again. Everyone wants to feel appreciated. How gorgeous is this pop-up peacock card? I'd put that baby on display!
Journaling
There are so many benefits to taking a minute to reflect. Journaling can be a creative outlet or a simple way to look back on the day and pick out something you're grateful for.
For bullet journaling, you'll want to pick out a journal, some fine point pens, and maybe some pizzazz-y washi tape for fun.
Or go for a simple gratitude journal.
Bath & Beauty
What woman doesn't enjoy a bit of a spa experience? Encourage her to take an extra few minutes for herself with some bath and beauty products.
Bath bombs are so fun! Relaxing too, of course, if you enjoy baths but also so entertaining! I love that this set of bath bombs is handmade in the USA with natural ingredients. They're so colorful and pretty, I can't imagine anyone being bummed to open that gift.
I love a good sugar scrub. Being exfoliated makes you feel more clean and fresh, right? This tropical mango sugar scrub has some great ingredients and is super affordable.
There is something so fun about a face mask. They bring me back to my teenage years, laughing about green peeling faces with my best friend. A set of masks is a fun spa indulgence that will make your busy woman feel indulgent. This set has a huge amount of good reviews.
Give the gift of moisturized hair 😂. Seriously though, this is a great gift! It's the kind of thing I wouldn't buy for myself but would love. This argan oil hair mask is made out of mostly organic ingredients, is paraben free and cruelty free. Plus, there are almost three thousand good reviews!
Books
There are some wonderful books to help find relaxation and happiness in the midst of a crazy life. These books aren't about making big changes in your life. They're more about enjoying the moment, relaxing when you can, and finding the good in the mess. Perfect for a stressed-out, busy woman.
It's easy to feel like there's always something you should be doing. Off the Clock is about strategies to help you feel more relaxed in the midst of everyday life so that you can enjoy more moments and make more memories. I loved this book and would recommend it for all women!
How can you bring a little more happiness into your life? The Happiness Project is a fun memoir about how the author spent each month of a year doing practical things to increase her happiness, which benefited everyone around her. It is one of my favorite books!
These 10-minute exercises can help improve focus, happiness, productivity, and peace of mind. Good stuff, right? 10-Minute Mindfulness sounds life a fabulous gift to me! In fact, it's on my wish list 🙂
Creativity
A little bit of creativity makes me more relaxed, feeds my energy, and is just plain fun! You don't have to be an artist to enjoy some creative time.
Hand Lettering for Relaxation is a simple way to learn hand lettering in a way that is calming. It looks absolutely beautiful! And don't forget to add some great markers in with the book.
I love the adult coloring book craze! If something was fun when you were a kid, it's probably still fun now! Coloring is a relaxing and creative activity that can really get your mind off of things. An adult coloring book plus some colored pencils is a great gift to encourage fun and creativity!
The Great Outdoors
When I'm crazy-busy and stressed out, a little nature helps so much!
Alright, I have a dream of having a hammock and hammock stand! The stand means that you can put it anywhere instead of just where there are perfectly spaced trees. The swinging of a hammock is always comforting.
I live in a very un-sunny place and suffer from seasonal depression. My sun lamp gives me energy on dark days when it's hard to get outside. It has become an important part of my own self care.
The Senses
Engaging the senses can be a great way to unwind and slow down.
Smells can greatly influence how we feel! They can be relaxing or energizing. A set of essential oils along with a diffuser can help your favorite busy woman engage with her sense of smell.
You can purchase favorite movies, shows, or music with an Amazon gift card. I love unwinding with fun music or flopping on the couch to watch a movie.
What's more relaxing that some extra comfy PJs and slippers?
Taste: A Homemade Meal
Any busy woman would LOVE getting a homemade meal as a gift! It could be a freezer meal that she can throw in the slow cooker before she leaves for work, or you could enjoy some quality time by cooking for her while she sits and enjoys a drink.
While you may not be able to slow down the busy woman in your life, you can gift her something that will help her take some time for herself to relax and recharge.
Whether that's through journaling, a long bath, coloring, or anything else in this guide, I'm sure she'll appreciate your thoughtfulness!
You Might Like These Posts Too:
⇒ What are some other self care gift ideas? Leave a comment and we can brainstorm together!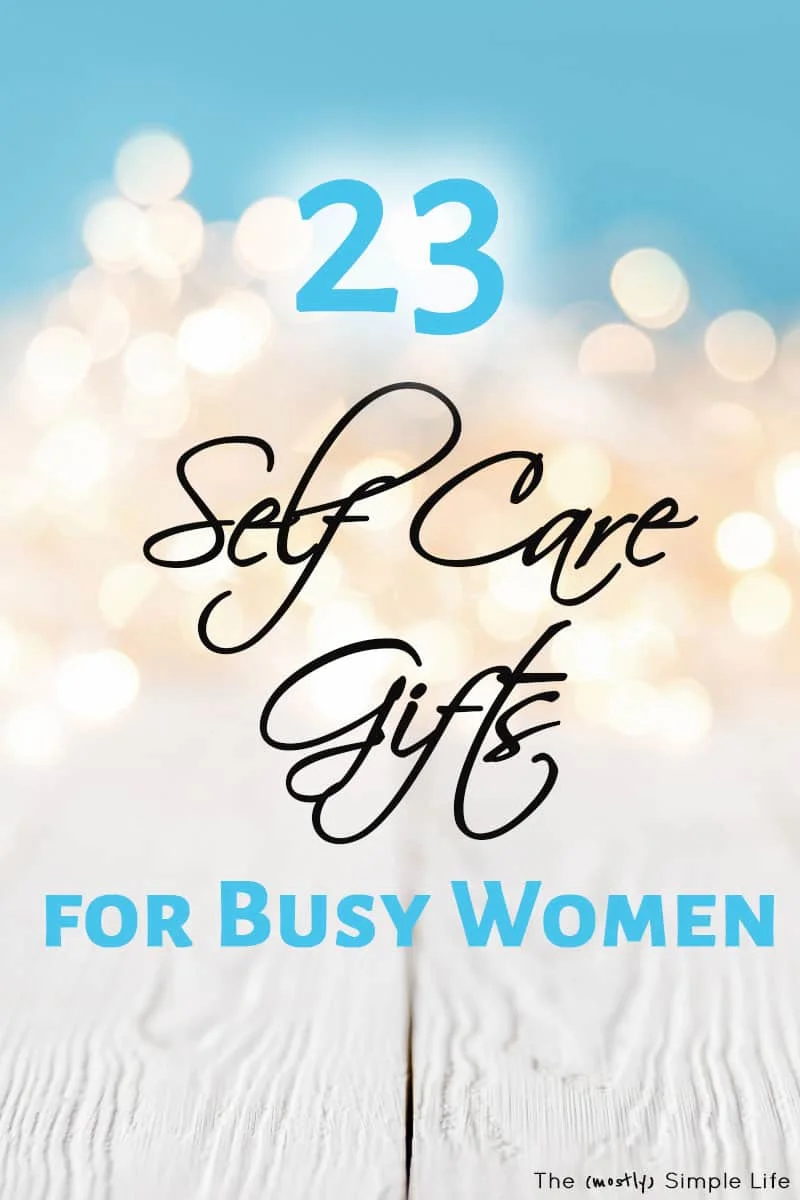 If you find this page helpful, please pin or share it :)