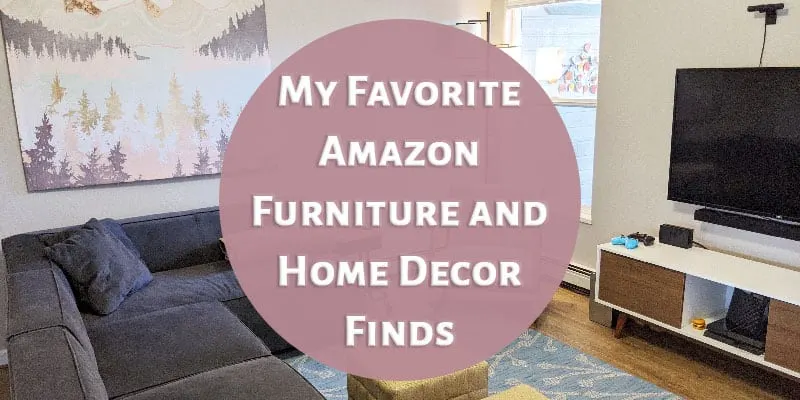 When we moved from Michigan to Colorado last year, we got rid of so much stuff. Like, probably 80% of our stuff got sold or donated.
So when we bought a house here, it looked shockingly sparse. Seriously, this house echoed it was so empty.
We've been taking our time finding furniture and decor that we really love and it's looking so good around here!
We've gotten things from a big combination of stores, local business, hand me downs, etc. but we've also found a lot of good stuff on Amazon. So I thought I'd share our favorite Amazon furniture and home decor finds so that you can snag them for yourself!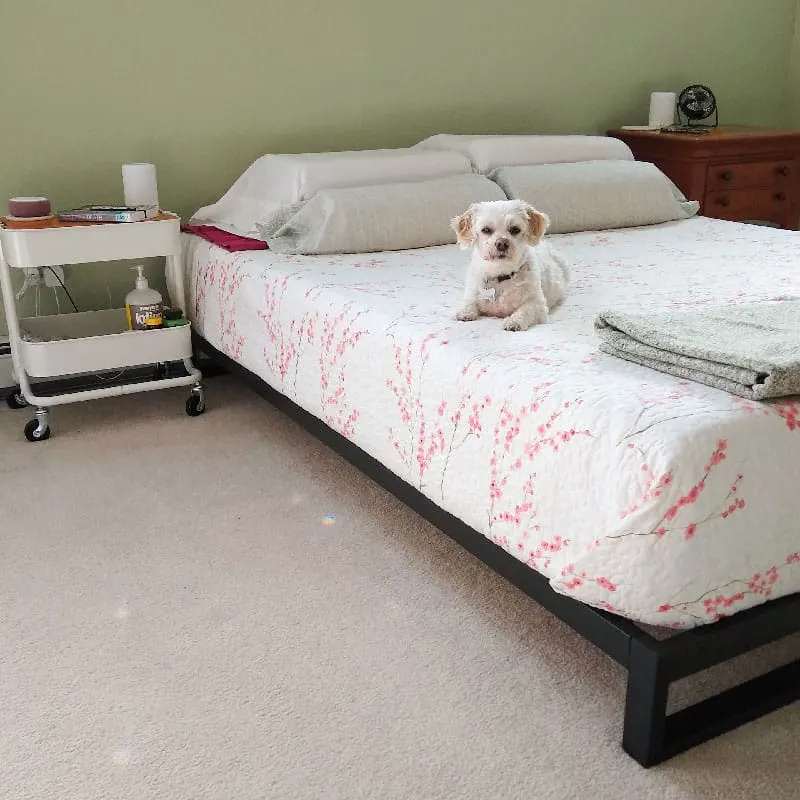 We have three of these little carts and they make amazing little nightstands or end tables because they have a tabletop board. They double as storage and table.
We wanted a short platform bed so that it would easier for our little dog Mozzie to get up and down without injuring himself. I love the simple look of this bed!
We have two different memory foam mattresses that we've gotten from Amazon and I love them both equally. They're the most comfortable mattresses we've ever had.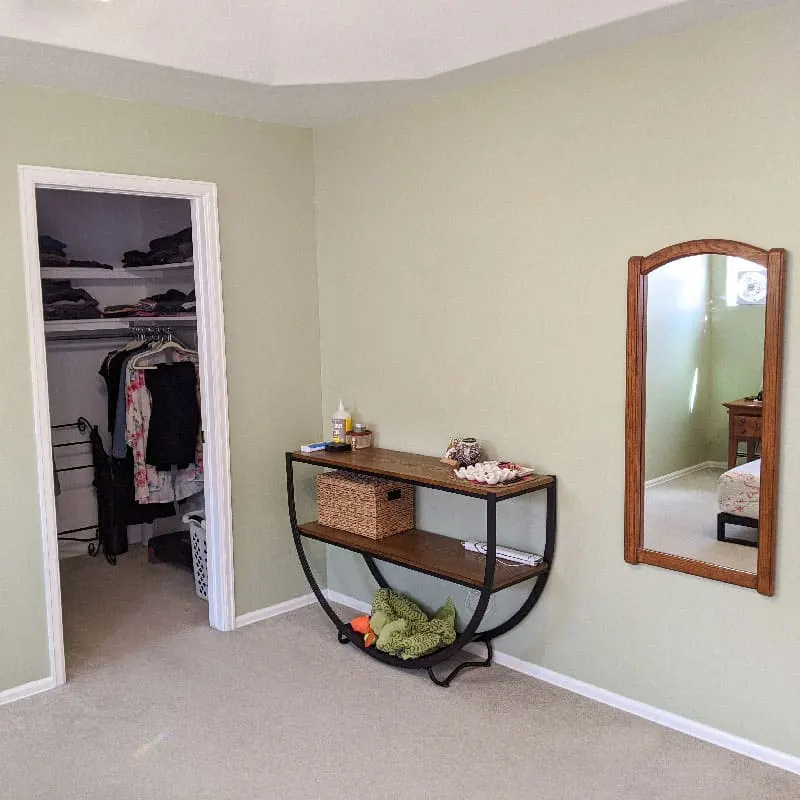 We didn't need a dresser in our bedroom, but I wanted a place to set my jewelry and tomorrow's outfit. I picked out this console table because it has a unique look (and room for the dog toys at the bottom 🙂 )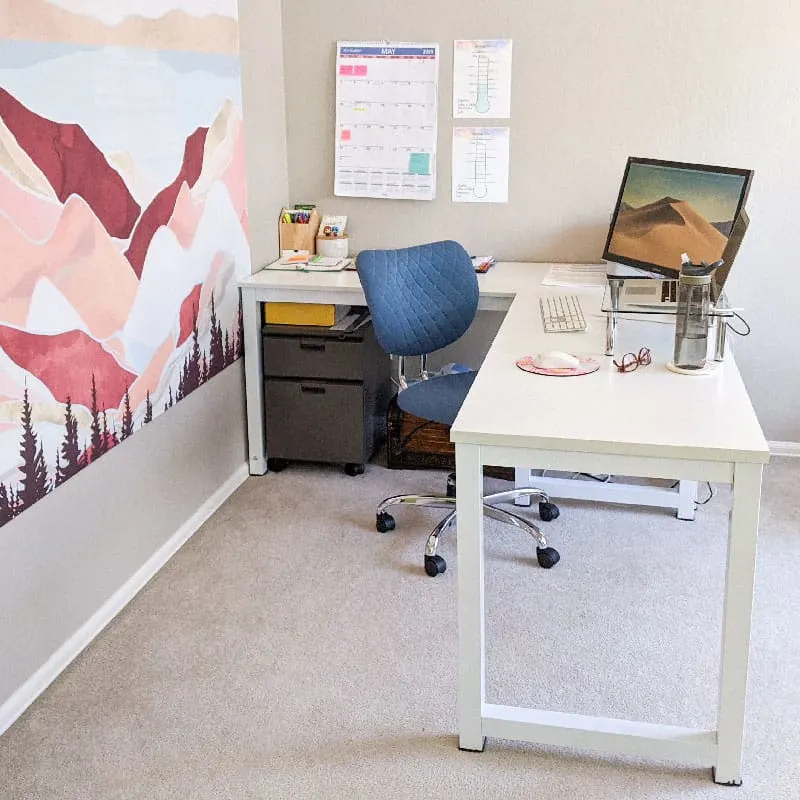 I used two desks in my home office to create an L-shape. I really wanted a white desk and these were affordable and extremely sturdy.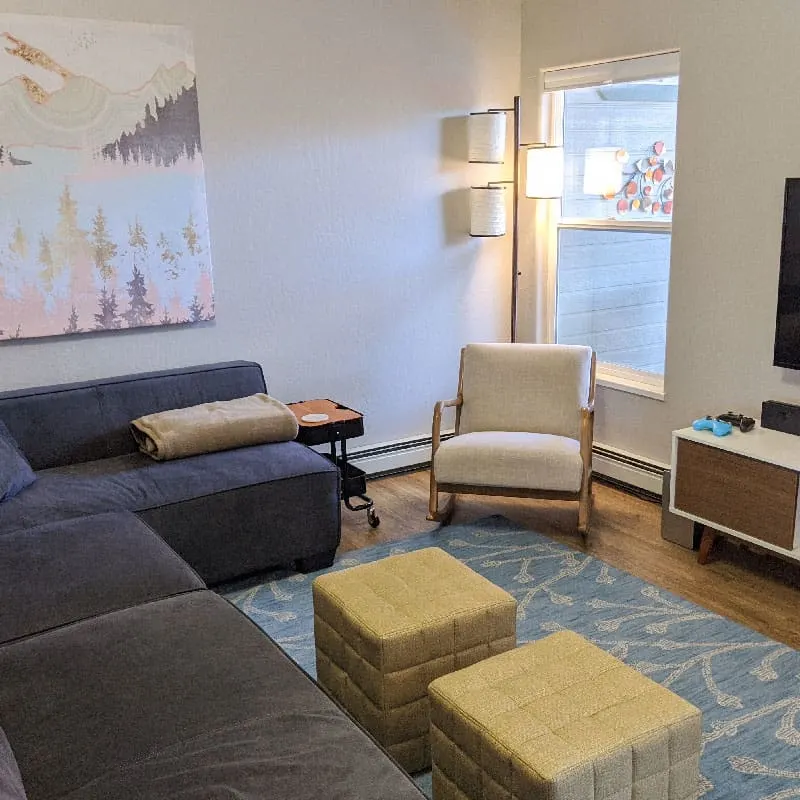 I love the look of this standing lamp. You can turn on one, two, or all three light bulbs.
It's those little utility carts again! They work so well for end tables. Austin and I each kind of have our own where we keep a few things.
These little cubes footstools are so versatile. We move them all over the place and they can double as extra seats. I love, love how lightweight they are.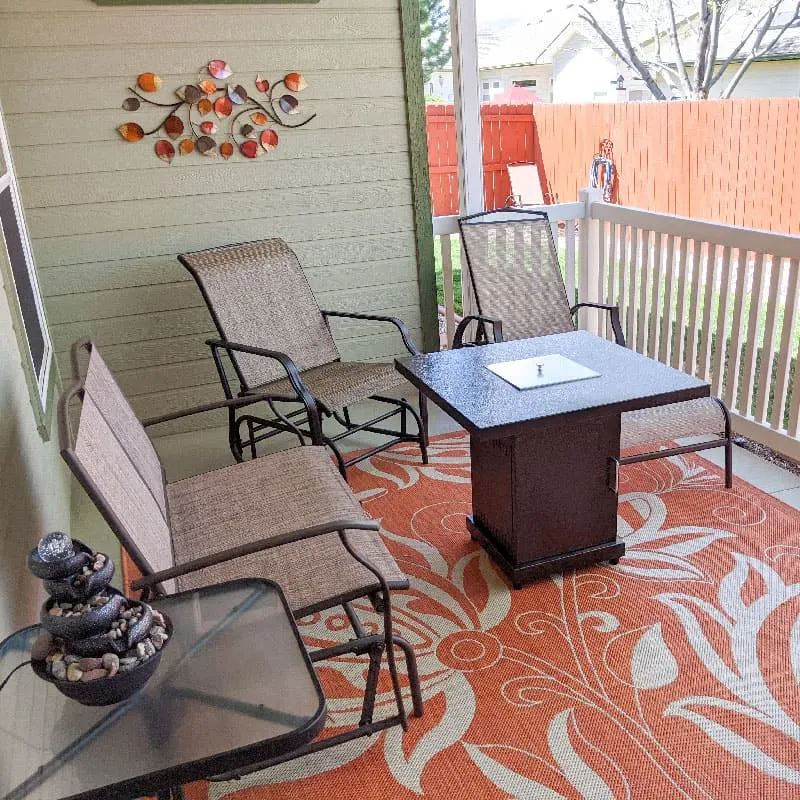 We did a patio makeover for our anniversary and got this beautiful outdoor rug. We've only had it for a short time, so I can't speak to its durability, but it is soft and gorgeous.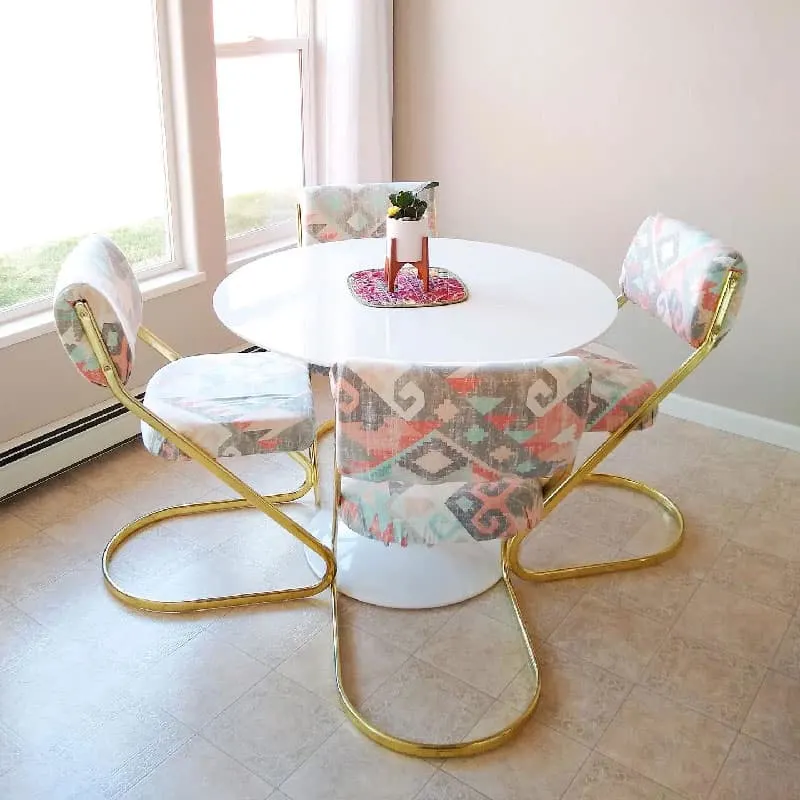 I desperately wanted an all white tulip dining table, but they can get crazy-expensive. This one from Amazon was within our budget and has been great!
---
Fun stuff, right? This house is by far my favorite of all the houses we've owned and it has been a ton of fun to decorate and pick out furniture over the past six months.
I hope our favorite Amazon furniture and home decor finds give you some ideas for your house as well!
Don't Miss These Related Posts: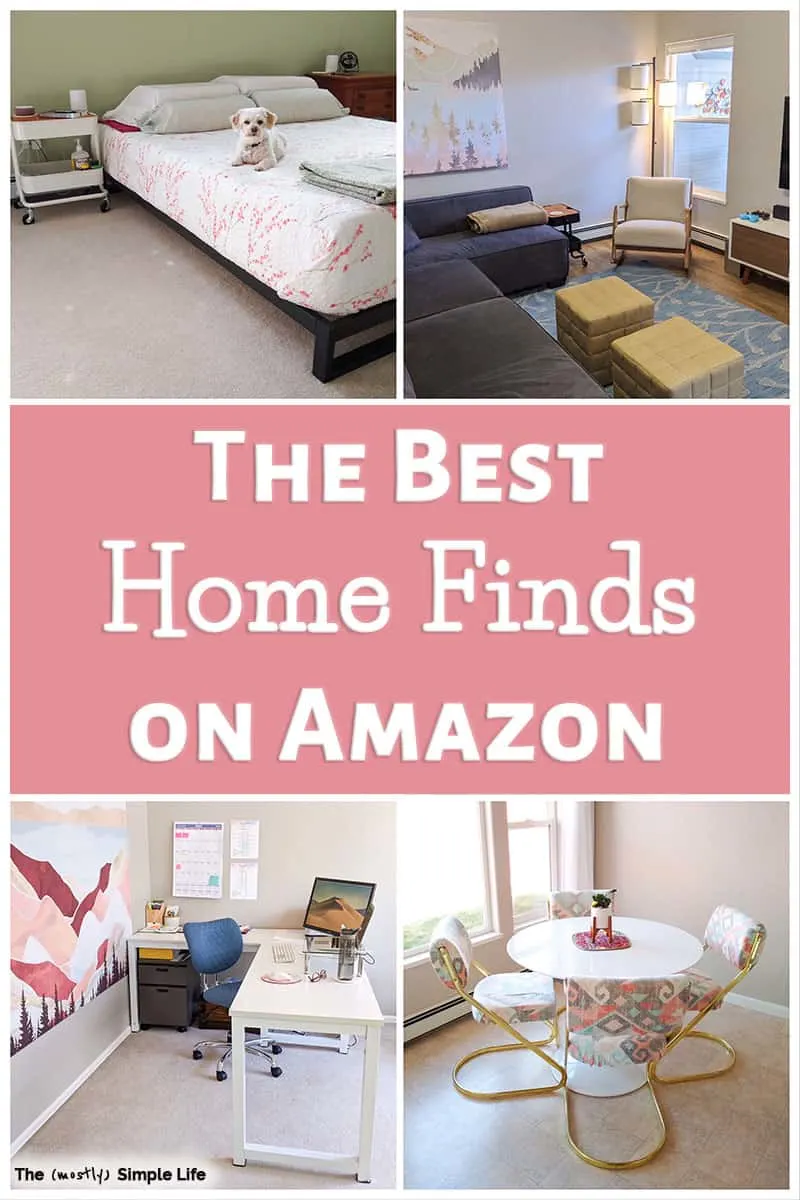 If you find this page helpful, please pin or share it :)