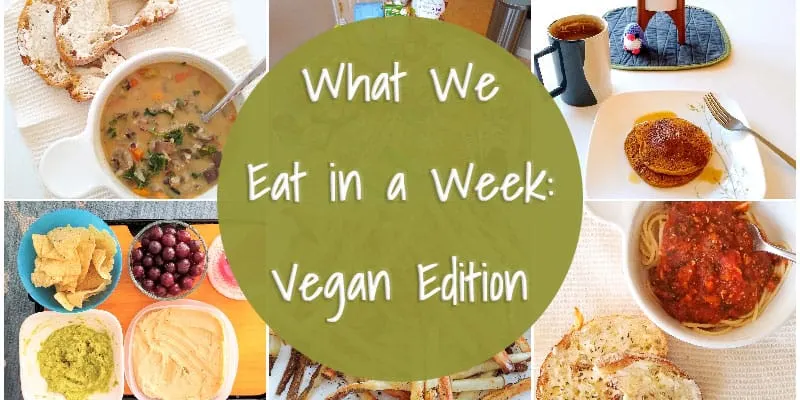 For the past few months, we've been transitioning to a vegan meal plan. And since I've previously shared what we eat in a week (the first one, and then the low sugar version), I figured it was time to do a new post: What We Eat in a Week: Vegan Edition.
I think changing how you eat is always a bit of a conundrum at first as you navigate new choices and have to allow your taste buds to adapt to new vegan foods and flavors. That's why I thought it'd be helpful to share what a week looks like for us right now, in case you're considering a similar change and don't know what that might look like.
Sidenote: We're still in transition with this. We eat mostly vegan meals at home but vegetarian meals when we visit family or go out to eat.
So here's what you'll find in this post:
Why we started eating vegan.
The results we've seen.
What foods we avoid.
Is it expensive?
What a normal week's vegan meal plan looks like for us.
Click here to snag my free weekly meal plan printable! I use it each week to plan our meals and you can too!
Why We're Eating Vegan
We started eating less animal products for environmental and animal cruelty reasons.
We watched a few documentaries that solidified this thinking: The Game Changers and Cowspiracy.
My friend Alexis (from Fitnancials) has been vegan for many years and spending time with her influenced me as well. It was helpful to see what she ate and be able to ask her questions.
Results of our Vegan Meal Planning
While we didn't start eating vegan to achieve any particular results (like we did when we stopped eating so much sugar), I actually have seen some positive results in how I feel each day! I have more energy and don't get that gross sluggish feeling after a big, meat-heavy meal.
I also have to say that I feel good about the fact that I am living out my values in a bigger way, which gives me a mental boost!
The Foods We Avoid
If you're not familiar with eating vegan, we are avoiding all animal products.
This means we avoid:
Meat
Seafood
Milk and cheese
Eggs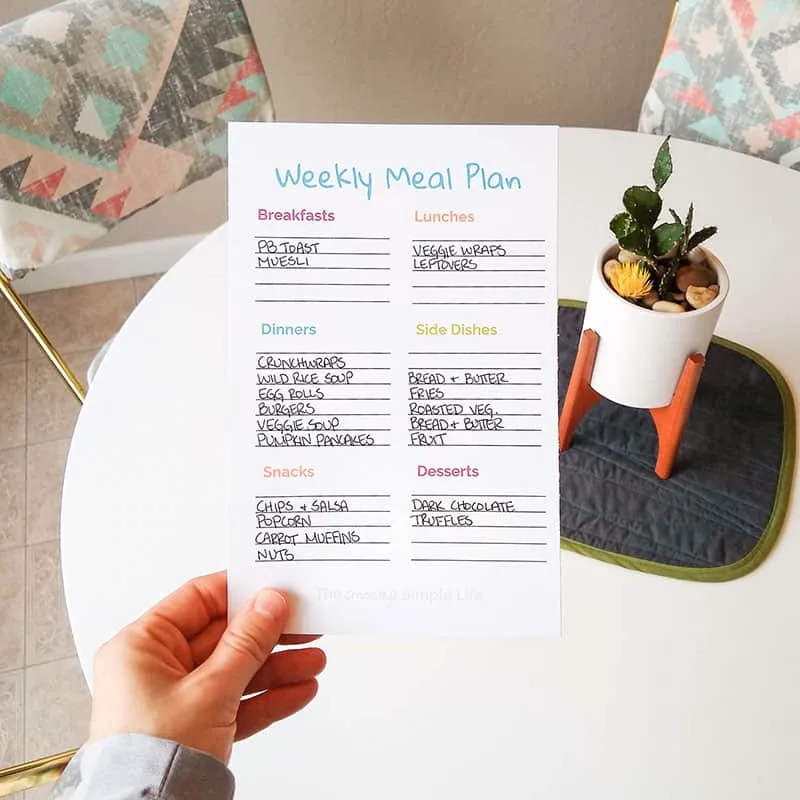 Has It Been Expensive?
Overall, no. Since this is a fairly recent change, I'm still adjusting to what to buy and where to get it for the best price.
We have been trying hard not to eat the vegan versions of the foods we used to eat because that can get crazy-expensive. The times we spent too much money on food have been when we bought vegan frozen pizzas, lots of vegan cheese, vegan meats, etc.
We mostly try to eat foods that are naturally vegan, which is not any more expensive than what we used to buy. Our grocery cart is full of fresh produce, along with some beans, pasta, almond milk, and bread.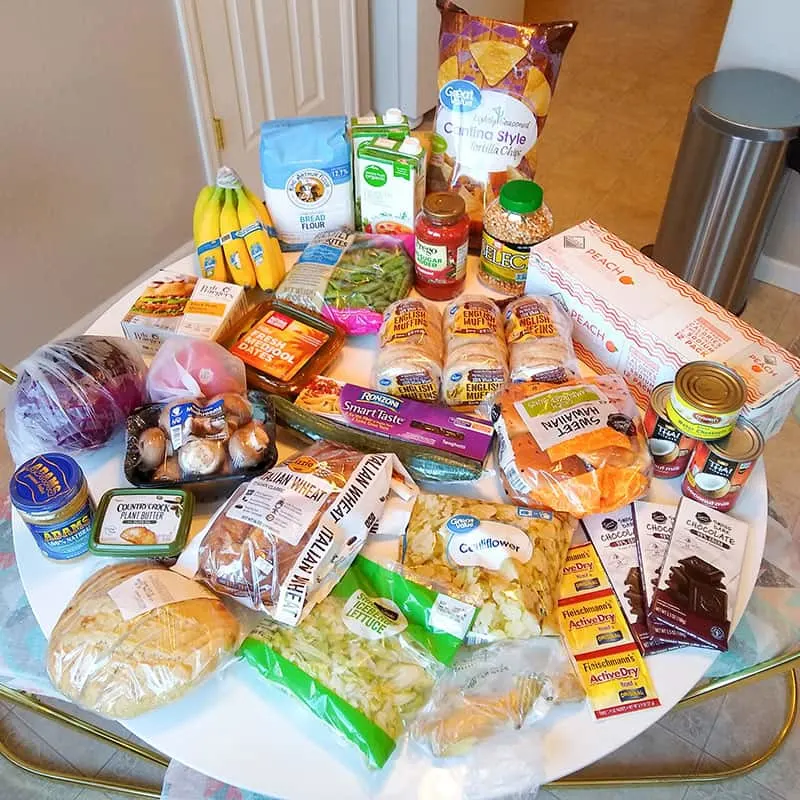 Where I Find Vegan Meal Plan Ideas
I've been on the lookout for ideas to help me build our vegan meal plan, and have found a few great resources.
The Meatless Monday Family Cookbook: This cookbook is amazing! I got it from the library and copied out 19 recipes. They are family friendly and are made of ingredients that we usually have.
@PlantYou on Instagram: Carleigh posts super simple vegan meal ideas on her account! She also has a meal plan membership you can sign up for.
So What's in our Vegan Meal Plans for the Week??
I had this question about vegans. Once we started incorporating fewer animal products into our new vegan meal plans, we worked out what to eat. Se here's what goes on our meal plans:
Breakfasts:
Coffee with Almond Milk
Peanut Butter Toast
Muesli: We use rolled oats, chopped walnuts, bananas, dates, and almond milk. It's kind of like raw oatmeal.
Cereal with Almond Milk
Leftover Pancakes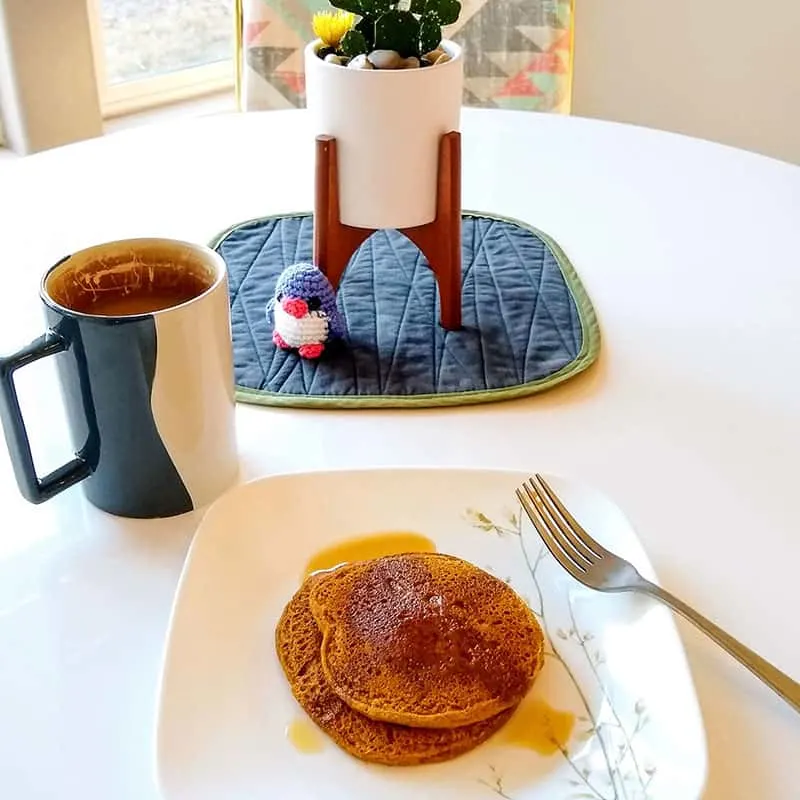 Lunches and Dinners:
Hummus Veggie Wraps: We make wraps or sandwiches with hummus, spinach, cucumber, tomatoes, and whatever other veggies we have. Sometimes we'll add quinoa.
Soups: We eat a lot of soup! One of my favorites is this Autumn Wild Rice Soup. I also make a veggie quinoa soup often.
Pancakes: I make both pumpkin pancakes and banana oat pancakes. If the recipe calls for milk and eggs, I substitute with almond milk and flax eggs.
Spaghetti: I simmer chopped mushrooms, bell pepper, spinach, and onion with a jar of sauce to make it extra-filling.
Tostadas: A super simple and quick meal! A tostado shell topped with refried beans, chopped tomatoes and lettuce, plus hot sauce.
Platter Meals: We'll make up a platter of a bunch of different foods like chips with guacamole and hummus, fresh fruits and veggies, nuts, pickles, and whatever else we have.
Stir Fry: I make a homemade stir fry sauce to pour over either fresh or frozen veggies with rice.
Black Quinoa Bean Burgers: One of my favorite vegan convenience foods are the black bean quinoa burgers in the freezer section. They heat up quick and are delicious. Luckily, they go on sale often.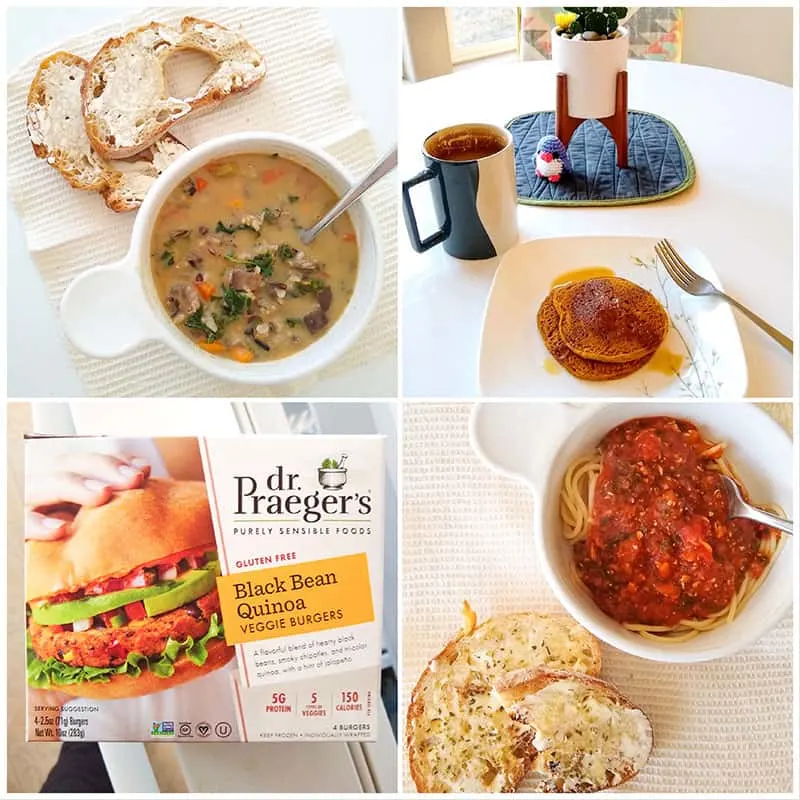 Side Dishes:
Oven Roasted Veggies
Raw Veggies with Hummus
Fries or Sweet Potato Fries (made in our air fryer)
Bread and Butter (we buy vegan butter)
Garlic Bread
Fruit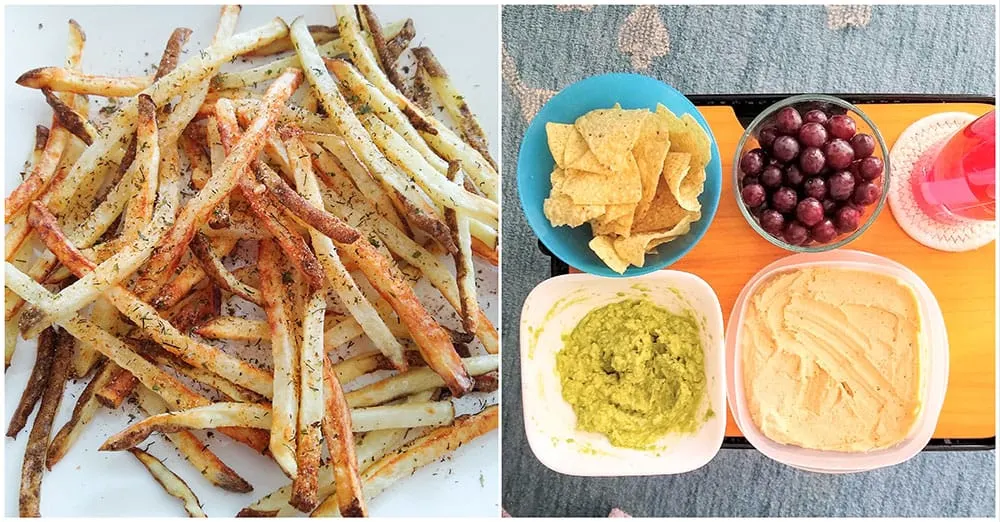 Snacks and Desserts:
Nuts
Popcorn
Fruit
Banana Bread
Cereal
Chips
Dark Chocolate
---
The transition to eating mostly vegan meals at home actually hasn't been too hard. I've considered it a fun challenge and we've been feeling good and enjoying new foods.
I hope seeing what a week looks like for us gives you some ideas if you'd like to eat less animal products.
Don't Miss These Related Posts: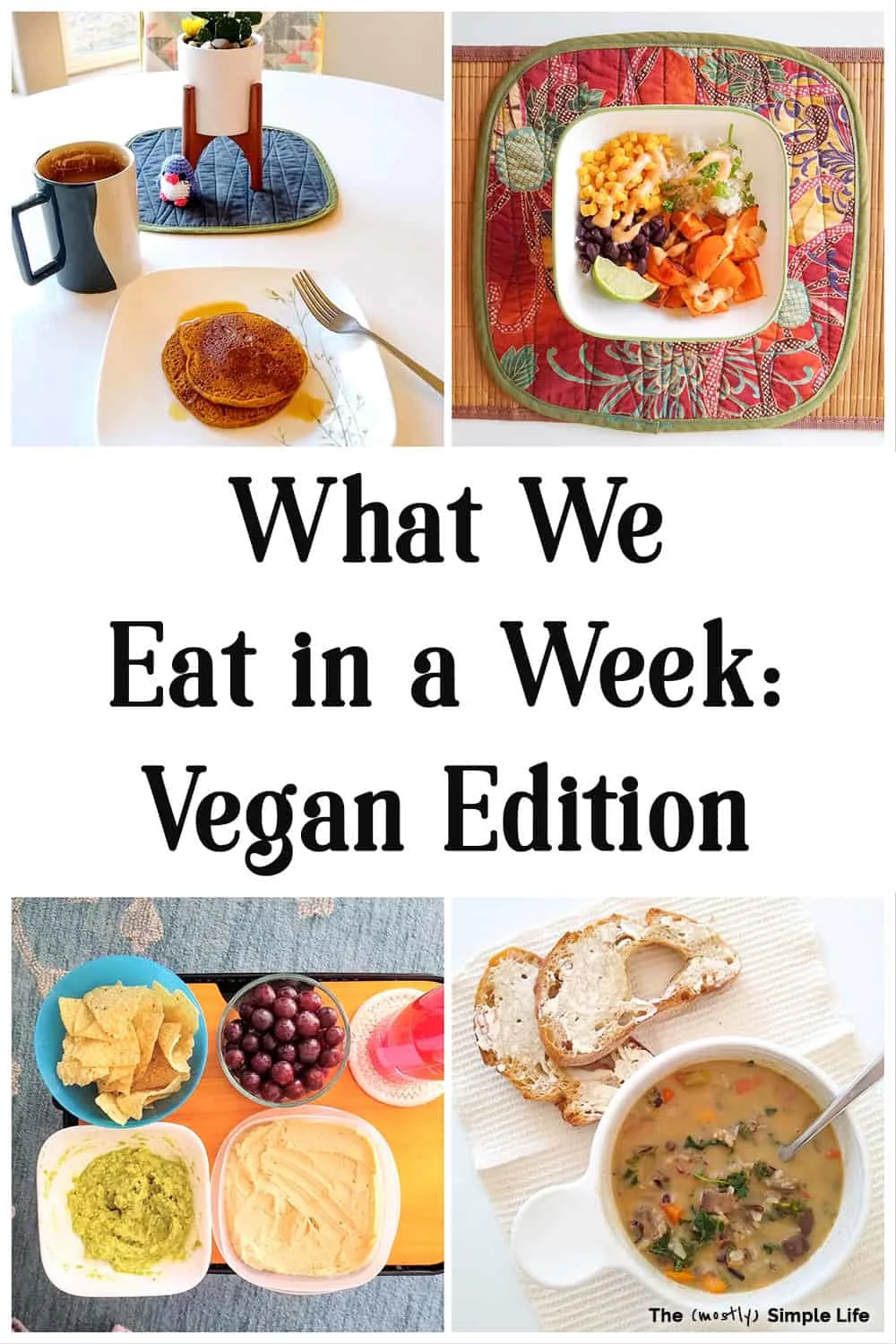 If you find this page helpful, please pin or share it :)