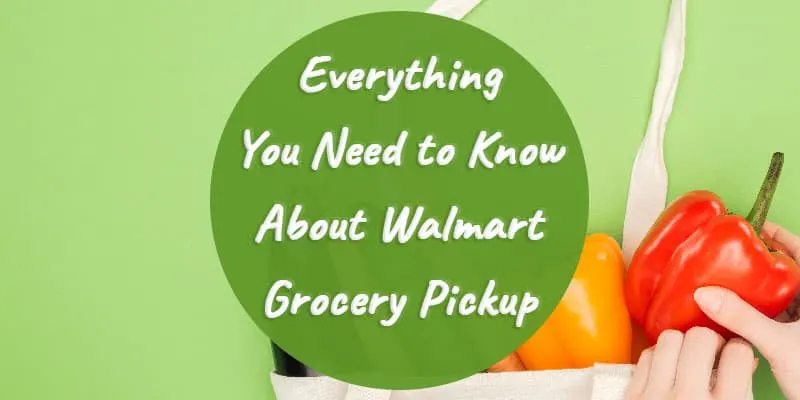 I have a new favorite thing. It saves me so much time and energy and guess what? It's free!
Ok, so if you read the title of this post, then you already know that I'm talking about Walmart Grocery Pickup. I was super hesitant to try it and I had a lot of questions about how it all worked, but ever since my first experience, I have used it every single week ever since!
I kind of hate going to Walmart. It's always crazy busy and takes forever, but I can't deny that they have some of the lowest prices on food in our area. So I would brave the store regularly to grab what we needed.
But now I use Walmart Grocery Pickup, pull into the parking lot and someone comes and loads my groceries into the car. I literally don't even have to get out of the car. Magic!
So here's all of the details on how it works and things I was curious about before my first time.
To try Walmart Grocery Pickup for the first time, you can get $10 off your order if you click this link!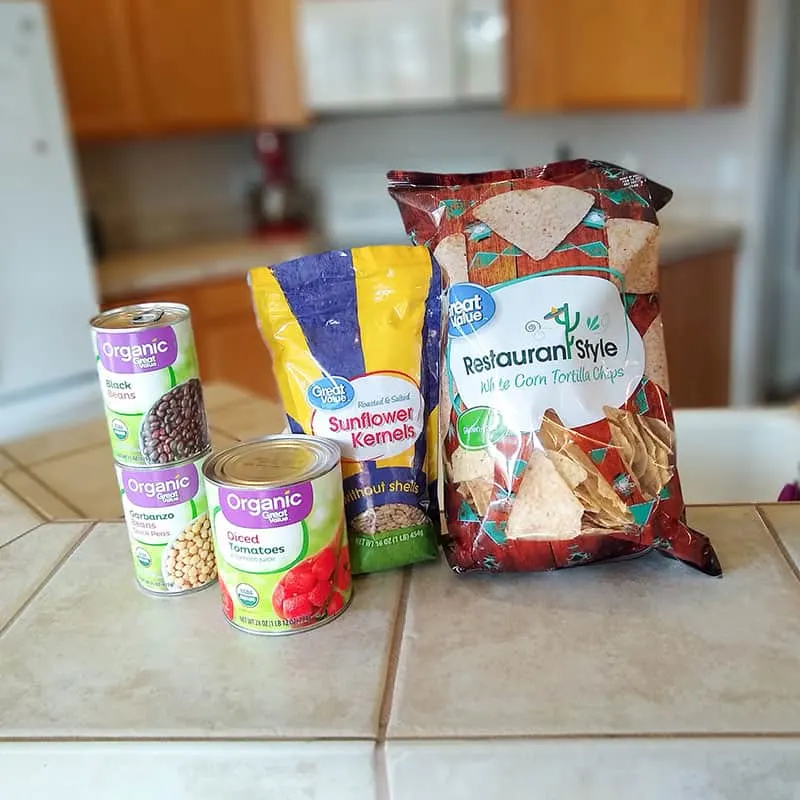 How Does Walmart Grocery Pickup Work?
Download to Walmart Grocery app on your phone. It's the easiest way to do grocery pickup. This is a different app from the basic Walmart app, so make sure you get the Walmart Grocery one.
Create an account and load your payment info. You'll actually pay for your groceries through the app, so you have to enter your credit or debit card info.
Get $10 off your first order! Click here and enter your email address to get a coupon code for $10 off!
Choose your Walmart location in the app. This is the store where you'll go to pick up your groceries.
Start shopping! You can search for whatever you need and put it in your cart. Whenever you buy something, the app will "heart" that item. Next time you start an order you'll be able to go to the favorites tab and quickly add your usual items to your cart. You can also buy things like toilet paper, razors, and shampoo in the app, which is soooo handy!
Reserve a time slot to pick up your groceries. It won't let you pick anything sooner than about four hours away so that they have time to pull your order. I usually order in the evening and choose a time the next day to pick up. My sister-in-law lives in a big city and says that she often has a hard time reserving a time slot because it's so busy. I've never had that happen to me, but if you live in a really big city you may need to plan ahead a bit more.
Check out on the app. In the check out process, you'll be able to choose if you want to allow substitutions on any of your items in case they're out of stock. They will always sub in something the same or better than what you picked, but if you're picky about the brand of something you may want to say that you don't want substitutions.
Check in when you're on your way. You'll get a text when your groceries are ready to be picked up. Then you just head to Walmart within your reserved time slot. You can check in on the app the let them know you're on your way, which makes the pick up a bit faster.
Follow the orange signs. You'll see orange Walmart Grocery Pickup signs posted throughout the parking lot letting you know where to go. Just follow the signs to the pickup area and park in one of the numbered spots.
Let them know you're there. You can either call the phone number on your parking spot sign or use the Walmart Grocery app to let them know which numbered spot you're parked in. Then you just have to wait a few minutes for them to come out with your grocery haul!
Celebrate! You just got groceries without ever going into the store!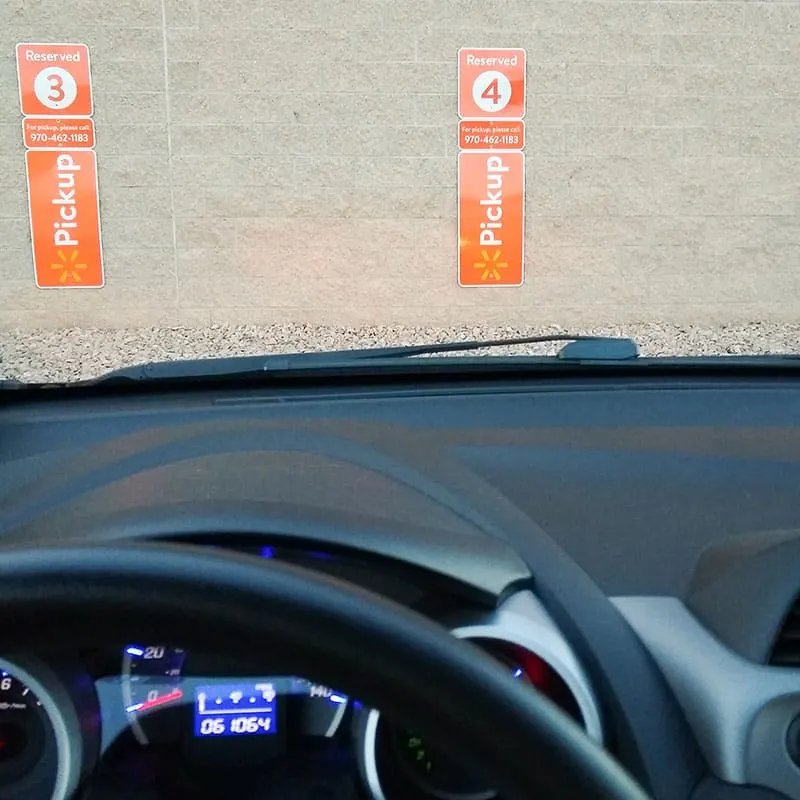 But What About… (FAQS)
Here are some of the questions I had before I started using grocery pickup.
The Cost:
Walmart Grocery Pickup is completely free as long as you spend over $30, which is easy-peasy, right?
Also, you don't pay any more for your items than if you went into the store and shopped yourself. You still get any sale or rollback prices. The only thing you can't do is use coupons.
Produce:
I'm super picky about my produce, so I wasn't sure if the person grabbing my groceries would pick good stuff.
But here's the thing: I find that Walmart has pretty terrible produce in general, so I almost always go to another store for my fresh fruits and veggies anyway.
I will buy pretty foolproof produce ay Walmart, like potatoes, onions, broccoli, and carrots, and I've always been completely happy with what I've received through grocery pickup.
Tipping:
You are not supposed to tip the Walmart Grocery Pickup workers.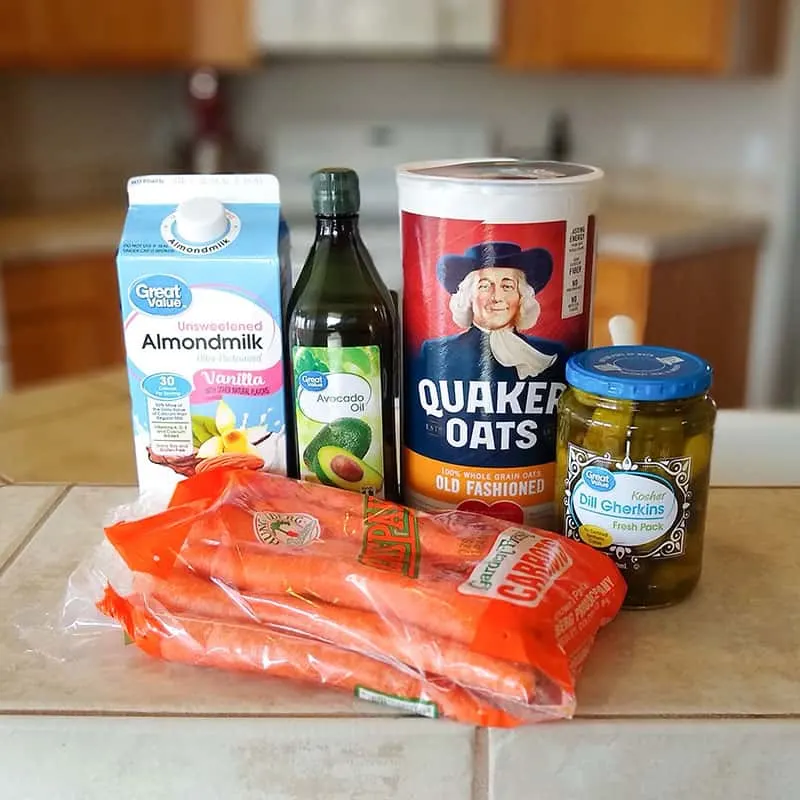 How I Use Walmart Grocery Pickup Each Week
Here's a rundown of how I use Walmart Grocery Pickup each week. The day before we plan to pick up our groceries, I'll make up our meal plan and pick out what groceries we need from Walmart on the app. I also make a separate grocery list for the produce and sale items I want to get from a different local grocery store.
We go into town to pick up our groceries at our reserved time and then head straight to the other local grocery store on our way home to get whatever we need there. This way, in one short trip I've purchased all of the groceries I need for the whole week!
Pros
It is a huge time and energy saver!
You can see how much you're spending before you checkout which makes it easier to stick to your grocery budget.
It's completely free!
You pull up. Park. And someone loads your groceries into your car for you. It's magical!
Cons
You don't get to browse the store, which means you might miss out on some seasonal or discount rack items.
You don't get to pick out your produce. Like I said earlier, I try not to buy much produce from Walmart in general, so this hasn't been an issue for me at all.
You have to plan ahead a bit since you can't go pick up groceries for at least four hours, or maybe the next day.
They use a lot of bags. They've gotten a bit better in our last few trips, but we usually end up with an insane amount of plastic grocery bags which is super wasteful. I wish there were an option to not have your groceries bagged at all. Maybe someday.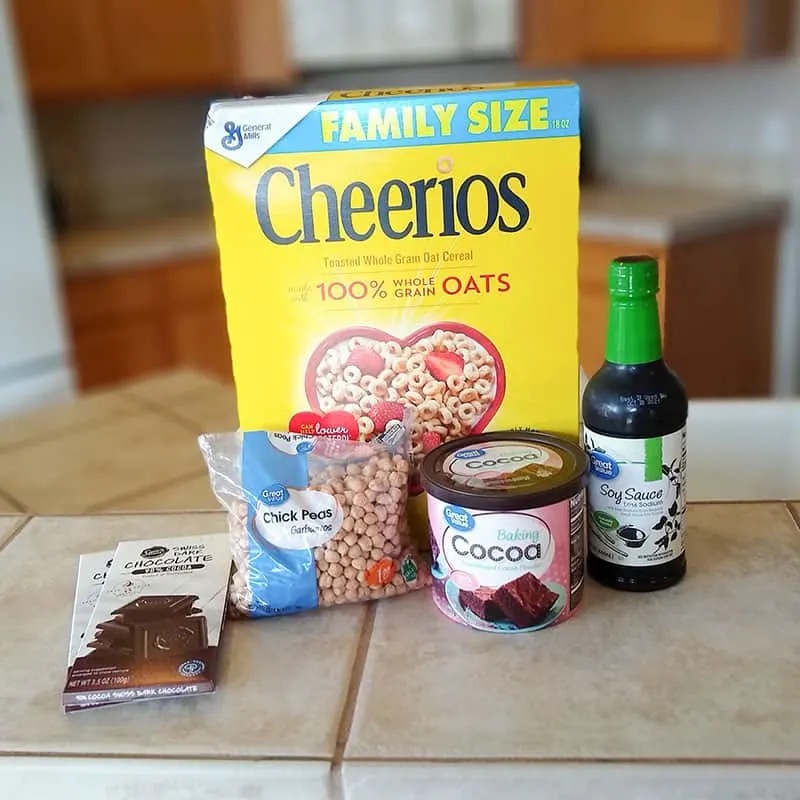 Wrapping It Up
If you can't tell, I'm kind of in love with Walmart Grocery Pickup! It saves me so much time and energy each week and takes a chore that I kind of dread off of my plate — without costing any extra!
Take a look at these related posts: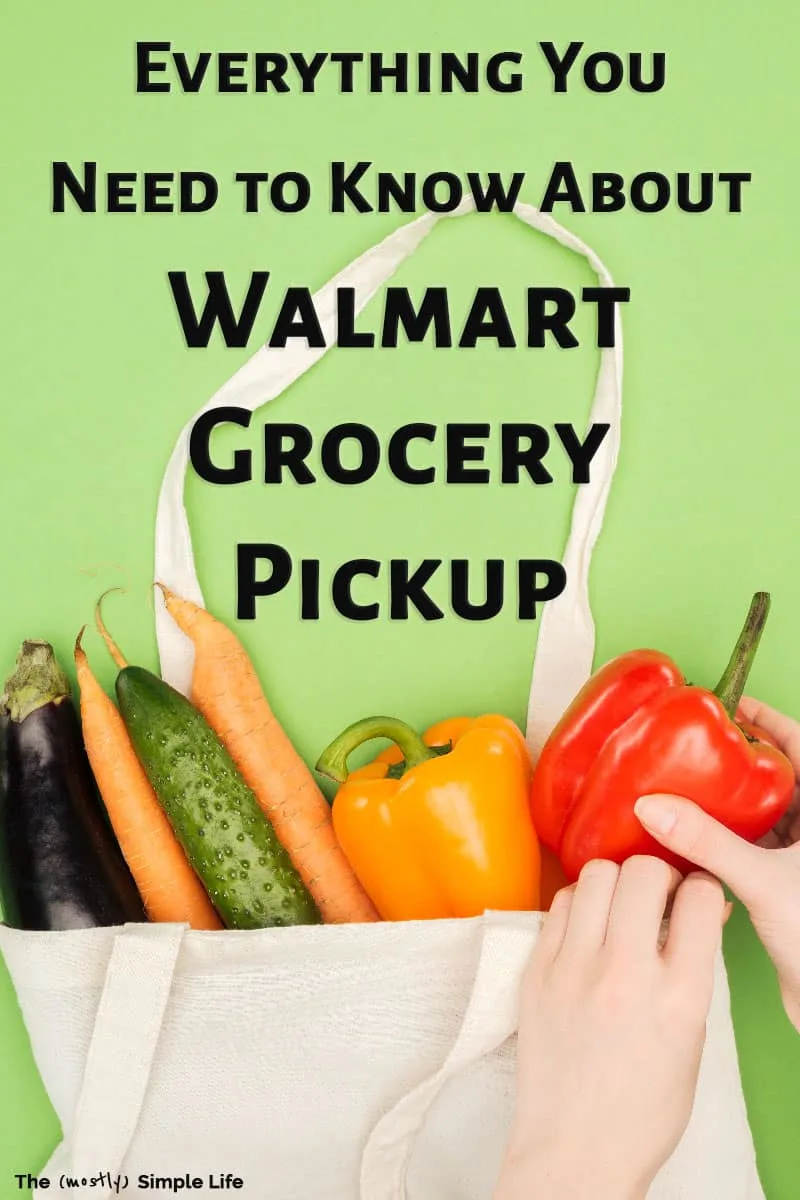 If you find this page helpful, please pin or share it :)