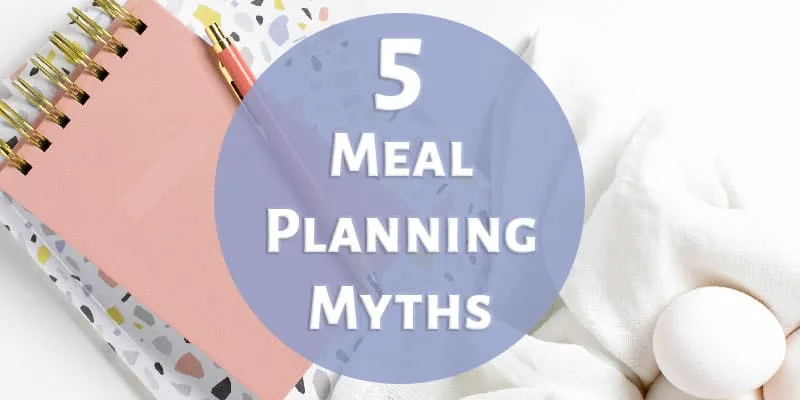 As someone who has been meal planning for close to a decade, I'm always curious when I hear people say that meal planning won't work for them.
Their reasoning for why they don't meal plan is almost always based on ideas that aren't true: meal planning myths! If they would stop believing these meal planning myths, they'd be able to benefit from meal planning in big ways: knowing what's for dinner each night, less time spent at the grocery store, and saving money!
So let's dig into five super common meal planning myths and why they're simply not true.
Sidenote: To help you get started with meal planning, make sure to download my free weekly meal plan printable! This is the worksheet I use every week to create my meal plans. Enter your info below to grab yours!

[convertkit form=830245]
5 Meal Planning Myths You've Got to Stop Believing
"I don't have time to meal plan."
Let's start with the worst offender!
Here's the thing: if you are not meal planning, you are probably making multiple trips to the store each week to grab a few groceries here and there because you didn't think through what you needed ahead of time. You're also wasting time each day figuring out what to make.
Those are the things you don't have time for.
Sure, meal planning takes a bit of time, though usually only 15-20 minutes. If you spend that little bit of time up front, you get back a lot of other time!
There's no more stopping at the store for a few things every day at dinner time or gazing into the refrigerator to find something to eat. You plan, shop, have everything you need, and know what you can make for every meal. It's quite a time saver!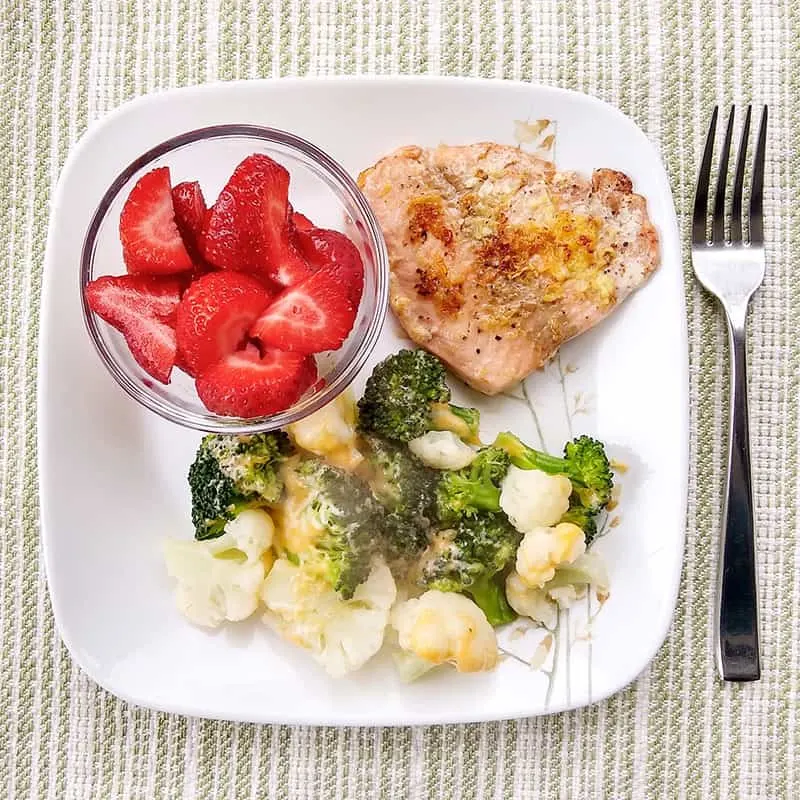 "Meal planning is too complicated / difficult."
A lot of times people make meal planning complicated or difficult, but it definitely does not have to be that way! You can plan fast and easy meals and be good to go for the week.
You know I like to keep things simple, so our meal plan each week is all easy meals that take very little effort. We even eat the same meal multiple times per week, which brings me to the next meal planning myth. . .
"Meal planning means I need to make a new recipe for every single meal."
Nope! This right here is what might be making meal planning feel too complicated or difficult.
You do not need to plan a unique recipe for each meal. In fact, I try to avoid recipes entirely and make foods so easy that no recipe is required!
We also eat the same foods for multiple meals. Whatever I plan for breakfast is what we will be having for every single breakfast for the week. When I make my lunch on Monday, I make enough food so that I can east the same thing every day for lunch for the week. I plan to make more than we need for dinners so that we have leftovers to eat another night.
It's a wonderful thing to repeat meals! You do not have to plan a unique recipe for each meal.
"Meal planning is too restrictive."
Maybe you like to be spontaneous and eat whatever sounds good in the moment. I understand that.
When I meal plan for the week, I don't assign each meal to a specific day. I just plan enough meals for the whole week. Every day I can look at my meal plan and decide what I want to make. My meal plan is just a list of meals that I can make without needing to go to the store.
If you feel like a meal plan is too restrictive, try thinking of it a bit differently and don't assign each meal to a particular day.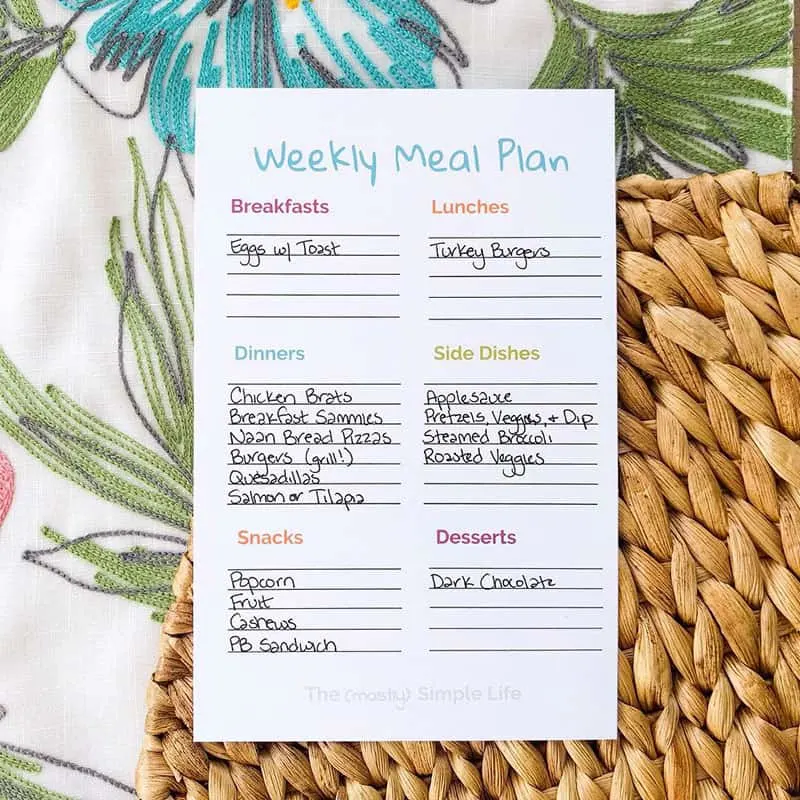 "I don't like to cook so meal planning is not for me."
Ok, so if you literally go out to eat for every single meal and snack, maybe meal planning is completely unnecessary, but I doubt that's the case.
Using a meal plan does not mean you have to cook. You could plan easy heat and eat meals along with some grab and go snacks. The whole point is just that you have a plan and don't need to continually figure out what to eat every few hours and make another trip to the store.
Meal planning is not just for people who like to cook. It's for everyone because we all need to eat!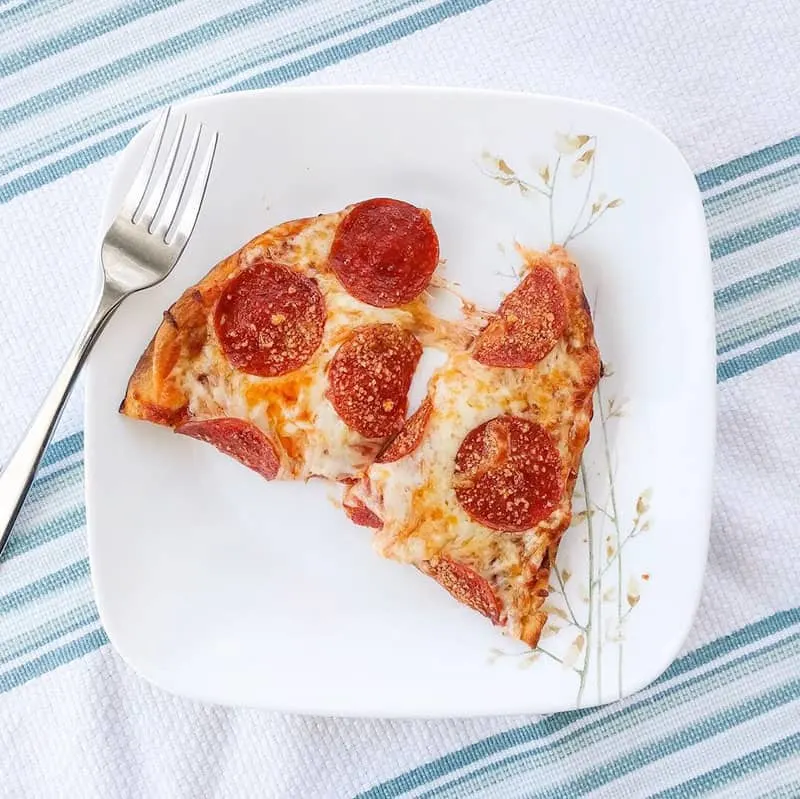 Did any of these meal planning myths sound familiar to you? Did you used to believe them?
I hope that this post has shown you that meal planning can be extremely simple, easy, and flexible! You can enjoy all of the benefits of meal planning if you let go of these myths and give it a try.
Don't Miss These Related Posts: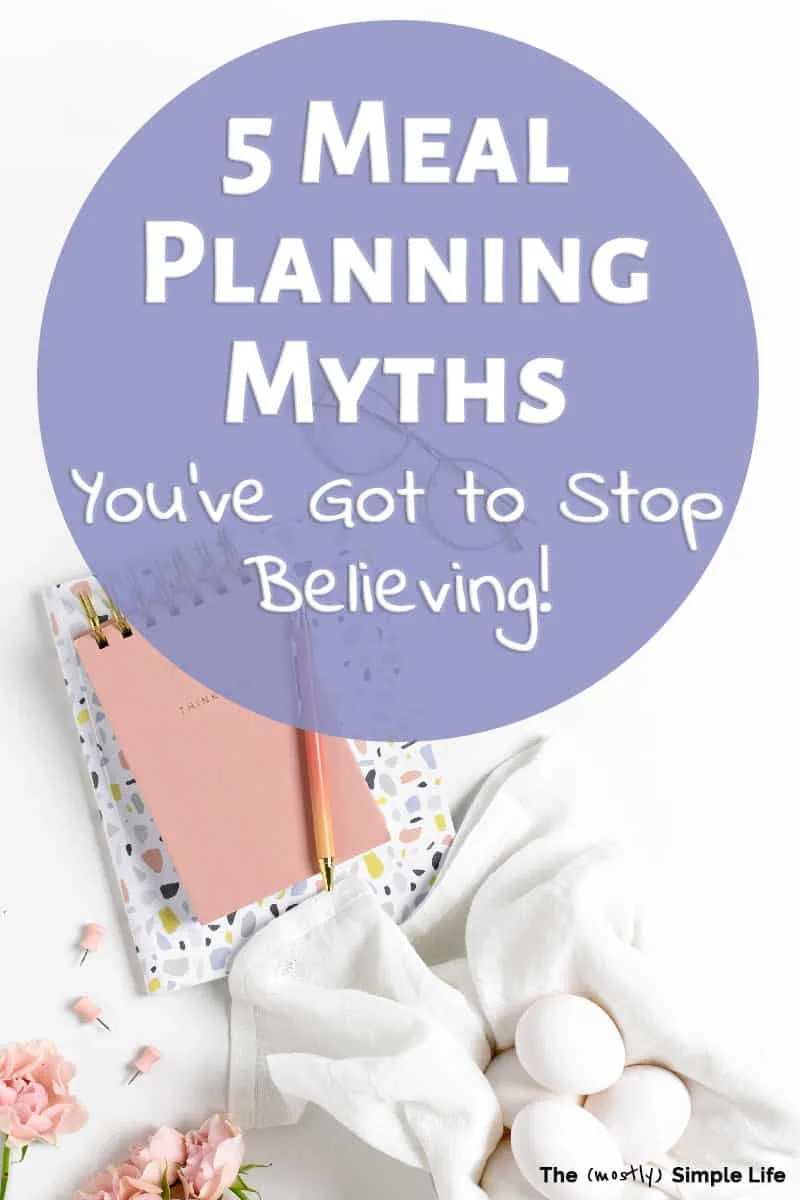 If you find this page helpful, please pin or share it :)