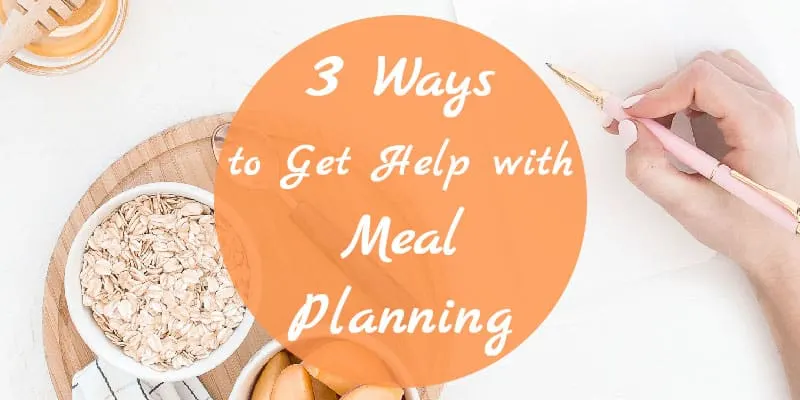 Meal planning is the #1 strategy that helps us save money on food. For sure.
While I've been able to develop my own simple meal planning system over the years, I realize that not everyone wants to do it all themselves. So let's talk about three ways to get help with meal planning and then you can choose what works best for you!
You might utilize all three of these over time depending on how packed your schedule is each week.
1. Completely Outsourced
You don't plan. You don't shop.
No time/energy to plan your meals and go grocery shopping? This is where meal-kit delivery services come in.
The most affordable option I've found is Dinnerly. The extent of your planning is to log into your account and choose which meals sound good.
With Dinnerly, there are six choices each week and you choose the three you want. Then everything you need to make your meals is delivered to your door. It's seriously magical!
Yes, you still have to cook, but the meals are quick and easy. Plus, it's actually a lot of fun to cook new recipes when everything else has been done for you. Though this is the most expensive level if you look at the cost per serving, you're still spending less than you would eating out and it's probably a whole lot healthier too! Dinnerly costs $5 per serving which is about half as much as similar meal-kit deliveries.
I wrote a whole review about Dinnerly here if you're interested in understanding the pros and cons of the service. One really nice feature is that you can easily skip a week with the press of a button. If Dinnerly doesn't makes sense for your schedule one week, you can skip that week completely. (I can't stand when subscriptions make it hard to skip a week or cancel your account.)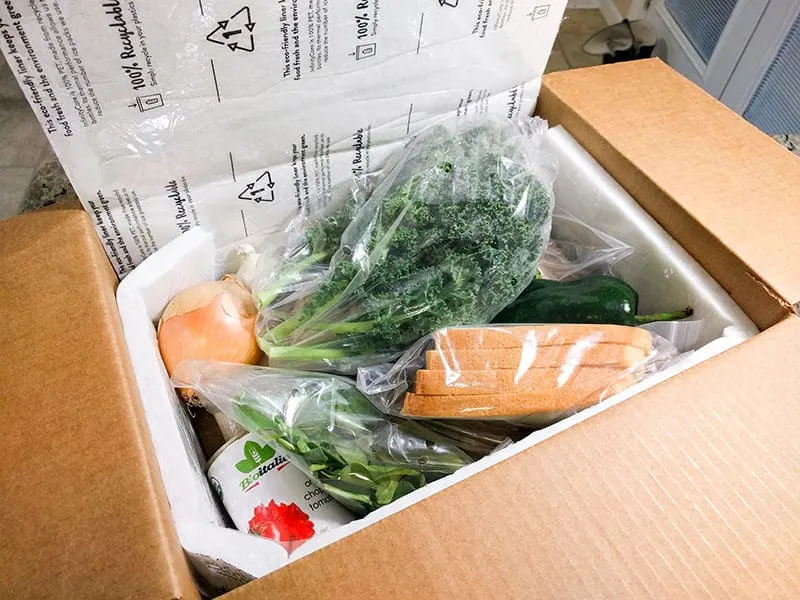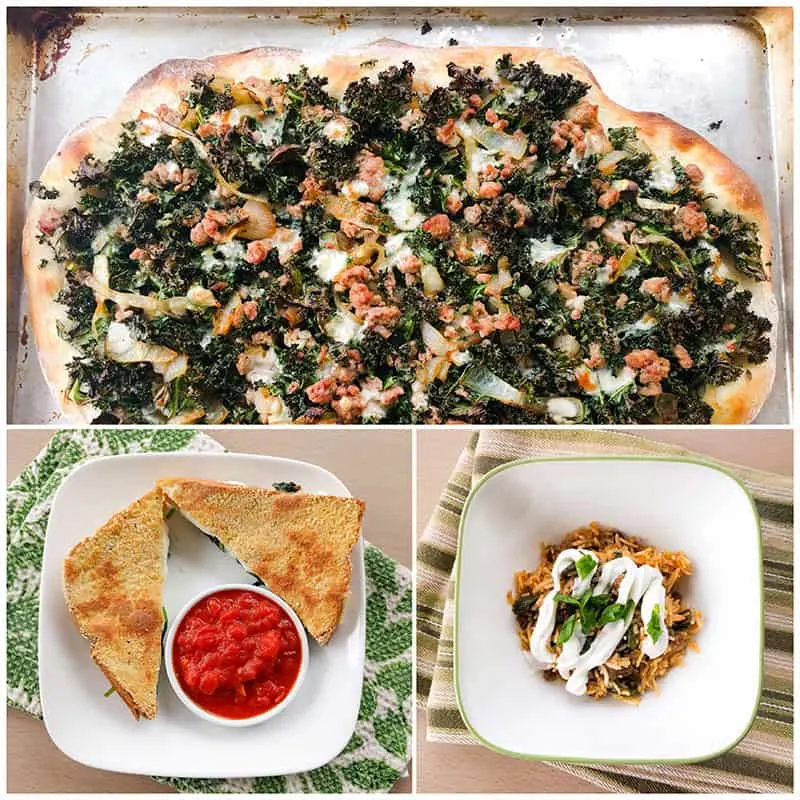 2. Assisted Meal Planning
You don't plan. You do shop.
There is a service called $5 Meal Plan that does the planning for you! For $5 per month, they send you a new meal plan each week that includes six dinner recipes, a breakfast recipe, a lunch recipe, a dessert recipe, and a snack or side dish recipe. Included is your entire grocery list so that you can print it out and shop easily.
If you want, you can customize each week's meal plan to your diet or tastes. There is also a meal plan builder where you drag and drop recipes from their huge selection and then it compiles the grocery list for you.
It's super impressive to me that this whole service only costs $5 per month! Better yet, they have a 14-day free trial so that you can try two weeks of meal plans and try out the meal plan builder to make your own.
Each meal with $5 Meal Plan should cost $2 or less per serving! I love the emphasis on affordable meals and there are so many options for different dietary preferences: dairy-free, gluten-free, vegetarian, etc.
If you want to learn more about $5 Meal Plan, I wrote a review of the service here.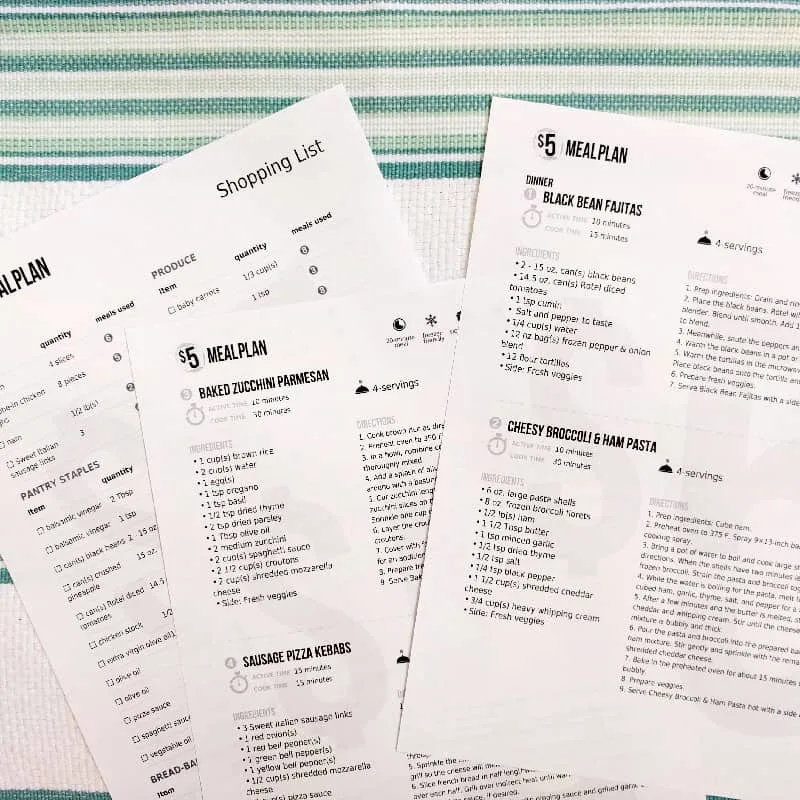 3. DIY Meal Planning
You do plan. You do shop.
Pretty classic meal planning: you do all of the work. You're the one planning and shopping.
The benefit here is that you can save a whole lot of money and choose exactly what you like to eat! And when I say "you do all of the work", that doesn't mean that it has to be difficult or time consuming!
As they say, practice makes perfect. I can meal plan for the week in about 15 minutes. It generally takes an hour or less for us to buy the groceries we need, and we spend very little.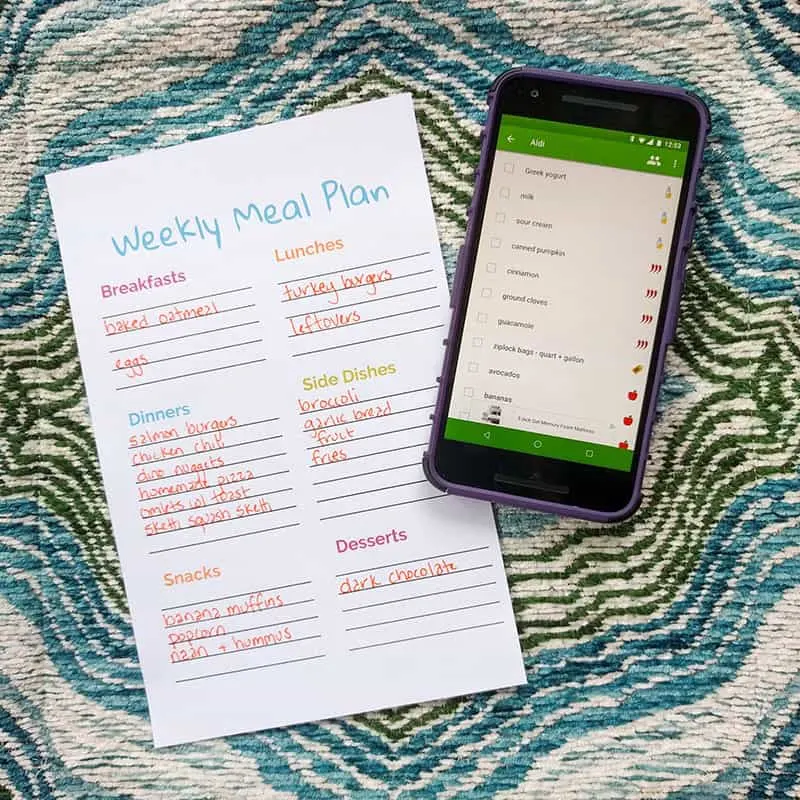 You can view my weekly meal plan printables (JPG/PDF) here, or you can sign up below to get the weekly meal plan printable I use each week + access to my free video series – simply enter your info below!
[convertkit form=830245]
I love that there are so many meal planning options available! I can choose what makes the most sense for us based on our schedules and energy levels, which can change from week to week. A lot of times, my goal is simply to keep us from getting takeout!
Each of these three methods is healthier and less expensive than takeout, so they're all a win in my book!
Don't Miss These Related Posts:
What's your favorite way to meal plan? Have you tried $5 Meal Plan or Dinnerly?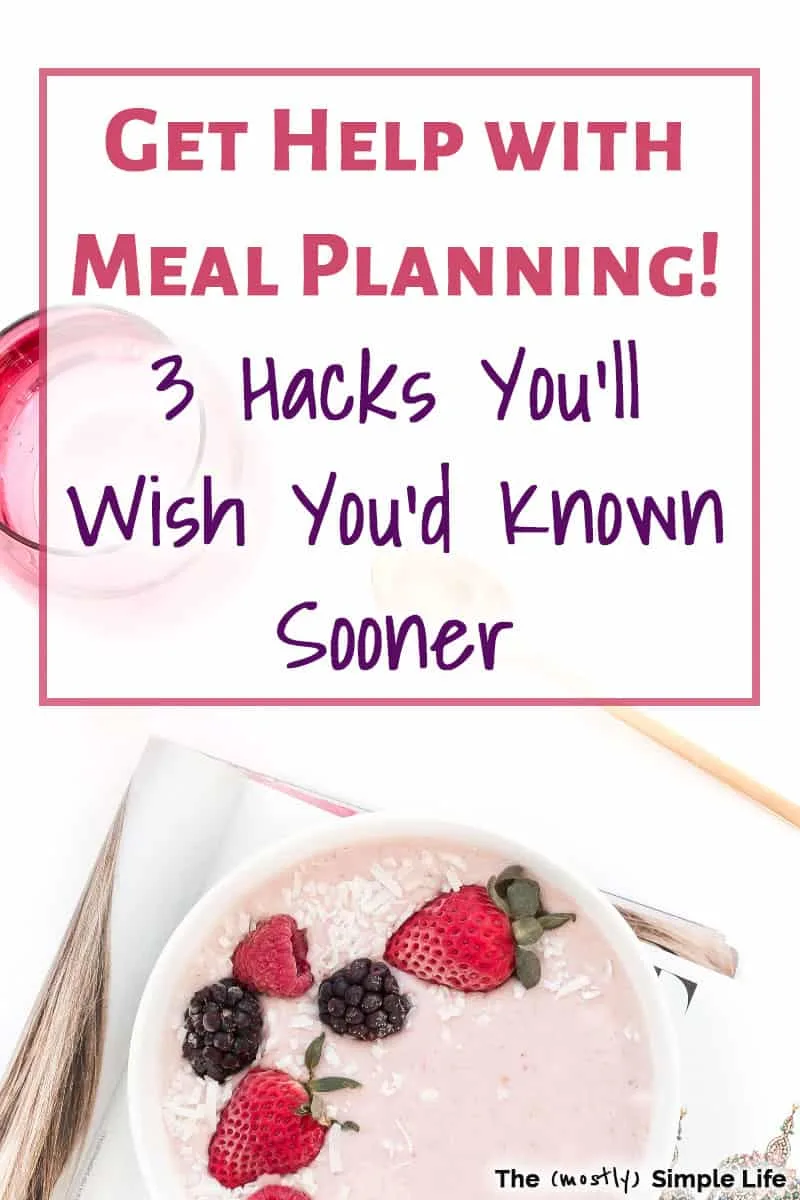 If you find this page helpful, please pin or share it :)