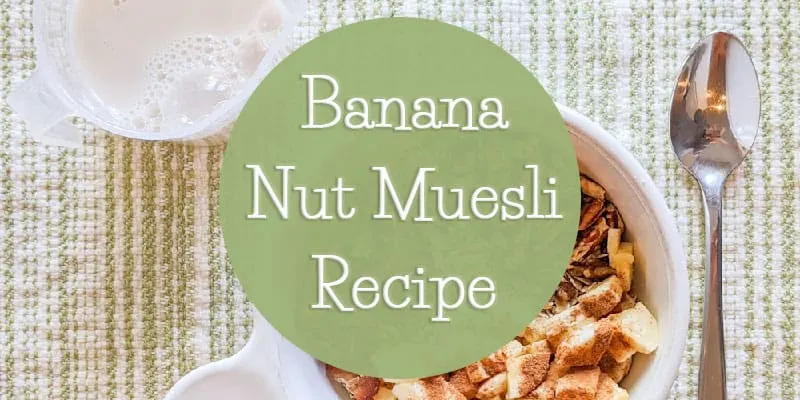 My current breakfast obsession: Muesli!
I didn't even know what muesli was a year ago and now I eat it almost every morning. It's quick, filling, and healthy, which is basically the breakfast trifecta for me. Oh yeah, and it's delish!
If you have no clue what muesli is, no worries. I'll explain and then we'll get to the recipe.
Sidenote: You can get the meal planning printable I use each week by entering your info below!
[convertkit form=830245]
What Is Muesli?
Muesli is a mixture of grains (usually oats), fruit, and nuts, eaten with milk.
I like to think of it as uncooked oatmeal or homemade cereal.
You can mix any fruit, nuts, and grains you want, pour milk over it, and you've got an easy breakfast!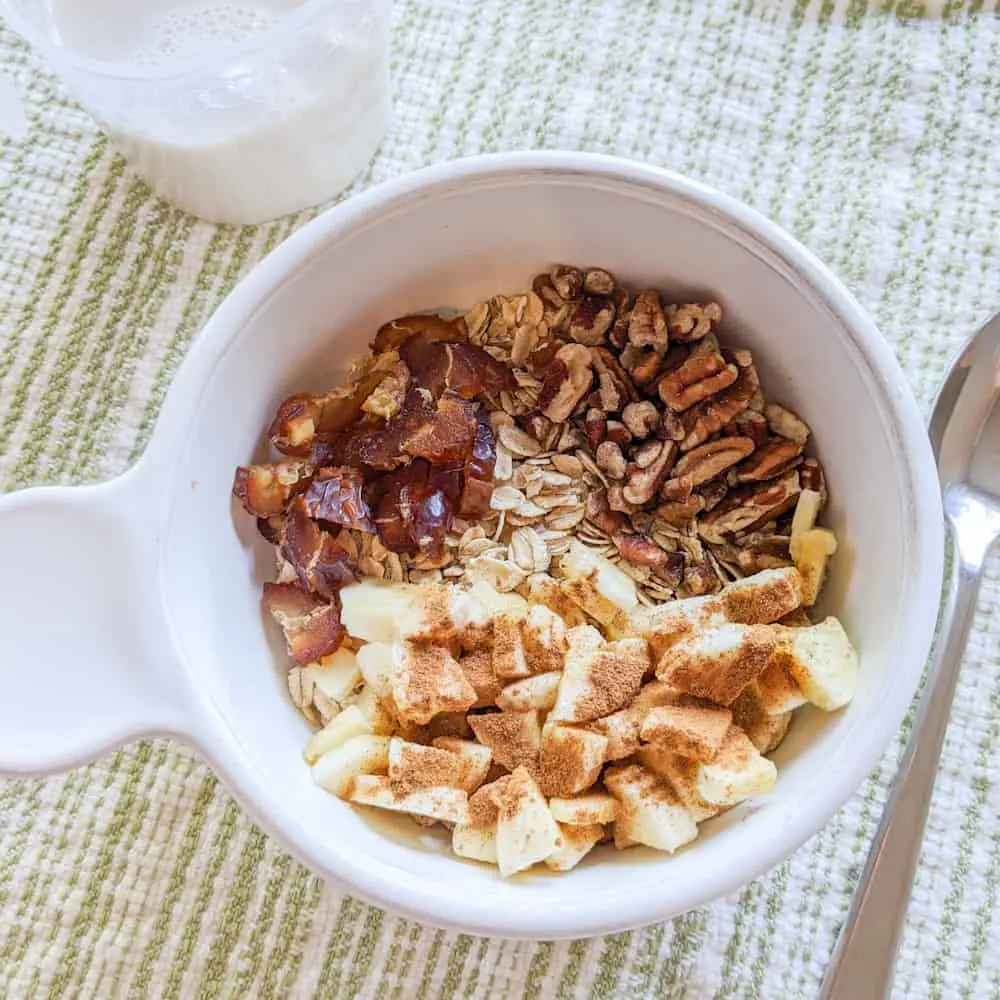 Kitchen Supplies
This recipe is easy-peasy! You'll just need a small cutting board and a sharp knife, plus a bowl and spoon.
Ingredients
For one serving:
1/2 cup rolled oats
1-2 Tbsps. chopped walnuts or pecans
1 pitted medjool date
1/2 of a banana
1/4 tea. cinnamon
Pinch of salt
1/2 cup unsweetened almond milk (or your favorite milk)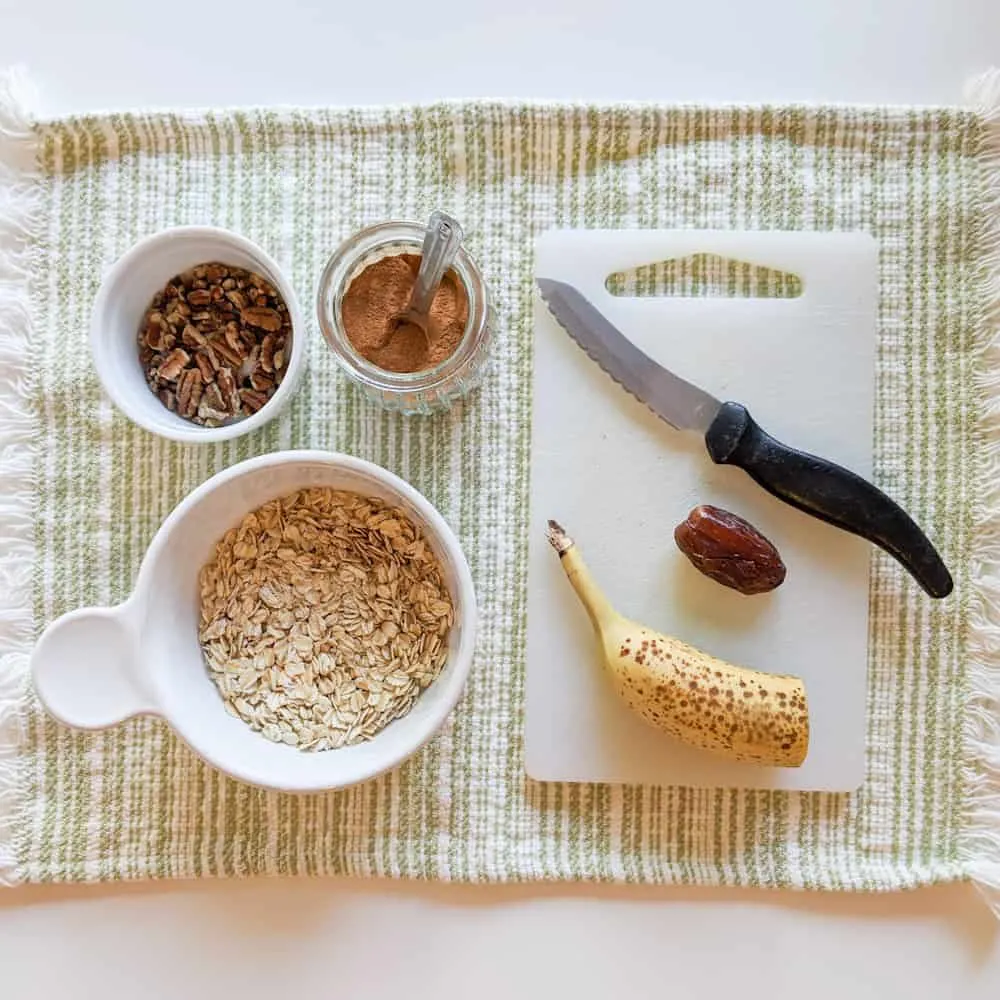 Instructions
Chop the banana and date into small pieces.
Mix the oats, nuts, cinnamon, salt, banana, and date in your cereal bowl.
Pour milk over top and serve!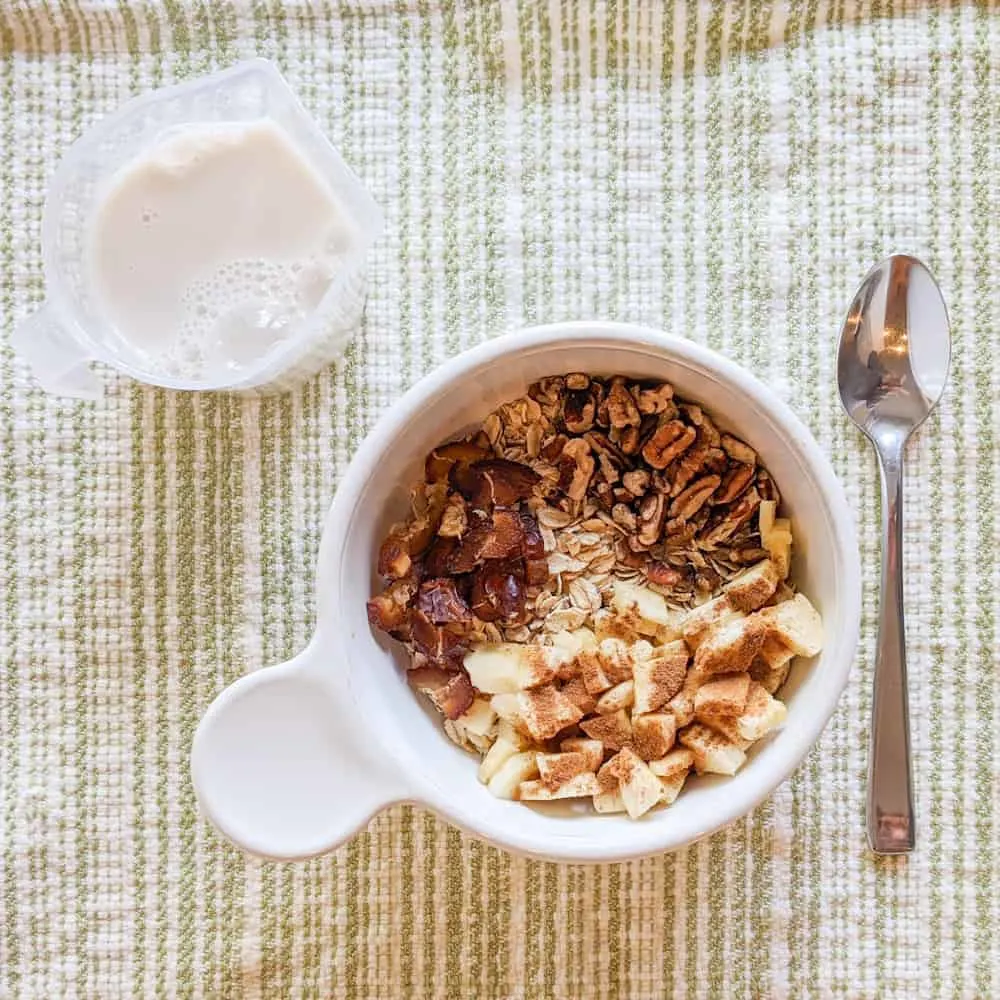 How to Eat Muesli
Once you pour the milk over top of your muesli, you can wait a few minutes for it to soak into the oats and soften them or eat it right away. I prefer to eat mine immediately.
You can also skip the milk completely and eat muesli with yogurt.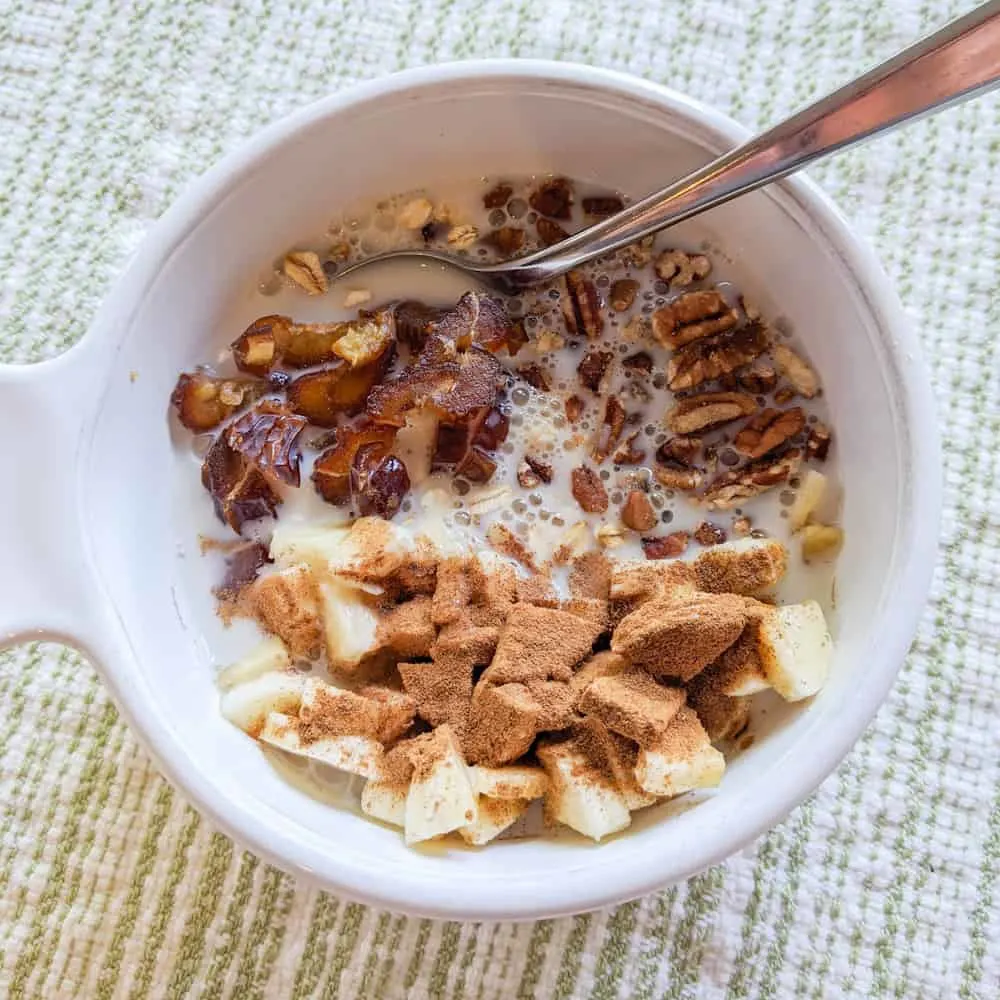 ---
I hope you'll give banana nut muesli a try! Let me know what you think in the comments.
Try These Other Favorite Recipes: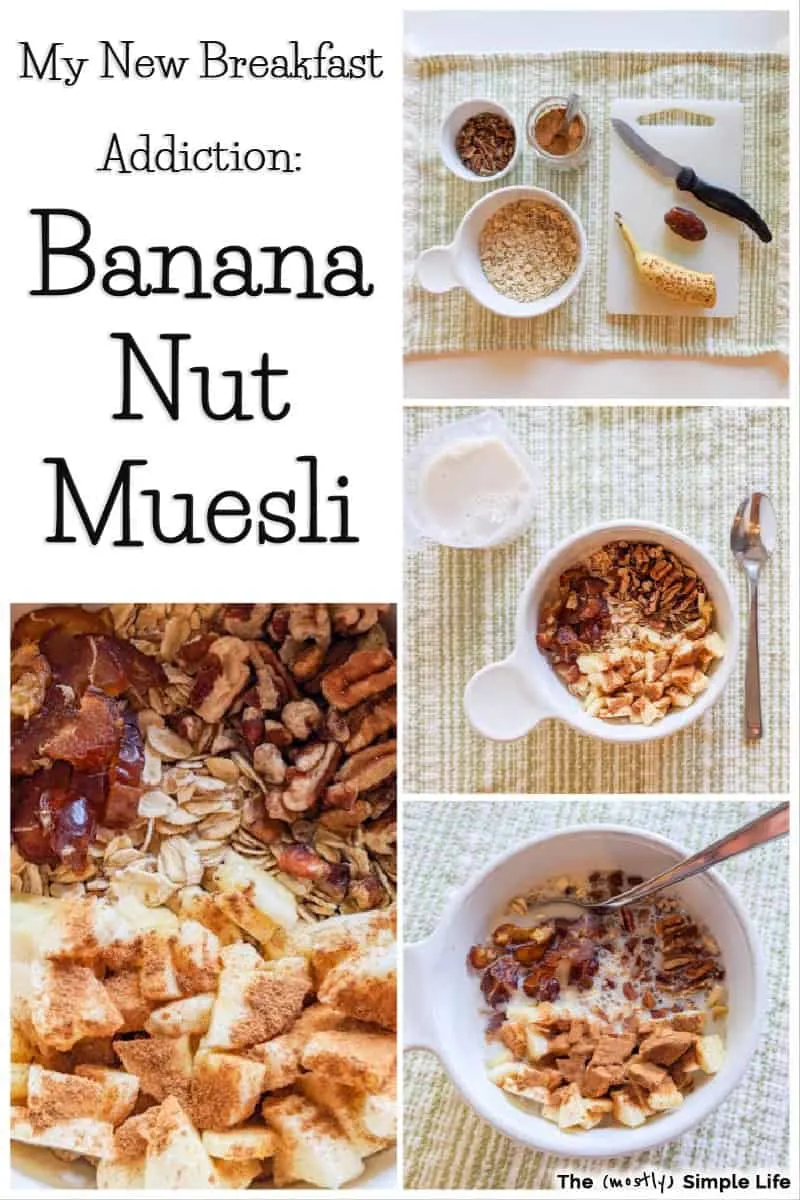 If you find this page helpful, please pin or share it :)