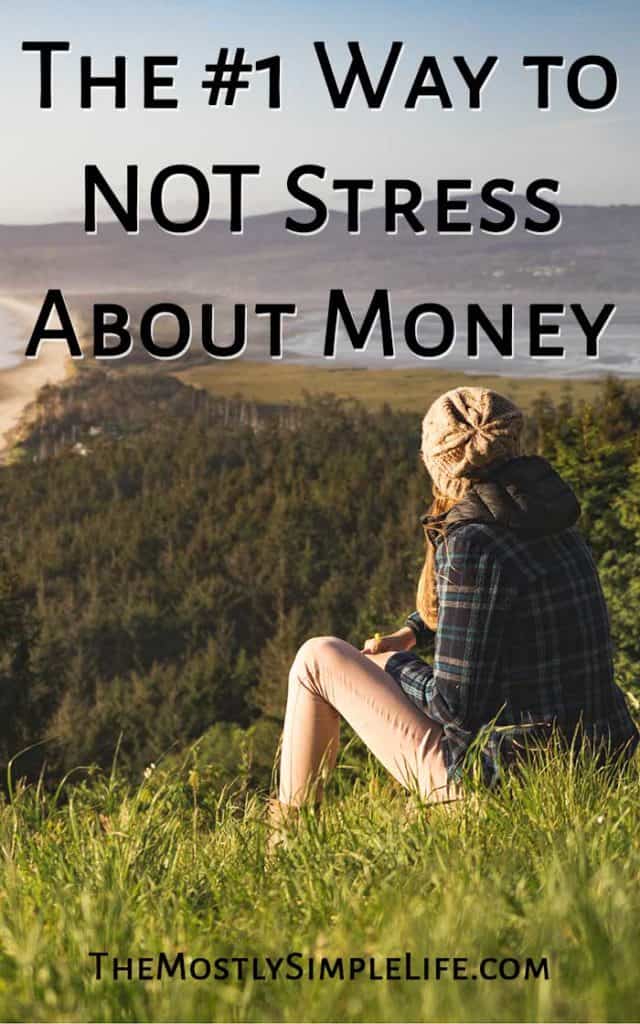 My biggest motivation for staying in control of our money and keeping a tight budget is so that we don't stress about money.
Almost three-quarters of adults say that they've stressed about money at some point in the last month (source). That's significant! Money concerns are always on the lists of what adults worry about most as well as being a top reason for divorce.
You know I'm all about keeping a fully-funded emergency fund, which takes a ton of stress off of us. The other thing that keeps me from stressing about money is being a month ahead on our budget.
Get a Month Ahead on Your Budget
One of the biggest reasons to get a month ahead on your budget is so that you have all of the money you need for bills and expenses on the first of the month.
When we get our bills throughout the month, I can pay them right away. I don't need to wait for the next paycheck to come because I already have all of the money I need for the month. This takes a lot of stress and worry off of my shoulders.
Related Posts:
Our 'Crisis' Unemployed Budget: $1200/month
Our Emergency Fund: Why You Need One & How To Get One
The 5 Biggest Ways We Save Big Money
17 Expenses You're Forgetting to Budget For

The Logistics
So here's how it works for us: Throughout the month of September, every paycheck we get will get deposited into our savings account so that it's out of the way. Most of it is done automatically, but if we get a physical check for something, that's where I'll deposit the money.
About two days before the end of the month, I'll create our budget spreadsheet for October (check out my budget spreadsheet and how I track our spending here). I'll be able to see exactly how much money we made in September and I'll decide where all of the money should go.
I'll transfer most of it into our checking account so that I've got all of my money ready that I need for our budget for October. If we made any extra money (above what we need for our basic budget), we'll decide what to do with that money and transfer it into separate savings accounts, retirement accounts, or agree on how we want to spend it.
It may take a few months to get your savings up high enough to do this. If you don't have any extra savings, you'll need to start by saving every bit you can each month in a savings account until you have enough money for the whole month saved up. It took us a while to get to this point, but has been totally worth it.
If you already have some money in savings, you could start doing this on the first of the month. Just transfer what you need for the month into your checking account and the put all of the money you make during the month into your savings to be used next month.
Emergency Preparedness
One of the great things about being a month ahead on your budget is that you technically have a built-in one month emergency fund.
If you were to lose your job, you at least have enough money for the next month. If you don't have any kind of savings at all, this is a great start!
We keep an emergency fund of at least six month's worth of expenses at a separate bank that we try to never touch. I basically just ignore that the money even exists. 🙂
Mentally, I don't consider being a month ahead on our budget as part of our emergency fund. It's just how our budget works. But if it came down to it, we'd have an extra month of money.
⇒ Have you ever tried to get a month ahead on your budget? Do you worry about having the money when you need it to pay the bills?
---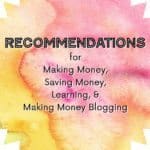 Be sure to click over to my Recommendations Page to see some of the ways I save money, make extra money, learn new skills, and make money with this blog.
If you're interested in starting a blog, click over to read why I think you should do it! Plus there's a tutorial to get you started.
---