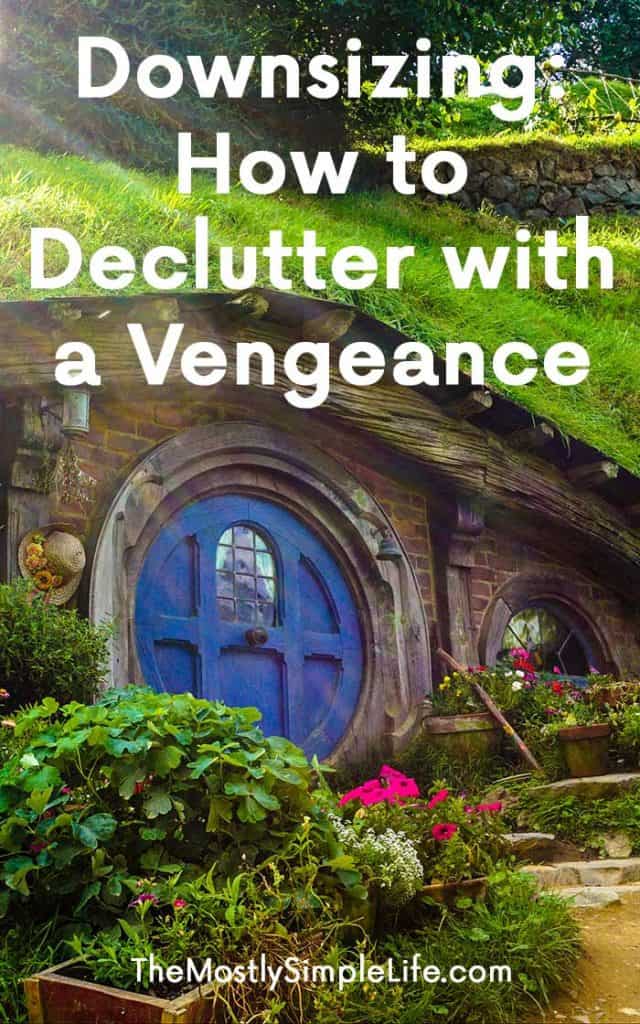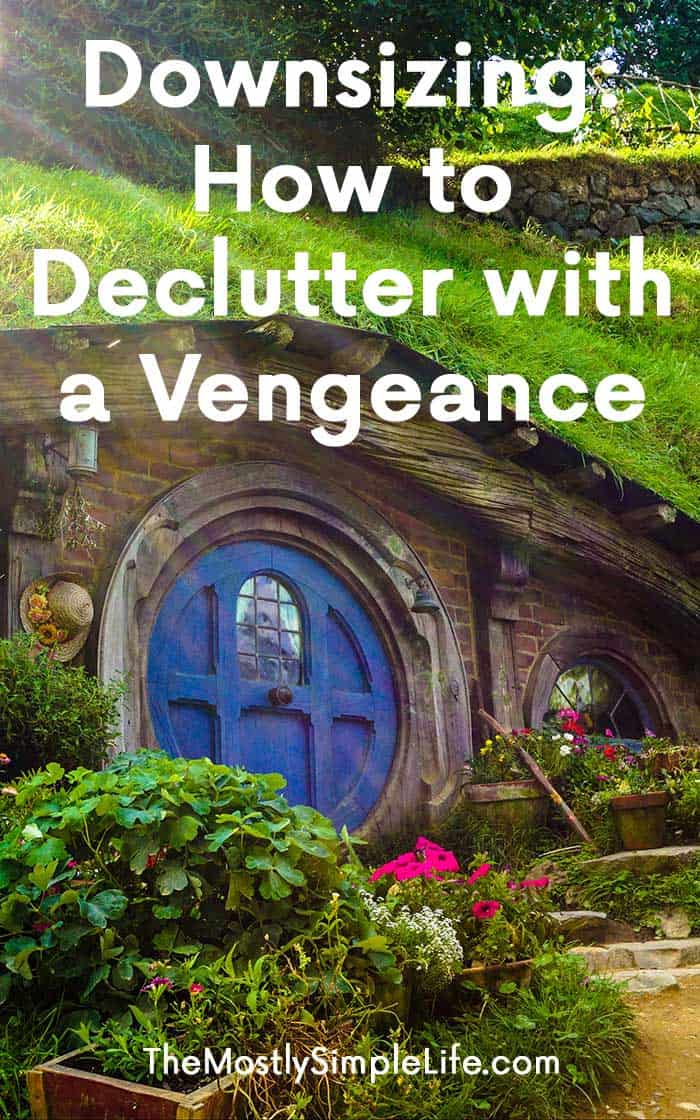 Where has the time gone? We're moving next week! Everybody panic!!! Just kidding, I'll just panic over here by myself.
Austin finished his degree this month and landed a great job about an hour and a half away. He's been commuting for a month and it's no good. I know a lot of people manage long commutes for years, but it's not for us.
Anyways, we're selling our 3-bedroom home and moving into a small apartment in the city so we have been downsizing and decluttering like crazy. Our house is starting to look a little empty, but I'm sure our apartment won't!
We knew that Austin would finish his degree this year, and since he's a web developer and we live in a tiny, non-techie town, we figured we'd end up moving to a bigger city for him to get a job.
I spent a lot of the summer decluttering here and there, knowing in the back of my mind that we'd probably be moving at some point.
I'm so glad I did a bunch gradually, but I still feel overwhelmed with what's left to be done, especially things that we need until our house sells but won't need in the apartment (basically, everything that's in our garage and shed).
Downsizing: How to Declutter with a Vengeance
Whether you're downsizing to move into a smaller home or just going to war against the clutter in your home, I've found two methods that have helped me do some intense decluttering.
I'm so happy with the results so far. What I have left that is moving to the apartment with us are the things we absolutely love and the things that we use constantly.
Related Posts:
How to Make Decluttering Painless
Where to Start if Your Drowning in Clutter
How to Keep Your House Clean Once & For All
Two Game-Changing Questions
Would I Buy This Again Today?
Sometimes I get it in my head that I really need to have something, like what looks like the perfect pair of slippers or winter coat. But then, once I own it, it sits on the shelf more often than not.
Maybe the item isn't as perfect as you thought, or it doesn't fit right, or it doesn't work as well as you thought it would.
By asking yourself if you would buy that item again if you didn't already own it, you analyze your current needs.
Maybe you have a ton of camping gear that you used all the time five years ago. Would you buy it again today if you didn't already have it? If you're not spending much time camping anymore, probably not, right?
Think about how you live your life right now and what you need and use currently.
Would I Keep This If I Were Moving?
I'm going to say it: moving sucks. It is so much work to pack everything up, load it into a moving truck, unload it at the new location and then unpack it. I just can't wait for this move to be over.
Because it takes a lot of time and effort to move, it's good to think about if something is worth all of that effort.
If you're not moving and just want to do some major decluttering, pretend that you are moving and ask if each item would make the cut. Is your collection of beanie babies worth the time and effort it's going to take to pack, load, unload, and unpack?
Since we're actually moving, it's pretty easy for me to think through each item in our house and decide if it's really all that important to me. Things I would probably keep if we weren't moving are getting sent to the thrift store because I don't want to bother with packing and moving them all.
Related Posts:
How Many Clothes Should I Have? The Real Answer.
16 Ways to Simplify Your Life Today (in 30 minutes or less)
How to Create a Year Round Decluttering Routine
Visualize
Think about what kind of spaces you're drawn to. I love rooms that are calm, uncluttered, and cheerful. That's how I want my whole house to feel.
It's good to visualize your space as you want it to be so that you know what you're working towards.
If you're moving: make a plan for where each item will go
Since we're moving from a house to a much smaller apartment, I'm trying to visualize where I'm going to put every little thing so that I'm sure all of our stuff will fit.
I know that everything currently in our living room will fit in the new living room.
The real problem areas for us are the garage, the basement, our office, and our storage closet. Since those areas don't exist at the new apartment, everything in them needs to be gotten rid of, or I need to have a plan for where to put it.
It's really helpful to draw a rough floorplan of where you're moving to and then draw in each of your furniture items and storage items so that you (1) know it will fit and (2) know where to put things when you move in.
If you're staying: what's my dream of what this room should look like?
It can be hard to do intense decluttering if you're not moving because you're so used to where everything is at.
Think really hard about what you want each room to look like. Maybe draw out a floorplan of how the room would be the most functional for you.
It can also help to find pictures of inspiring spaces online, although a lot of what I find on Pinterest is just a ton of well organized stuff instead of truly decluttered rooms.
If you're not moving, it also works wonders to go one room at a time and take everything out of that room. It's kind of like a fake move. Then only put back the furniture and stuff that fits with how you visualized the room. After that, take stock of what's left. Do you really need it? If not, let it go. If yes, how can you organize or store it so that it works well for you?
⇒ Are you downsizing? How do you go about decluttering with a vengeance?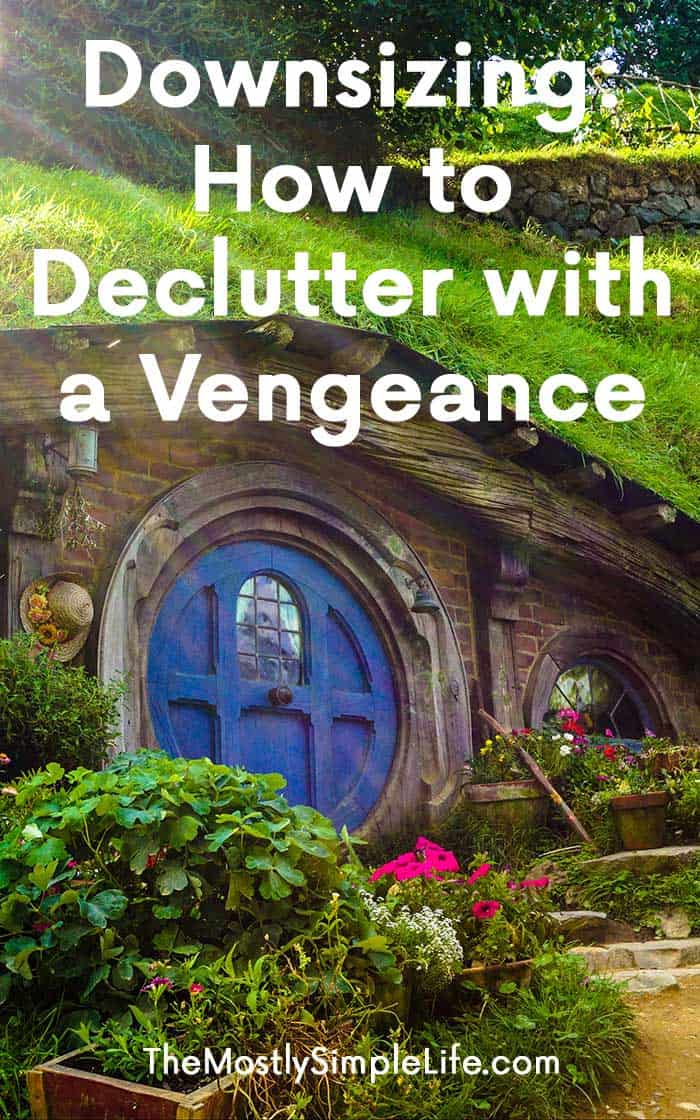 If you find this page helpful, please pin or share it :)