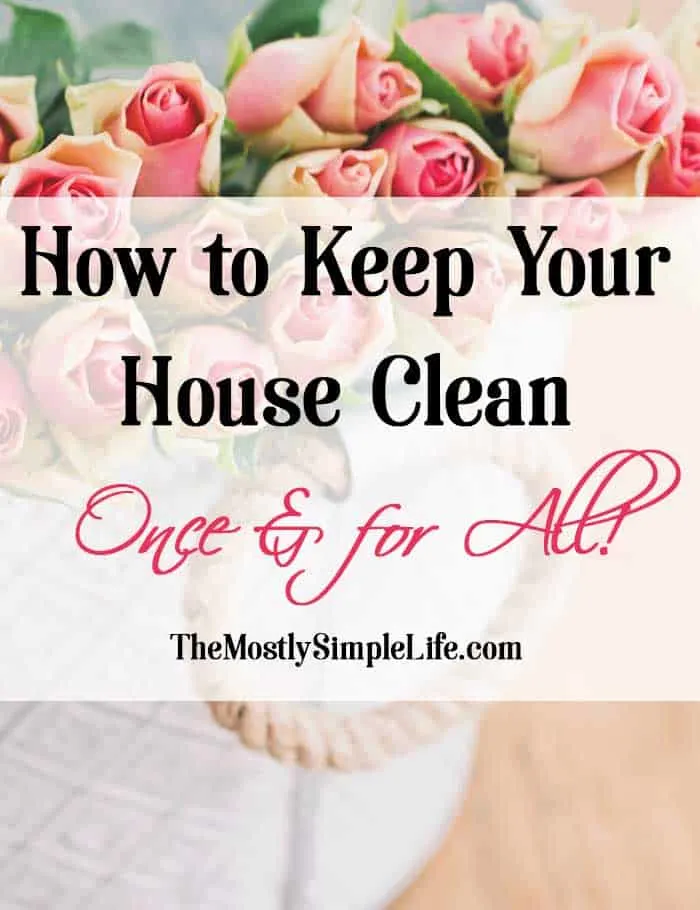 O man, you're going to hate this post. Haha, seriously though.
What's your cleaning schedule?
Do you get frustrated that you have to spend hours cleaning and picking up every other week?
Does your house get to the point that you're overwhelmed and don't know where to start?
It takes a lot of time and effort to clean our house, so of course, I want it to stay clean.
How to Keep Your House Clean Once & for All:
The secret is that there is no secret or magic trick to keeping your house clean.
It's all about maintenance and routines.
Your house will stay clean once and for all when you work to maintain it and when you create routines that keep it from becoming a disaster zone.
Our house stays tidy and picked up almost all the time because I work hard to maintain it.
When I walk through the house I grab clothes we left downstairs and bring them up to our bedroom.
A few times a day I pick up the living room and put away blankets and remotes.
I'm always on the lookout for things that don't belong where they are and I make sure they end up where they're supposed to go. It's just maintenance.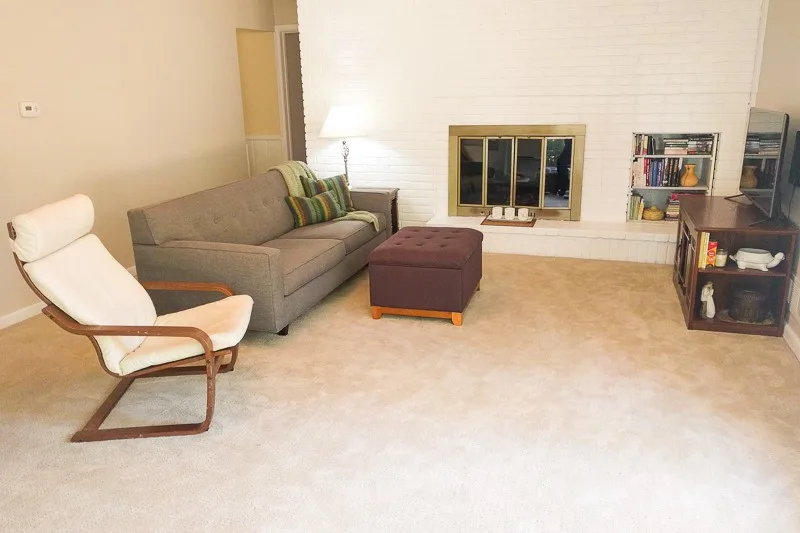 You Might Like These Posts:
How to Create a Year-Round Decluttering Routine
6 Minimalist Holiday Decor Tricks
How to Create a DIY Homemaking Binder + Printables
I'm not always great at taking care of dirty dishes. If I don't keep up with them, I get overwhelmed by counters covered in dirty dishes. When I make it part of my routine to take care of them at least once a day, it never gets out of hand and the kitchen stays clean.
Our laundry never explodes all over the house because I have a routine for handling it that works for me. I do all of our laundry in one day. All of the clean laundry gets put in our bedroom, where I fold it and put it all away (sometimes not until the next day).
Yes, we still have to deep clean the bathroom and kitchen sometimes and we're not always great at remembering to vacuum, but our house is usually about 20 minutes away from being acceptable for company to come over at all times.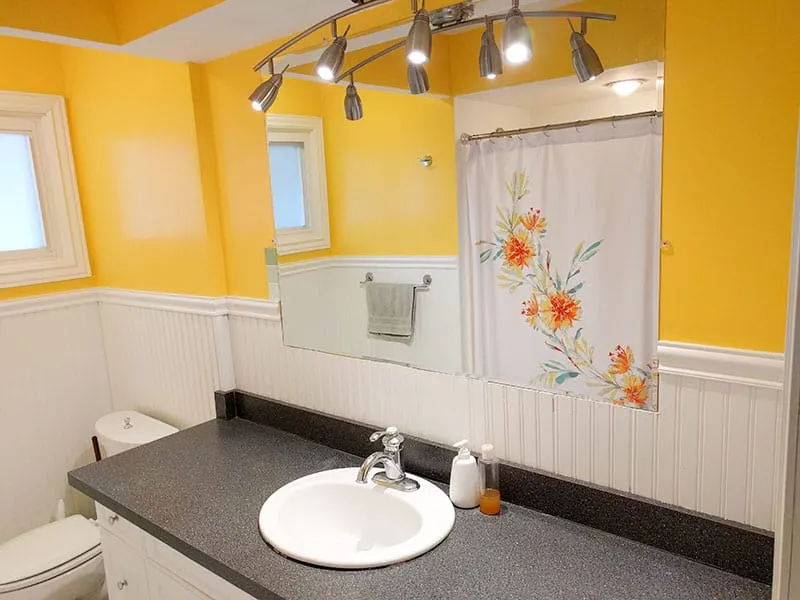 Another benefit to maintaining a clean house with good routines is this: When I need to deep clean parts of the house, it's a really quick process. I don't have to spend an hour picking up first. I can get right to scrubbing the shower because all of the basic picking up and wiping down is done.
The key to keeping your house clean is maintaining the cleanliness through little tasks here and there each day.
Once you incorporate little tasks like tidying up and doing the dishes into your daily routine, your house won't get too far out of hand.
There's nothing magic or amazing about me that allows me to have a clean and picked up house all of the time. I've just worked at creating routines that maintain a clean and tidy house.
You Might Like These Posts Too:
How to Create Routines that Simplify Your Life
Stop Keeping Things Just in Case
⇒ What areas of your house do you get overwhelmed by? What are your maintenance routines that help you keep up with housework?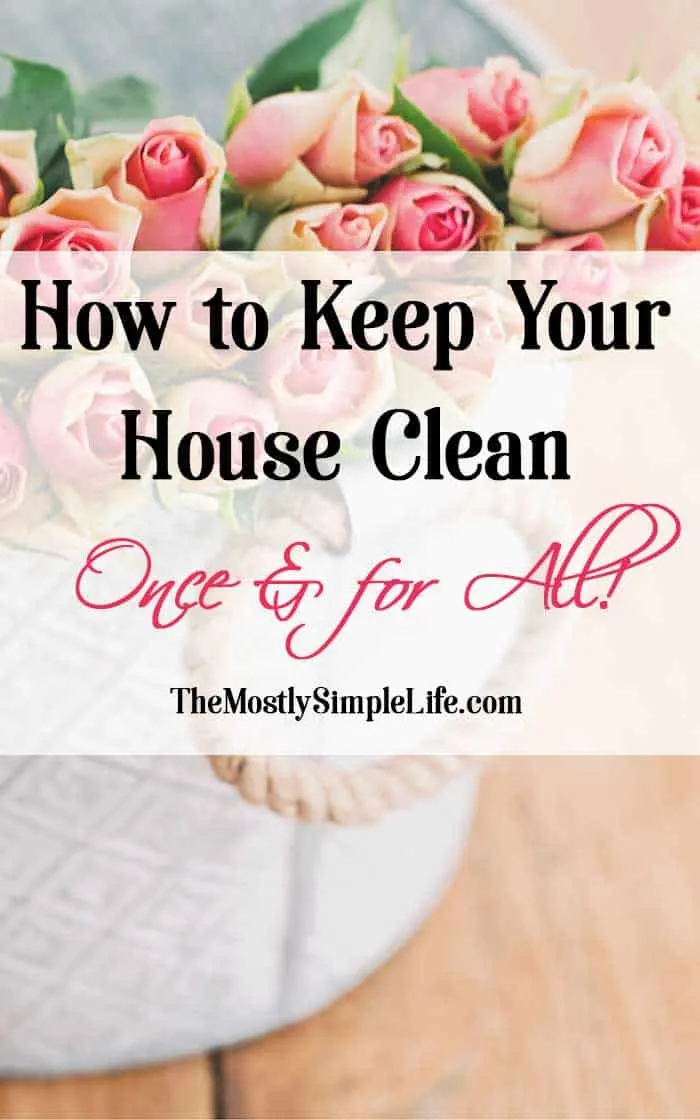 If you find this page helpful, please pin or share it :)