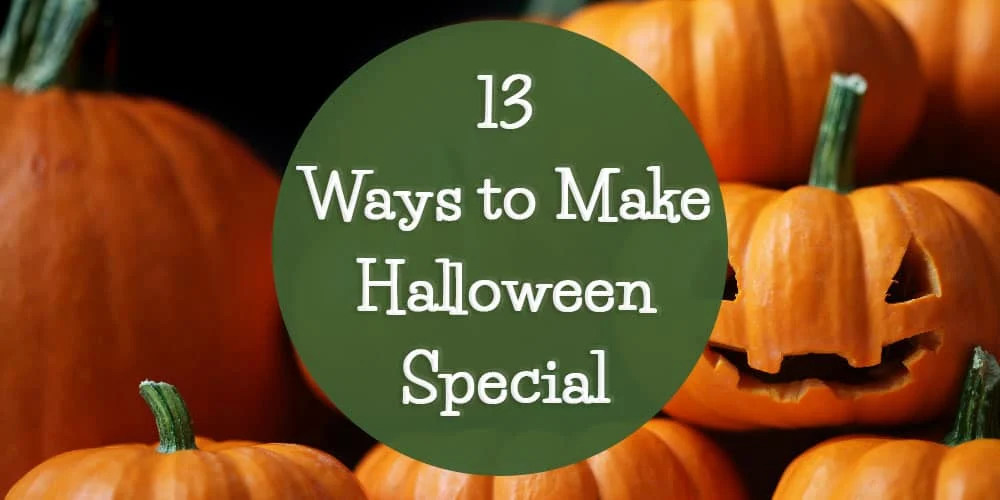 Halloween is nearly here!
Though I'm not a Halloween fanatic, I pretty much love all holidays and festivities! I think any holiday is a fun break from the everyday and I like to find little ways to make a special day feel special.
And I truly mean "little ways" because most of us don't have much time for any grand decorations or activities (unless Halloween is your favorite holiday and you like to go all out).
So in 10 minutes or less, here are a bunch of ideas for making Halloween a little more fun and festive this year!
1. Make Pumpkin Shaped Pancakes or Black & Orange Pancakes
Make your breakfast extra fun!
You can set a pumpkin-shaped cookie cutter on your pan and then pour in the pancake batter. Once the pancake is mostly cooked, remove the cookie cutter and flip the pancake to finish cooking.
You could also divide your pancake batter into two bowls. Then, dye some of it orange and some of it black with food coloring before cooking.
2. Order a Print of a Halloween Photo
Enjoy some previous Halloween memories by actually printing out a photo from last Halloween or from 10 years ago. I know, who even prints photos out anymore?
No need to frame it (unless you have a spare frame lying around). Just post it on the fridge or somewhere else where you'll see it often to enjoy.
3. Wear a Mini Costume All Day
I totally understand not wanting to wear a full costume all day long. You can definitely wear some kind of mini costume though, even to work.
Oh, you want some ideas? Ok!
The nice part with fun hats and headbands is that you look totally festive but can easily take it off if you have a meeting where costumes would not be appreciated. 🙂
4. Tape Up Orange and Black Crepe Paper or Dollar Store Decorations
The dollar store (especially Dollar Tree) is a great place to find inexpensive decorations. They have various colors of crepe paper all year long and usually have plenty of holiday decorations.
Surprise your family by taking a couple of minutes to tape up some crepe paper or other decorations in a room of your house before they get up on Halloween morning.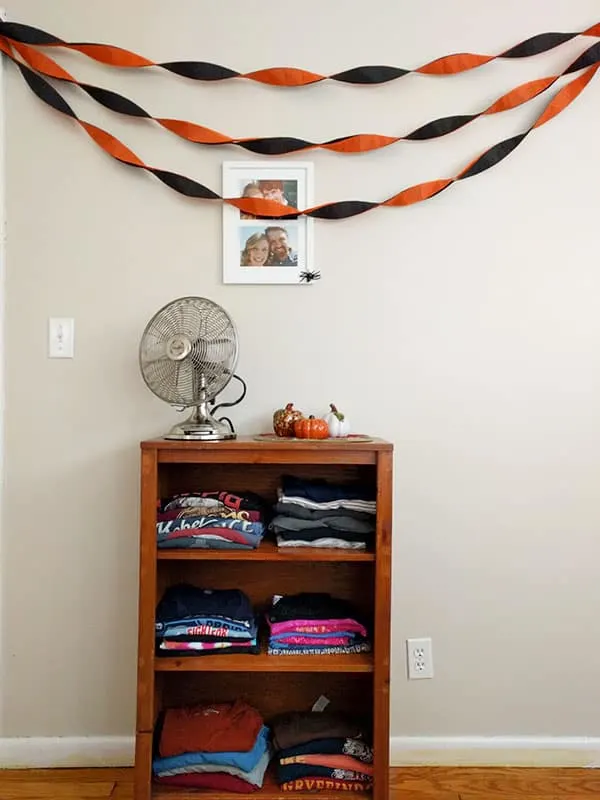 5. Have Donuts and Apple Cider for a Snack
I think I could live off of donuts and cider for the entire fall season! I promise you, that's not an exaggeration.
As a special Halloween snack, pick up some donuts and cider. Bonus points if you can find somewhere that makes pumpkin spice donuts in the fall.
We're lucky to have multiple apple orchards in our area that make fresh homemade donuts!
6. Slip Halloween Candy into Your Spouse's Lunch All Week
I'm sure you'll think to put a little candy in your spouse's or kid's lunches after Halloween when you've got lots of it.
Don't forget that it's a fun build up to Halloween to sneak candy into lunches for the week before Halloween too.
7. Download Spooky Sounds or Fun Halloween Songs to Play During Dinner
Add a little ambiance to dinner with a spooky soundtrack or other Halloween-ish songs: You know, like Superstition, Monster Mash, the Ghostbusters theme song…
8. Light a Fall-Scented Candle
I love a good smelling candle, especially fall or pumpkin scented candles. This Autumn Comforts one smells amazing. I also found candy corn scented candles if you want something more Halloween specific.
If you're interested in making your own candles, I have a tutorial for DIY soy candles. It's super easy and they smell fabulous.
9. Decorate Your Dinner Table
We don't set our table in any special way very often, so it's fun to spend a few minutes to decorate the dinner table for Halloween.
To keep things simple and inexpensive, I just used things we already had or from the dollar store to make this happen. Mini pumpkins, candles, and fake spiders are easy!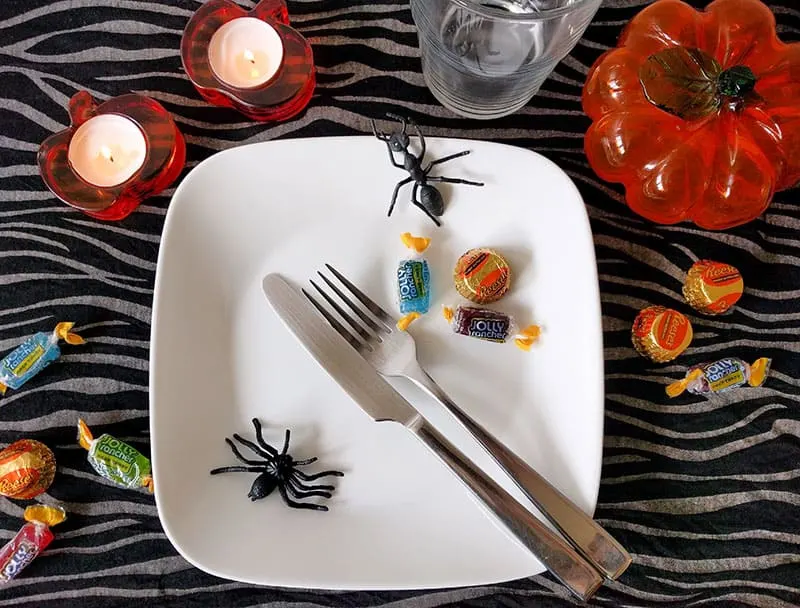 10. Pick Out a Halloween Themed Movie to Watch
Alright, I know you can't watch a movie in 10 minutes, but you can pick one out. Don't just watch a normal movie on Halloween. Pick out something Halloween-themed.
I don't like horror movies or anything gruesome, so here are my picks:
Hocus Pocus
The Nightmare Before Christmas
The Addams Family
Ghostbusters
Casper (loved this one when I was younger!)
Harry Potter
11. Have Someone Take a Photo of You and Your Family in Your Costumes
I'm terrible at remembering to take pictures. Even if you're not in costumes, get a family pic near some pumpkins or something fall-like. This will help you achieve #2 next year.
12. Make S'mores
Making s'mores always feels fun and festive, so why not make it a Halloween dessert? They are so quick and easy to make.
If you don't have a way to have a campfire, you can make them over the stove too.
13. Attempt to Spook Your Family Members
We aren't big on pranks in our family but I think it's fun to do smaller, not too terrifying, tricks. I found one where you draw spiders on on your toilet paper and roll it back up.
Or if someone in your family eats cereal for breakfast, you can pour their milk and cereal the night before and then put it in the freezer. When they go to eat their cereal, it looks normal but is frozen solid.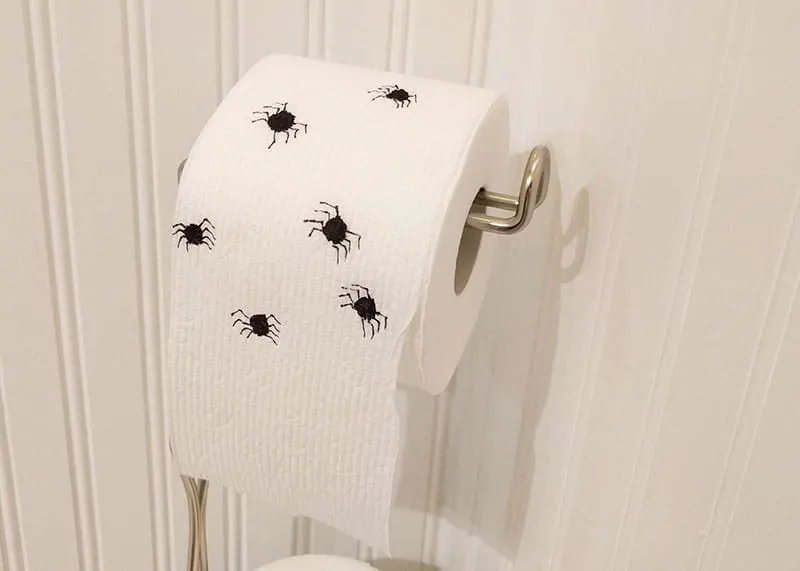 ---
You don't have to spend a lot of money or do anything super time-consuming to make a holiday feel fun and memorable.
Even just doing a few of these quick activities will make Halloween stand out as a special day!
Don't forget, holidays aren't just for kids! All of these are fun for adults too. Do them for your spouse, roommate, coworkers… Anyone! Everyone can enjoy some festive fun.
You'll love these related posts:
⇒ What are some of the quick and easy ways you celebrate Halloween?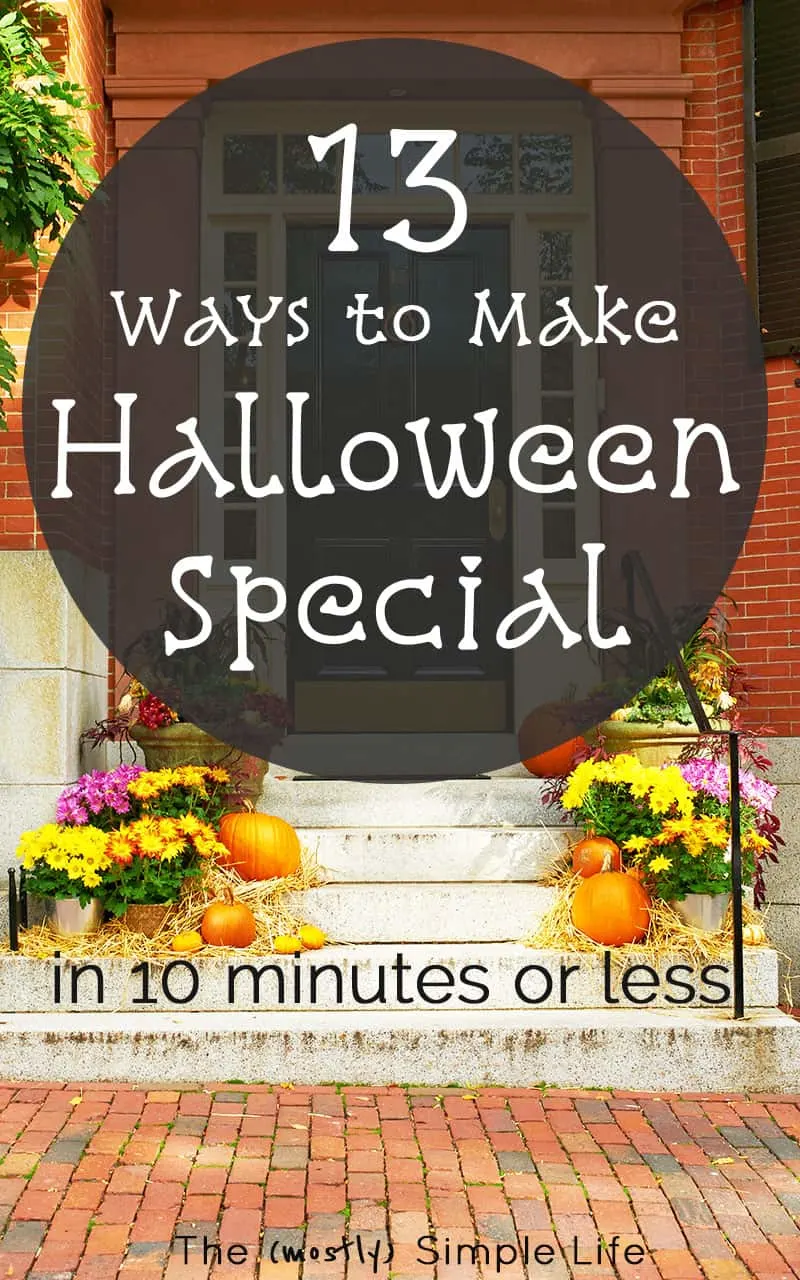 If you find this page helpful, please pin or share it :)