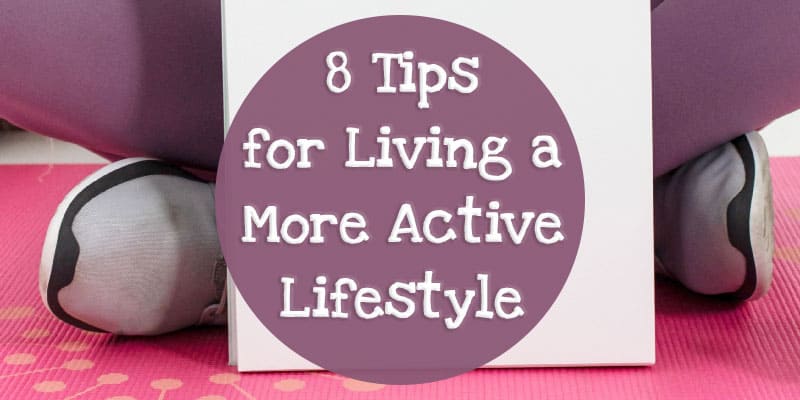 Update: This is a repost of one of my very first blog posts from 2016. The advice in this post has helped me become more and more active through the years, so it's definitely worth sharing again with a few updates!
I want to be healthy.
I don't want to diet on and off or be on the roller coaster ride of being super fit and in shape for swimsuit season and then lazy on the couch for five months before I decide to get in shape again.
I want being active and healthy to be a habit. I want it to be ingrained in my lifestyle and who I am.
To me, this means not being extreme. I could make room in my schedule for 2-hour gym sessions for a few weeks, but it's not practical to keep that up for my whole life.
I actually think it's harder to change your lifestyle and habits than it is to stick to an insane workout regimen for a short period of time, but it's so important! Being healthy and active makes you feel better, have more energy, have fewer health problems, and it sets a great example for the little ones around you.
The great thing about working towards an active lifestyle is that you don't have to beat yourself up over a rough week where you didn't exercise as much. This isn't a sprint, it's a marathon. You're not trying to lose 50 lbs in 10 weeks, you're trying to change your habits.
When you mess up, you just keep going because it's part of your lifestyle now. Here's how to make it happen:
1. Squeeze It In
Anything is better than nothing! 100 jumping jacks before bed, a 10-minute walk around the block, chasing your kids around the park… It all counts.
I'm an all or nothing kind of person. I used to think that if I couldn't fit in an entire hour, focused, at the gym, then it wasn't even worth it. Not true!
I know you're busy, but you can squeeze in bits of activity throughout the day. If you're waiting for your kid to get out of soccer practice, go for a walk. Turn on some music and have a dance party while you make dinner. Do some stretches and squats during the commercial breaks of your show at night.
It all adds up. Maybe you don't have time for a 60-minute walk, but you can fit in 2 10-minute walks and that's always better than nothing!
2. Make It Fun
An active lifestyle isn't all about daily workouts at the gym. It's about finding ways to fit fitness and activity into your whole day. And it can be fun!
Turn on your favorite music and dance around while you clean the house.
Play video games with your family and get one of the Just Dance games. You'll be out of breath from the exercise and the laughing.
Go to a local tennis court and whack some balls around.
Go for a bike ride or play frisbee golf at the park.
Drive somewhere beautiful for a weekend afternoon walk.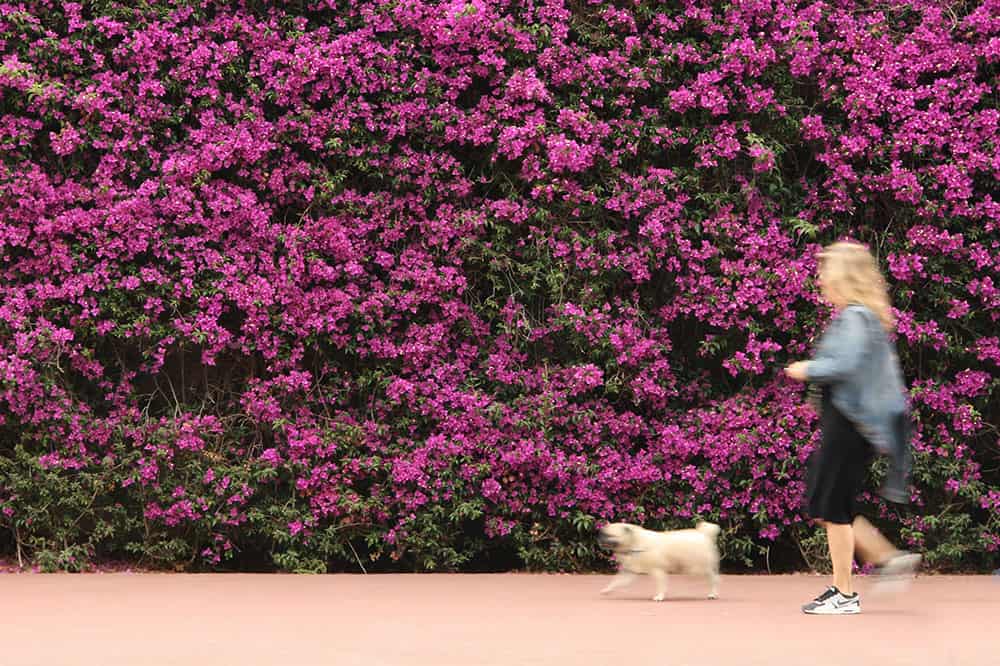 3. Set Goals
Setting goals is the best way to achieve anything.
Set a goal for how many days you want to be active each week and for how many minutes.
I have figured out that being healthy and active doesn't just happen. For me, it has to be a priority. Without setting goals, I can go weeks without even thinking much about it.
4. Use a Calendar
Track your success with a calendar.
I used to think I was pretty active until I started putting an X on my calendar for each day I got moving. I sometimes went weeks without doing anything all that active!
I keep a monthly calendar in my bedroom where I can mark off the days that I get at least 20 minutes of exercise before I go to bed.
Most word processing programs have a calendar template that you can print out for each month. It makes tracking your activity level super easy and free. I like free.
5. Be Social
You don't even notice you're being more active when you're doing it with friends and family. You're so busy chatting and laughing.
Instead of going out to eat or to a movie, maybe invite friends to go to fitness classes with you or go on walks together.
If you're getting together with another family or planning a play date for your kids, make it active. Go to a local pool or playground and play with the kids.
I love when my mom comes to visit because we go on long walks and enjoy the time to chat. A friend and I walk our dogs together a few times a month as a free way to hang out.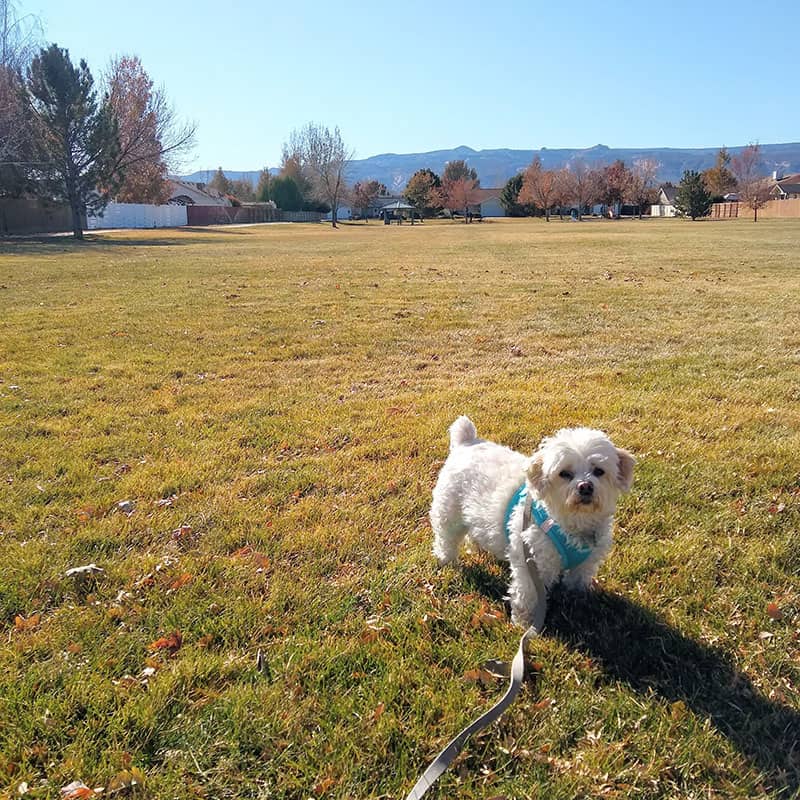 6. Make It Convenient
It would be nice to be able to get to the gym each day for an hour or two, but it's just not convenient. I don't even have a gym membership right now.
One way I make activity convenient is by keeping a small exercise bike in our living room. The one we have (this one, which I highly recommend if you're in the market) is completely silent and Austin and I take turns riding it at night while we're watching TV. Yeah, we watch TV pretty much every night, but we also get our exercise!
You could clear some floor space in your living room so that it's convenient to do some body weight exercises and stretches.
7. Use a Fitness Tracker
There are so many options available for fitness trackers right now. You can get a pedometer app on your phone or use a smart watch to track your activity. It is super motivating see how much you're walking and moving in a day.
Some of the fitness trackers (like this one) even tell you if you've been inactive for too long. This is great if you sit at a desk all day. It's so important to get up and walk around every once in a while.
8. Never Underestimate the Daily Walk
Austin and I have made a priority of going for daily walks since we've been married. It's relaxing and good quality time together. Even if I don't get any other exercise in, I always get my walk in.
We got Mozzie seven years ago and he lets us know if he hasn't had his walk, which makes it even easier for us to get moving. We walk almost all winter long unless the wind chill is dangerously low.
One of the healthiest things you can do for yourself and your family is to get in the habit of a daily walk. It doesn't have to be super long. 20-30 minutes a day is so good for your overall physical and mental health.
---
These ideas sounds doable right? They don't require huge extreme changes, but they will definitely lead to a more active lifestyle and better health!
Don't Miss These Related Posts: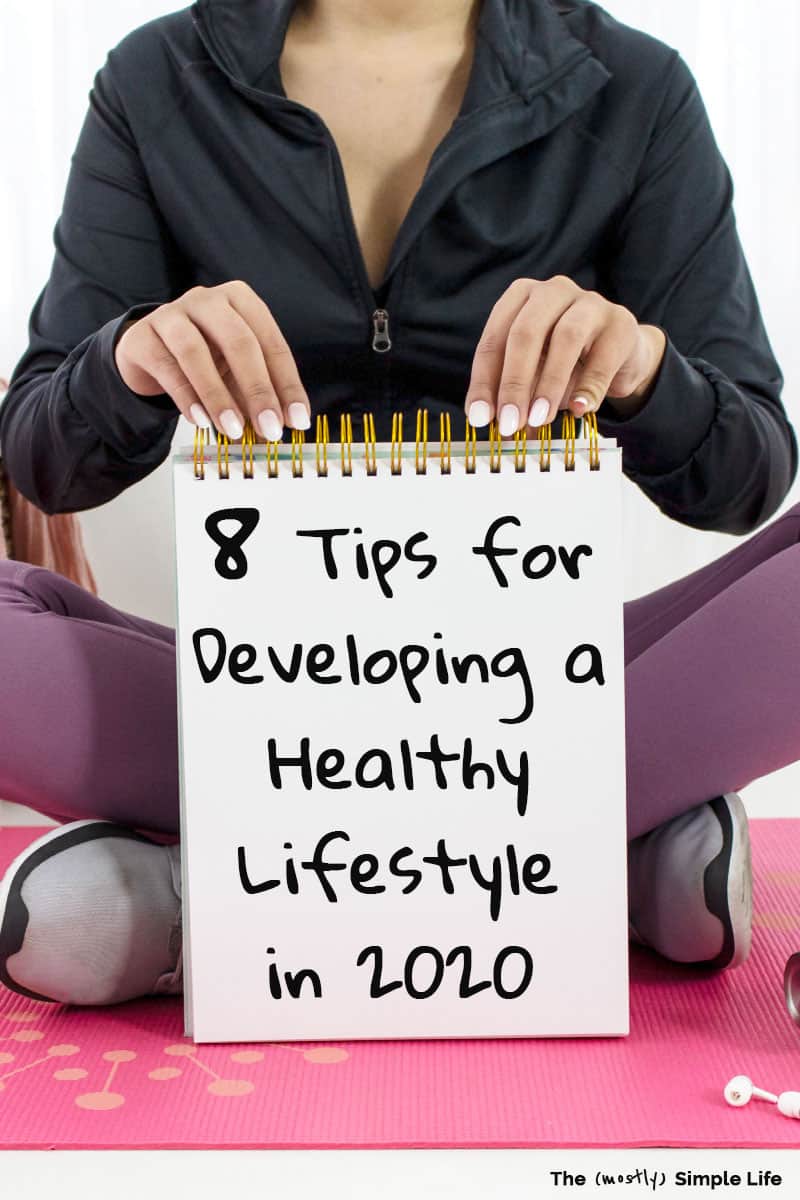 If you find this page helpful, please pin or share it :)